
HOME

>
PRODUCTS
>
Rotary Evaporator
>
Automatic Lifting Rotary Evaporator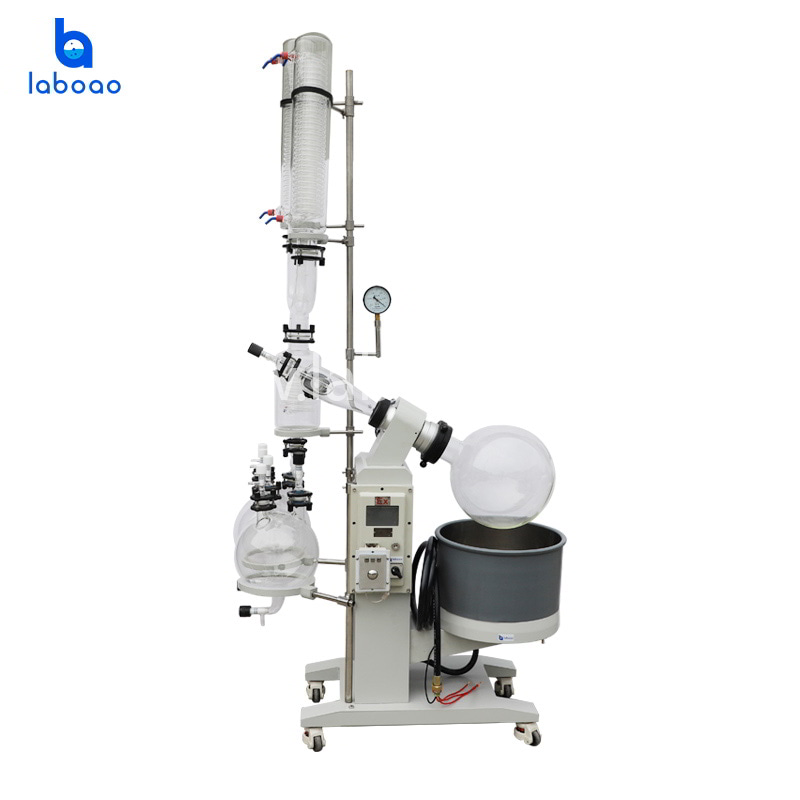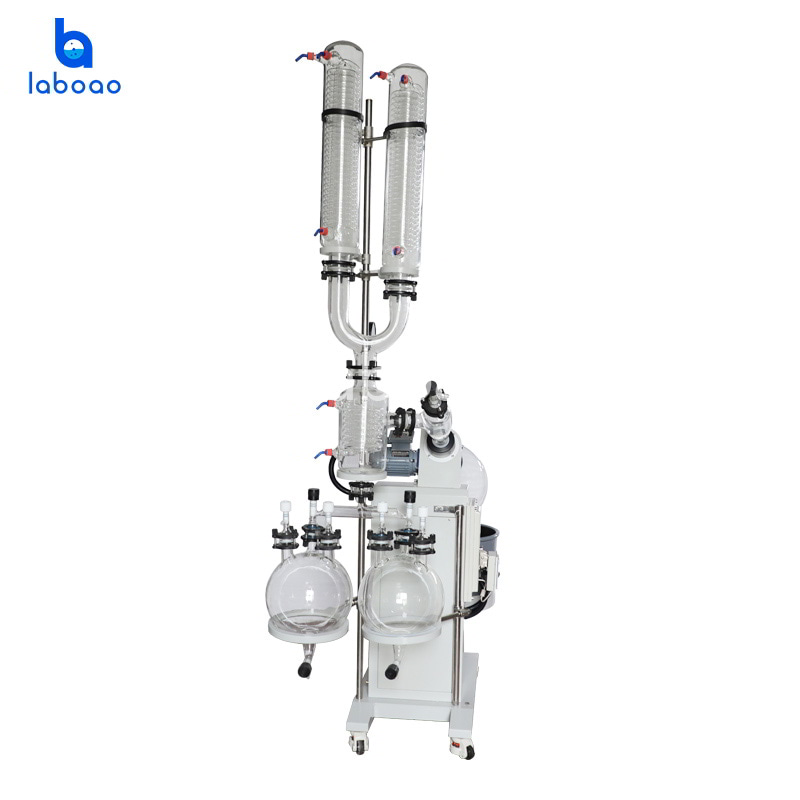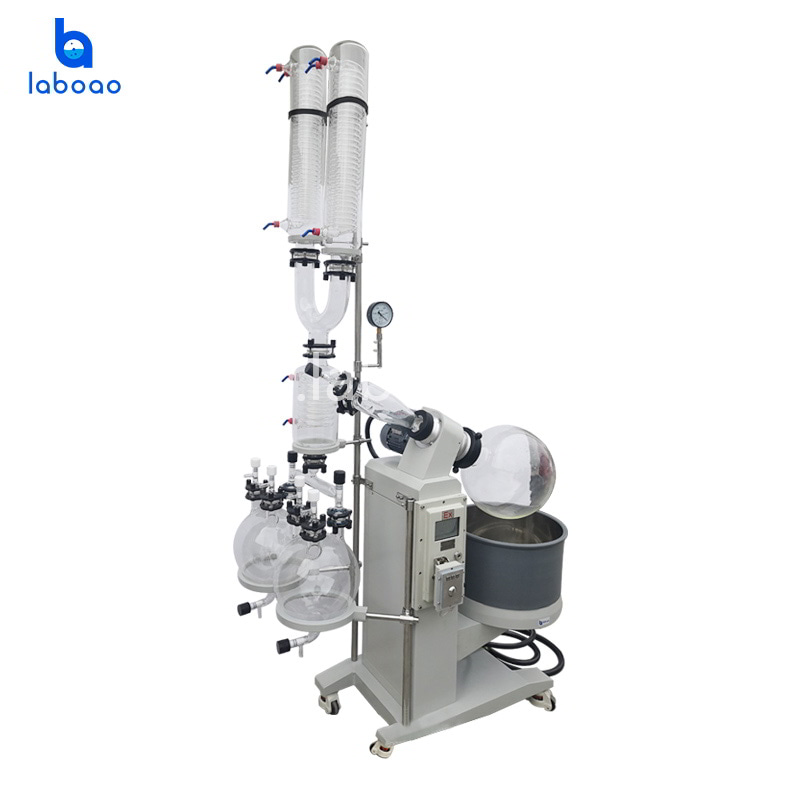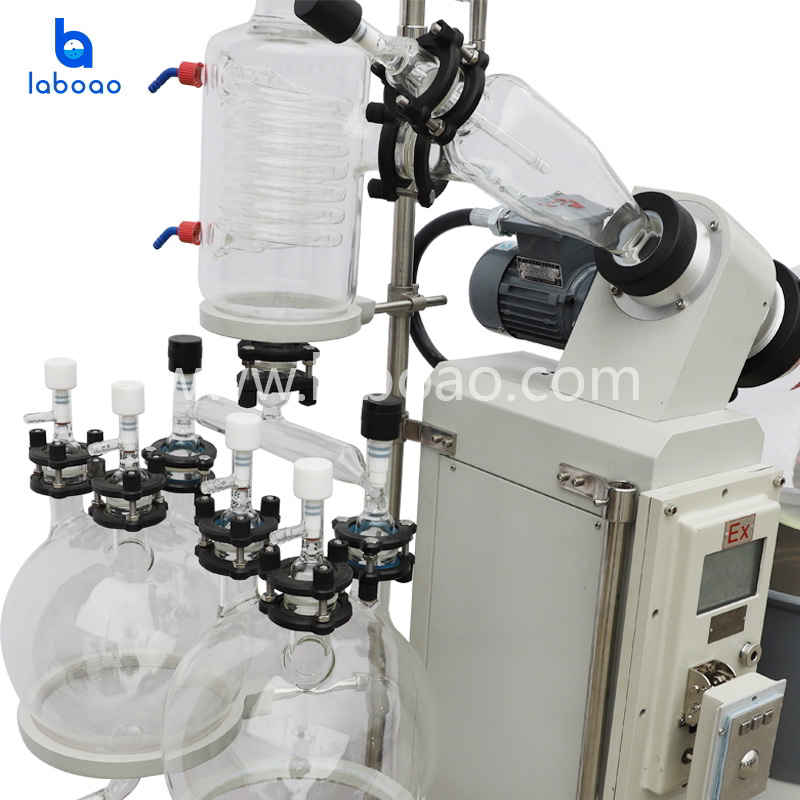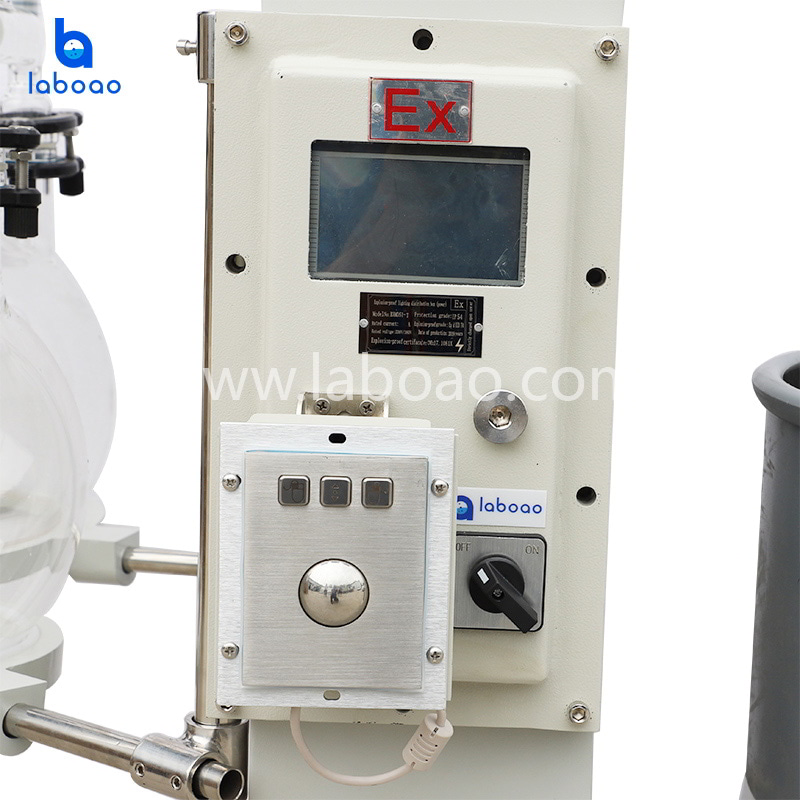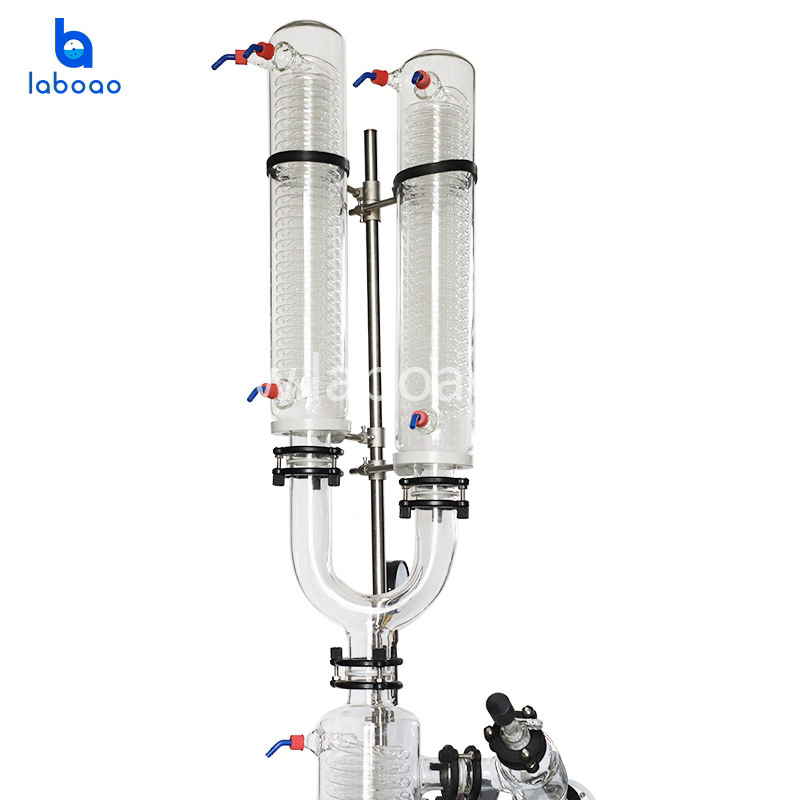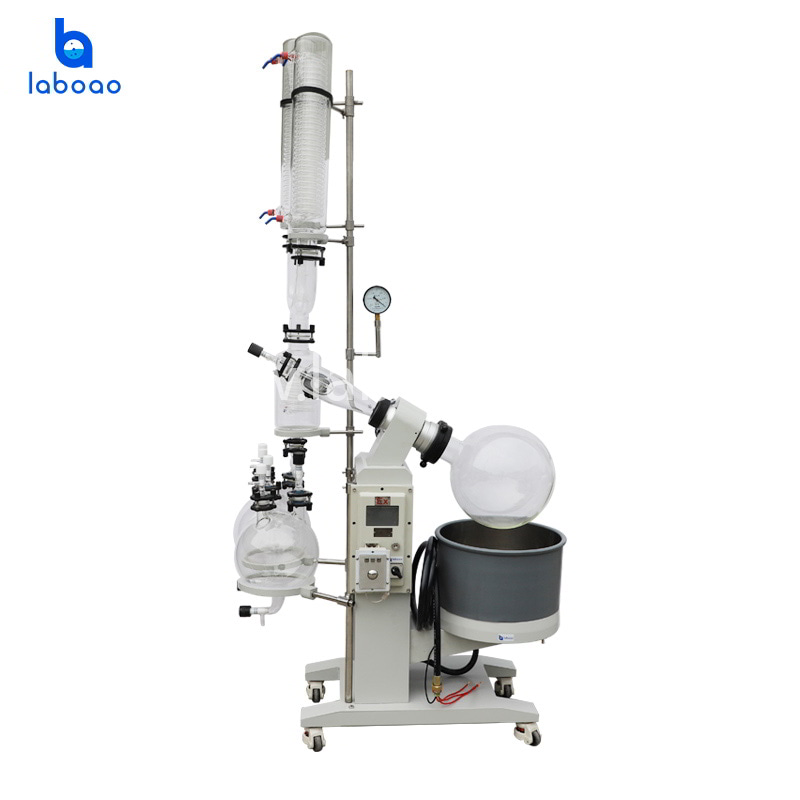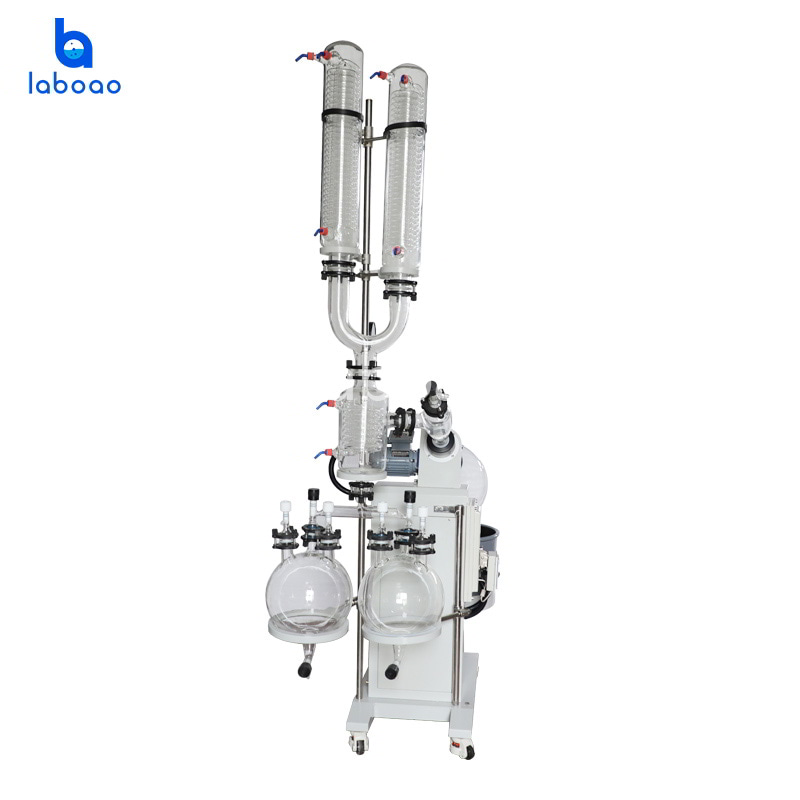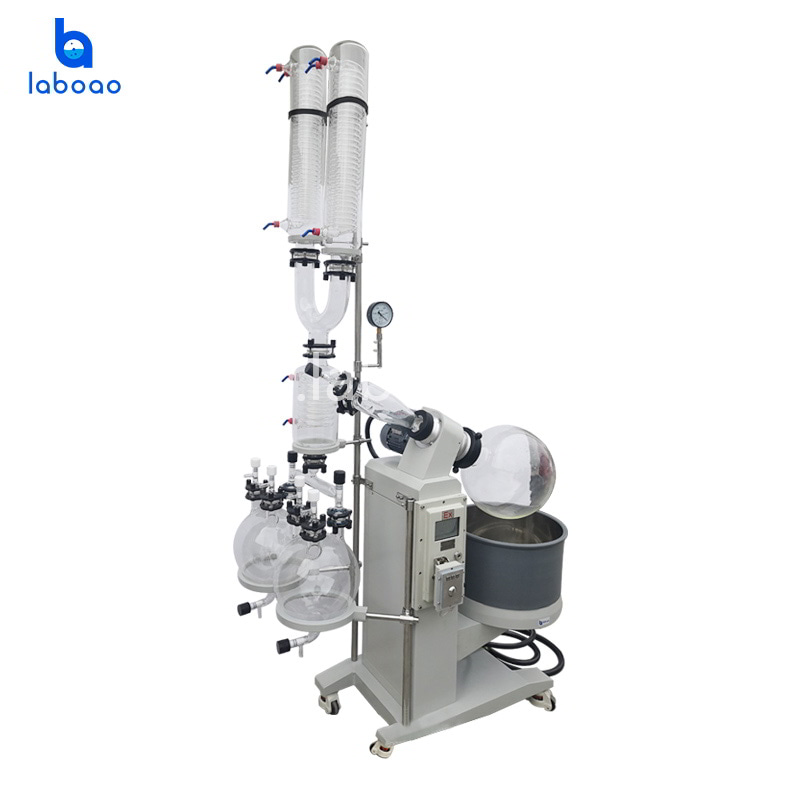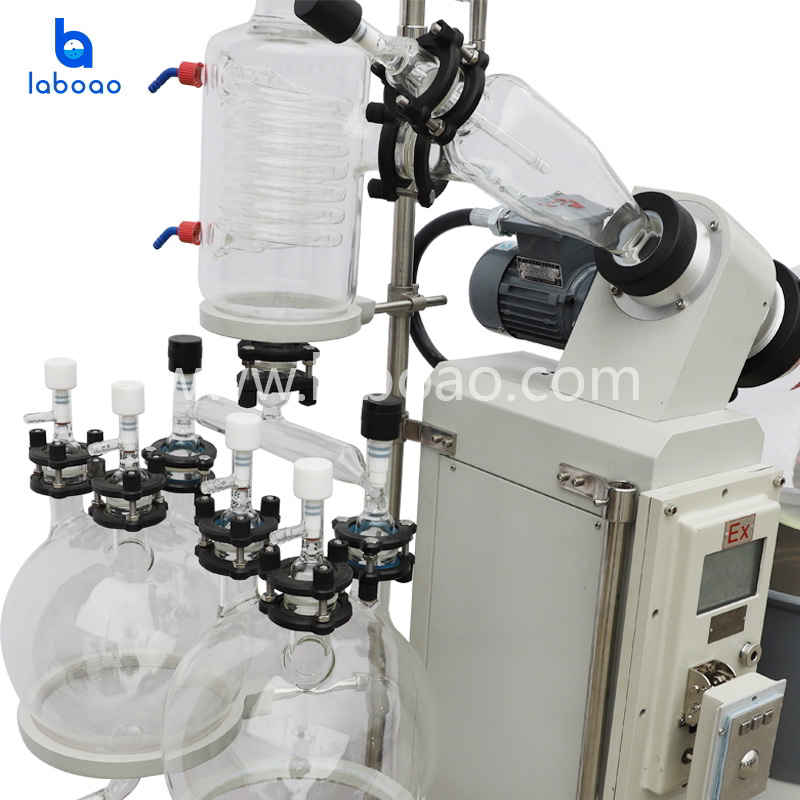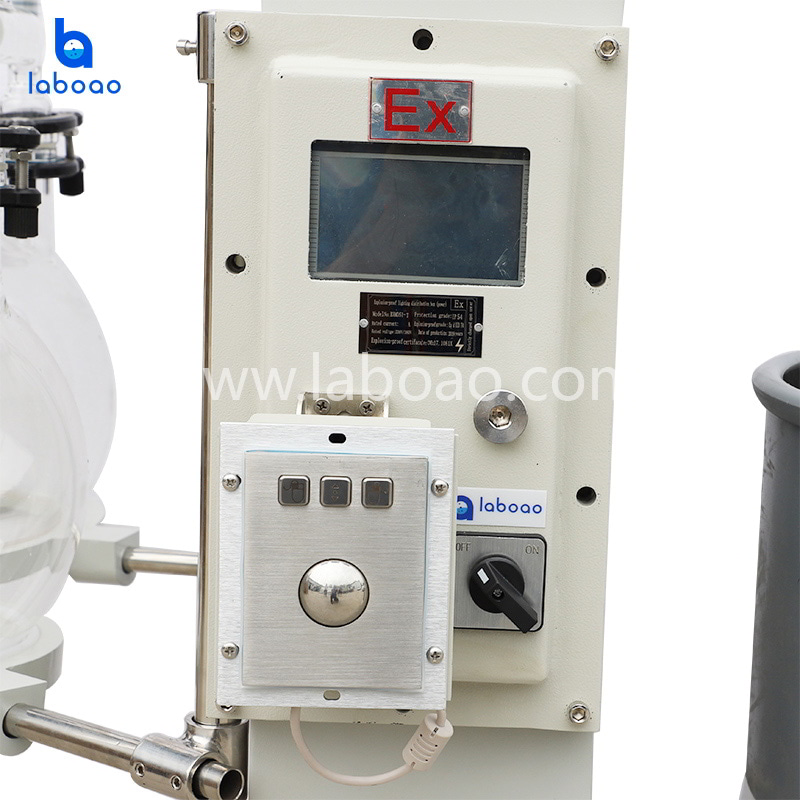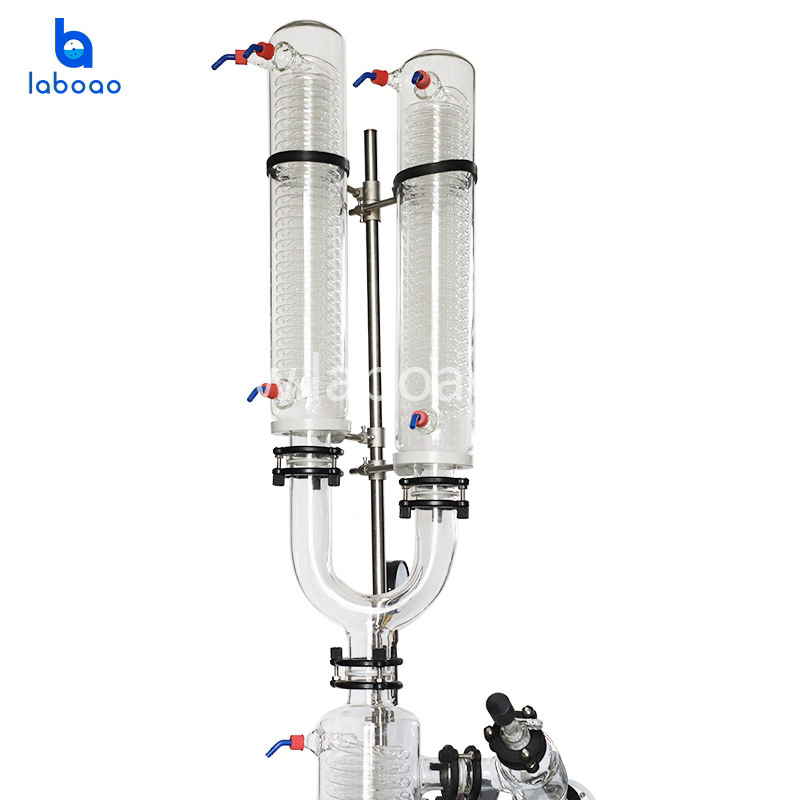 20L Customized Explosion Proof Rotary Evaporator
Rotary evaporator (or rotavap/rotovap) is a device used in chemical laboratories for the efficient and gentle removal of solvents from samples by evaporation.
Model

LRE-20C2

Brand

LABOAO

Port

Any port in China

Package

Plywood case package
Request Quotation
Chat Now
WhatsApp Chat

WeChat Chat
Download
VIDEO
DESCRIPTION
Rotary evaporator is the use of stepless speed control glass rotating bottle constant speed rotation, the material in the bottle wall to form a large area uniform film, and then by the intelligent constant temperature water bath on the rotating bottle of uniform heating, vacuum conditions, high-speed evaporation, Efficient glass condenser cooling, recovery in the collection bottle.
FEATURES
1. Explosion proof motor and controller
2. With vacuum controller, can control and display vacuum degree.
3. Double condensers and dual receiving flasks.
4. Can display vapor temperature.
5. Time function, can setting time.
6. Emergency one-stop button for protection.
7. LCD screen display.
SPECIFICATIONS
NO.

Model

LRE-20C2

1

Rotary flask volume

20L

2

Dual main condenser and Auxiliary condenser

parallel manner, Chilled

3

Dual collection flask

2 * 10 liter

Disconnecting Valves at top/Bottom, PTFE valve

4

Vacuum controller

Display and control vacuum

5

Heating water bath

Motorized lifting

RT-200 C

Measurement, Accuracy ±1 C

3*2.1kw=6.3 kW

Display temperature

6

Rotation

5-150 rpm, Soft Start

ab 0.3kw

7

Explosion proof screen

LCD screen

Display for speed, temperature, vacuum

8

Motor and controller

Explosion proof type

9

Voltage

220V 50HZ (customized)