
HOME

>
PRODUCTS
>
Rotary Evaporator
>
Automatic Lifting Rotary Evaporator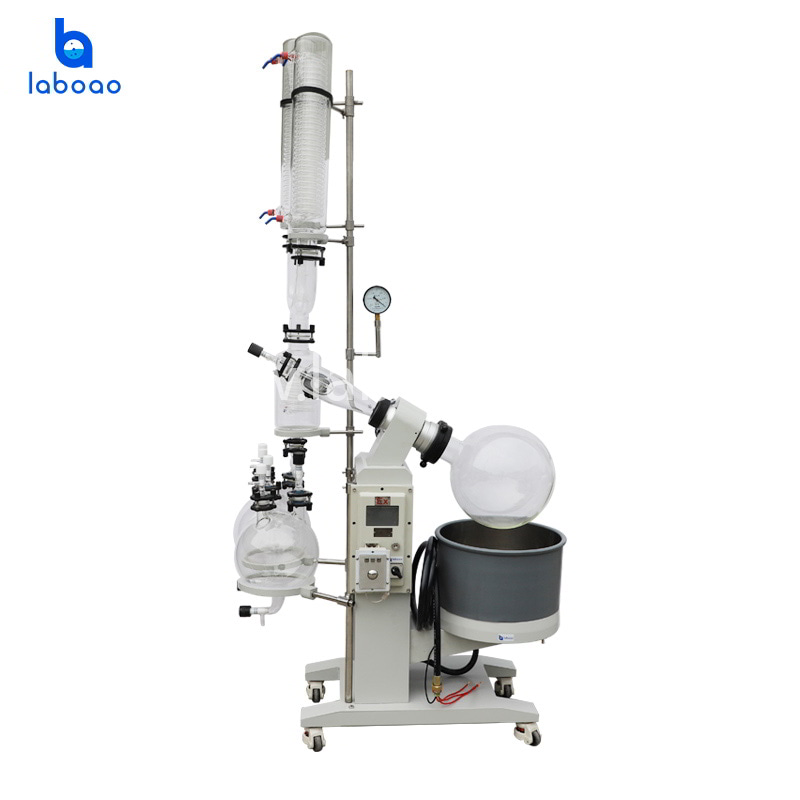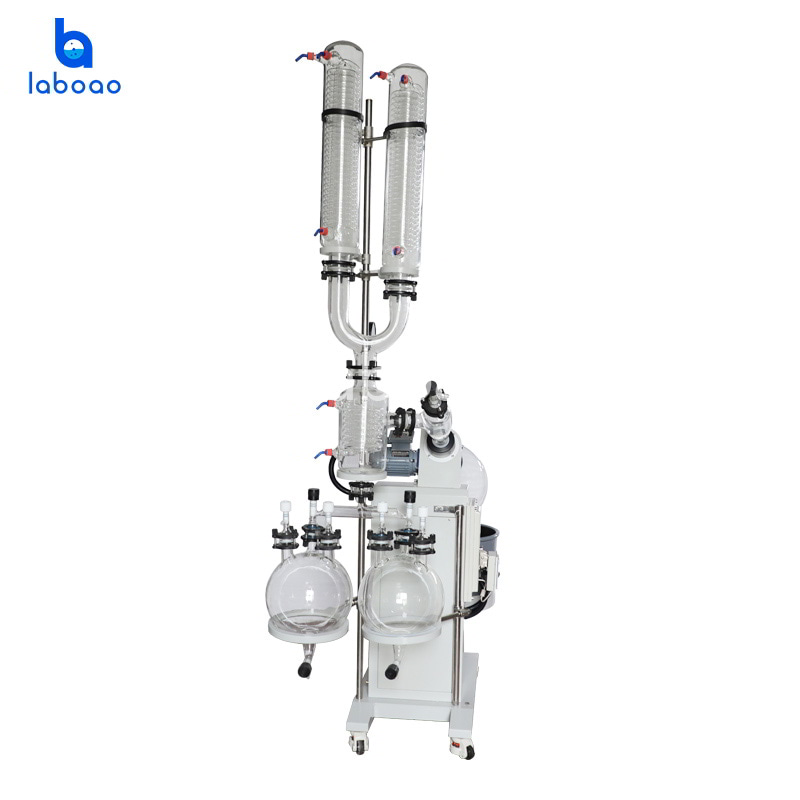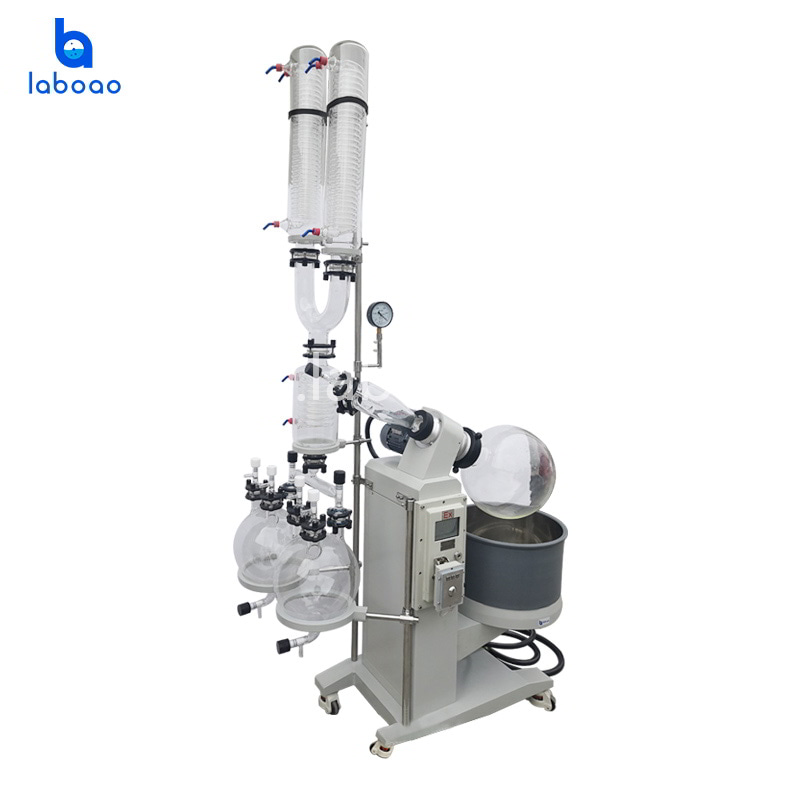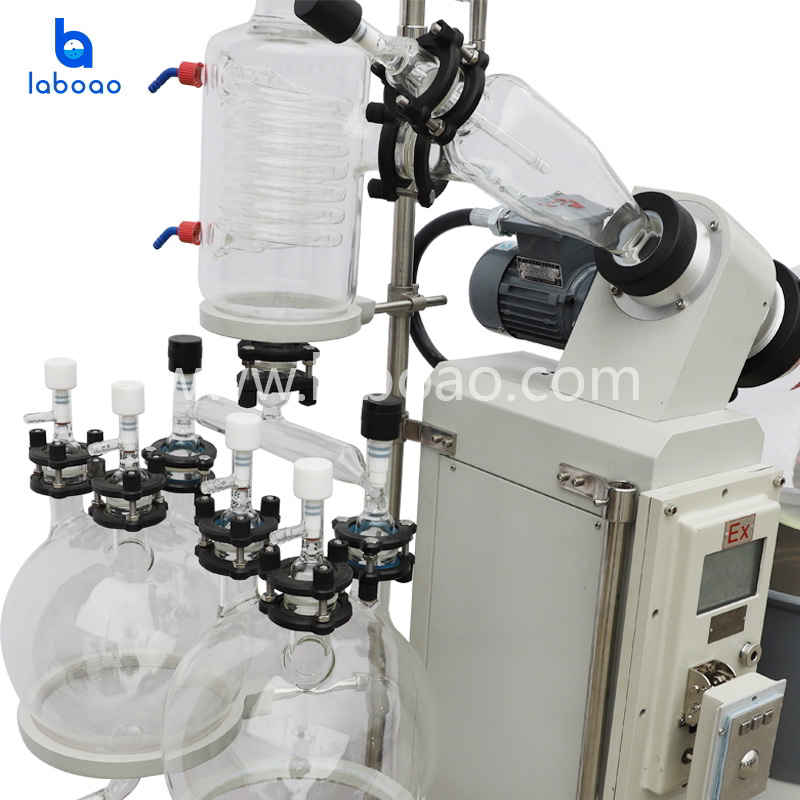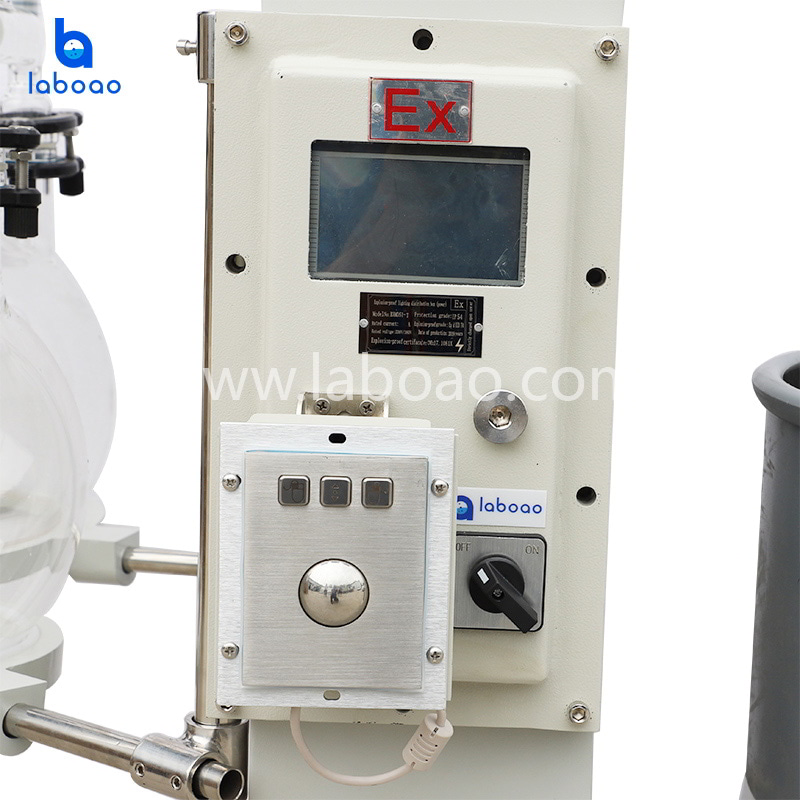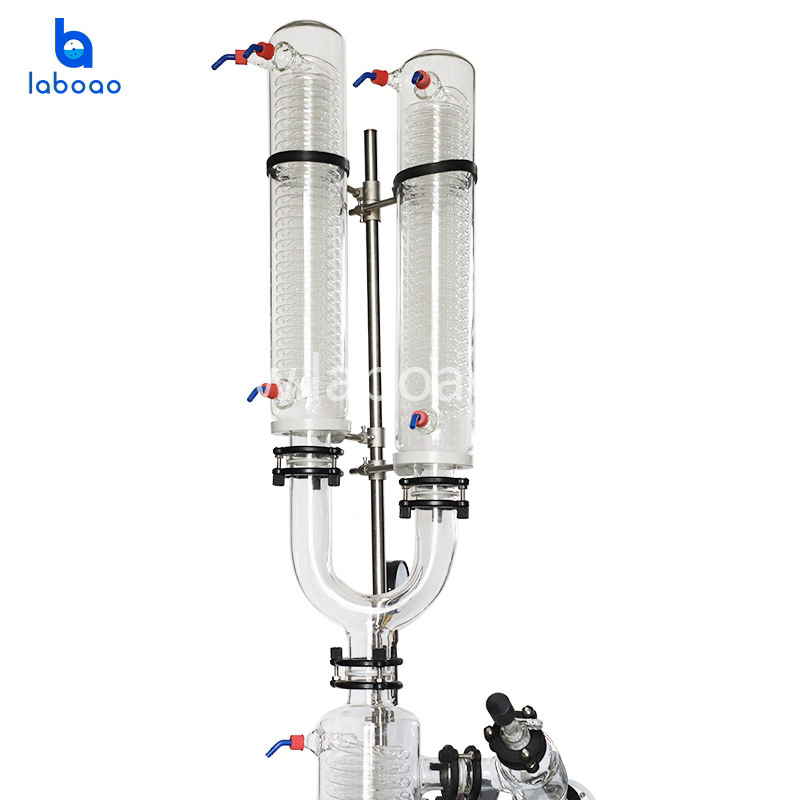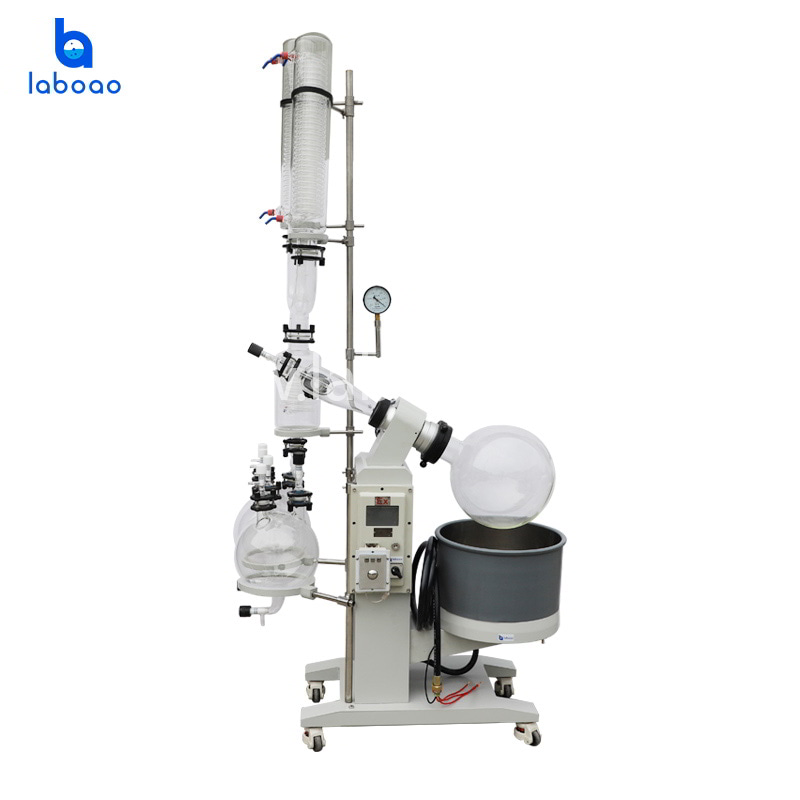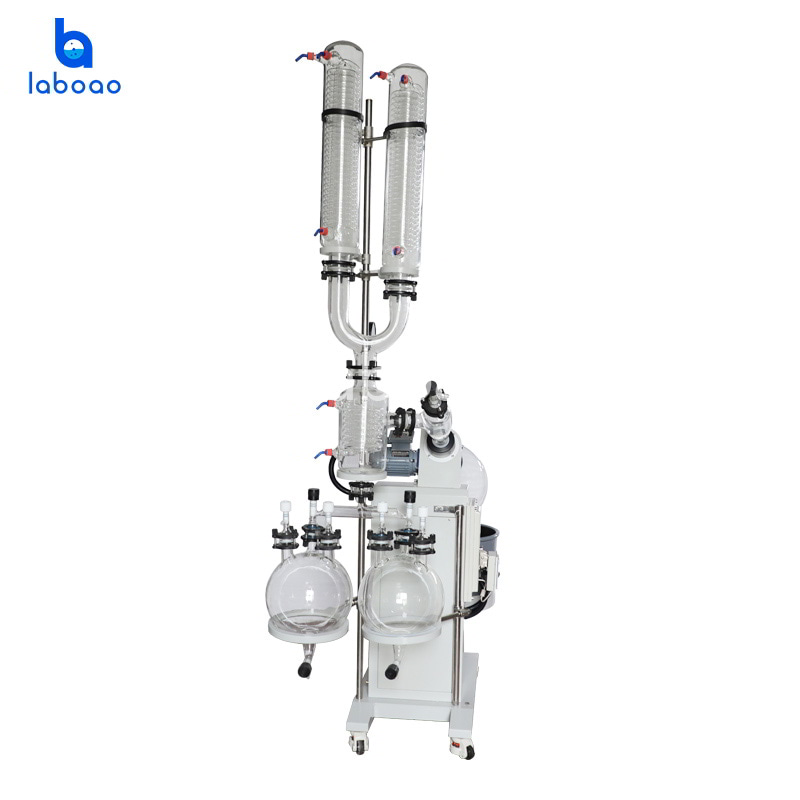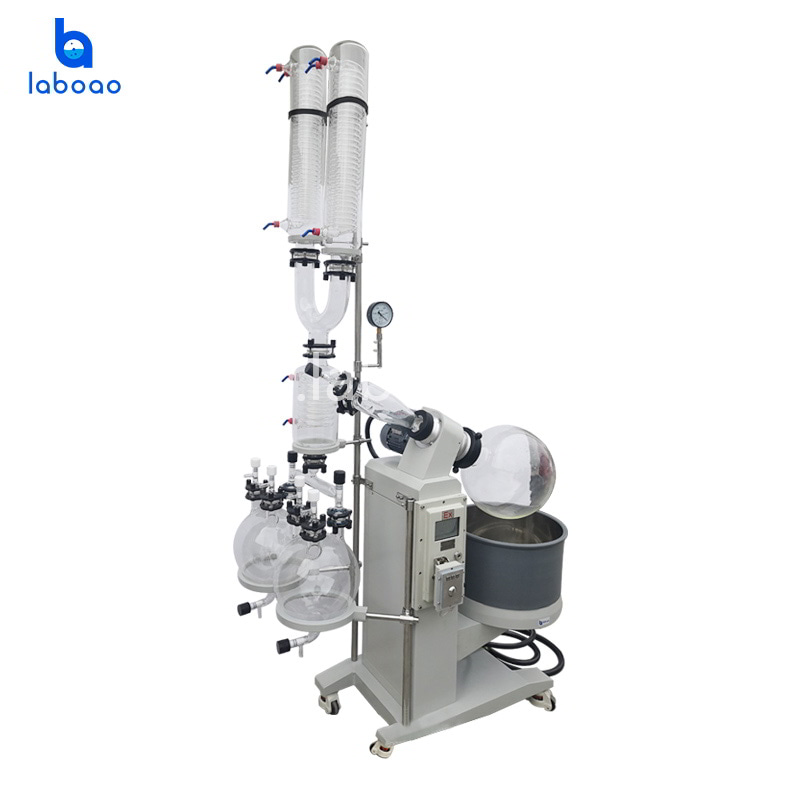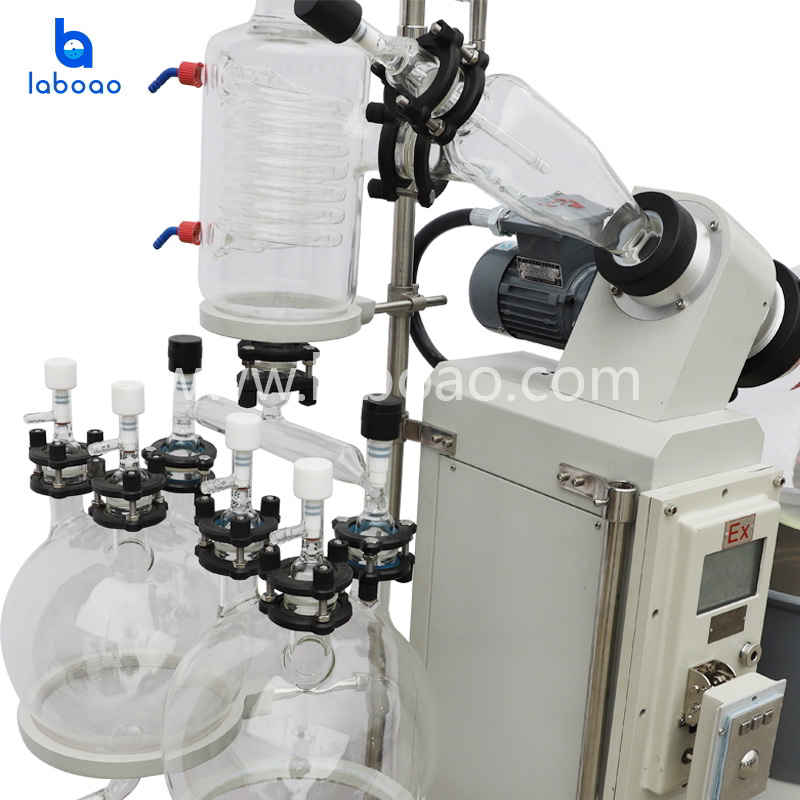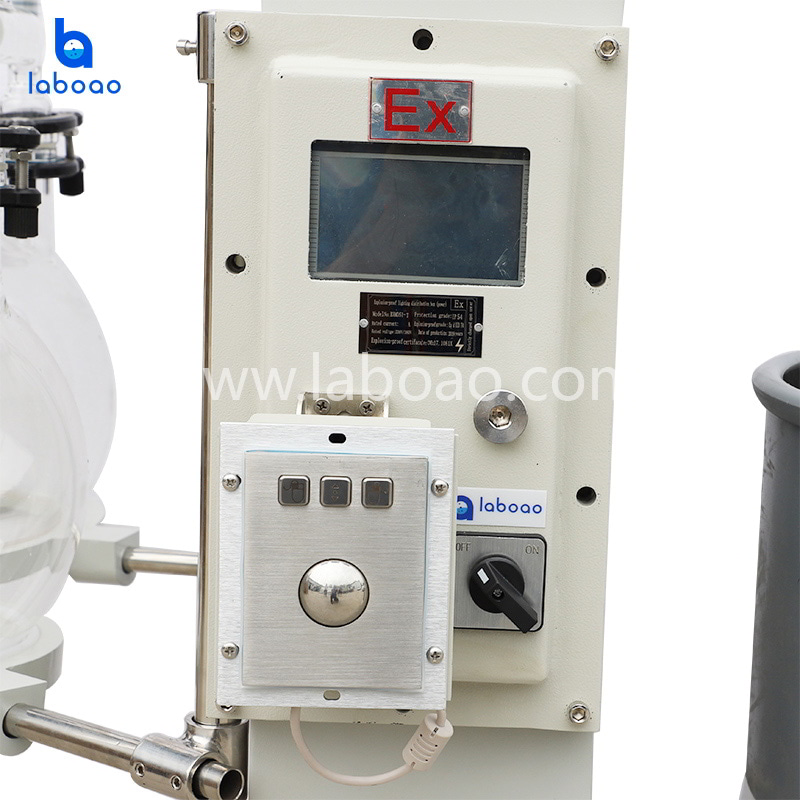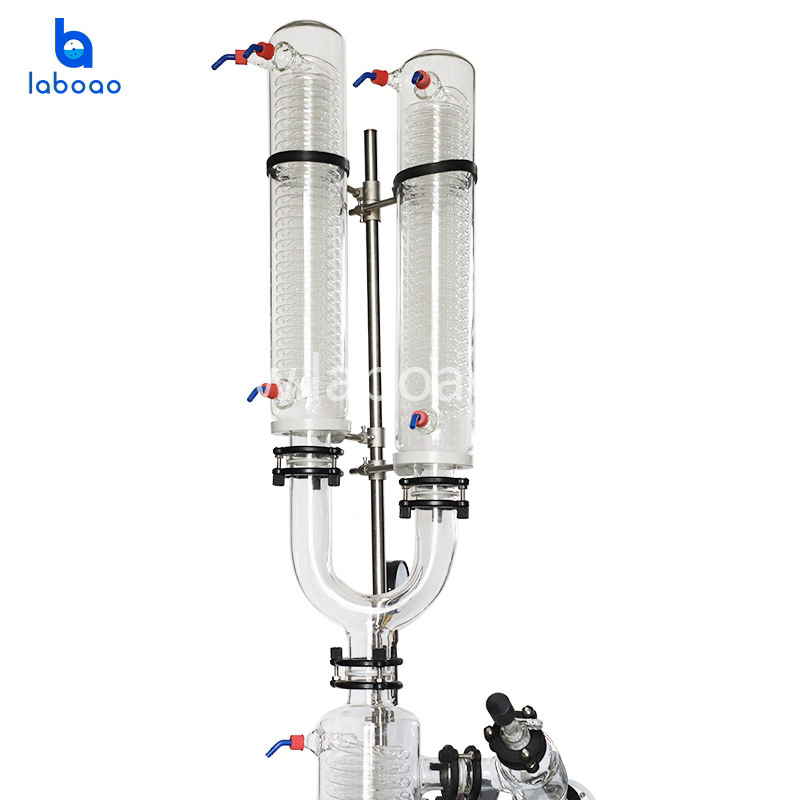 20L Customized Explosion Proof Rotary Evaporator
Rotary evaporator (or rotavap/rotovap) is a device used in chemical laboratories for the efficient and gentle removal of solvents from samples by evaporation.
Model

LRE-20C2

Brand

LABOAO

Port

Any port in China

Package

Plywood case package
Request Quotation
Chat Now
WhatsApp Chat

WeChat Chat
Download
VIDEO
DESCRIPTION
Rotary evaporator is the use of stepless speed control glass rotating bottle constant speed rotation, the material in the bottle wall to form a large area uniform film, and then by the intelligent constant temperature water bath on the rotating bottle of uniform heating, vacuum conditions, high-speed evaporation, Efficient glass condenser cooling, recovery in the collection bottle.
FEATURES
1. Explosion proof motor and controller
2. With vacuum controller, can control and display vacuum degree.
3. Double condensers and dual receiving flasks.
4. Can display vapor temperature.
5. Time function, can setting time.
6. Emergency one-stop button for protection.
7. LCD screen display.
SPECIFICATIONS
NO.

Model

LRE-20C2

1

Rotary flask volume

20L

2

Dual main condenser and Auxiliary condenser

parallel manner, Chilled

3

Dual collection flask

2 * 10 liter

Disconnecting Valves at top/Bottom, PTFE valve

4

Vacuum controller

Display and control vacuum

5

Heating water bath

Motorized lifting

RT-200 C

Measurement, Accuracy ±1 C

3*2.1kw=6.3 kW

Display temperature

6

Rotation

5-150 rpm, Soft Start

ab 0.3kw

7

Explosion proof screen

LCD screen

Display for speed, temperature, vacuum

8

Motor and controller

Explosion proof type

9

Voltage

220V 50HZ (customized)
WHY CHOOSE US
Factory direct sales with competitive price.
Premium quality with CE & ISO certification.
Strong product OEM & ODM customization capability.
Promise production & on-time delivery.
Perfect after-sales service, free product accessories.
15 years of experience in R&D and production of automatic lifting rotary evaporator machine.

OUR FACTORY
We have a standard production workshop and a complete production team. They always produce a serious and responsible attitude to produce each product. Our R&D team is made up of multi-aspects professional engineers such as design engineer,technology specialist ,qualified specialist and process control manager, etc. Our qualified specialists strictly realize the process comprehensive supervision based on our quality process control system, which contains products design, research and development, test, production, quality inspection and packaging.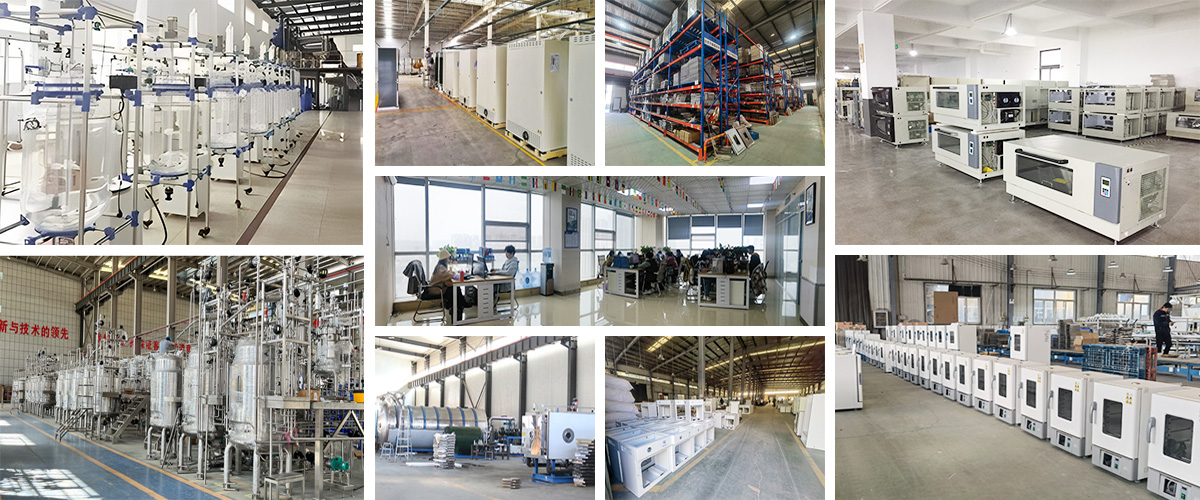 CUSTOMER CASES
Our laboratory instruments and equipment are used in many scientific laboratories, scientific research institutions, universities, hospitals, centers for disease control and other institutions, and are combined with many well-known biopharmaceuticals, new energy, electronics companies, food processing, environmental protection, etc. Enterprise cooperation, our stable and reliable products are exported to more than 120 countries around the world, and have been highly recognized by them, believe LABOAO, we grow together!