
HOME

>
PRODUCTS
>
Rotary Evaporator
>
Automatic Lifting Rotary Evaporator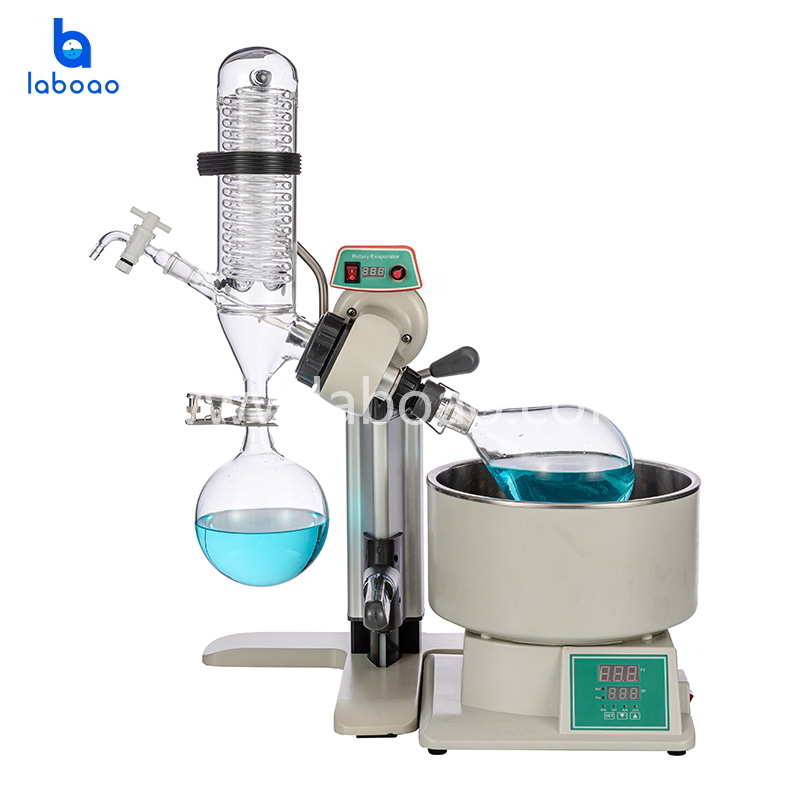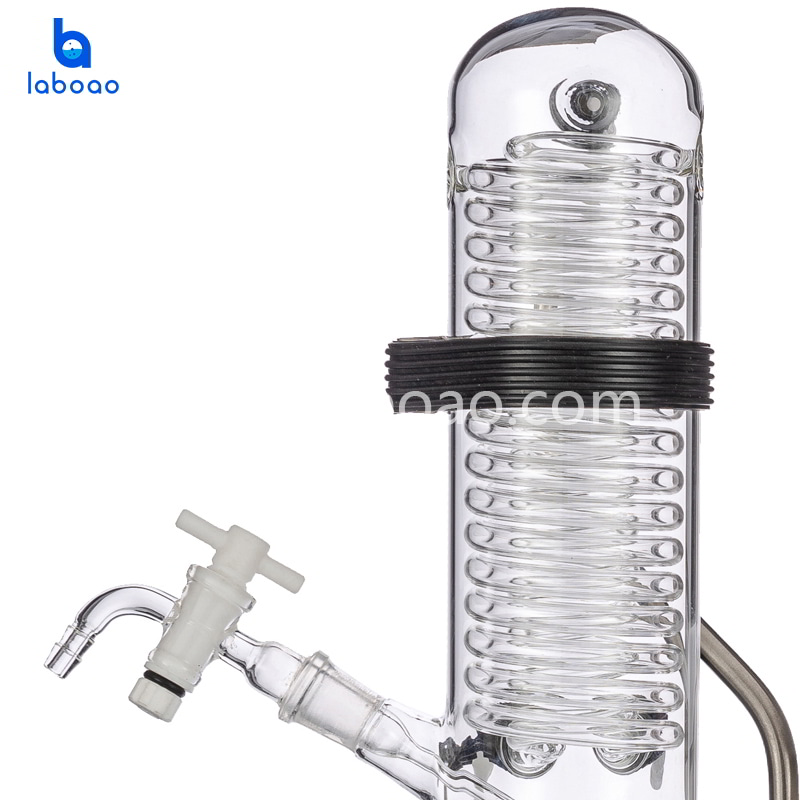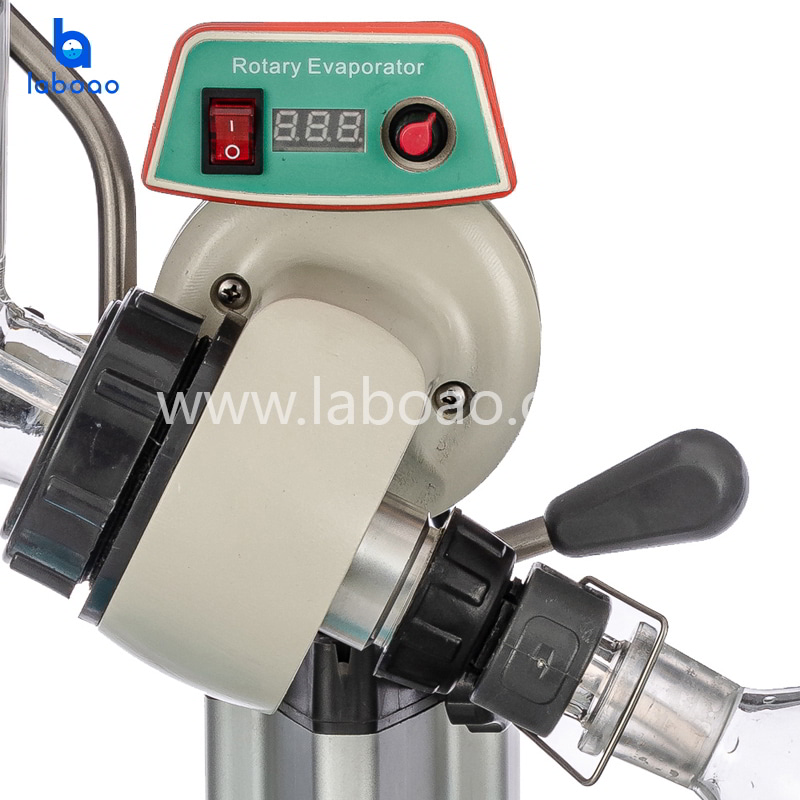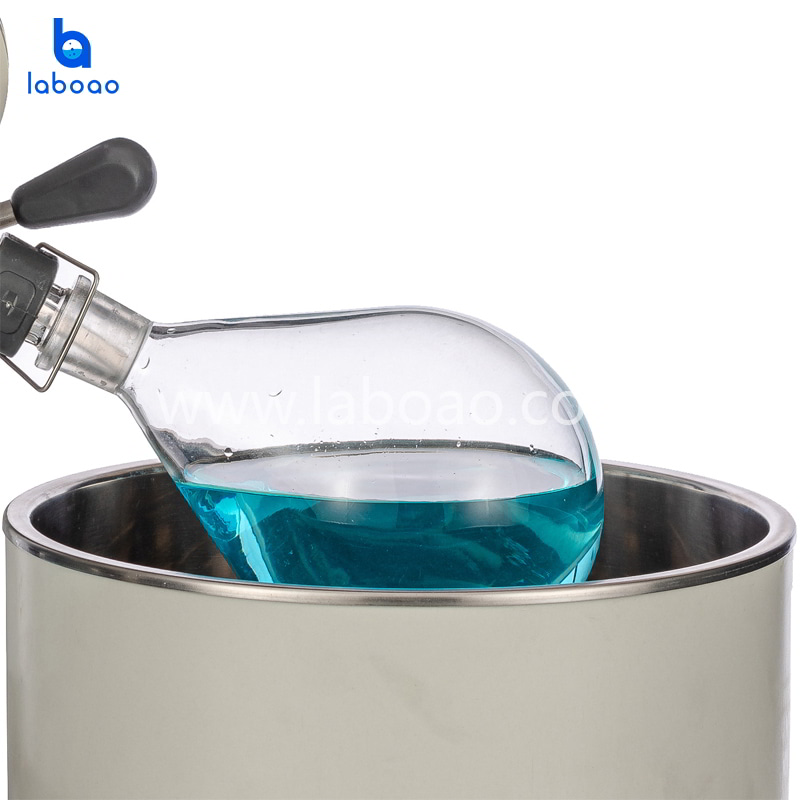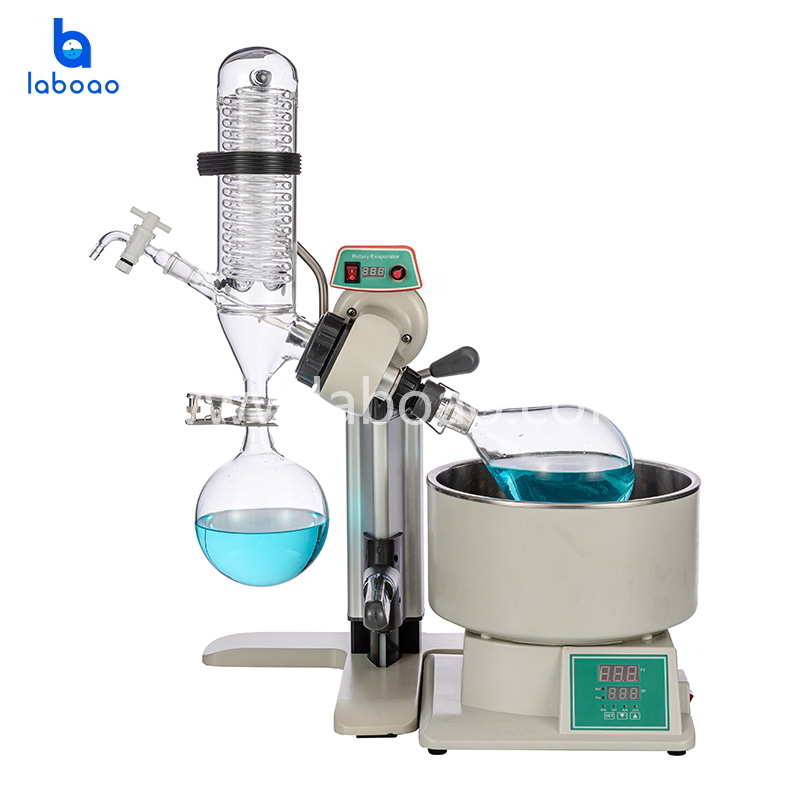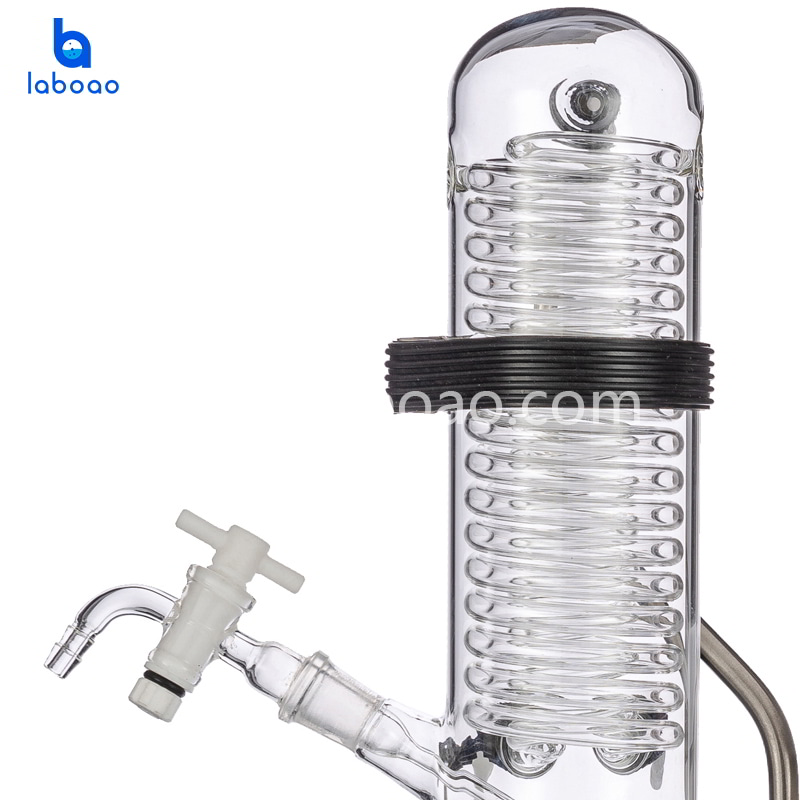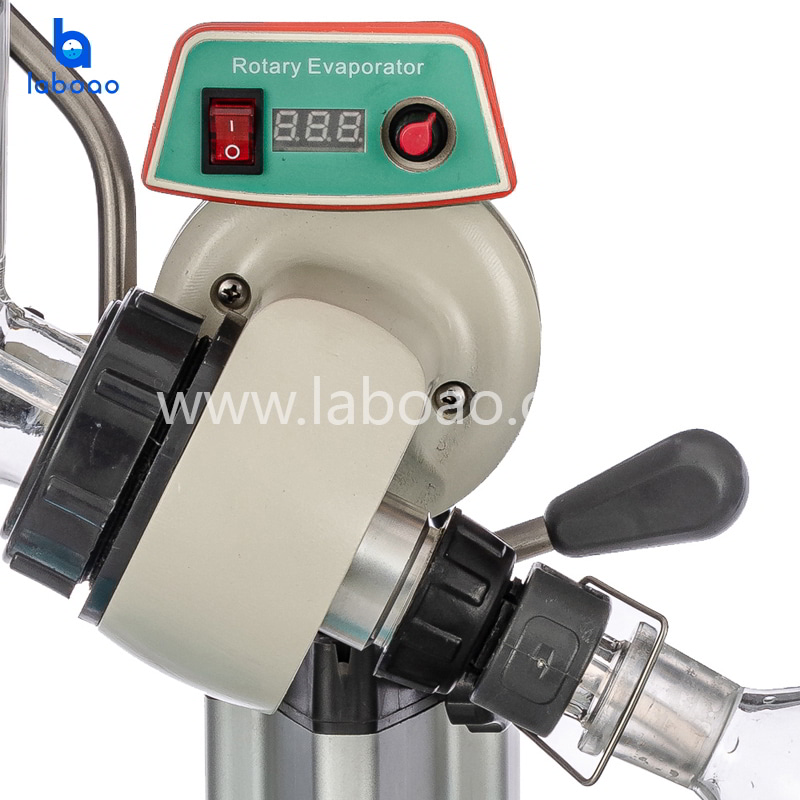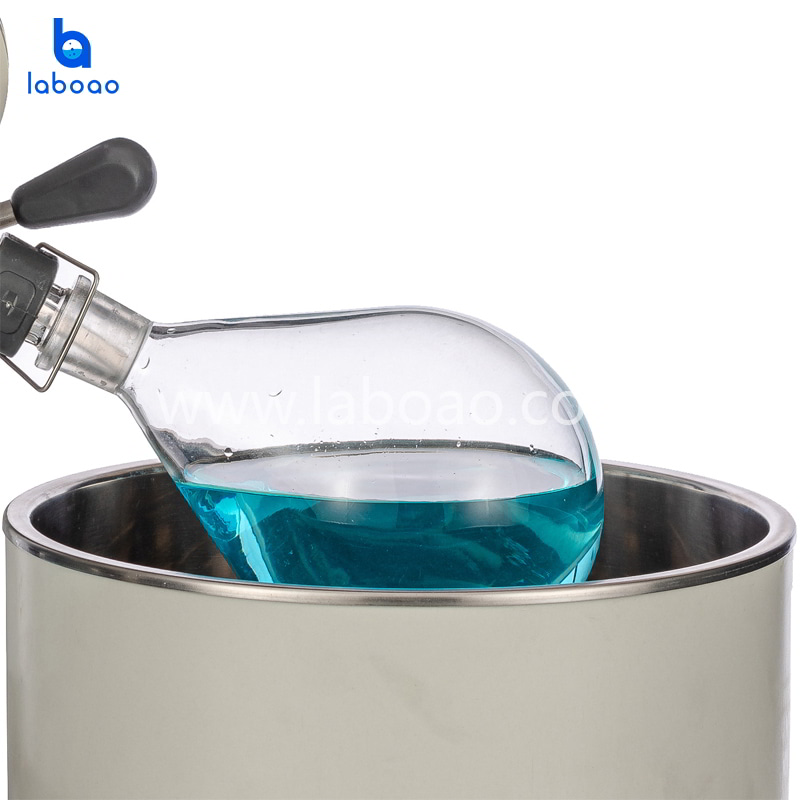 1L Rotary Evaporator With Slide And Manual Lifting
Rotary evaporator (or rotavap/rotovap) is a device used in chemical laboratories for the efficient and gentle removal of solvents from samples by evaporation.
Model

LRE-2010

Brand

LABOAO

Port

Any port in China

Package

Plywood case package
Request Quotation
Chat Now
WhatsApp Chat

WeChat Chat
Download
VIDEO
DESCRIPTION
Rotary evaporator (equipment) series products are mainly used in the testing, research and development and production of pharmaceutical, chemical, biological products and other industries. This product uses the principles of constant temperature heating and thin film evaporation to perform evaporation, concentration, crystallization, drying, separation, solvent recovery and other operations under vacuum negative pressure conditions. All parts in contact with the material are resistant to high temperatures and corrosion. Borosilicate glass and polytetrafluoroethylene materials are particularly suitable for the concentration and purification of biological products that are easily decomposed and denatured, and are not easy to produce chemical reactions with various materials.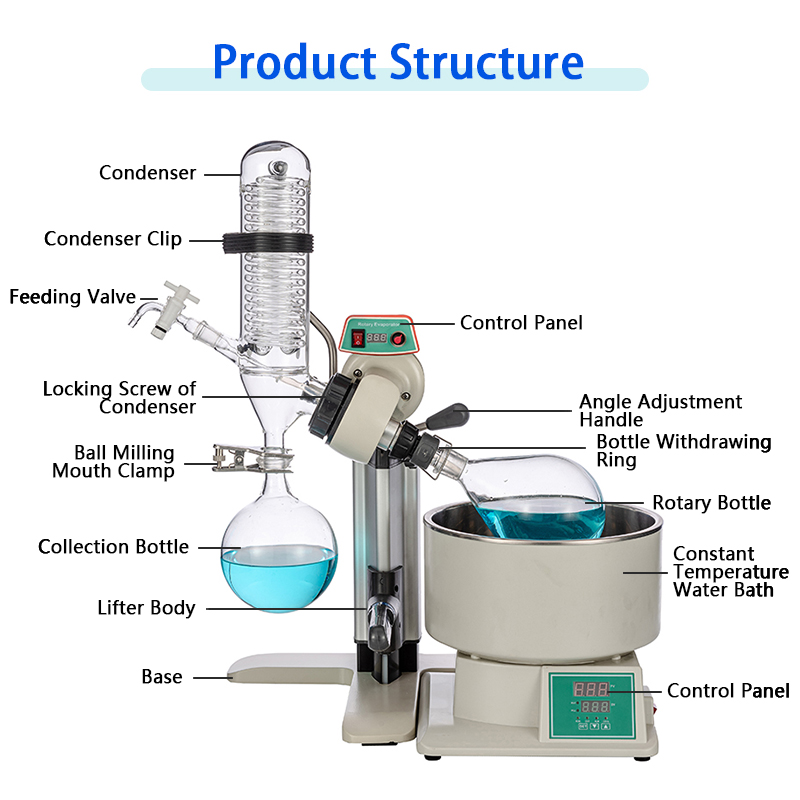 FEATURES
1. The parts in contact with materials are all made of high borosilicate glass (expansion coefficient 3.3) and polytetrafluoroethylene materials, which are stable in performance and difficult to chemically react with materials.
2. The main frame is made of aluminum alloy, and the pot is made of 304 stainless steel.
3. The sealing system adopts PTFE + fluorine rubber compound combination seal.
4. The piston-type feeding valve is sleeved with a polytetrafluoroethylene extension tube, which can continuously feed to the evaporating flask under vacuum.
5. One-piece condenser, upright double-layer serpentine coil.
6. Rotating and heating power switch control, tilt button (ON-OFF).
7. Electronic stepless speed regulation, fine-tuning by twisting, digital display of speed.
8. The temperature of the constant temperature bath is digitally displayed, the bottom of the pot is PT100 sensor + stainless steel probe.
9. The main machine is lifted manually, sliding lift + manual lift two-stage lift.
10. Rotating and heating double fuse safety protection.
11. Equipped with a transparent plexiglass protective cover to prevent the hot liquid from splashing out of the bath.
SPECIFICATIONS
| | |
| --- | --- |
| Model | LRE-2010 |
| Voltage/Frequency | 220V/50HZ |
| Whole power | 1360W |
| Rotary power | 40W |
| Lifting power | 20W |
| Heating power | 1300W |
| Vacuum degree | 0.0098Mpa |
| Rotary flask volume | Eggplant shape 1L,Φ131mm/24# standard port |
| Receiving flask volume | Round shape 1L,Φ131mm/35# ball mill port |
| Rotary speed | 0-200rpm/min |
| Temp.cotrolling range | room temperature -99℃ |
| Temp. accuracy | ±1℃ |
| Hosting lifting distance | 100mm+150mm(slide lifting+hand hoisting) |
| Condenser size | Φ80*370H(mm) ,down with 35# ball mill port |
| Condensation area | 0.15㎡ |
| Charging valve | 19# standard plug valve, feed nozzle(pagoda-shape connectors),outer diameter 10mm |
| Vacuum suction nozzle | Glass screw port+plastic transfer pagoda connector, outer diameter 10mm |
| Condensing coil in and out circuation nozzle | Glass screw port+plastic transfer pagoda connector, outer diameter 10mm |
| Pot bravery size | Φ240*140H(mm) about 6.3L,3kg |
| Overall dimensions (W*L*H) | 570*400*(630-880)mm |
| Net weight | 11.5kg |
| Packing dimensions | 730*550*400 0.16m³ |
| Packing weight | 16kg |
WHY CHOOSE US
Factory direct sales with competitive price.
Premium quality with CE & ISO certification.
Strong product OEM & ODM customization capability.
Promise production & on-time delivery.
Perfect after-sales service, free product accessories.
15 years of experience in R&D and production of automatic lifting rotary evaporator machine.

OUR FACTORY
We have a standard production workshop and a complete production team. They always produce a serious and responsible attitude to produce each product. Our R&D team is made up of multi-aspects professional engineers such as design engineer,technology specialist ,qualified specialist and process control manager, etc. Our qualified specialists strictly realize the process comprehensive supervision based on our quality process control system, which contains products design, research and development, test, production, quality inspection and packaging.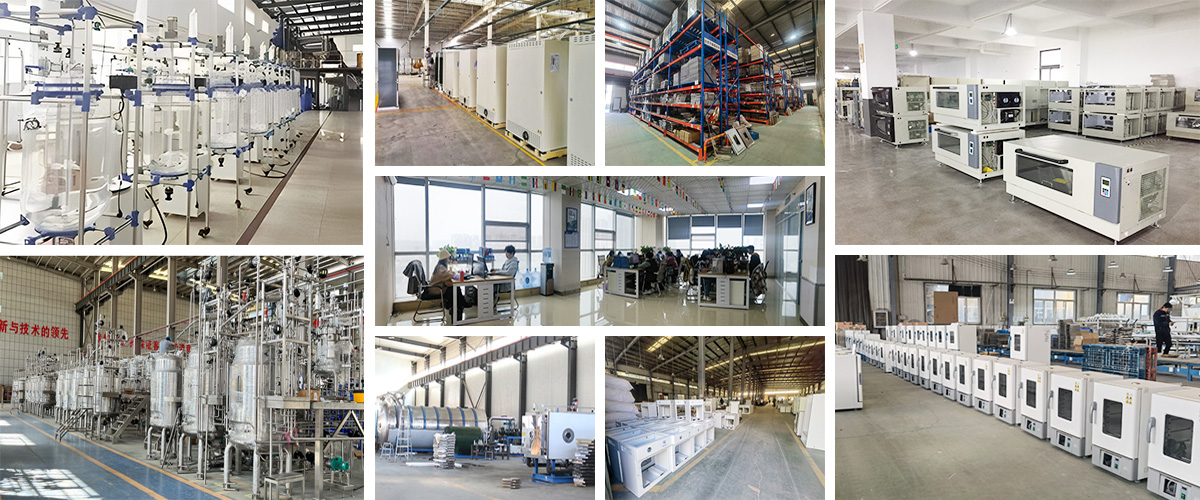 PACKAGING & SHIPPING
Our product packaging has been proven over the long term and we usually have plywood boxes or cartons with trays. We will arrange the appropriate packaging according to the weight and size of the goods. Of course, you can also choose the packaging form.

CUSTOMER CASES
Our laboratory instruments and equipment are used in many scientific laboratories, scientific research institutions, universities, hospitals, centers for disease control and other institutions, and are combined with many well-known biopharmaceuticals, new energy, electronics companies, food processing, environmental protection, etc. Enterprise cooperation, our stable and reliable products are exported to more than 120 countries around the world, and have been highly recognized by them, believe LABOAO, we grow together!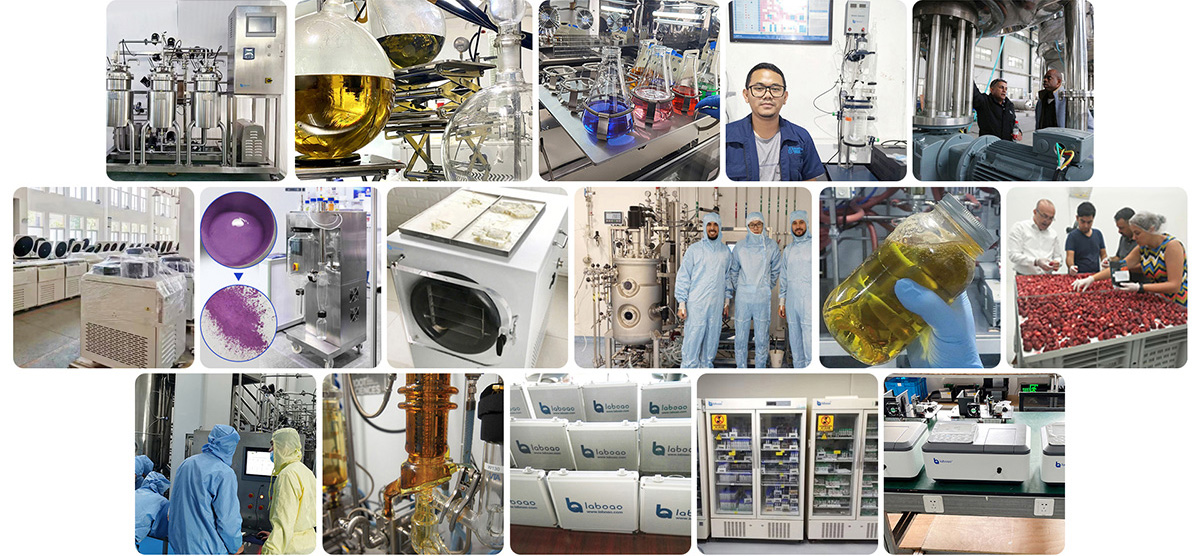 AFTER-SALE WARRANTY

Authenticity Guaranteed
We assure you purchase our products are 100% certified products.

24*7Hours Service
Provide 7*24 hours service telephone & support email to help you solve problems quickly.

Technical Support
Provide equipment installation, adjustment, operation training, etc.

1 Year Warranty
Free maintenance and accessories within warranty period(not caused by human factors).