
HOME

>
PRODUCTS
>
Glass Reactor
>
Lifting Glass Reactor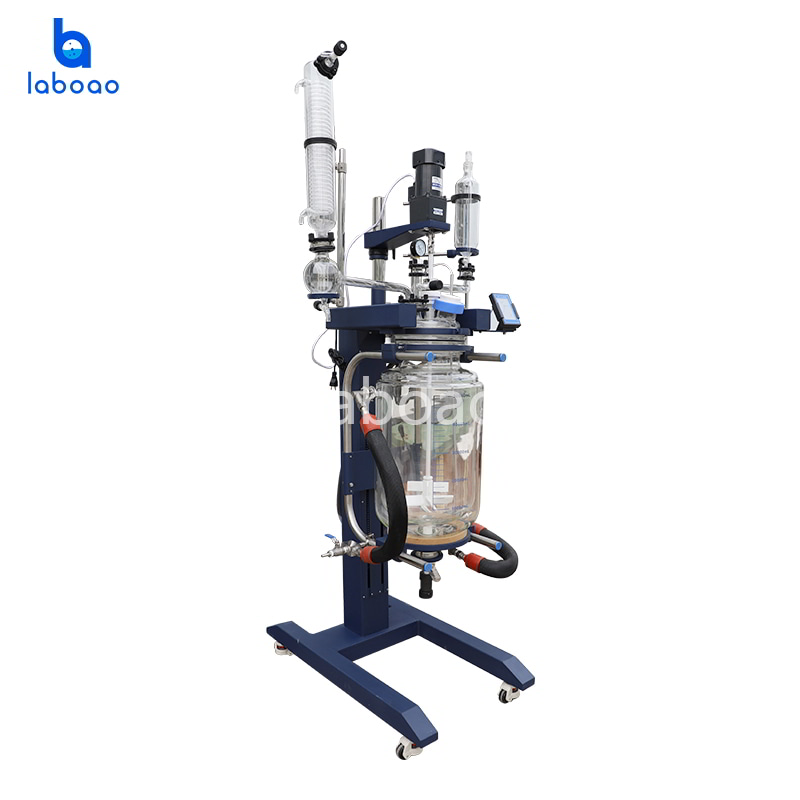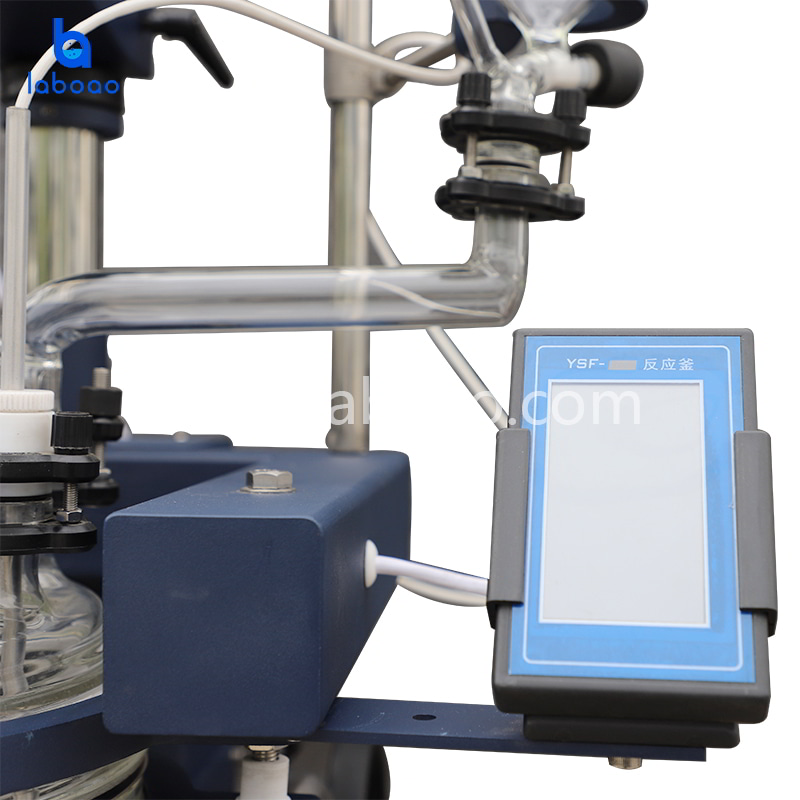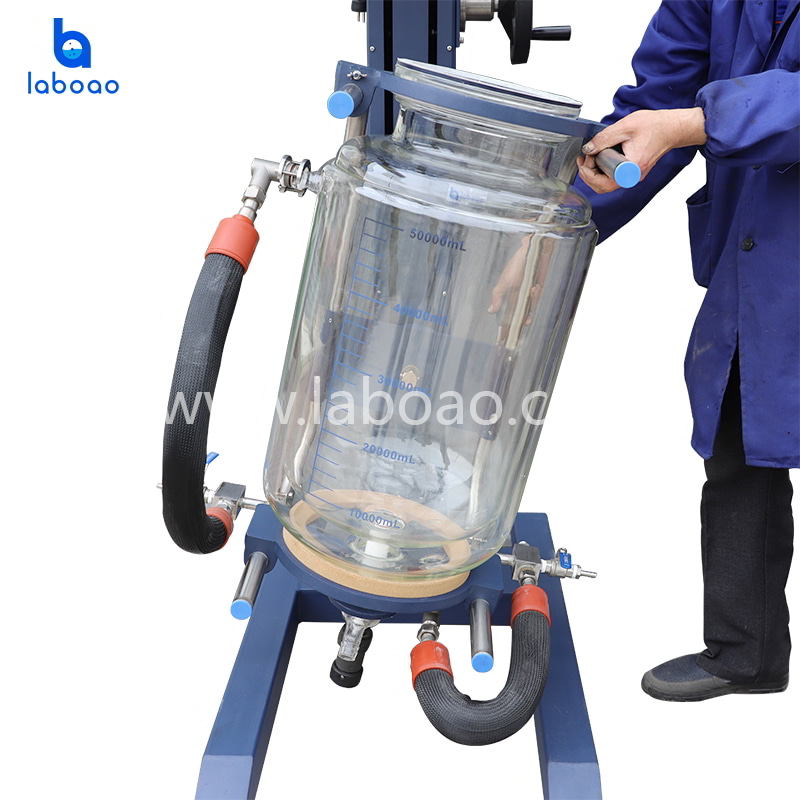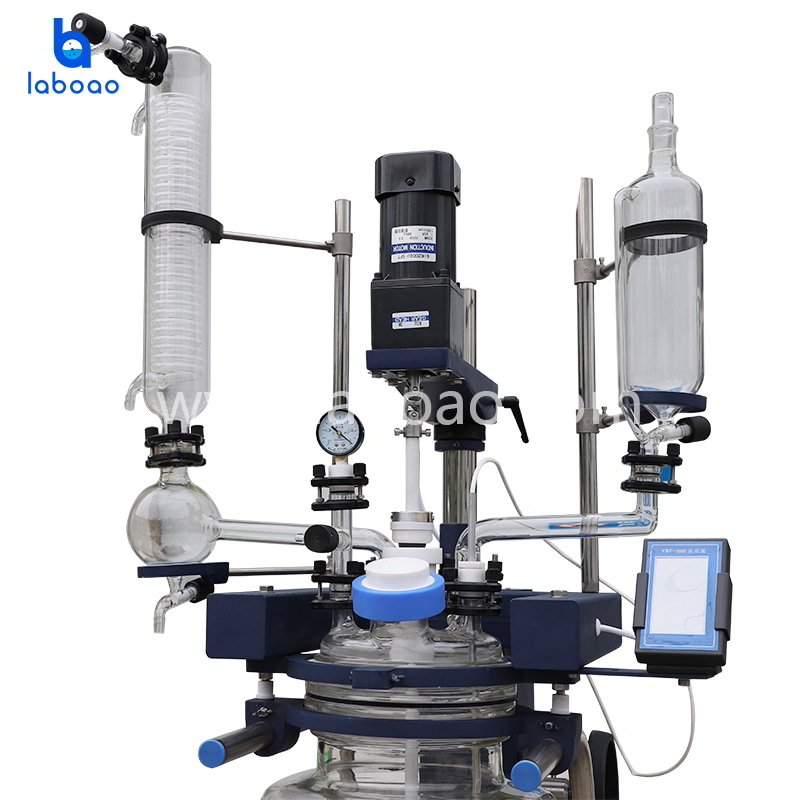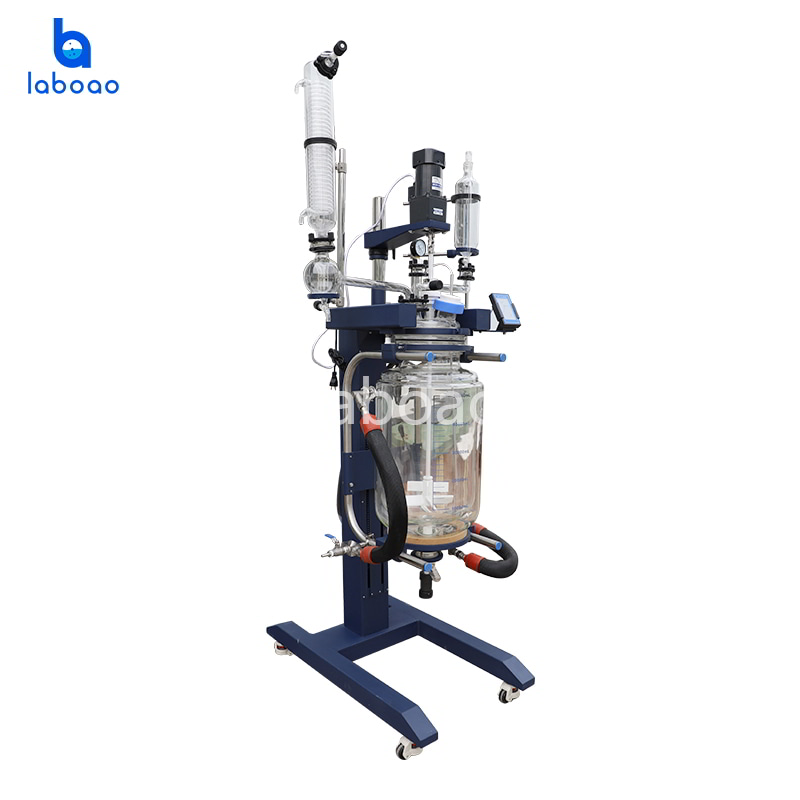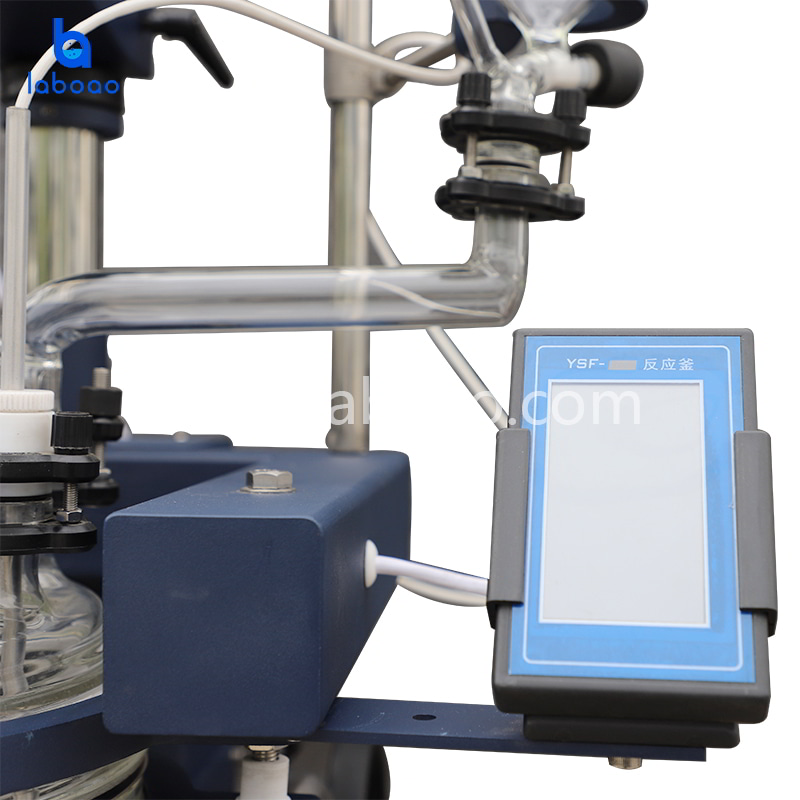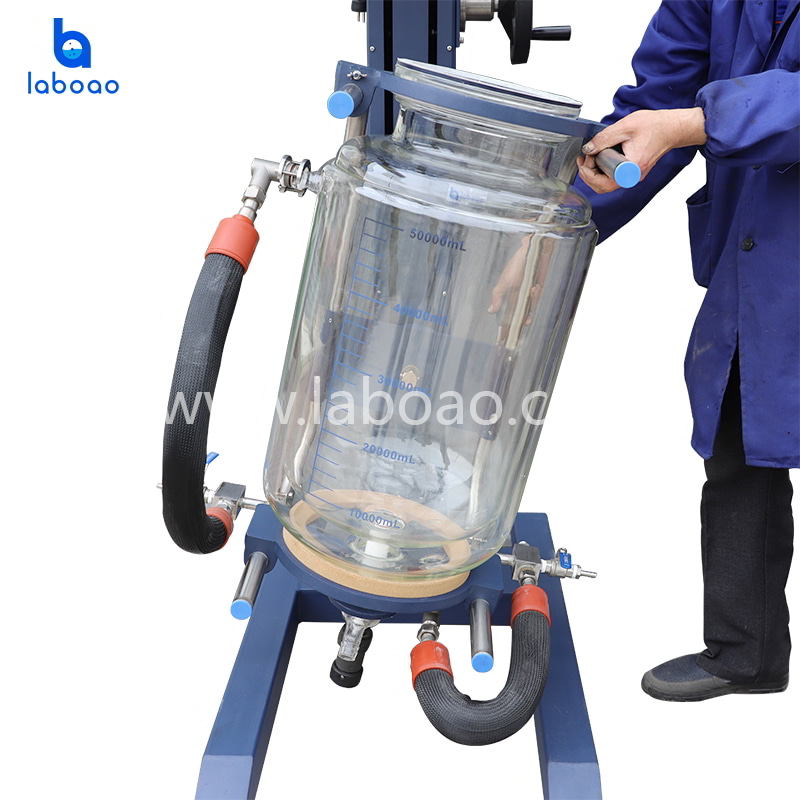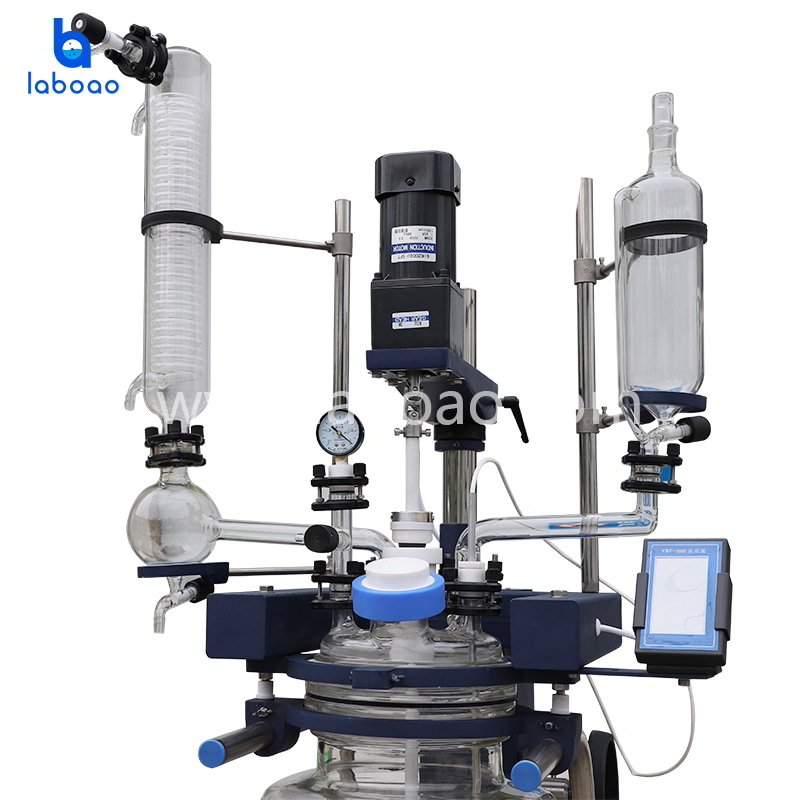 50L Jacketed Glass Reactor With Lifting And Rotation
Double-layer glass reactor is a commonly used biochemical instrument. It is widely used in modern fine chemical, bio-pharmaceutical, scientific research and other industries. It can be concentrated, distilled, refluxed, separated and purified under constant speed, constant force and constant temperature. The reaction is the ideal instrument for teaching, experiment, pilot test and production.
Model

LGR-50S

Brand

LABOAO

Port

Any port in China

Package

Plywood case package
Request Quotation
Chat Now
WhatsApp Chat

WeChat Chat
Download
VIDEO
DESCRIPTION
The thermostated (high temperature or low temperature) hot solution or coolant is injected through a double-layer reactor sandwich, and the contents of the reactor are heated or cooled at a constant temperature, and uniform stirring can be provided. The material is reacted in the reaction kettle, and the evaporation and reflux reaction of the reaction solution can be controlled, and the kettle lid and the stirring system can be raised as a whole, and the kettle body is rotated by 150 degrees, and the relatively thick material can be directly poured out to facilitate the cleaning kettle. The liquid material can also be discharged from the discharge port of the bottom of the kettle, which is extremely convenient to operate. It is an ideal equipment for modern chemical samples, petrochemicals, sample experiments, biopharmaceuticals and new materials.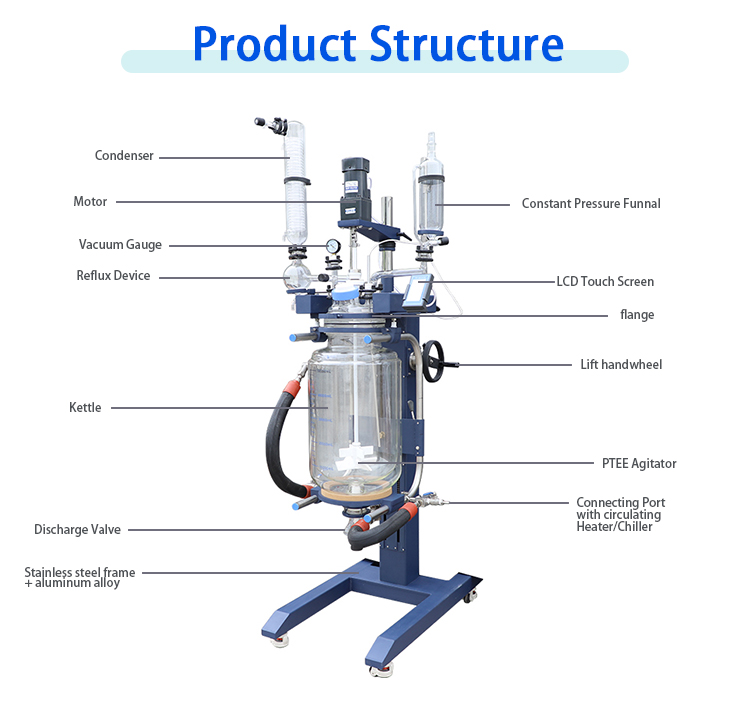 FEATURES
1. The reactor body is made of borosilicate glass (GG-17), which has excellent physical and chemical properties, and the bottle is transparent and visible.
2. The main body is made of stainless steel frame + aluminum alloy, which is beautiful and strong and corrosion resistant.
3. Stainless steel stir bar is surrounded by PTFE, suitable for a variety of solvent agitation, pollution-free and corrosion-resistant.
4. The stirring motor and the lifting motor are all low-speed booster motors, which are stable in operation, large in torque, non-sparking and long in life.
5. PTFE components + mechanical seals, proprietary technology, good vacuum and long service life.
6. This product governor is the speed and temperature double digital display. The speed can be set by the speed control knob, which is intuitive and convenient. It is also equipped with a temperature probe (PT100) in the kettle (the temperature of the material in the kettle can be displayed).
7. The overall structure is compact and reasonable, with a brake universal wheel, which can be moved as a whole and is easy to operate.
8. There is no dead angle glass oblique discharge valve, which can effectively reduce the dead angle of mixing and convenient feeding.
9. This product is equipped with a vacuum display function, which can select the best working vacuum for high boiling point materials.
SPECIFICATIONS
Model

LGR-50S

Kettle volume

50L, inner diameter 365mm, outer diameter 410mm, inner length 576mm

Sandwich volume

about 16L

Voltage/frequency

220V/50HZ

Overall power

160W

Stirring power

120W 1/3

Lifting power

40W 1/12.5

Stirring speed

0-450r/min

Temperature range vessel can bear

-80 to 250℃

Temperature accuracy

±1℃

Vacuum degree

0.098Mpa

Cover diameter

Φ265mm

6port of cover

Stirring port

Φ50mm screw port

Condenser reflux port

50# ball mill port

Constant pressure funnel port

40#standard port

Relief port

34#standard port

Temperature measure port

Φ24mm flange port

Solid feeding port

Φ80mm screw port,inner diameter Φ50mm

Stirring paddle

Φ17*1000H(mm), leafing 190mm

Condenser size

Φ120*600H(mm), down with Φ60mm flange port

Condensation area

0.5㎡

Reflux elbow

upper with Φ60mm flange port,left with 50# ball mill plug

Constant pressure funnel

2L, upper with 29# standard port matched with glass plug, down with 40# standard plug, down with 40# standard port*40# standard plug, S-shape adapter and connect with the cover

Relief valve

34# standard plug valve,vent nozzle (pagoda connector), outer diameter 12mm

In and out circulation port of the sandwich

Φ45 flange port matched with 6 points buffer device, external for 4 points screw port

Baiting port

Φ75mm flange port,Φ33mm baiting port,inclined discharging port(pagoda connector)Φ34mm, from floor 290mm

Vacuum suction nozzle

padoga connector,outer diameter 12mm

In and out circulation nozzle of condenser coil

padoga connector,outer diameter 15mm

Lifting distance

740mm (acturally, subject to the stirring rod is 50mm away from the top of cover )

Kettle rotation

Turn left 150°

Overall dimension (W*L*H)

750*950*(2320-2950 after lifting)mm

Net weight

148kg

Packing dimension

2380*680*1080mm,1.75m³

Packing weight

225kg