
HOME

>
PRODUCTS
>
Reactor
>
Stainless Steel Reactor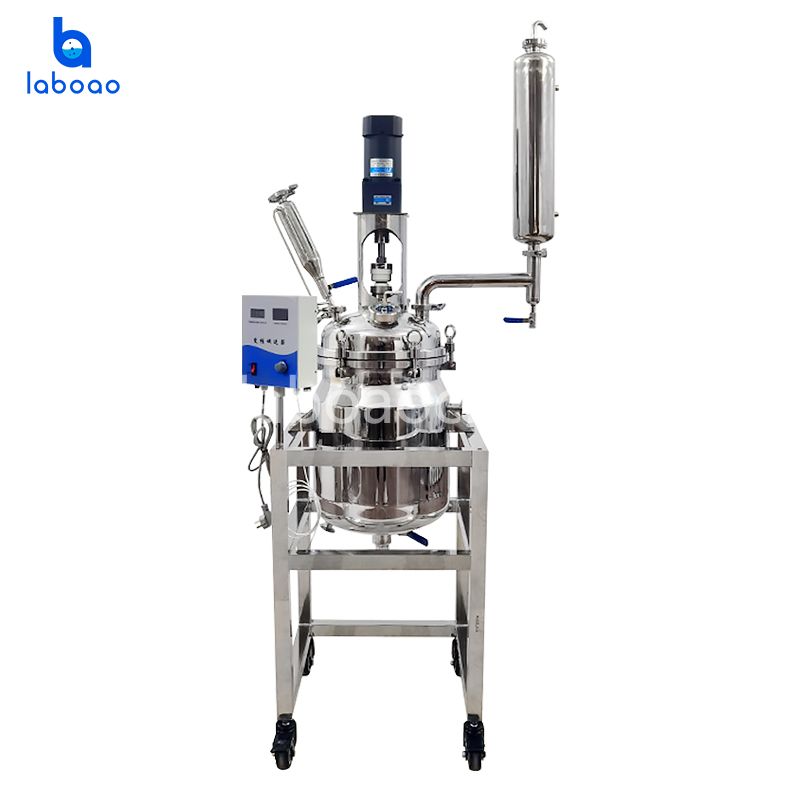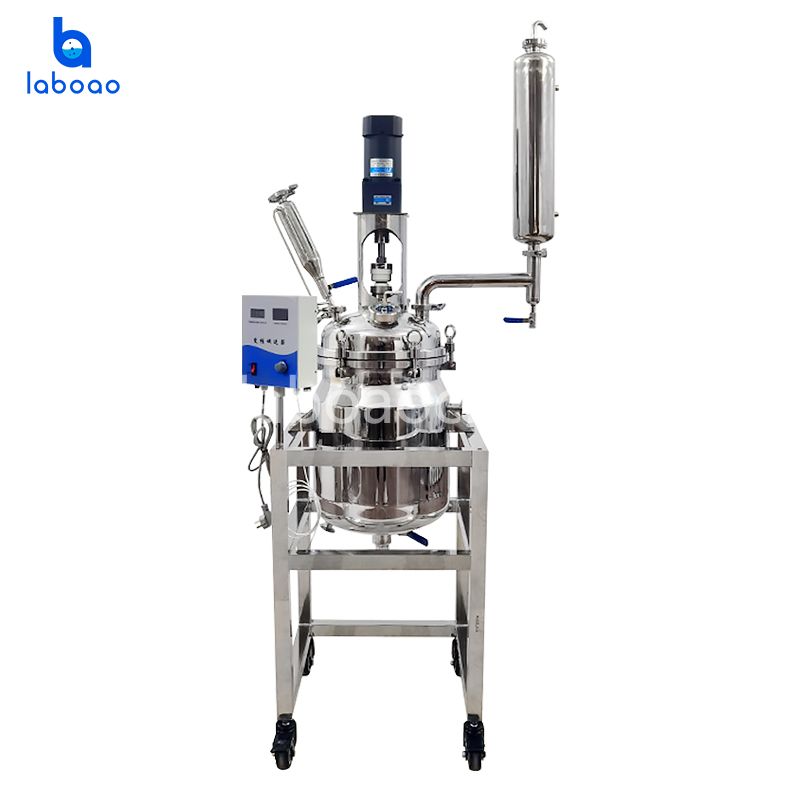 20L Double Layer Stainless Steel Chemical Reactor
The overall structure of LABOAO 20L stainless steel double layer reactor is made of stainless steel S304 or S316L, which is highly resistant to corrosion, high temperature, and high pressure, has higher tolerance, has a stronger surface, is not easily damaged, and is easy to clean and maintain. Mainly used in industrial-scale chemical production, pharmaceuticals, food processing, petrochemicals and high-temperature and high-pressure reactions.
Model

LSR-20L

Brand

LABOAO

Port

Any port in China

Package

Plywood case package
Request Quotation
Chat Now
WhatsApp Chat

WeChat Chat
Download
VIDEO
5 Advantages Of LABOAO Stainless Steel Reactor
1. Multi -mouth reaction kettle cover, the number of kettle mouth can be customized, and the large -mouth design is easy to clean.
2. Visualized glass window, you can see the reaction in the kettle body.
3. Stainless steel graphite combination mechanical sealing has wear resistance, high temperature resistance, and better sealing.
4. Vacuum pressure gauge real-time pointer display real vacuum.
5. Standard stainless steel miles, stable connection, strong sealing.
DESCRIPTION
The Double layer stainless steel reactor is designed with double-layer stainless steel. The reaction solvent is placed in the inner layer for stirring reaction, and the interlayer can be connected to different cold and heat sources (refrigeration liquid, hot water or hot oil) for cyclic heating or cooling reaction. Under set constant temperature conditions, in a closed stainless steel reactor, the stirring reaction can be carried out under normal pressure or negative pressure according to the use requirements, and the reaction solution can be refluxed and distilled. It is an ideal choice for modern fine chemical plants, biopharmaceuticals and Ideal pilot and production equipment for the synthesis of new materials.
FEATURES
1. Frequency conversion speed regulation, AC induction motor. The speed is constant, no brushes, no sparks, safe and stable, and can work continuously.
2. The entire set of instruments is made of SUS316L/SUS304 stainless steel, which has good chemical and physical properties.
3. The mezzanine interface is connected with hot oil for circulation and heating reaction can be carried out, and the refrigerant liquid is connected with it for low-temperature reaction.
4. It can react at room temperature, and the reaction heat can be quickly taken away by running tap water on it.
5. The lower discharge port uses a stainless steel ball valve. There is no dead space in the container and it is removable to facilitate the discharge of solid materials.
6. Eight-port reactor cover, extra-large port design for easy cleaning, standard port socket for optional assembly of reflux and distillation synthesis devices.
SPECIFICATIONS
Model

LSR-20L

Kettle volume

20L

Mezzanine volume

5L

Voltage/frequency

220V/50 Hz

Reaction temperature

-120~260℃

Pressure

-0.1~0.3Mpa

Stirring speed

0-460rpm

Power

200W

Sealed form

Stainless steel graphite combination mechanical seal

Number of cauldron lid openings

Eight ports (optional)

Material

SUS316L/SUS304

Sight glass

Φ32

Scraper sight glass

Φ51

Temperature measuring hole

50.5 chuck/Φ12 temperature measuring tube

Return hole

50.5 chuck/1000ml funnel

Drop hole

50.5 chuck/Φ38 return port

Pressure gauge

50.5 chuck/± integrated pressure gauge

Impeller

SUS316L propeller mixing paddle

Condenser

50.5 chuck/Φ89 column cooling

Exhaust

2-point exhaust valve

Bottom valve

Φ35/50.5 chuck

Overall dimensions

500*500*1850mm

Optional(Additional fee)

Explosion-proof whole machine/

electric heating/Total 316L/collection tank/

mobile frame /spraying PTFE
WHY CHOOSE US
Factory direct sales with competitive price.
Premium quality with CE & ISO certification.
Strong product OEM & ODM customization capability.
Promise production & on-time delivery.
Perfect after-sales service, free product accessories.
15 years of experience in R&D and production of stainless steel reactor machine.

OUR FACTORY
We have a standard production workshop and a complete production team. They always produce a serious and responsible attitude to produce each product. Our R&D team is made up of multi-aspects professional engineers such as design engineer,technology specialist ,qualified specialist and process control manager, etc. Our qualified specialists strictly realize the process comprehensive supervision based on our quality process control system, which contains products design, research and development, test, production, quality inspection and packaging.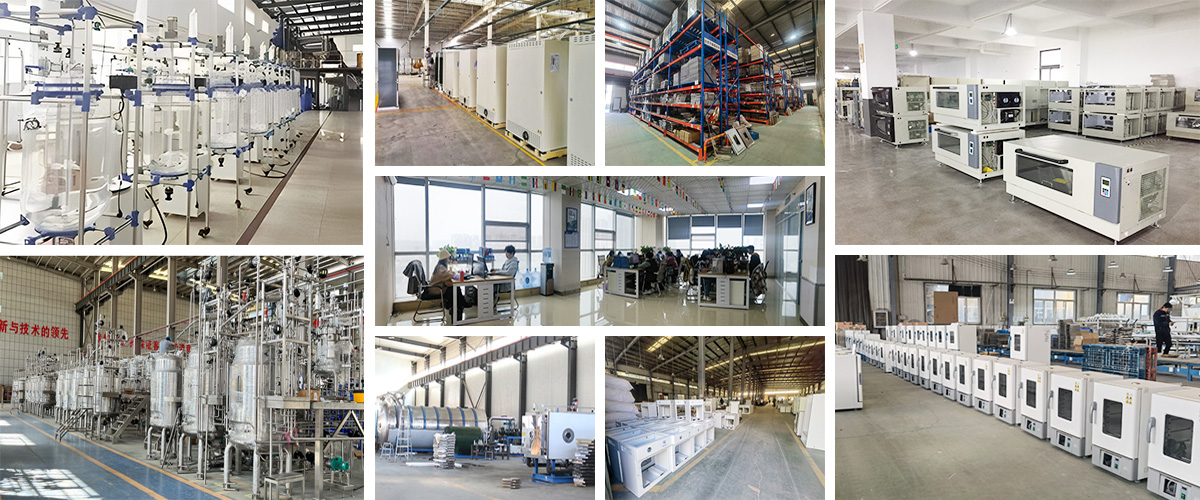 PACKAGING & SHIPPING
Our product packaging has been proven over the long term and we usually have plywood boxes or cartons with trays. We will arrange the appropriate packaging according to the weight and size of the goods. Of course, you can also choose the packaging form.

CUSTOMER CASES
Our laboratory instruments and equipment are used in many scientific laboratories, scientific research institutions, universities, hospitals, centers for disease control and other institutions, and are combined with many well-known biopharmaceuticals, new energy, electronics companies, food processing, environmental protection, etc. Enterprise cooperation, our stable and reliable products are exported to more than 120 countries around the world, and have been highly recognized by them, believe LABOAO, we grow together!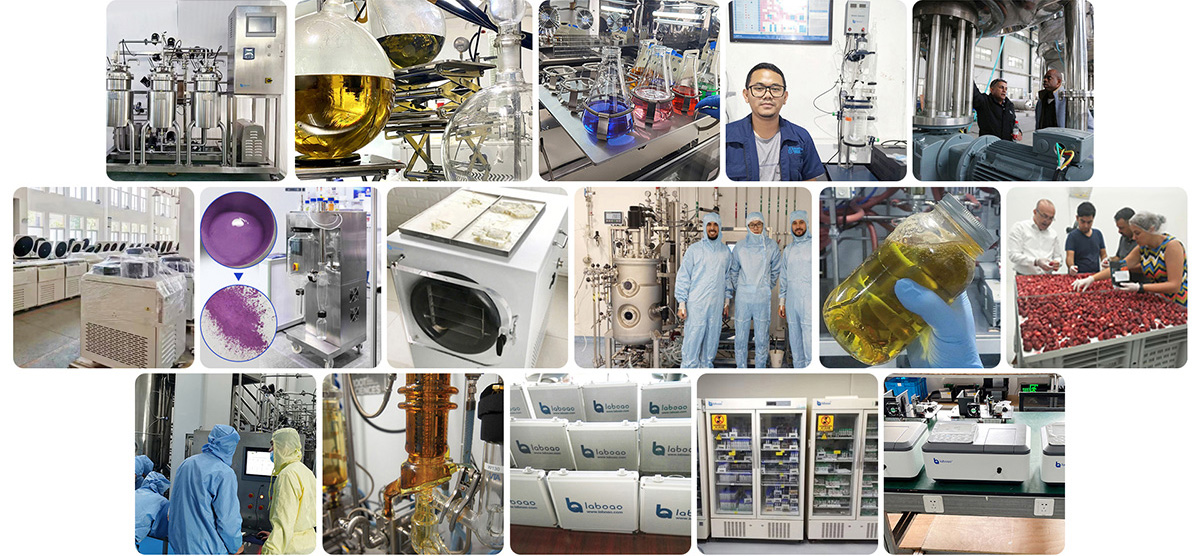 AFTER-SALE WARRANTY

Authenticity Guaranteed
We assure you purchase our products are 100% certified products.

24*7Hours Service
Provide 7*24 hours service telephone & support email to help you solve problems quickly.

Technical Support
Provide equipment installation, adjustment, operation training, etc.

1 Year Warranty
Free maintenance and accessories within warranty period(not caused by human factors).