
HOME

>
PRODUCTS
>
Reactor
>
Single Layer Glass Reactor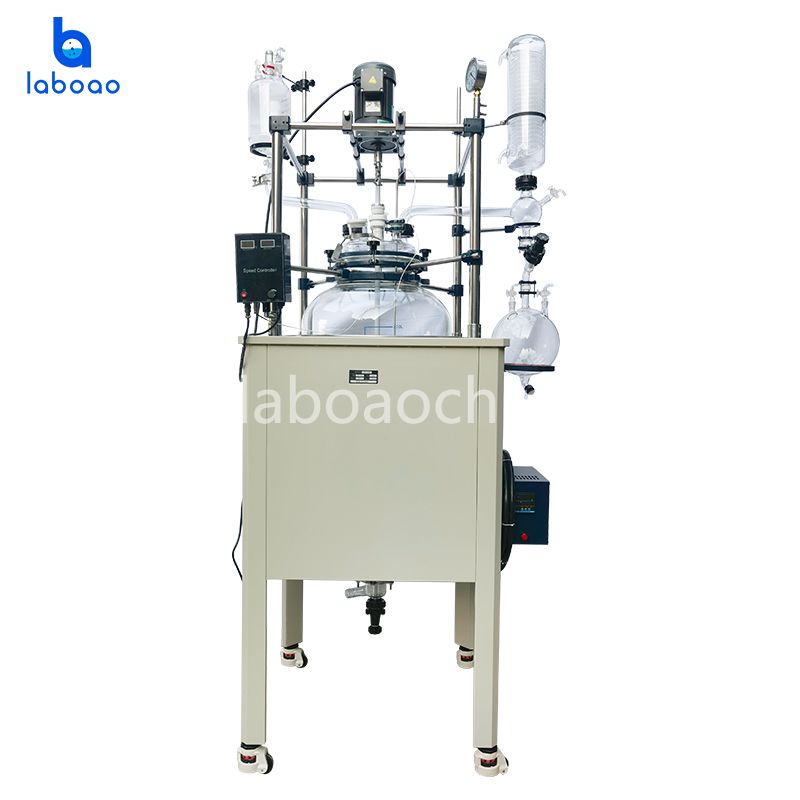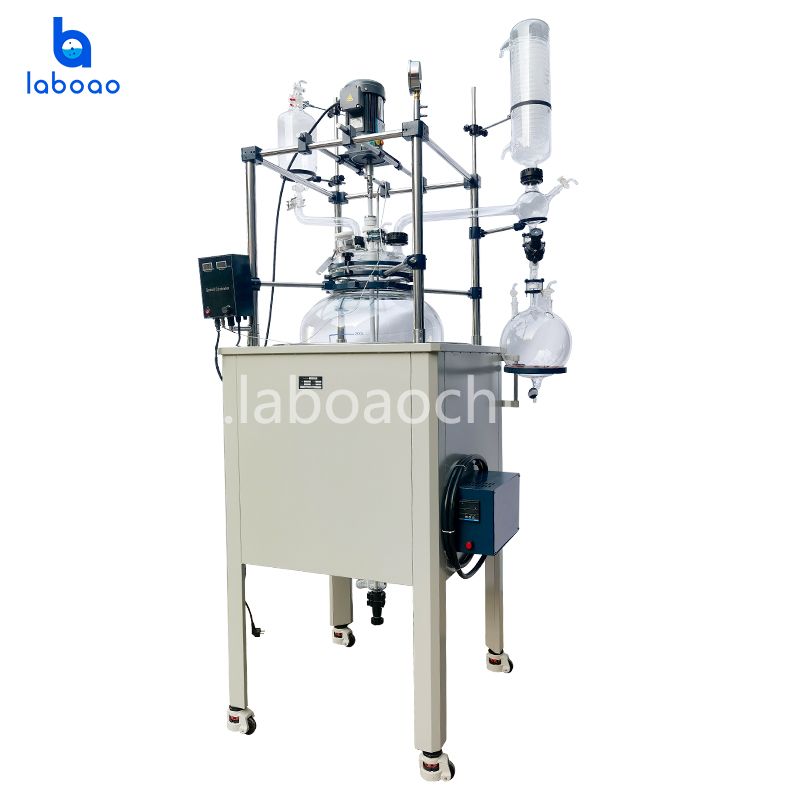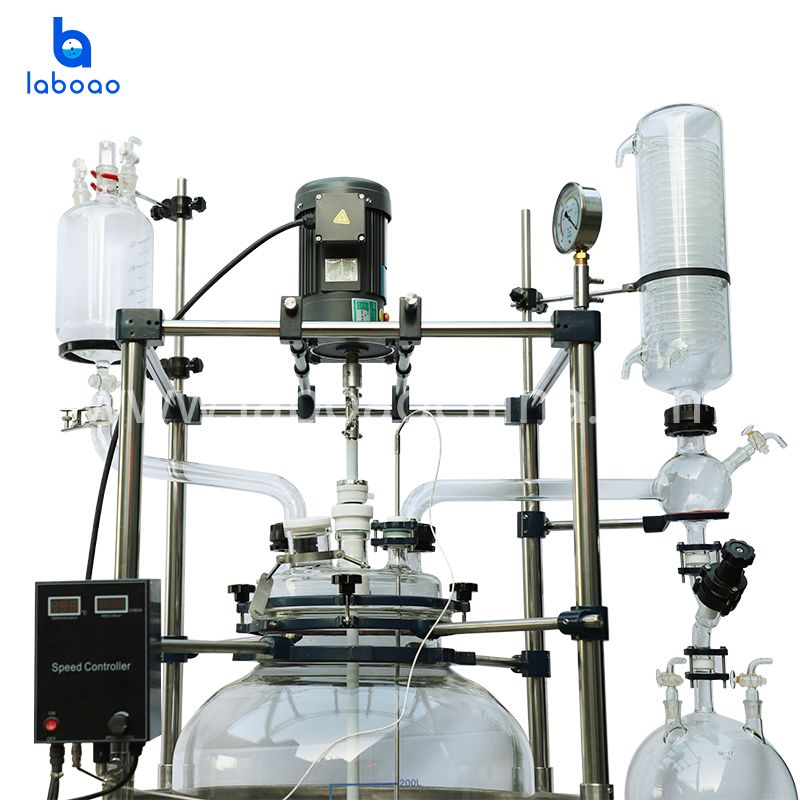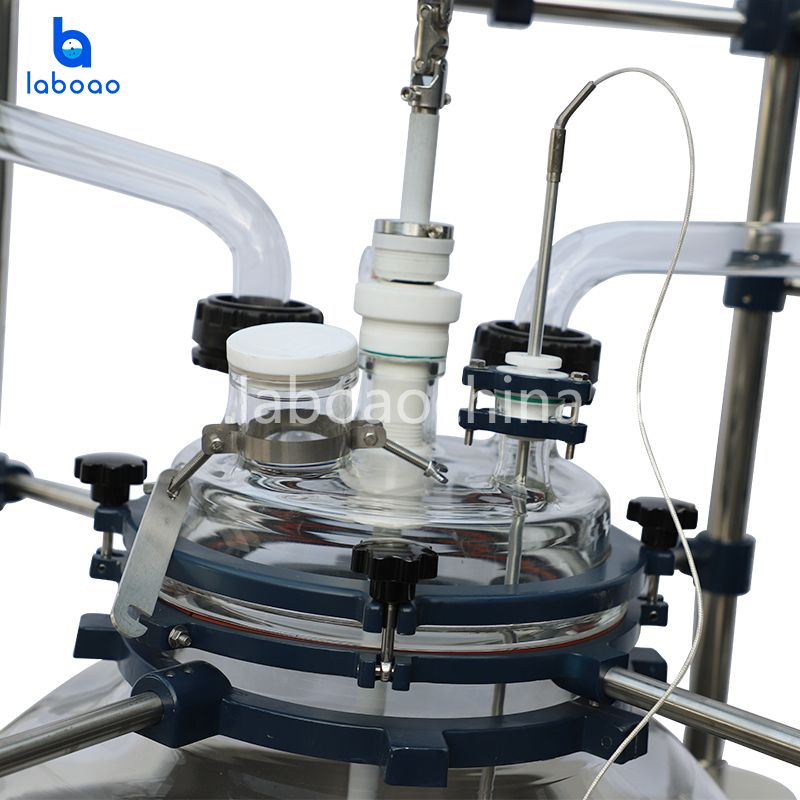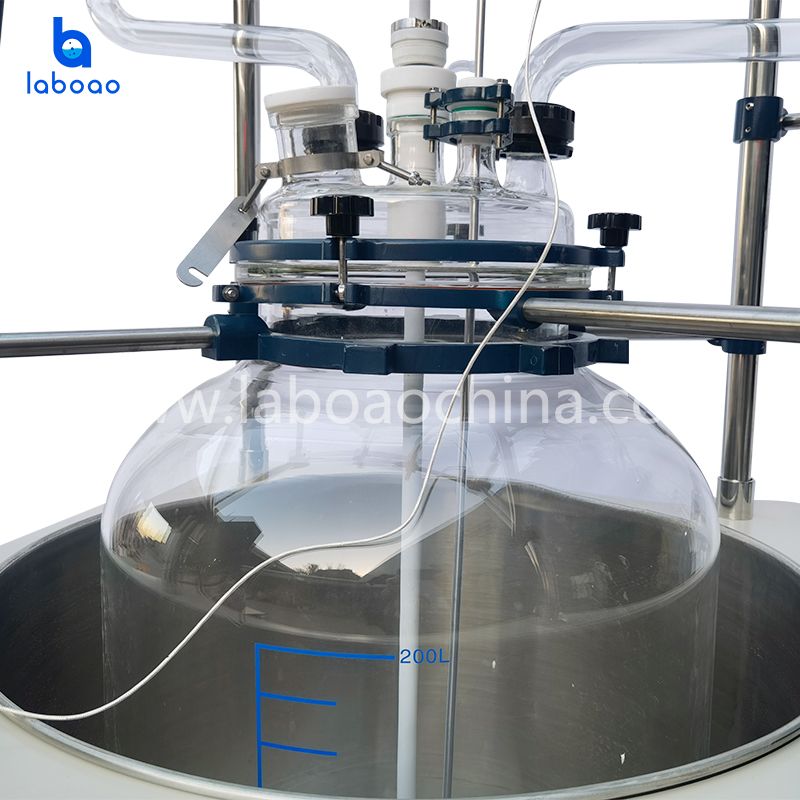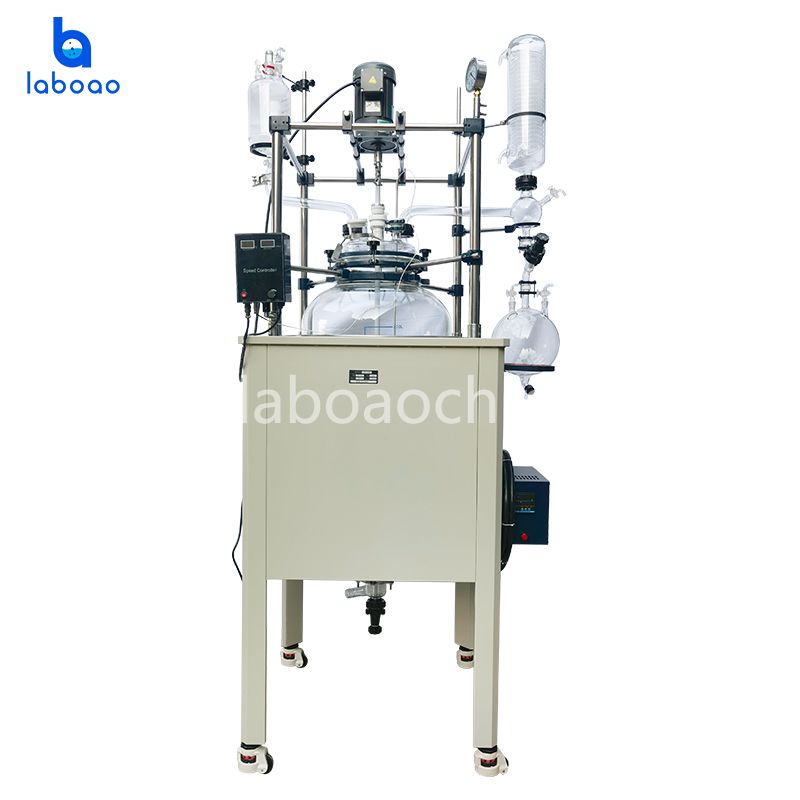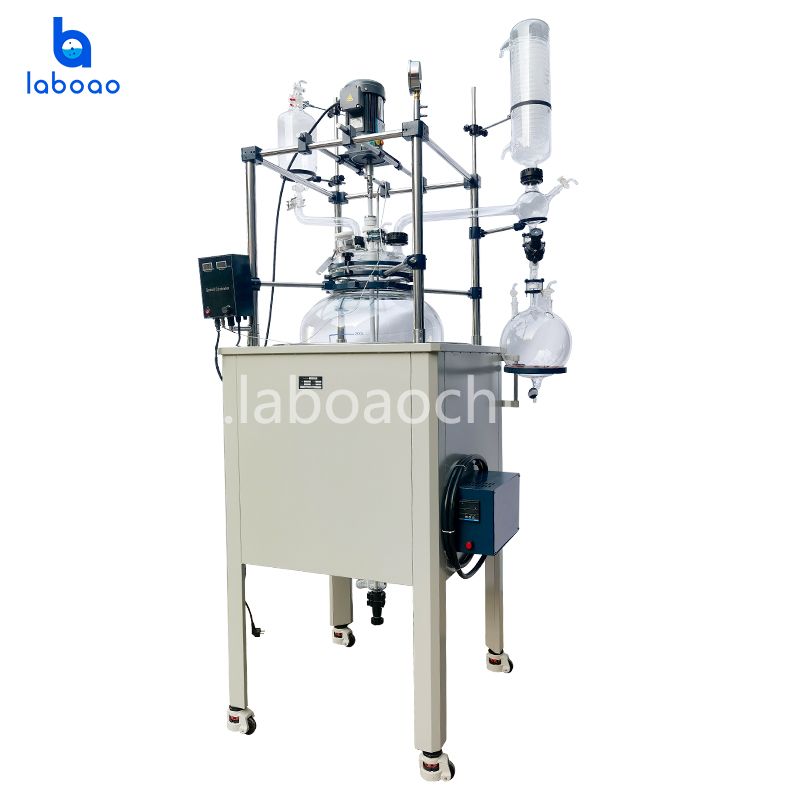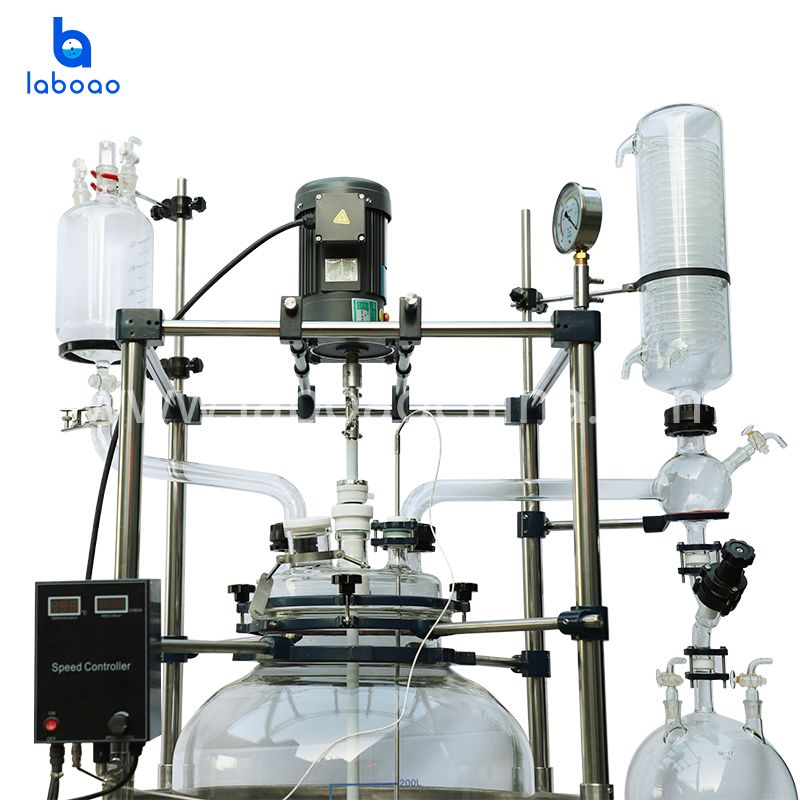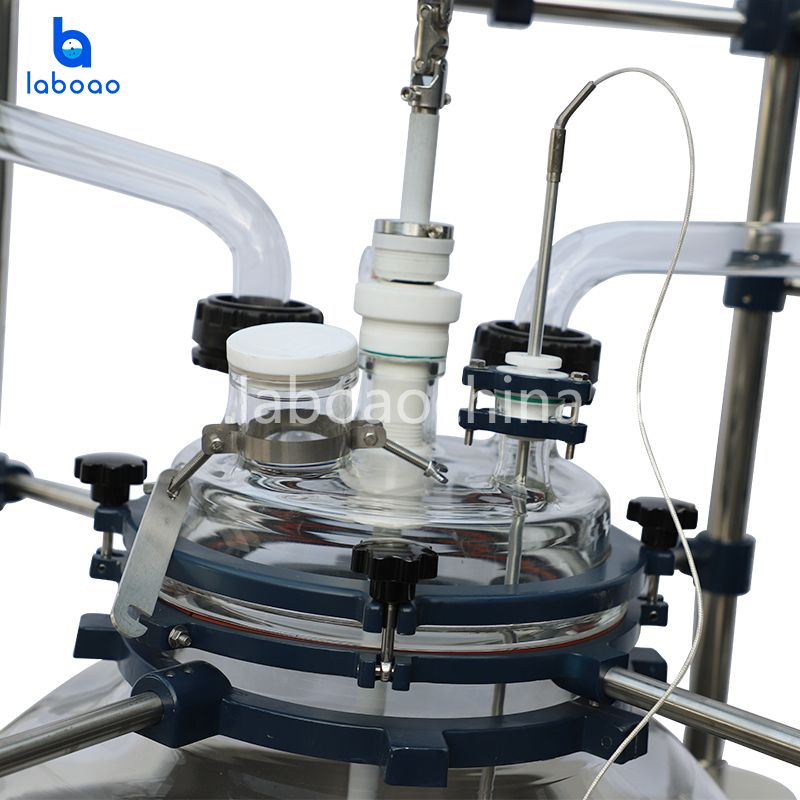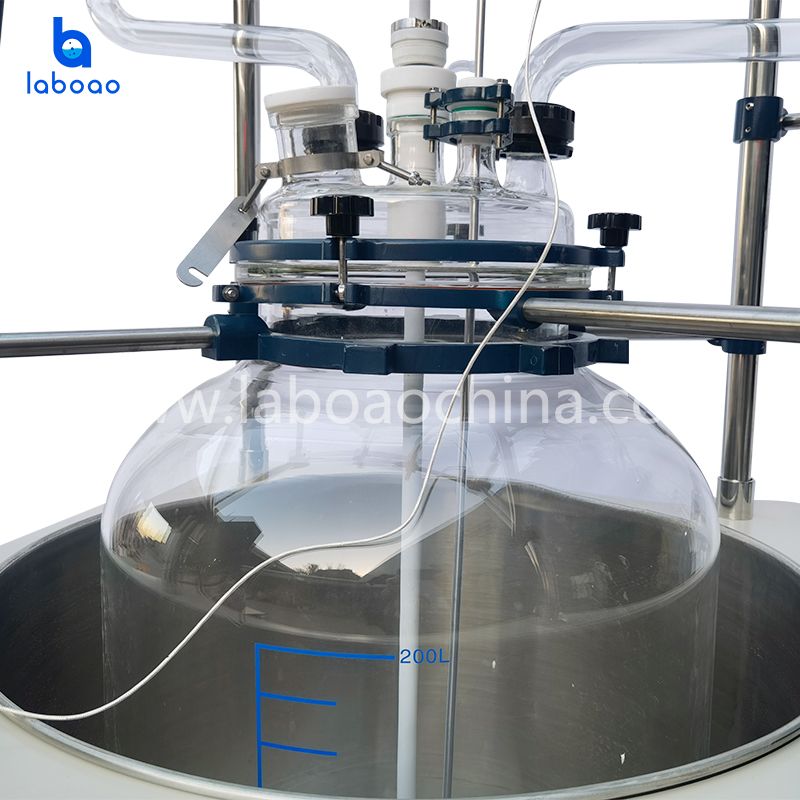 200L Single Layer Glass Reactor
Single layer glass reactor is an equipment which is a collaboration of vacuum state, distillation, reflux, stirring, oil/water heating, heating mantle. It can do all kinds of biochemical reactions and synthesis reactions at a constant temperature condition. It is also a colsed system on the whole.
Model

LGR-200F

Brand

LABOAO

Port

Any port in China

Package

Plywood case package
Request Quotation
Chat Now
WhatsApp Chat

WeChat Chat
Download
VIDEO
6 Advantages Of LABOAO Single Layer Glass Reactor
1. 5L volume feeding tank, with air release valve, can feed liquid continuously.
2. Total 6ports on reaction cap, stirring, temperature sensor, solid feeding, air release, liquid feeding, reflux.
3. Receiving flask with 10L volume, with air release valve and discharge valve.
4. Max temperature can reach to 200°C of heating bath.
5. Discharge valve is glass material with PTFE sealing, which is anti-corrosion.
6. Oil vacuum meter, anti-vibration during stirring.
DESCRIPTION
Single glass reactor inner placed reaction solvent which can be stirred, single layer glass reaction kettle is heated by computer control oil bath or electric heating. At the same time, it can be worked at atmospheric pressure or vacuum state, to control the reaction solution reflux and distillation, it is the ideal equipment for modern synthesis chemical, biological pharmaceuticals and making new materials, used for preparation experiment and production equipment.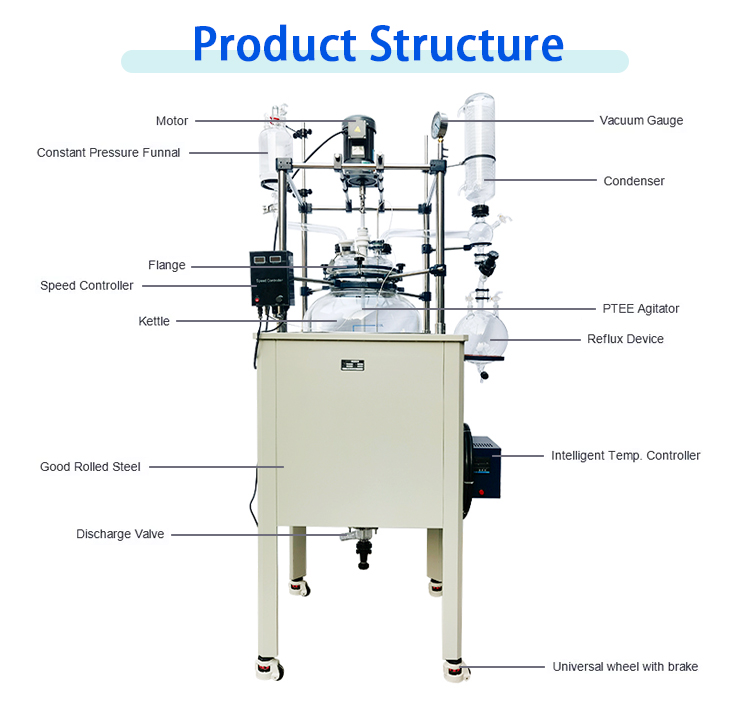 FEATURES
1. Frequency control, AC induction motor, speed digital display constant, brushless, no spark, safe and stable, it can work continuously;
2. Supporting glass using GG3.3 high boron silicon material production, has a good chemical, physical properties; big bottle design, hand out cleaning;
3. PTFE (Ceramic) mechanical component sealing, proprietary technology, it can get the best vacuum degree in the market among the similar products;
4. Overall stainless steel frame structure (foot connecting parts like Tee and four-way valve are all stainless steel), compact and solid, stable and reliable without shaking when mixing;
5. Casters with brake fixed, it is convenient and reliable for mobile use;
6. The PTFE discharge valve without dead corner, solid material/liquid material can be easily released from the bottom;
7. Computer controlled thermostatic oil bath, the intelligent PID control, temperature control is accurate and convenient;
8. Integral structure is scientific design and beautiful appearance, convenient for operation;
9. Explosion-proof series available.
( We can add the cooling coil and an anti-explosion device according to user's needs)
SPECIFICATIONS
Model

LGR-200F

Kettle volume

200L tubular

Voltage/frequency

Stirring 220V/50HZ, heating pot 380V/50HZ

Stirring power

750W, 1/5

Heating power

12KW

Stirring speed

0-280rpm/min

Bath temperature range

room temperature to 180℃

Temperature accuracy

±1℃

Vacuum degree

0.098Mpa

Kettle size

Φ340mm

6ports of the cover

Stirring port

Φ60mm flange port

Condenser reflux port

50# ball mill port

Constant pressure funnel port

50# ball mill port

Relief port

34# standard port

Temperature measuring port

Φ45 flange port

Solid feeding port

Φ80mm flange port , inner diameter Φ60mm matched with PTFE cover

Stirring paddle

Φ20*1300H(mm), leafing 240mm

Condenser size

Φ160*600H(mm),down with Φ60 flange port

Condenser area

0.95㎡

Reflux elbow

upper with Φ60 flange port,left with 50# ball mill plug,right with 24# standard port , matched with functional valve

Adding dropwise bottle

5L tubular,upper with 29# standard port vent valve*2, 34# standard port matched with glass plug

Receiving bottle

10L,upper with 50# ball mill port,24# standard port vent valve*2, down matched with glass plug

Relief valve

34# standard plug valve,padoga connector,outer diameter 12mm

Baiting valve

Φ80 flange port,Φ33mm baiting port,inclined discharged port (pagoda connector) Φ34mm, from floor 350mm

Vacuum suction nozzle

padoga connector,outer diameter 12mm

In and out circulation nozzle of condenser coil

padoga connector,outer diameter 15mm

Pot bravery dimension

Φ700*800H(mm)

Overall dimension (W*L*H)




Net weight

178kg

Packing dimension

2310*860*1195mm, 2.37m³

Packing weight

241kg
WHY CHOOSE US
Factory direct sales with competitive price.
Premium quality with CE & ISO certification.
Strong product OEM & ODM customization capability.
Promise production & on-time delivery.
Perfect after-sales service, free product accessories.
15 years of experience in R&D and production of single layer glass reactor machine.

OUR FACTORY
We have a standard production workshop and a complete production team. They always produce a serious and responsible attitude to produce each product. Our R&D team is made up of multi-aspects professional engineers such as design engineer,technology specialist ,qualified specialist and process control manager, etc. Our qualified specialists strictly realize the process comprehensive supervision based on our quality process control system, which contains products design, research and development, test, production, quality inspection and packaging.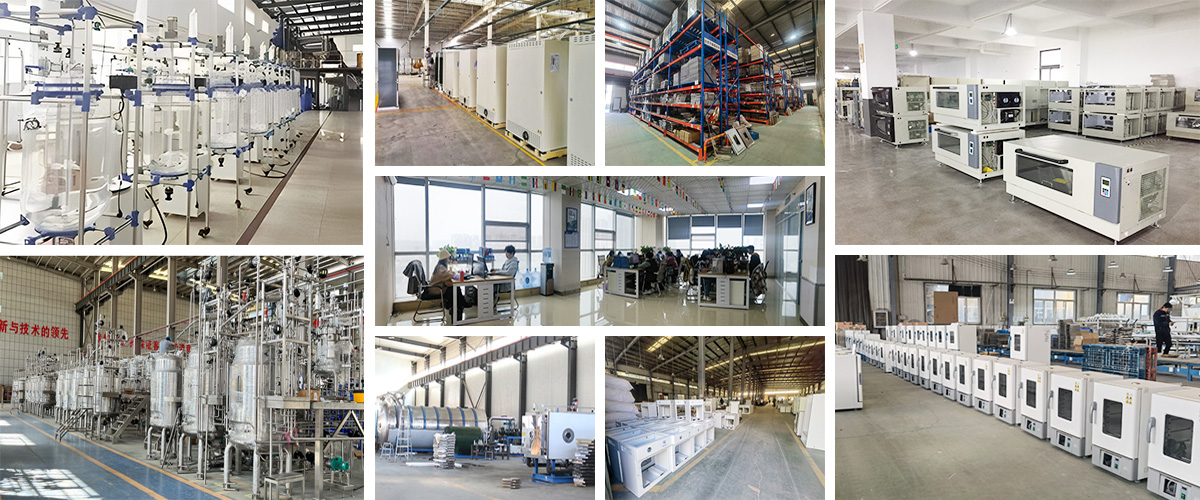 PACKAGING & SHIPPING
Our product packaging has been proven over the long term and we usually have plywood boxes or cartons with trays. We will arrange the appropriate packaging according to the weight and size of the goods. Of course, you can also choose the packaging form.

CUSTOMER CASES
Our laboratory instruments and equipment are used in many scientific laboratories, scientific research institutions, universities, hospitals, centers for disease control and other institutions, and are combined with many well-known biopharmaceuticals, new energy, electronics companies, food processing, environmental protection, etc. Enterprise cooperation, our stable and reliable products are exported to more than 120 countries around the world, and have been highly recognized by them, believe LABOAO, we grow together!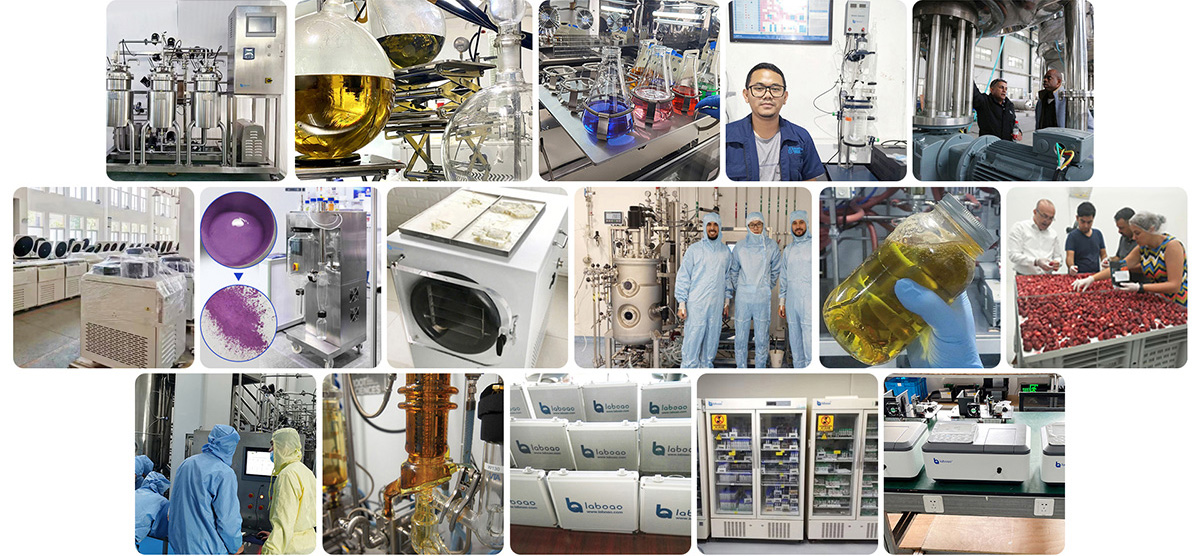 AFTER-SALE WARRANTY

Authenticity Guaranteed
We assure you purchase our products are 100% certified products.

24*7Hours Service
Provide 7*24 hours service telephone & support email to help you solve problems quickly.

Technical Support
Provide equipment installation, adjustment, operation training, etc.

1 Year Warranty
Free maintenance and accessories within warranty period(not caused by human factors).