
HOME

>
PRODUCTS
>
Bioreactor Fermenter
>
Stainless Steel Fermenter Bioreactor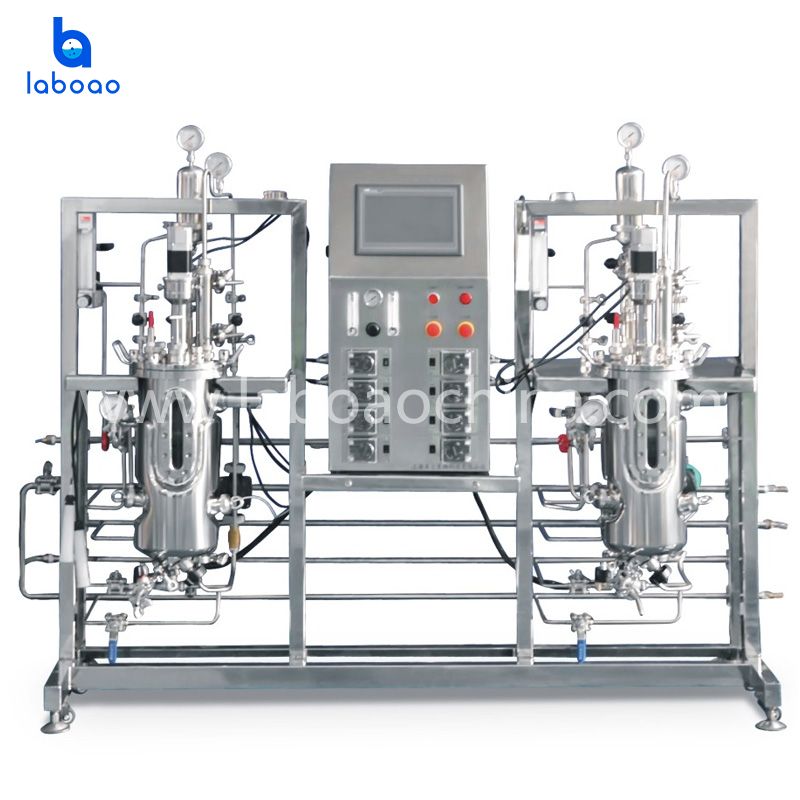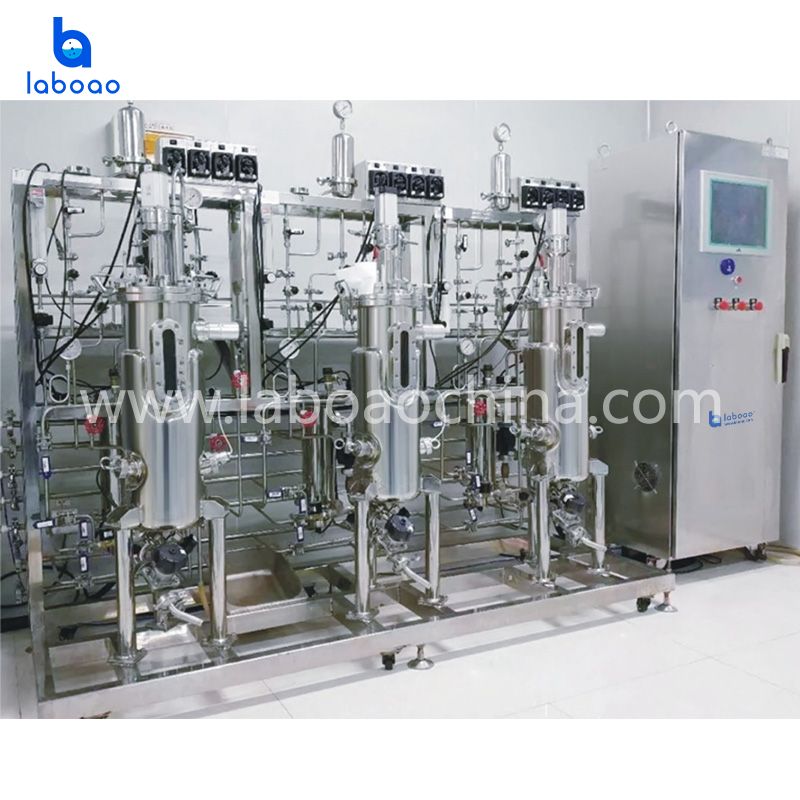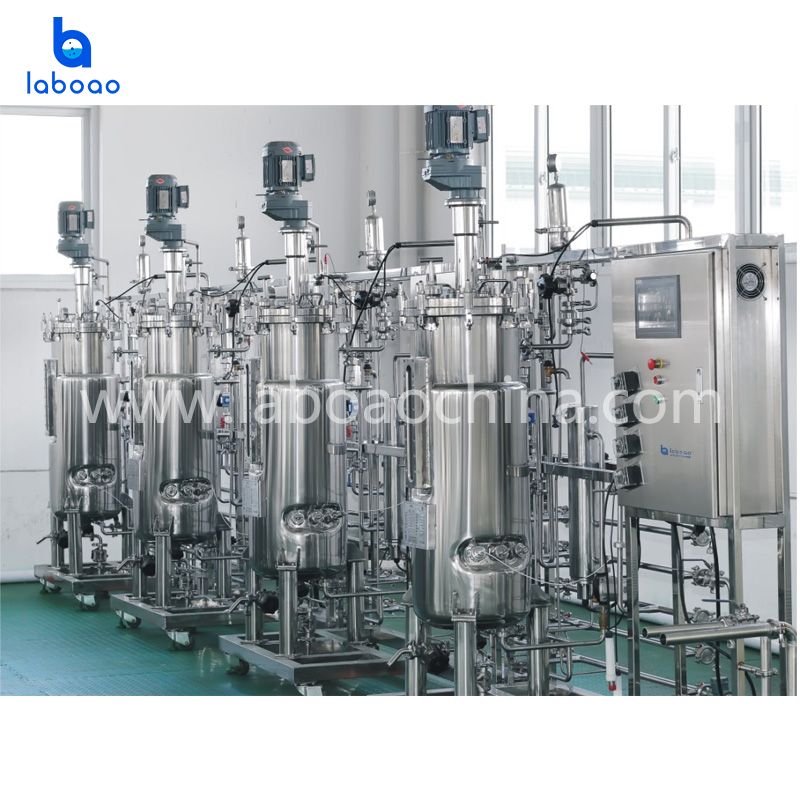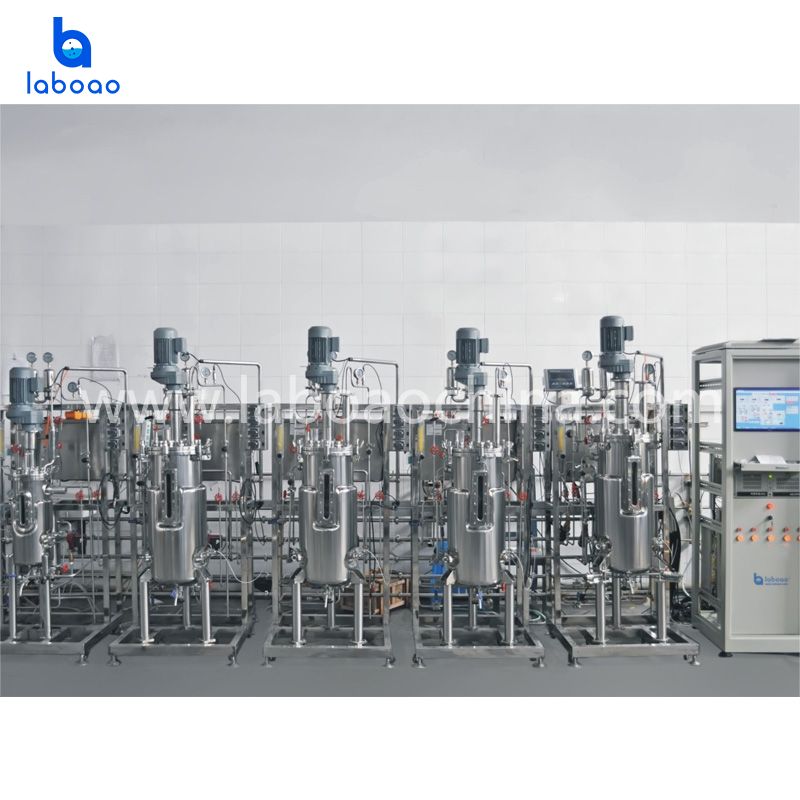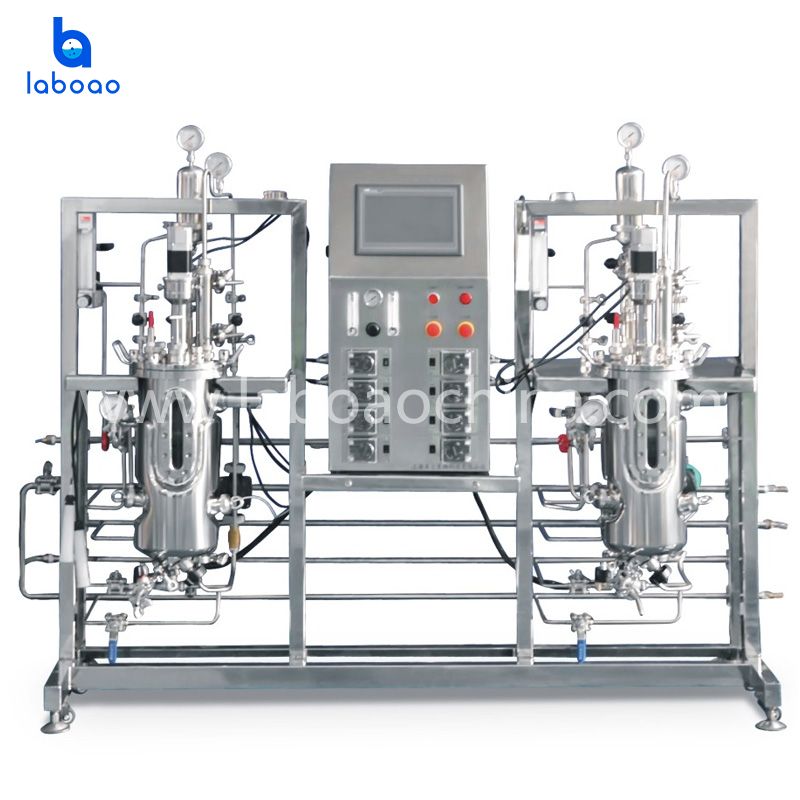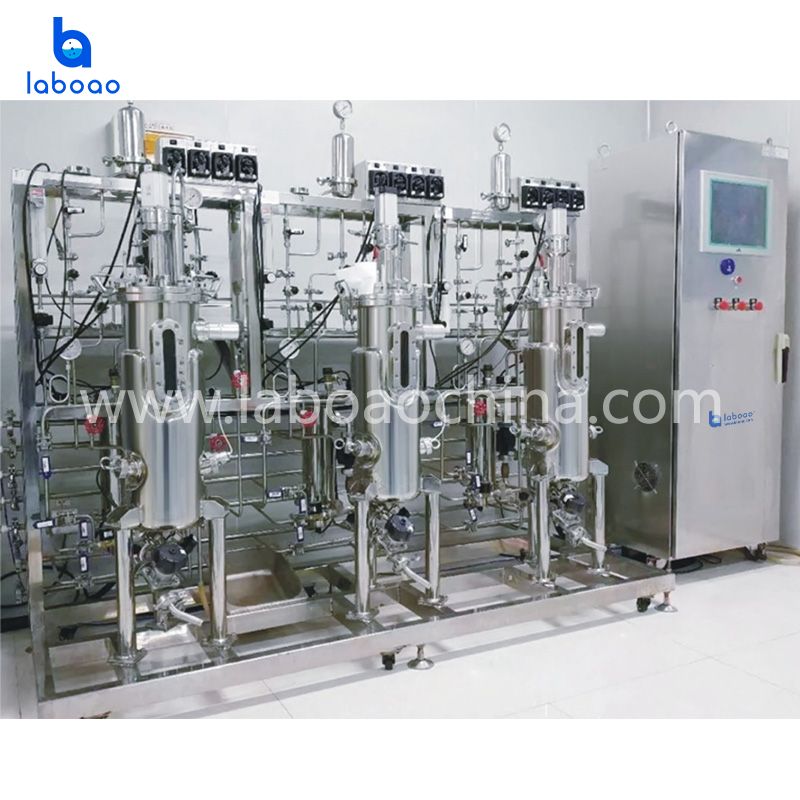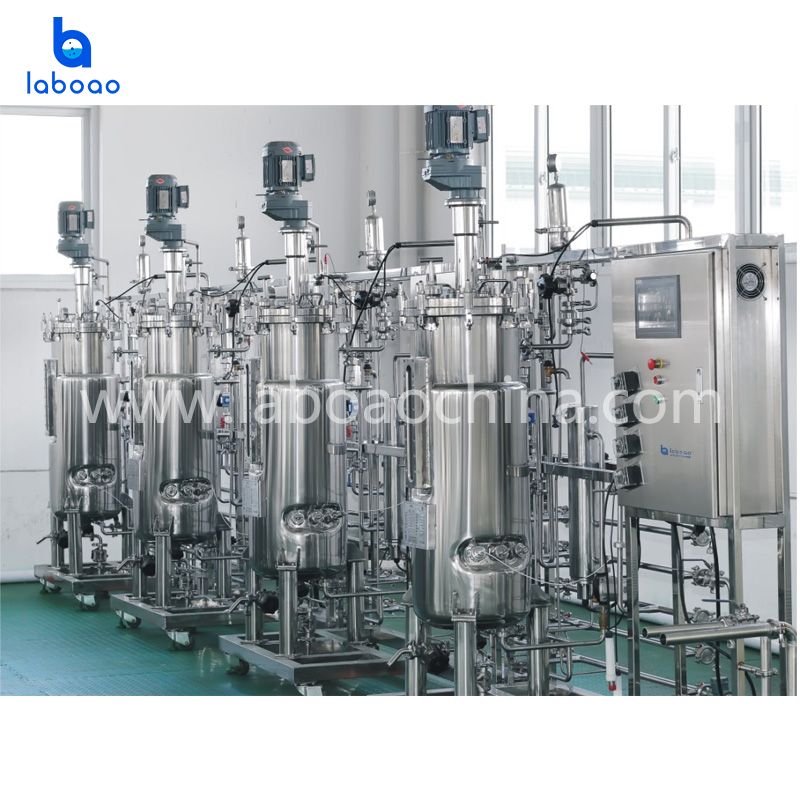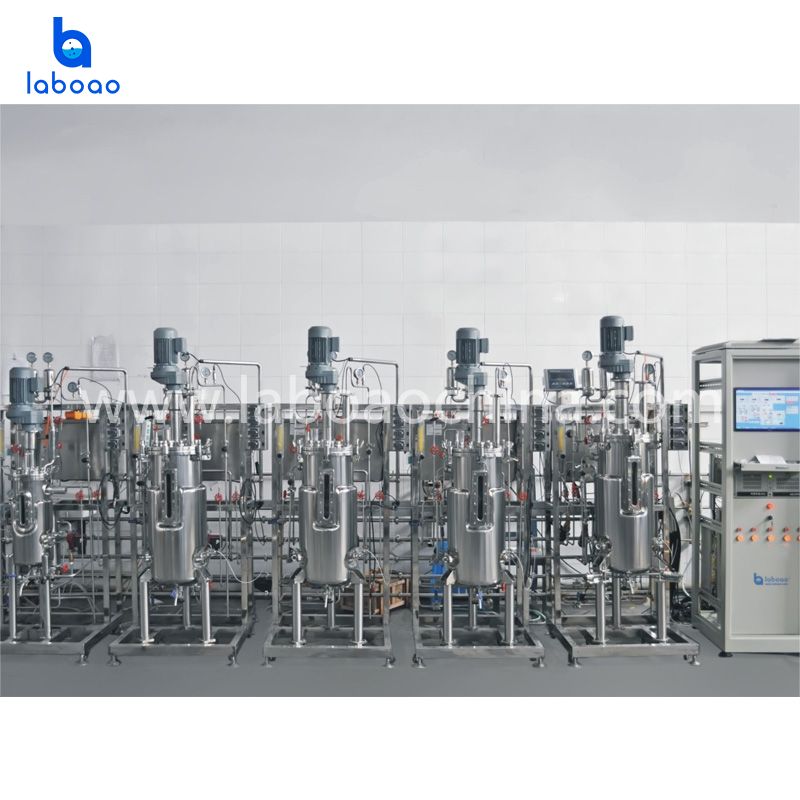 Multiple Stainless Steel Fermenter System
Multiple stainless steel fermenter system is use multiple fermentation tanks (the same volume or different volumes are acceptable) form a set of conjoined system, which is suitable for parallel orthogonal experiments, provides an optimized way for process research, and shortens the precious time of research.
Model

LBR-XSJ-X-C Series

Brand

LABOAO

Port

Any port in China

Package

Plywood case package
Request Quotation
Chat Now
WhatsApp Chat

WeChat Chat
Download
VIDEO
DESCRIPTION
Multiple stainless steel Fermenter system saves manpower, time cost, fast verification process speed, small footprint, high cost performance, low failure rate, suitable for production enterprises with high requirements, and is a powerful tool for strain screening and process research and development optimization.
The equipment configuration process parameters have better repeatability. The control system and the volume of the fermentation tank can be combined arbitrarily, which is convenient and flexible.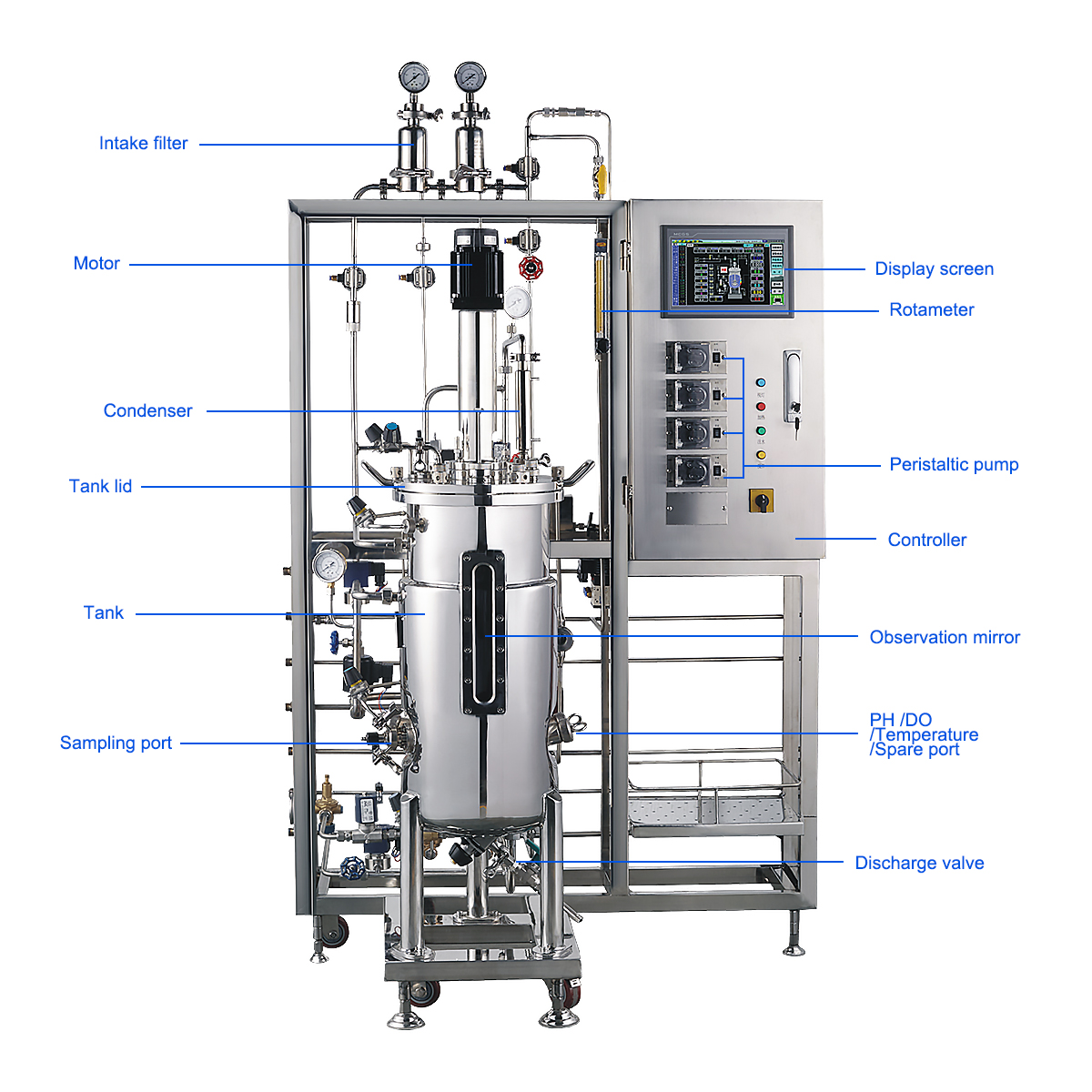 FEATURES
1. The main body is made of all-stainless steel 316L tank, with no dead corners in the tank; with special sampling and discharge valves for fermentation tanks, and transplanting pipes.
2. Adopt a wide viewing angle observation mirror for the liquid level in the tank, 12V safety light, with temperature, PH, DO, defoaming, liquid level interface, inoculation port, replenishing port, and multiple spare ports, all welds are firm Neat and beautiful.
3. The optimized diversion design improves the exchange efficiency and the uniformity of the temperature in the tank.
4. Special AC motors for fermentation tanks ensure that the motors can run in harsh environments.
5. German Siemens S7-200 series PLC control system + 10" LCD touch screen display operation, the system has real-time display, data recording and data analysis of the running process;
6. Temperature, speed, Ph value, DO value, upper and lower limits can be set, and it has over-limit alarm function.
7. It has the functions of over-liquid level alarm and automatic refilling, as well as over-foam level alarm and automatic addition of defoamer.
8. The historical data and curves of various parameters can be stored for many years, and the real-time curve can be restored as it is when the power is turned on again.
9. It has the function of replenishment measurement; regular and quantitative replenishment
10. The reactor software system has adaptive and self-diagnostic capabilities.
11. The system has a variety of related controls: the related control of speed and dissolved oxygen, the related control of feeding and dissolved oxygen, the related control of feeding and ph, etc.
SPECIFICATIONS
| | |
| --- | --- |
| Item name | Multiple Stainless-steel Bioreactor |
| Multiple quantity | 1-20units combination |
| Volume | 10L-10000L volume optional |
| Configuration | Temperature, pH, dissolved oxygen, speed, foam, replenishment, air flow(manual), tank pressure (manual) |
| Control system | LBR-A, B, C, D, H biological engineer control |
| Application | Suitable for fermentation experiment research from laboratory to production process, and can also be used for small-scale production |
WHY CHOOSE US
Factory direct sales with competitive price.
Premium quality with CE & ISO certification.
Strong product OEM & ODM customization capability.
Promise production & on-time delivery.
Perfect after-sales service, free product accessories.
15 years of experience in R&D and production of stainless steel fermenter bioreactor machine.

OUR FACTORY
We have a standard production workshop and a complete production team. They always produce a serious and responsible attitude to produce each product. Our R&D team is made up of multi-aspects professional engineers such as design engineer,technology specialist ,qualified specialist and process control manager, etc. Our qualified specialists strictly realize the process comprehensive supervision based on our quality process control system, which contains products design, research and development, test, production, quality inspection and packaging.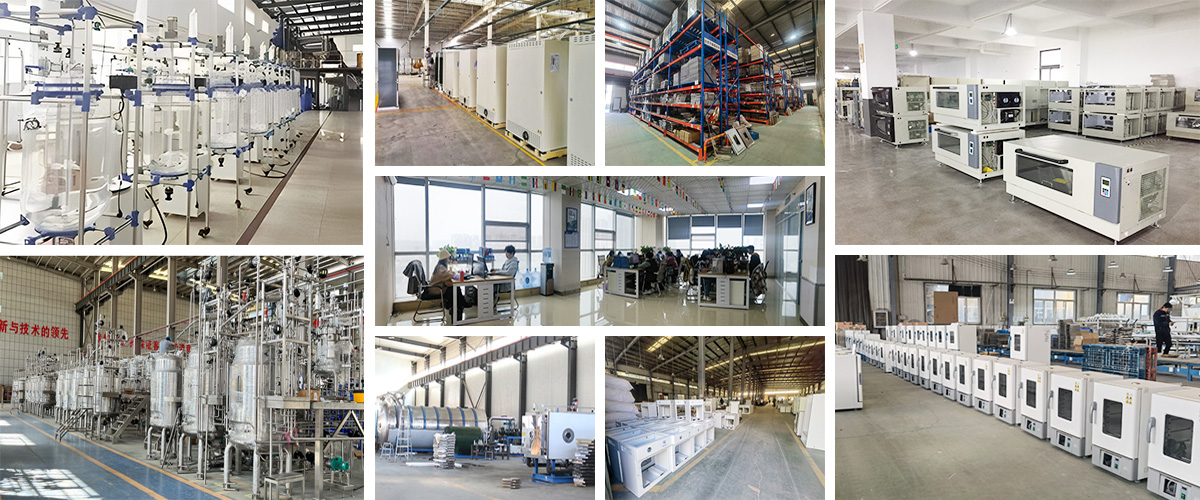 PACKAGING & SHIPPING
Our product packaging has been proven over the long term and we usually have plywood boxes or cartons with trays. We will arrange the appropriate packaging according to the weight and size of the goods. Of course, you can also choose the packaging form.

CUSTOMER CASES
Our laboratory instruments and equipment are used in many scientific laboratories, scientific research institutions, universities, hospitals, centers for disease control and other institutions, and are combined with many well-known biopharmaceuticals, new energy, electronics companies, food processing, environmental protection, etc. Enterprise cooperation, our stable and reliable products are exported to more than 120 countries around the world, and have been highly recognized by them, believe LABOAO, we grow together!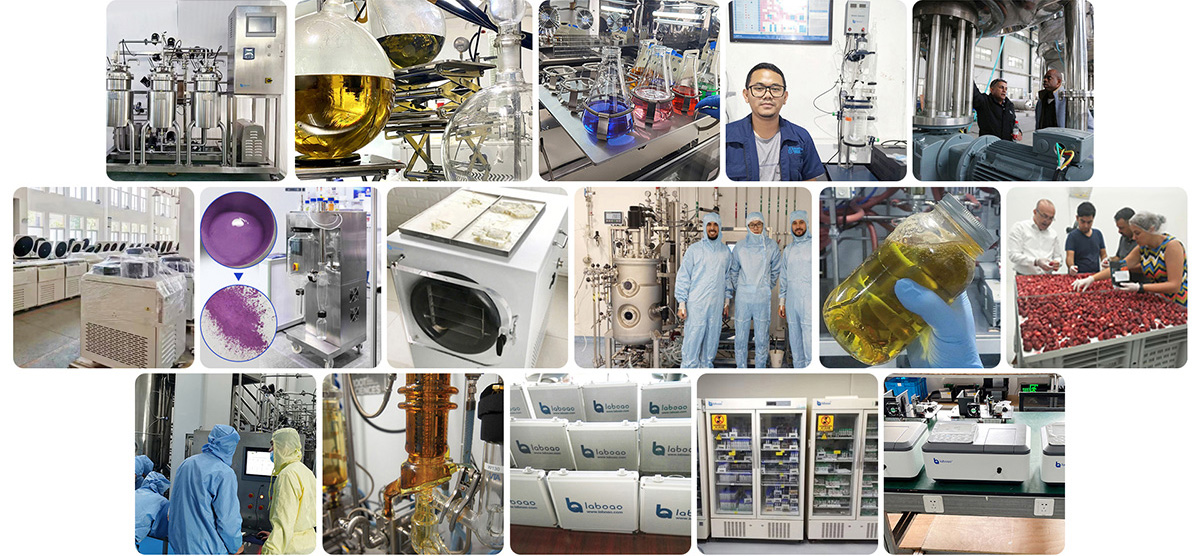 AFTER-SALE WARRANTY

Authenticity Guaranteed
We assure you purchase our products are 100% certified products.

24*7Hours Service
Provide 7*24 hours service telephone & support email to help you solve problems quickly.

Technical Support
Provide equipment installation, adjustment, operation training, etc.

1 Year Warranty
Free maintenance and accessories within warranty period(not caused by human factors).