
HOME

>
PRODUCTS
>
Life Science Instrument
>
PCR Thermal Cycler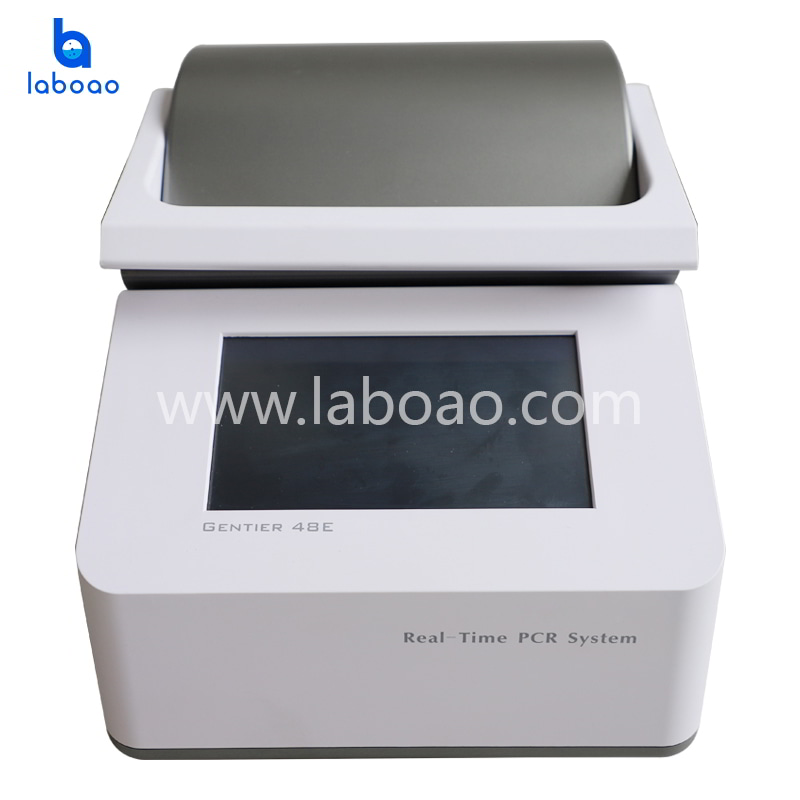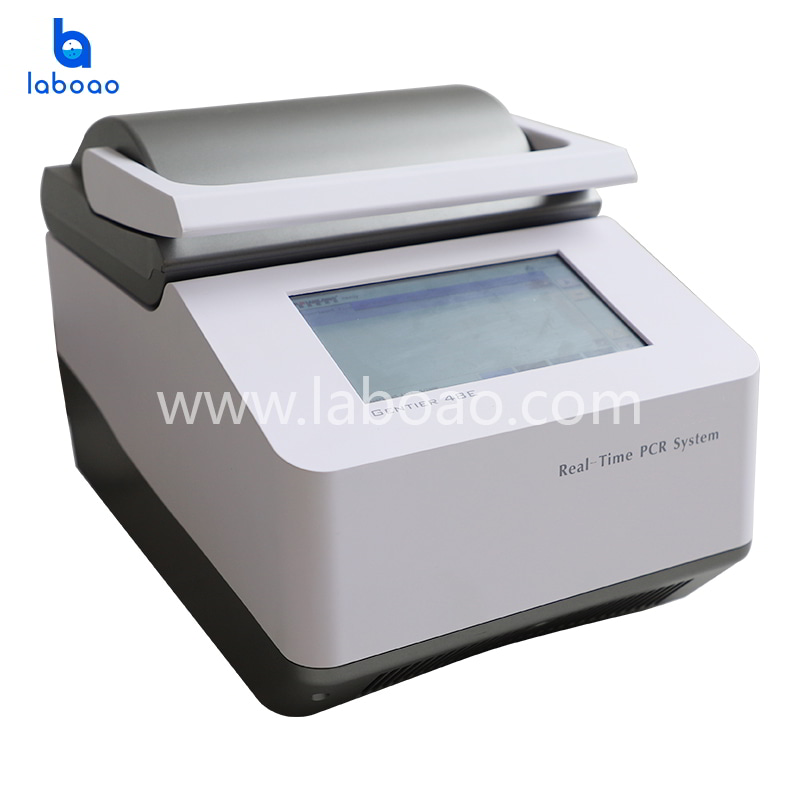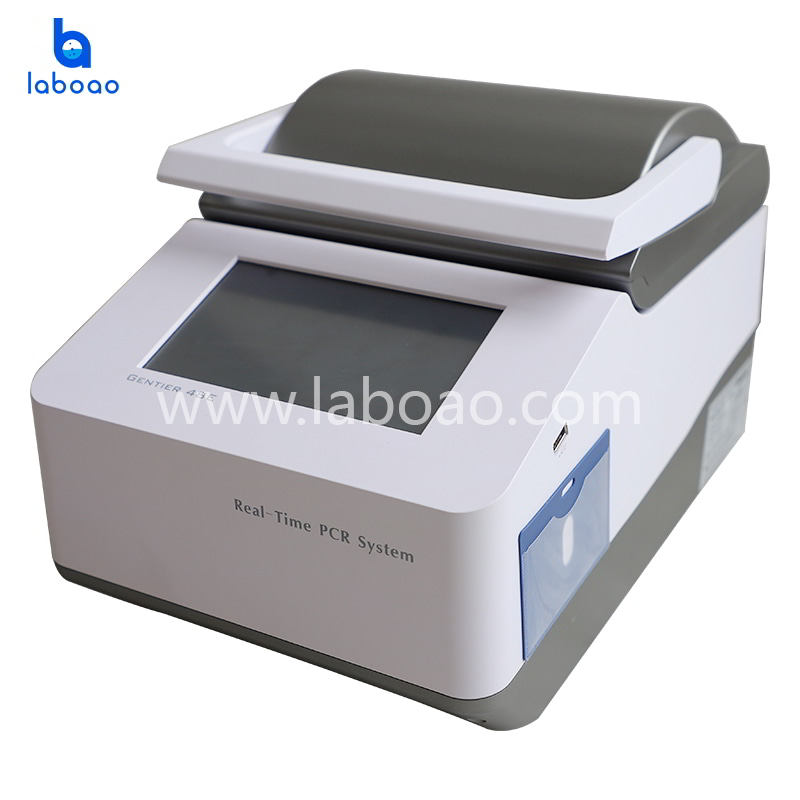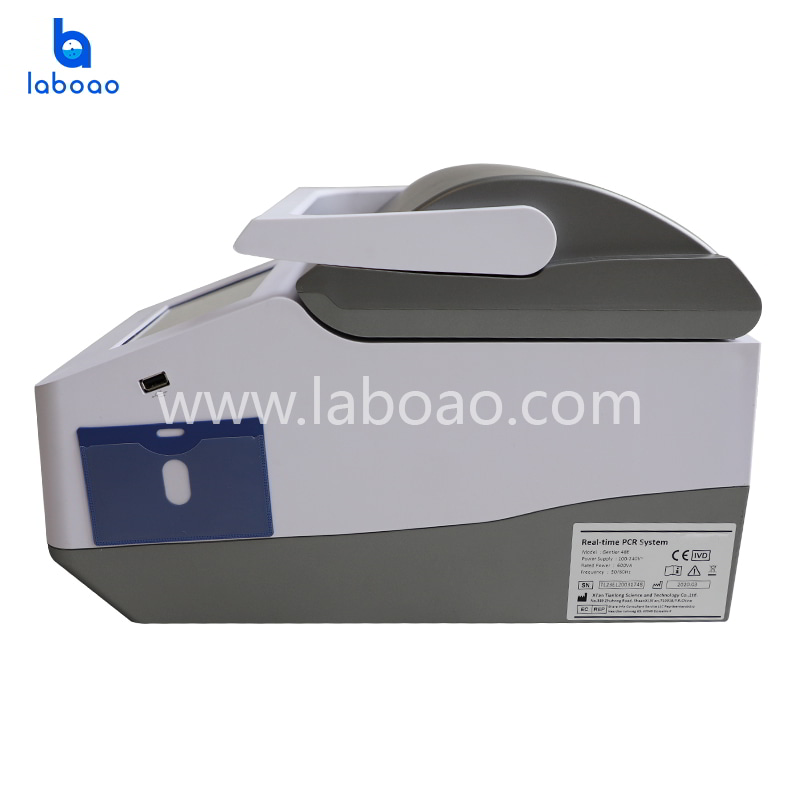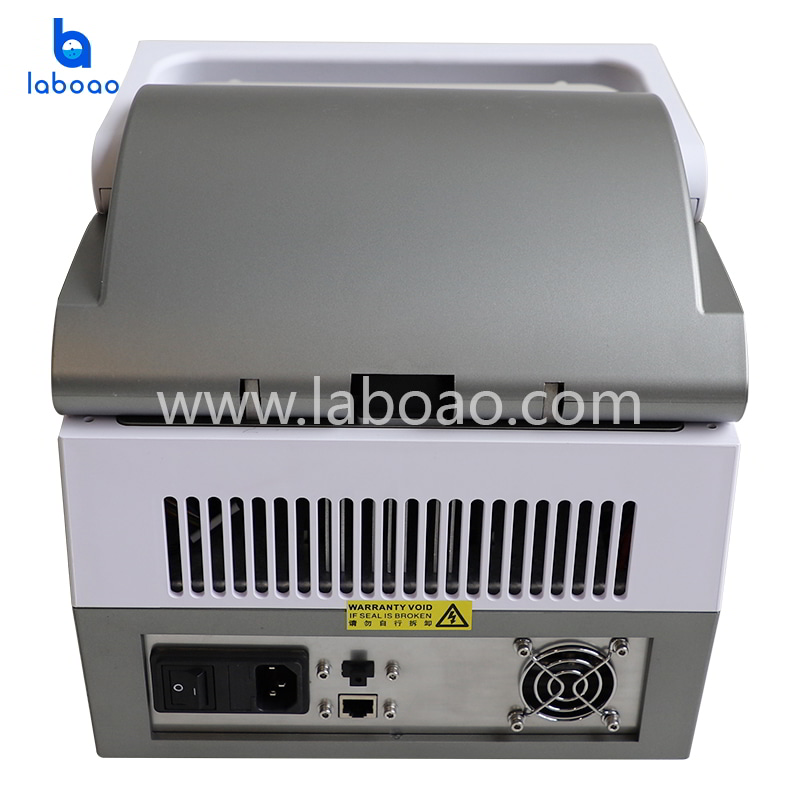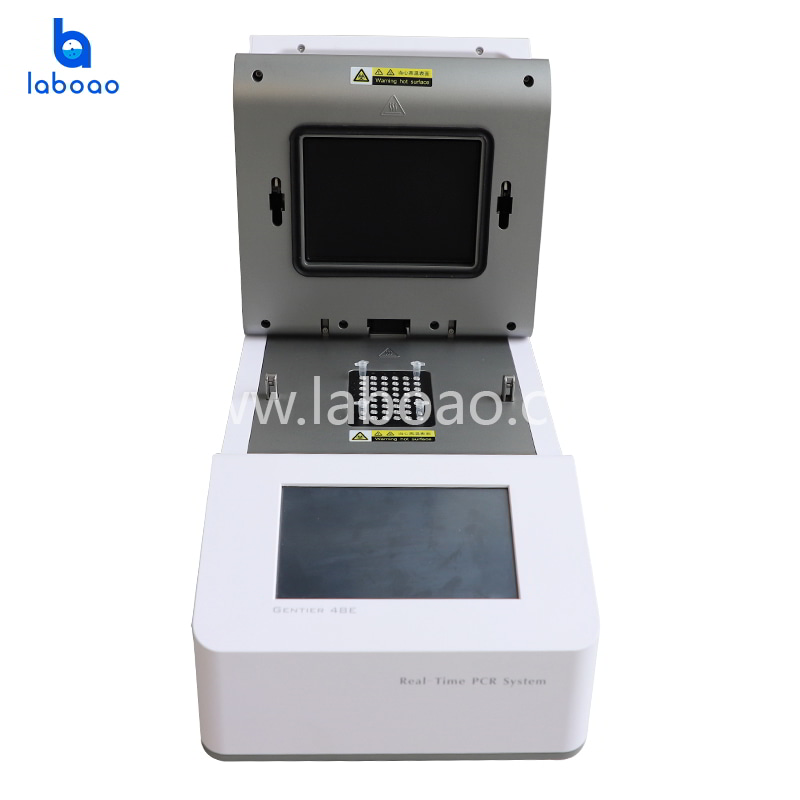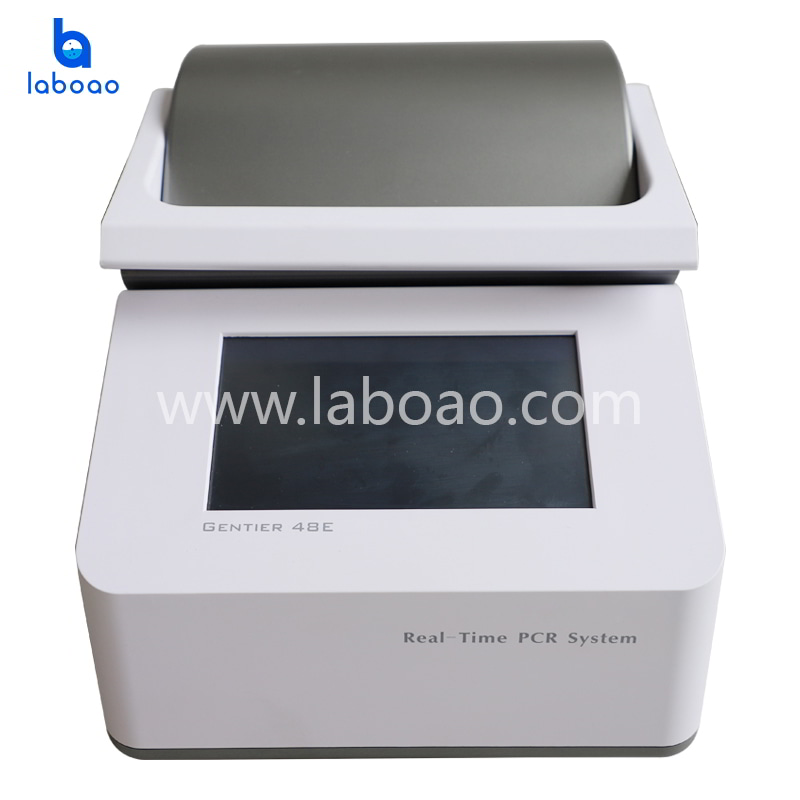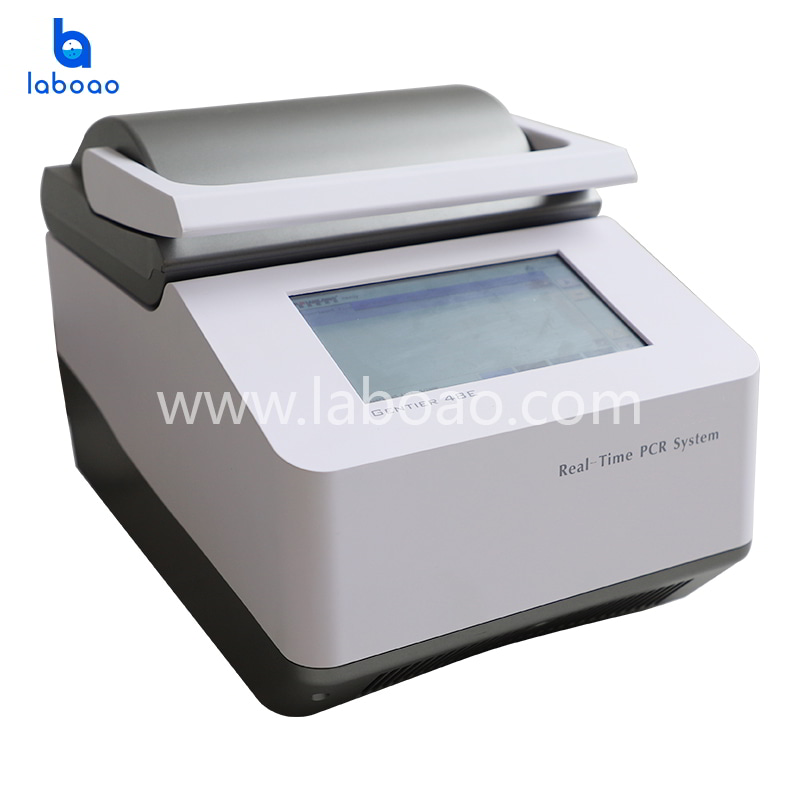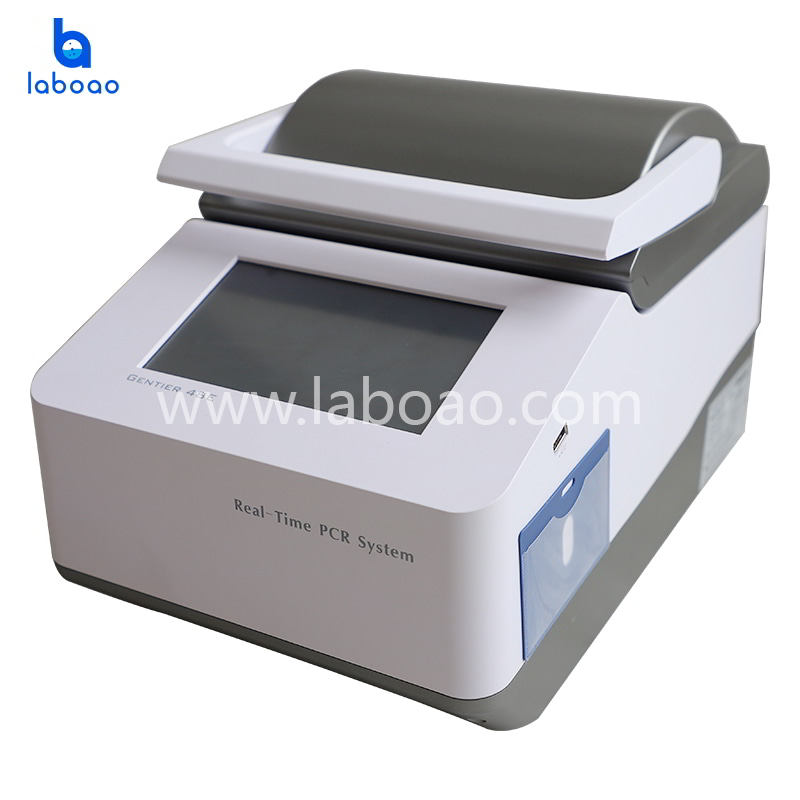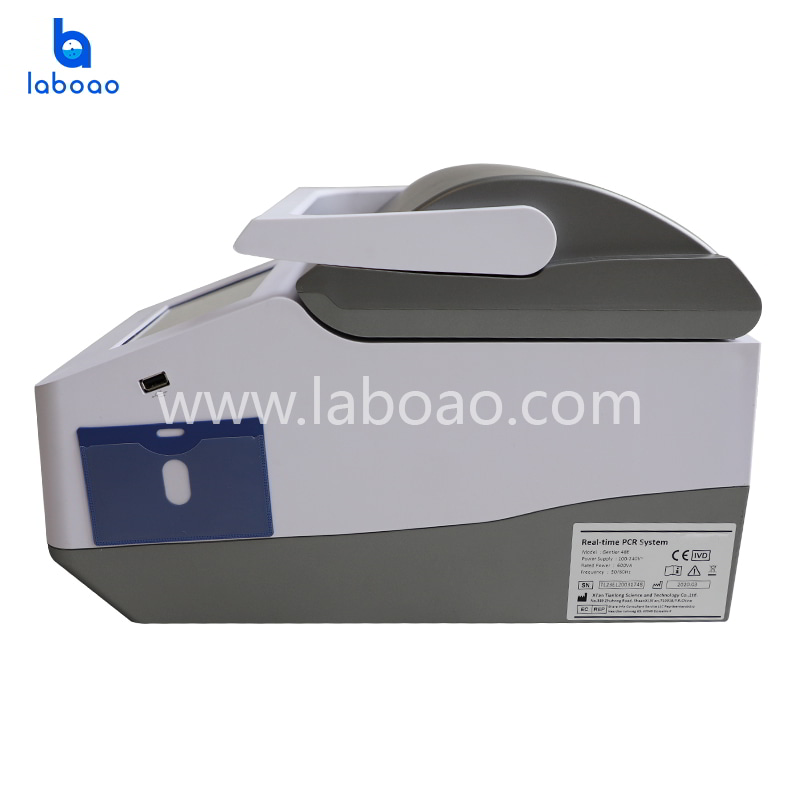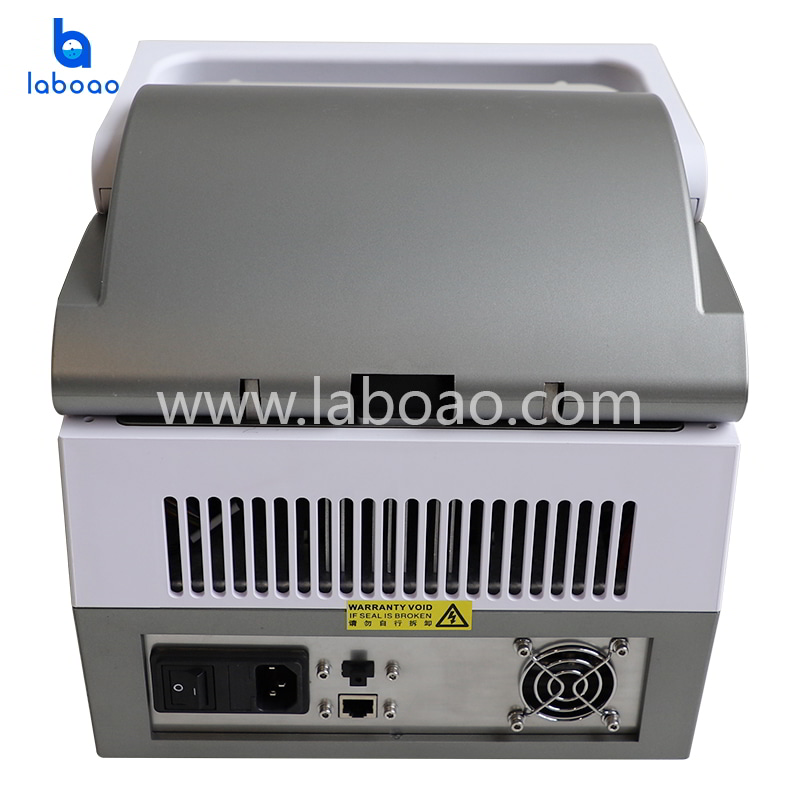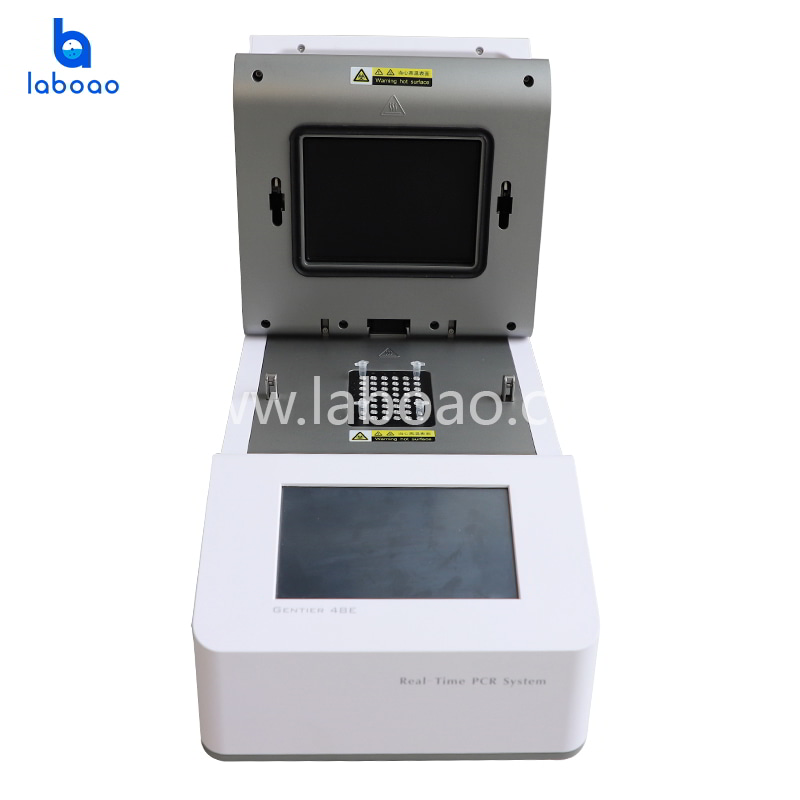 Real-time Quantitative PCR Detector
Gentier 48E real-time quantitative PCR detector is a device for real-time detection of PCR process through fluorescent signals. It is specially used for small and medium-sized laboratories, mobile laboratories, on-site detection and other workers to do fluorescence detection.
Model

Gentier 48E

Brand

LABOAO

Port

Any port in China

Package

Plywood case package
Request Quotation
Chat Now
WhatsApp Chat

WeChat Chat
Download
VIDEO
DESCRIPTION
The Gentier 48E real-time quantitative PCR detection system can be used for universal 48-well 4-color fluorescence detection, and each tube can detect 4 items at the same time, which greatly improves the experimental efficiency and avoids the inconvenience caused by repeated sample detection. Application areas include rapid food safety testing, on-site public health testing, small and medium-sized scientific research laboratories, and POCT.
FEATURES
1. Temperature control: The maximum heating rate is up to 8 ° C / s, and the maximum cooling rate is up to 6.1 ° C / s. It only takes 30min to complete a standard PCR amplification procedure, which can realize your rapid detection; the temperature accuracy is controlled within ± 0.1 ° C To ensure good repeatability and accuracy.
2. Fluorescence scan: It takes only 2s to complete all 48-well 4-color fluorescence scans. For users who need to use the high-resolution melting curve (HRM) function, it can significantly reduce the overall test time and greatly improve work efficiency.
3. Built-in 7-inch full-color touch screen, independent control system and USB data export function, without the need to connect to a computer, the entire experiment can be completed in a single machine operation.
4. Full Chinese system interface and wizard-based parameter setting. After simple training, you can fully grasp the standard use of the instrument and quickly have the ability to independently operate experiments.
5. Standard network interface, through the setting of network parameters, can realize remote operation, experiment monitoring and data transmission in LAN.
6. Multi-use in one machine: In addition to conventional analysis functions such as relative quantification, absolute quantification, HRM, and SNP, it is more compatible with a variety of isothermal amplification technologies for fluorescence analysis and truly realizes one machine for multiple uses.
7. Complex data analysis: In addition to the instrument operation software, it is also equipped with a set of independent data management software to achieve centralized management, statistics, and analysis of users' massive experimental data, reducing errors caused by complex analysis of the original data manually.
8. Universal report function: The built-in universal report function can adjust and customize the experimental report format according to the needs of different users, and establish its own unique experimental report style.
9. Small size, light weight, easy to carry, can be moved to the required place or equipped to a mobile laboratory for on-site testing according to needs.
10. Using a fixed fluorescence detection unit, no need to perform any calibration work after moving, it can be started directly.
SPECIFICATIONS
Detection flux

0.2ml transparent 48-well plate without skirt, octaplex tube, single tube, etc.

Applicable dyes / probes

Channel 1: FAM, SYBR Green I, etc.

Channel 2: VIC, HEX, TET, JOE, etc.

Channel 3: ROX, Texas Red, etc.

Channel 4: Cy5, etc.

Reaction system

5μl~100μl

Power Specifications

AC 220V(±10%),50Hz,600VA

Communication Interface

Ethernet (RJ45), USB

Weight

11 Kg

Dimensions

260*400*260mm(W*L*H)

Temperature Control System




Temperature control technology

Semiconductor refrigeration chip heating and cooling technology

Temperature control range

0.0℃~100.0℃

Temperature accuracy

≤ 0.1℃

Module temperature control accuracy

≤ 0.1℃

Temperature uniformity

±0.1℃

Heating rate

8℃/s

Average heating rate

6.1℃/s

Cooling rate

6.1℃/s

Average cooling rate

4.0℃/s

Temperature gradient

support

Gradient range

35℃~100℃

Gradient span

1℃~40℃

Temperature control program

Supports standard PCR, gradient PCR, landing PCR, long fragment PCR, etc.

Temperature range of hot lid

40℃~110℃

Optical system




Excitation light source

Highlight maintenance-free LED

Fluorescence detection device

Photodiode

Fluorescence scan time

48-hole 4-color detection in 2s

Excitation wavelength

Channel 1: 470nm Channel 2: 523nm Channel 3: 571nm Channel 4: 630nm

Detection wavelength

Channel 1: 525nm Channel 2: 564nm Channel 3: 612nm Channel 4: 670nm

Fluorescence linear

≥0.990

Sample repeatability

Ct value CV% ≤ 0.5%

Sample linear

/r/≥0.999

Software parameters




Display

7-inch full-color touch display for stand-alone operation

Software functions

Supports absolute quantification, relative quantification, isothermal amplification, genotyping, endpoint fluorescence analysis, etc.

Language support

Support Chinese / English bilingual switching

Data storage

Can store ≥1000 experiment setup files / experiment data files

Remote control

Can realize one main control computer to control 10 instruments

Power failure protection

Instantaneous power failure protection, continue to run unfinished experiments after the instrument restarts

Data import and export

Support U disk import and export of experimental data
WHY CHOOSE US
Factory direct sales with competitive price.
Premium quality with CE & ISO certification.
Strong product OEM & ODM customization capability.
Promise production & on-time delivery.
Perfect after-sales service, free product accessories.
15 years of experience in R&D and production of pcr thermal cycler machine.

OUR FACTORY
We have a standard production workshop and a complete production team. They always produce a serious and responsible attitude to produce each product. Our R&D team is made up of multi-aspects professional engineers such as design engineer,technology specialist ,qualified specialist and process control manager, etc. Our qualified specialists strictly realize the process comprehensive supervision based on our quality process control system, which contains products design, research and development, test, production, quality inspection and packaging.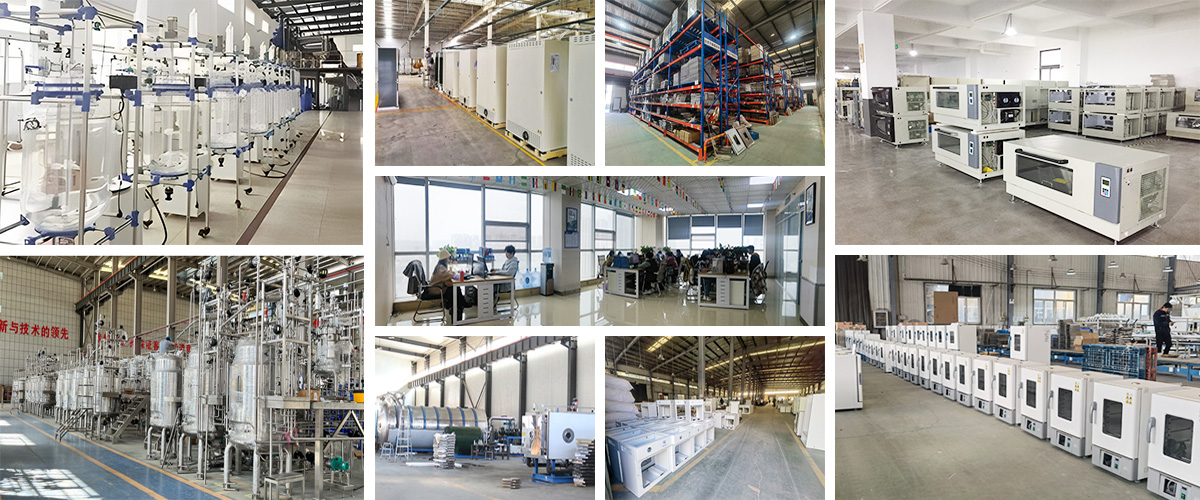 PACKAGING & SHIPPING
Our product packaging has been proven over the long term and we usually have plywood boxes or cartons with trays. We will arrange the appropriate packaging according to the weight and size of the goods. Of course, you can also choose the packaging form.

CUSTOMER CASES
Our laboratory instruments and equipment are used in many scientific laboratories, scientific research institutions, universities, hospitals, centers for disease control and other institutions, and are combined with many well-known biopharmaceuticals, new energy, electronics companies, food processing, environmental protection, etc. Enterprise cooperation, our stable and reliable products are exported to more than 120 countries around the world, and have been highly recognized by them, believe LABOAO, we grow together!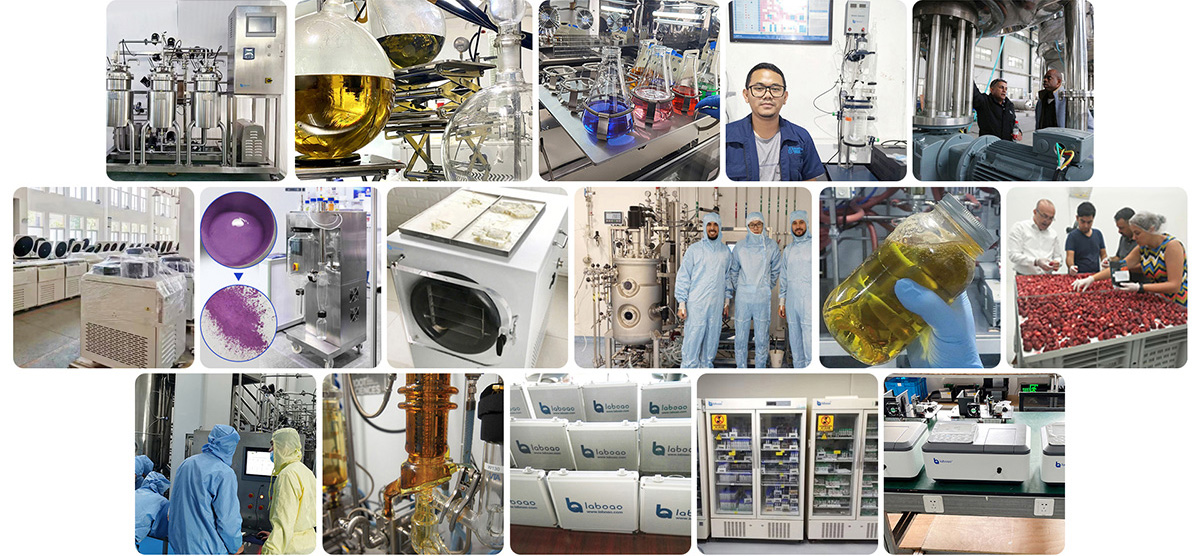 AFTER-SALE WARRANTY

Authenticity Guaranteed
We assure you purchase our products are 100% certified products.

24*7Hours Service
Provide 7*24 hours service telephone & support email to help you solve problems quickly.

Technical Support
Provide equipment installation, adjustment, operation training, etc.

1 Year Warranty
Free maintenance and accessories within warranty period(not caused by human factors).