
HOME

>
PRODUCTS
>
Bioreactor Fermenter
>
Micro Fermenter Bioreactor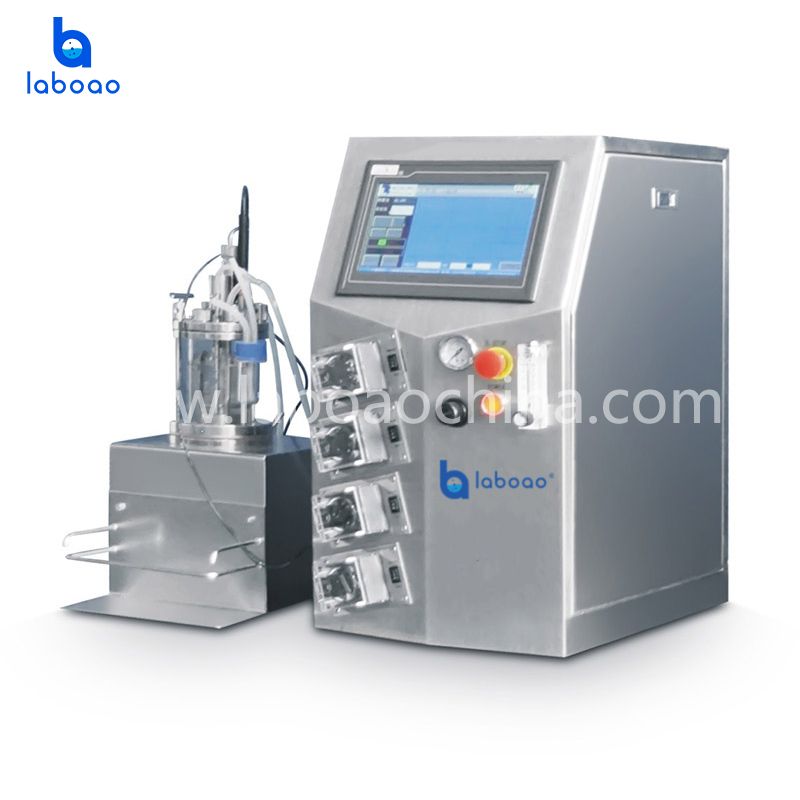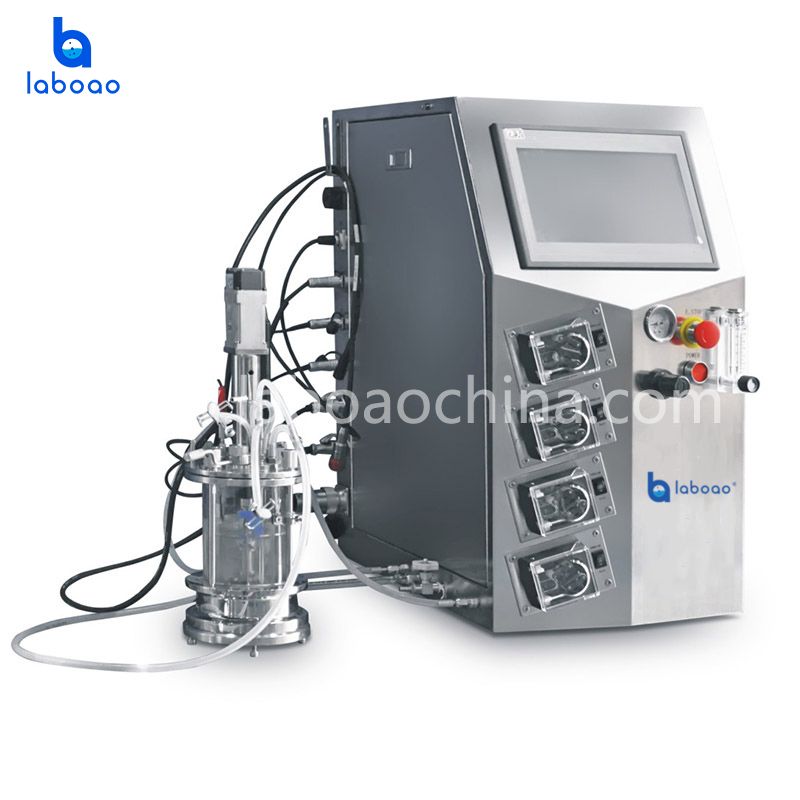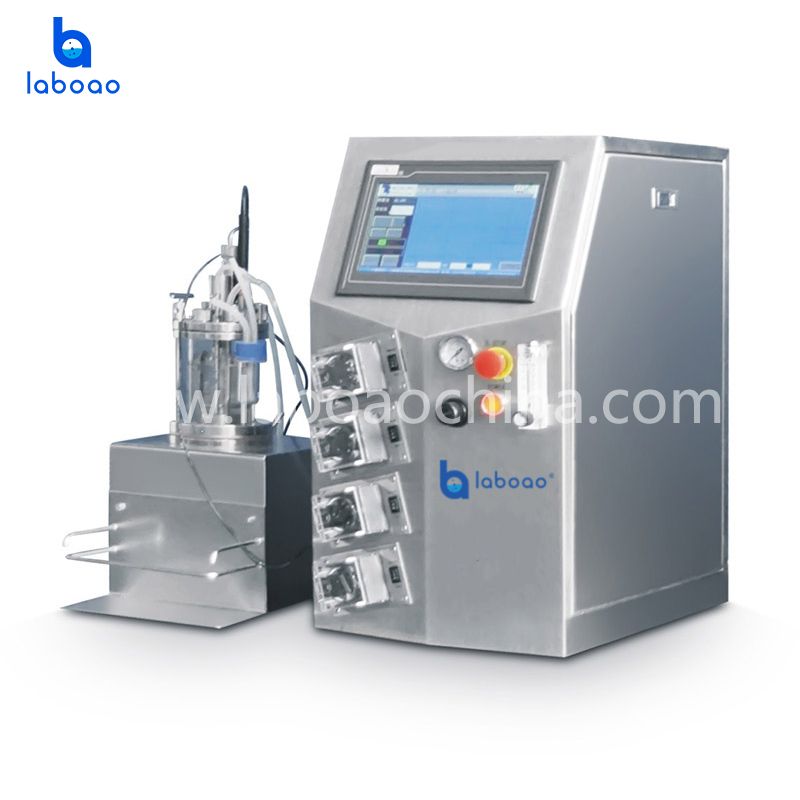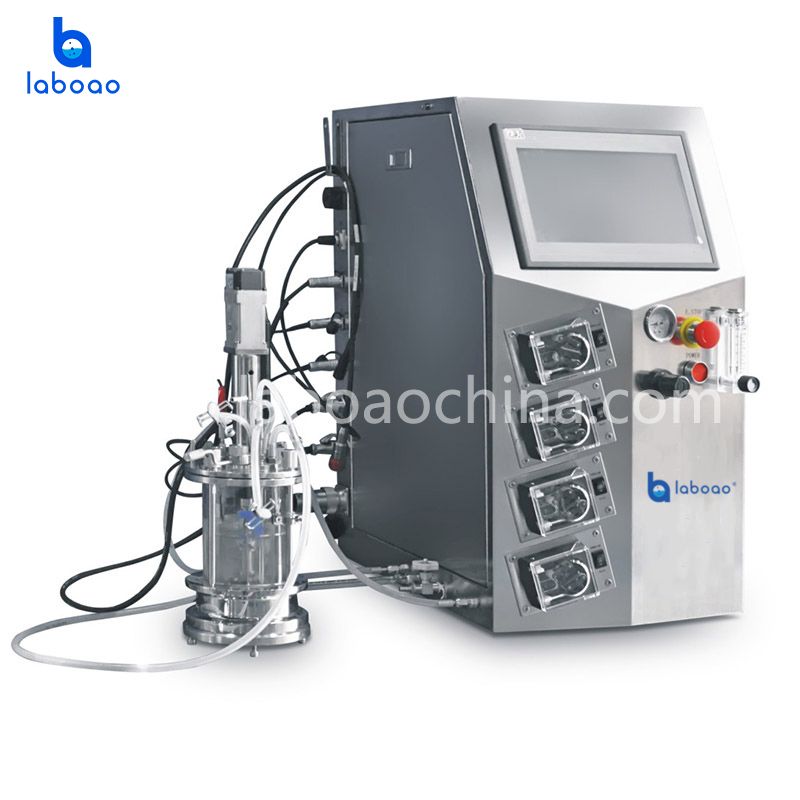 0.1L-1L Mini Bioreactor
0.1L to 1L mini bioreactor is suitable for initial strain screening, greatly saving time and material costs. Tanks with working volumes of 0.1L,0.3L,0.5L,0.6L,0.7L and 1L are available for selection, culture tanks are interchangeable.
Model

LBR-GC/GJ Seires

Brand

LABOAO

Port

Any port in China

Package

Plywood case package
Request Quotation
Chat Now
WhatsApp Chat

WeChat Chat
Download
VIDEO
DESCRIPTION
The mini bioreactor saves more than 10 times in time compared with the general culture method, and is the best tool for large-scale strain/cell strain screening and optimization of culture conditions.
Application areas:
• Discover secondary metabolites or new enzyme activities in heterogeneous mixed culture products;
• High-throughput screening research, mutant strain distribution research and construction of E. coli library or yeast library;
• Metabolic flux research and high-throughput screening of highly active mutant strains;
• Comparative studies, such as: isolation and screening of clinical strains;
• Optimization of growth medium for cell lines or high-yield strains;
FEATURES
1. Stirring system
Mechanical sealing system at the top of the fermenter; high-powered stirring oar, antifoam oar; AC electrical machine: infinite speed variation; rpm in the fermenter: 70~1200rpm±1%,The height of the stirring oar can be adjusted, too.
2. Temperature detection and control
Heat by thermostatic water tank and circulate by circulating pump(Grundfos, Denmark), autocontrol (cooling water+5℃)~65℃±0.1℃,temperature probe(US)
3. pH detection and control
2.00-12.00±0.05pH, autocontrol by adding acid and base, pH sensor (Mettler, Switzerland) and shielding lead (Mettler, Switzerland). fermenter is autocontrolled with peristaltic pump
4. DO detection and control
0-150±3% displaying precision 0.1%, sensor (Mettler, Switzerland) and shielding lead(Mettler, Switzerland)
5. Feed control
fermenter uses peristaltic pump (Longer) to add meterials
6. Antifoam control
Tested by sencor and added antifoamer by peristaltic pump
7. Intake control (air)
manual control rotameter
8. Pressure detection and control
Pressure Control: Pressure meter and digital display and digital remote control, pressure control
SPECIFICATIONS
Model

LBR-0.1GC

LBR-0.2GC

LBR-0.3GC/GJ

LBR-0.5GC/GJ

LBR-0.6GC/GJ

LBR-0.7GC/0.7GJ

LBR-1GC/1GJ

Volume

0.1L

0.2L

0.3L

0.5L

0.6L

0.7L

1L

working volume

65-80% of total volume, 70% optimum

Vessel Material

glass body and stainless steel lid and bottom

The high ratio

2:1

Mixing method

Magnetic drive

Magnetic drive or Mechanical agitation drive

Sterilization method

Off-site sterilization or In-situ sterilization

Control system

Siemens PLC, industrial LCD touch computer control, parameters can be set to store, can be remotely connected to the computer through the USB interface, the data
OPTIONAL
1. Weighing with replenishing balance
2. Tank weighing
3. Air flow automatic control
4. Tank pressure detection
5. Bypass pure oxygen
6. Redox potential online detection
7. Methyl (ethyl) alcohol content online detection and control
8. Tail gas O2, CO2 content online detection
WHY CHOOSE US
Factory direct sales with competitive price.
Premium quality with CE & ISO certification.
Strong product OEM & ODM customization capability.
Promise production & on-time delivery.
Perfect after-sales service, free product accessories.
15 years of experience in R&D and production of micro fermenter bioreactor machine.

OUR FACTORY
We have a standard production workshop and a complete production team. They always produce a serious and responsible attitude to produce each product. Our R&D team is made up of multi-aspects professional engineers such as design engineer,technology specialist ,qualified specialist and process control manager, etc. Our qualified specialists strictly realize the process comprehensive supervision based on our quality process control system, which contains products design, research and development, test, production, quality inspection and packaging.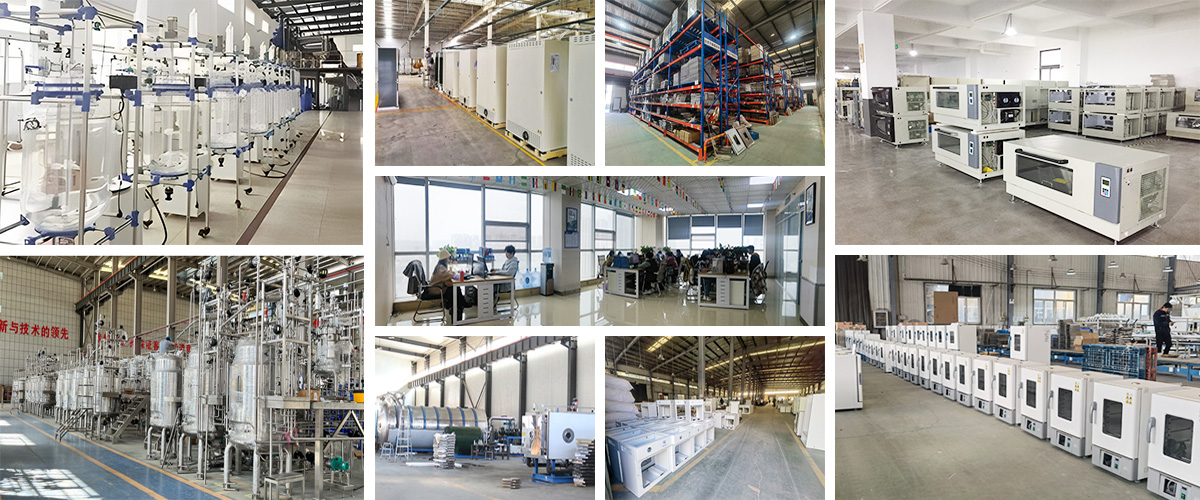 CUSTOMER CASES
Our laboratory instruments and equipment are used in many scientific laboratories, scientific research institutions, universities, hospitals, centers for disease control and other institutions, and are combined with many well-known biopharmaceuticals, new energy, electronics companies, food processing, environmental protection, etc. Enterprise cooperation, our stable and reliable products are exported to more than 120 countries around the world, and have been highly recognized by them, believe LABOAO, we grow together!