
HOME

>
PRODUCTS
>
Laboratory Equipment
>
Heater Chiller Circulator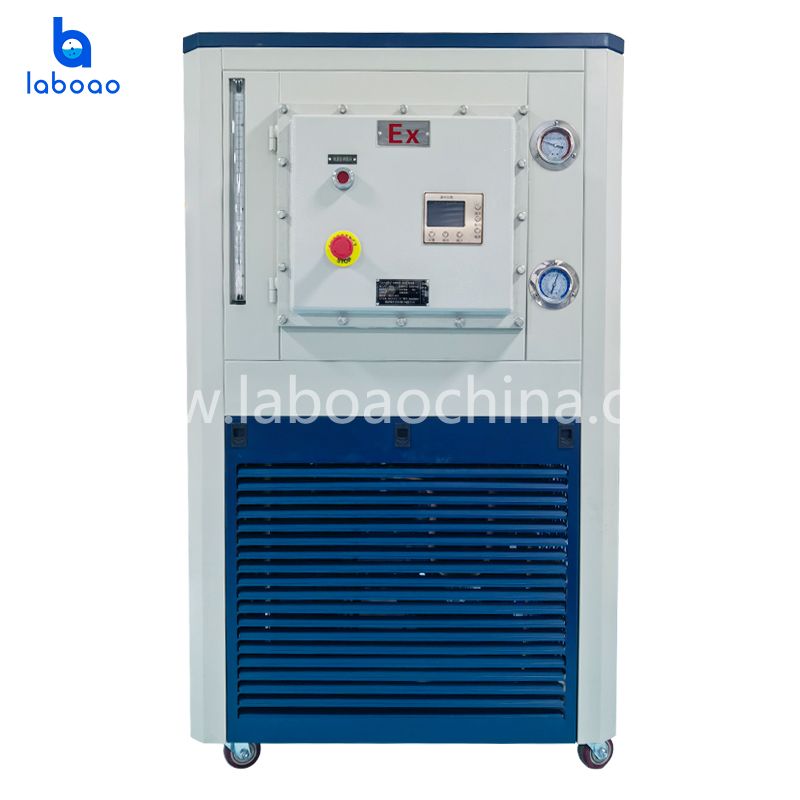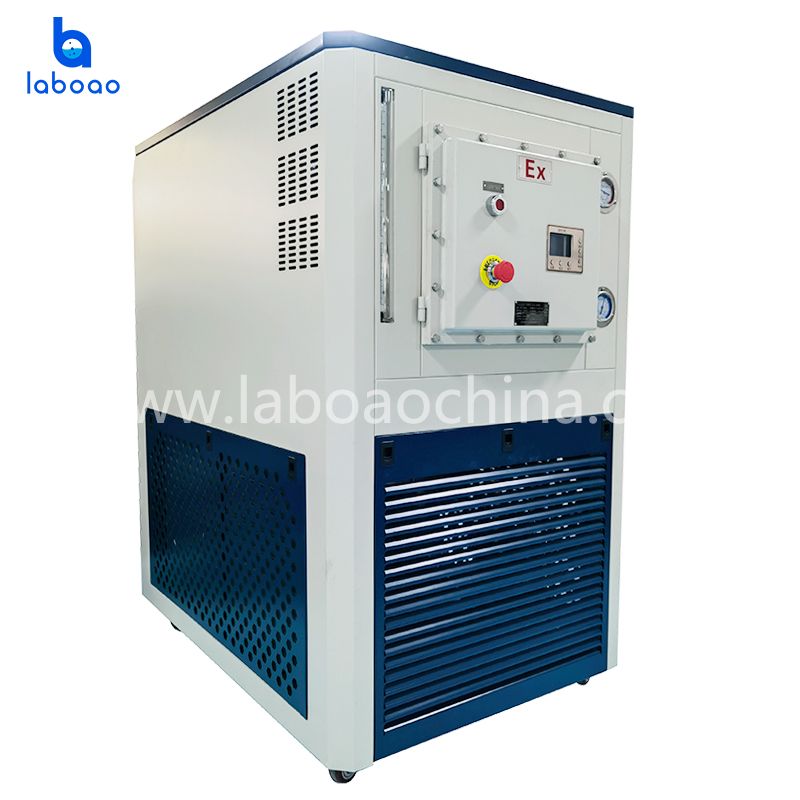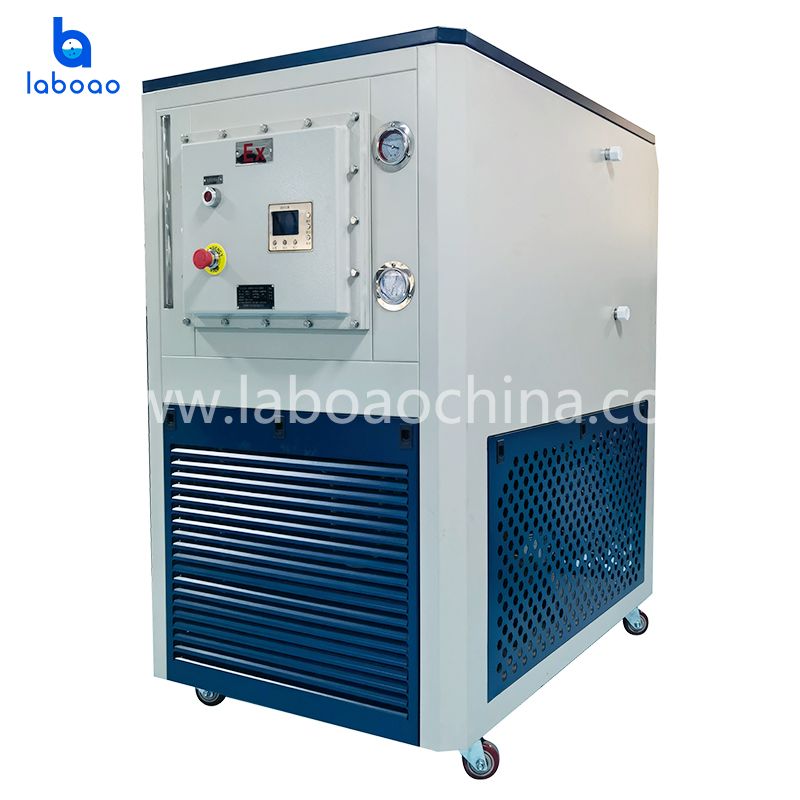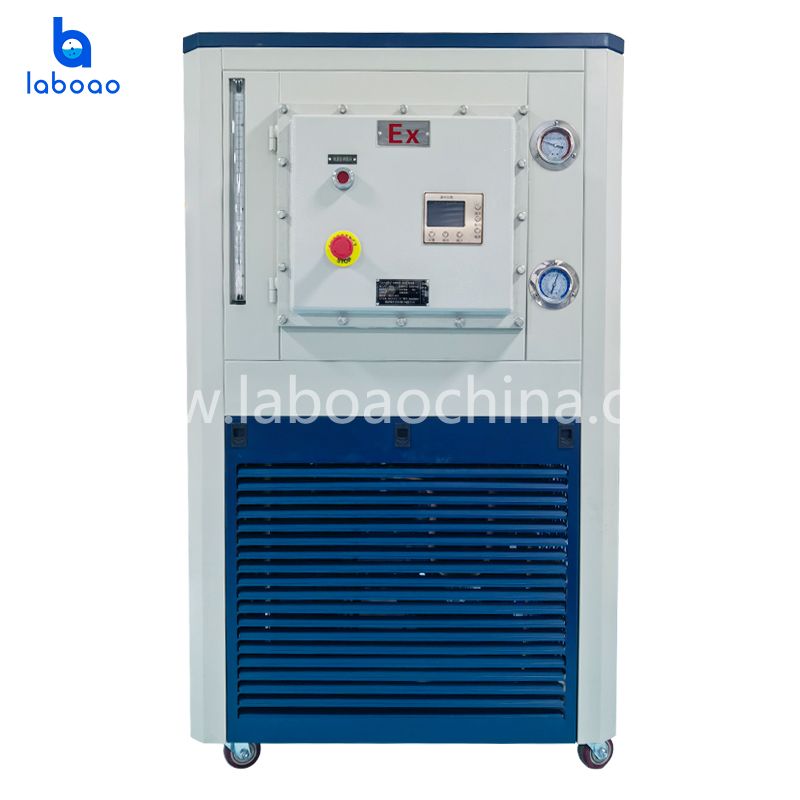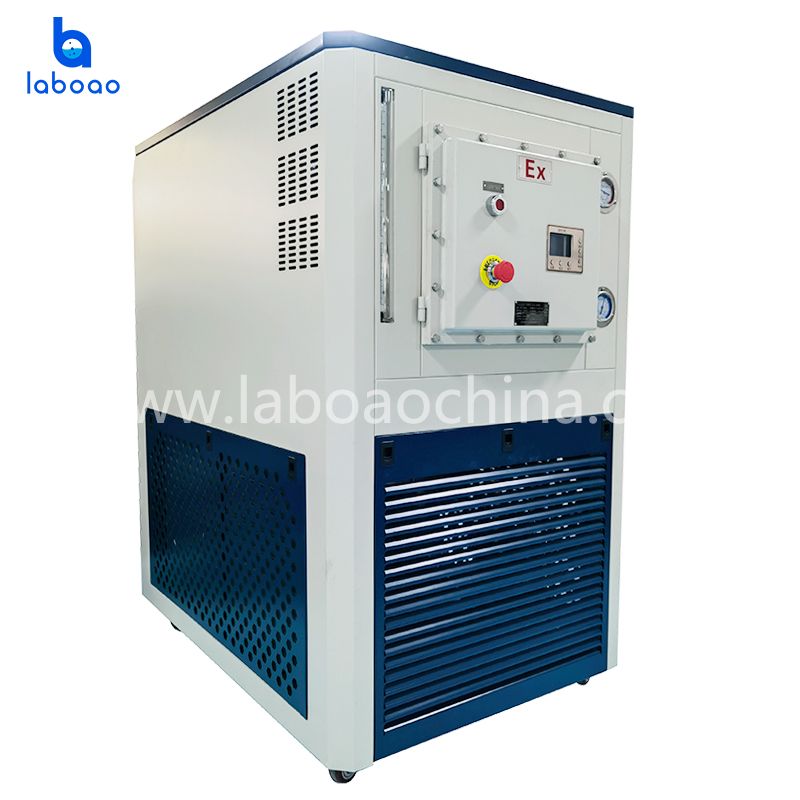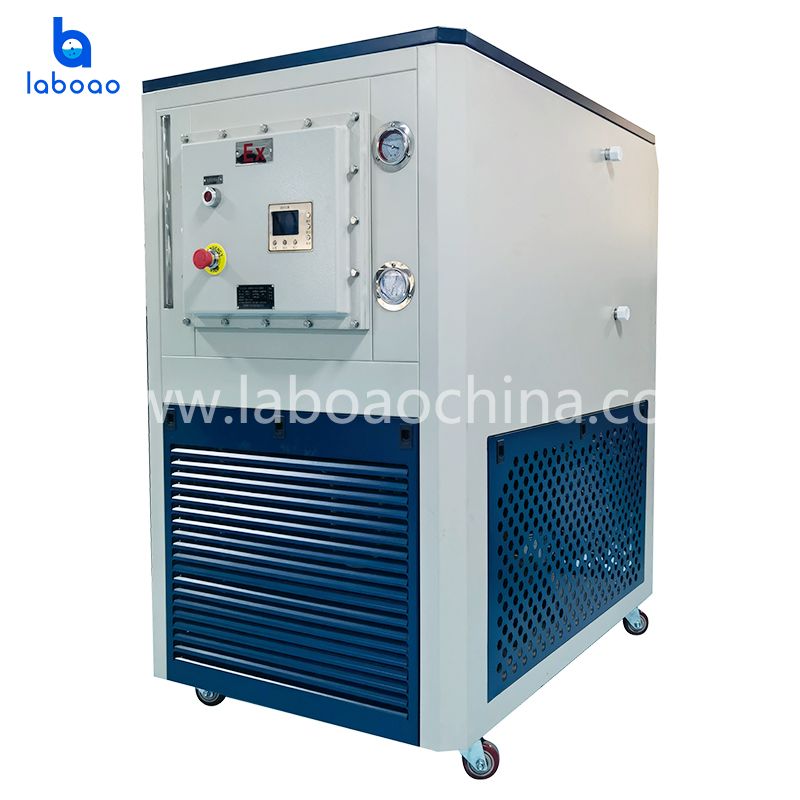 200L Heating And Cooling Circulating Baths With Explosion Proof
The explosion-proof high and low temperature circulator has both the cooling function and the heating function. It is composed of refrigeration unit, heating unit, circulation system and control system. This product is specifically divided into capacity and temperature. Generally, the commonly used temperature is -20℃~200℃, -40℃~200℃, and various high and low temperature ranges can be customized according to customer needs.
Model

LGD-200EX

Brand

LABOAO

Port

Any port in China

Package

Plywood case package
Request Quotation
Chat Now
WhatsApp Chat

WeChat Chat
Download
VIDEO
DESCRIPTION
The refrigeration part is mechanically refrigerated by a fully enclosed compressor, composed of plate heat exchangers, expansion valves, and pressure protectors to meet the cooling requirements; the heating part is the use of electric heating tubes to heat the circulating fluid. And through the built-in circulating pump, the external circulating pipeline transports the refrigerant or the heat medium to the interlayer of the supporting equipment, and indirectly cools and heats the materials in the reactor.
During external circulation, connect the upper outlet pipeline of the product to the lower inlet pipeline of the kettle body, and the circulating fluid will return from the upper circulation port through the pipeline to the lower return port of the product to form a complete circulation space.
The heating and cooling of the explosion-proof high and low temperature circulator can be quickly switched. The medium used (high and low temperature silicone oil) is the same medium, and there is no need to change the medium after connection.
The entire liquid cycle of the high and low temperature cycle device is airtight, with an expansion vessel. The expansion vessel and the liquid cycle are insulated, and do not participate in the liquid cycle, but are only mechanically connected. No matter whether the temperature of the liquid cycle is high or low, the expansion vessel The medium in the medium is below 60°C. It can be achieved that there is no absorption of water vapor at low temperatures, and no oil mist is produced at high temperatures.
FEATURES
1. The temperature control accuracy is generally ±1°C, and an external sensor can be connected (the temperature difference accuracy of installing an external sensor is generally ±0.5°C).
2. It has a PLC computer module, which can be connected to a computer, can realize remote control, can realize multi-point continuous temperature control, segmented temperature control, constant temperature, and one computer can control multiple high and low temperature devices. (It is more convenient to use, and work efficiency is improved to a greater extent)
3. Equipped with USB interface, with data download function. (Data download function enables customers to download and store data related to materials that have been tested or reacted, and provide reference data for testing)
4. Maximum temperature limit to prevent the equipment from getting out of control (if the maximum temperature is exceeded, the equipment will automatically power off to prevent damage to the equipment due to excessive temperature)
5. Power supply protection (①the power supply is missing item ②the live wire is wrong item ③the voltage is too high or too low (display error code E-01)
6. Compressor overheating protection (the compressor will stop working when the compressor's withstand limit is reached, and the error code E-O2 will be displayed).
7. The water cooling has water flow and low water pressure protection (error code E-03 is displayed).
8. Sensor protection (display error code E-04).
9. All compressors are imported compressors (France, Denmark).
Note:
(1) The high and low temperature circulation device is connected to the oil pipe of the reactor, which should not exceed 4 meters (the return and return oil pipes are 2 meters each), and the connecting oil pipe exceeds 4 meters to break the glass of the reactor body.
(2) The temperature rise and fall rate of the high and low temperature cycle device is affected by the surrounding environment. (Generally, the maximum temperature range of the environment is 30℃)
(3) In areas with relatively humid environments in the south (humidity>50%), explosion-proof type should be adopted.
(4) Both the high and low temperature circulation device and the oil circuit connection of the reactor adopt "low inlet and high outlet".
SPECIFICATIONS
Model

LGD-200/40EX

LGD-200/80EX

Matched reactor

200L

200L

Tank Volume(L)

50

50

Heating volume(L)

30

30

Heating tank size(mm)

¢350*350

¢350*350

Oil tank size(mm)

400*400*400

400*400*400

Working temperature range(℃)

-40℃ to +200℃

-80℃ to 200℃

Ambient temperature(℃)

≤25

≤25

Lowest temperature (No load)

-40℃

-82℃

Power

380V±10% 50HZ

380V±10% 50HZ

Heating power(W)

18000

24000

Temperature accuracy(℃)

±0.1

±0.1

Sensor

PT100

PT100

Medium quality degree

500C.S.T

500C.S.T

Circulating pump power(w)

750

750

Lift head(m)

22

22

Flow(L/min)

80

80

The compressor adopts explosion-proof treatment (explosion-proof control box, explosion-proof circulating pump, explosion-proof fan, explosion-proof tube) explosion-proof grade ExdIIBT4
WHY CHOOSE US
Factory direct sales with competitive price.
Premium quality with CE & ISO certification.
Strong product OEM & ODM customization capability.
Promise production & on-time delivery.
Perfect after-sales service, free product accessories.
15 years of experience in R&D and production of heater chiller circulator machine.

OUR FACTORY
We have a standard production workshop and a complete production team. They always produce a serious and responsible attitude to produce each product. Our R&D team is made up of multi-aspects professional engineers such as design engineer,technology specialist ,qualified specialist and process control manager, etc. Our qualified specialists strictly realize the process comprehensive supervision based on our quality process control system, which contains products design, research and development, test, production, quality inspection and packaging.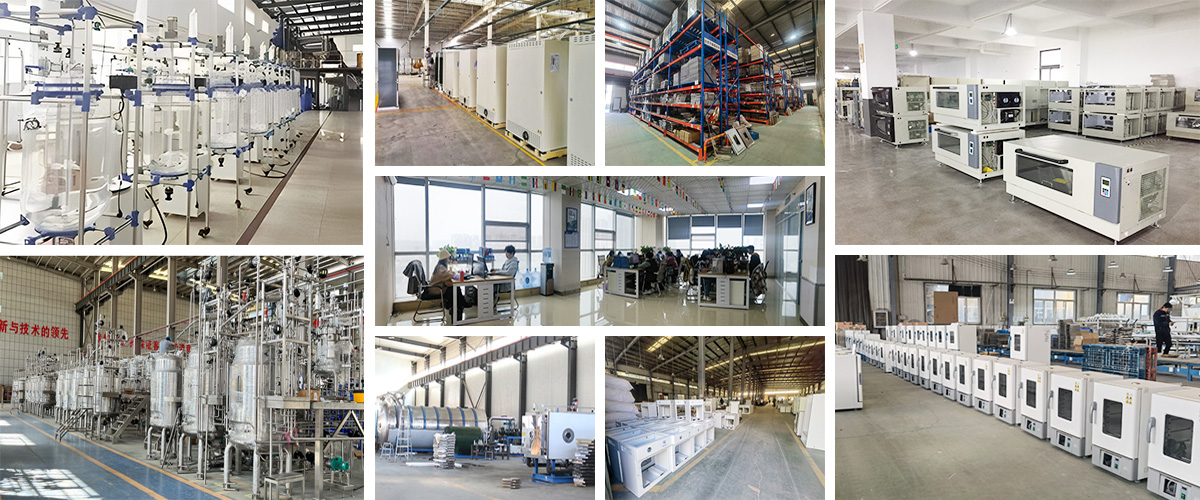 PACKAGING & SHIPPING
Our product packaging has been proven over the long term and we usually have plywood boxes or cartons with trays. We will arrange the appropriate packaging according to the weight and size of the goods. Of course, you can also choose the packaging form.

CUSTOMER CASES
Our laboratory instruments and equipment are used in many scientific laboratories, scientific research institutions, universities, hospitals, centers for disease control and other institutions, and are combined with many well-known biopharmaceuticals, new energy, electronics companies, food processing, environmental protection, etc. Enterprise cooperation, our stable and reliable products are exported to more than 120 countries around the world, and have been highly recognized by them, believe LABOAO, we grow together!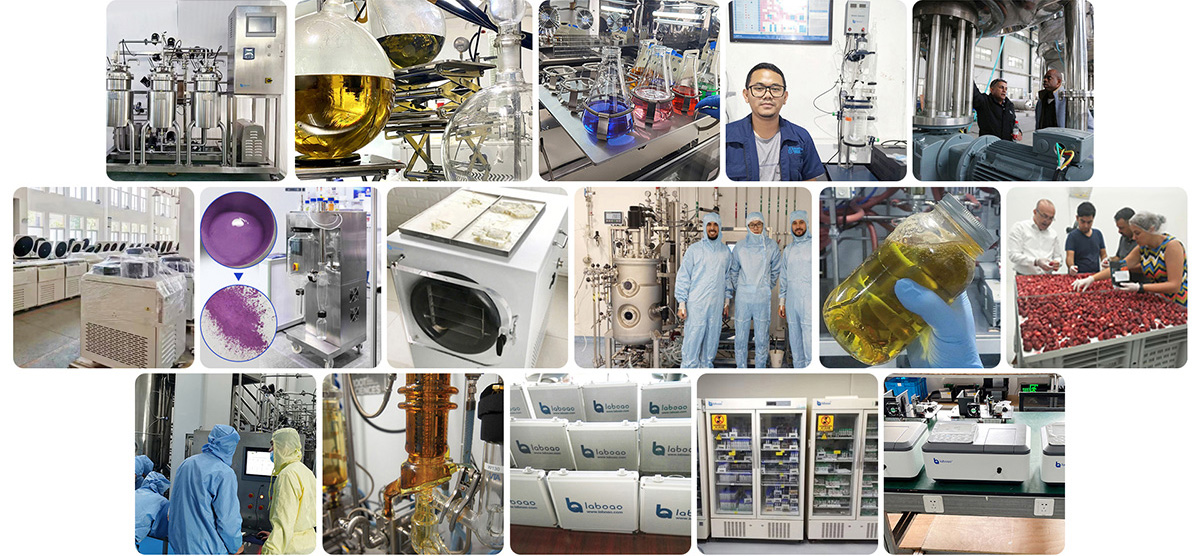 AFTER-SALE WARRANTY

Authenticity Guaranteed
We assure you purchase our products are 100% certified products.

24*7Hours Service
Provide 7*24 hours service telephone & support email to help you solve problems quickly.

Technical Support
Provide equipment installation, adjustment, operation training, etc.

1 Year Warranty
Free maintenance and accessories within warranty period(not caused by human factors).