
HOME

>
PRODUCTS
>
Bioreactor Fermenter
>
Glass Bioreactor Fermenter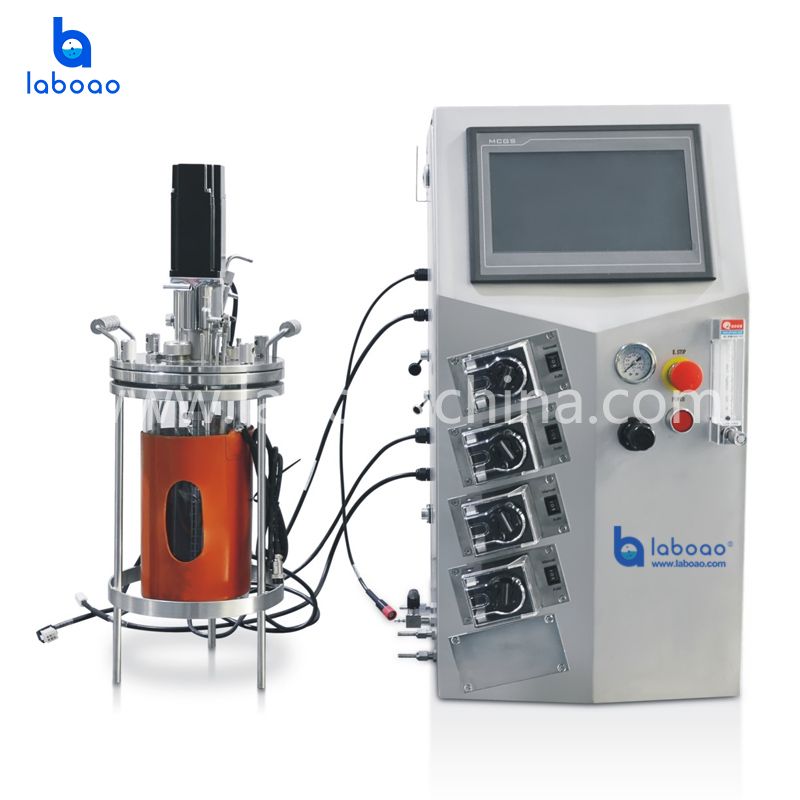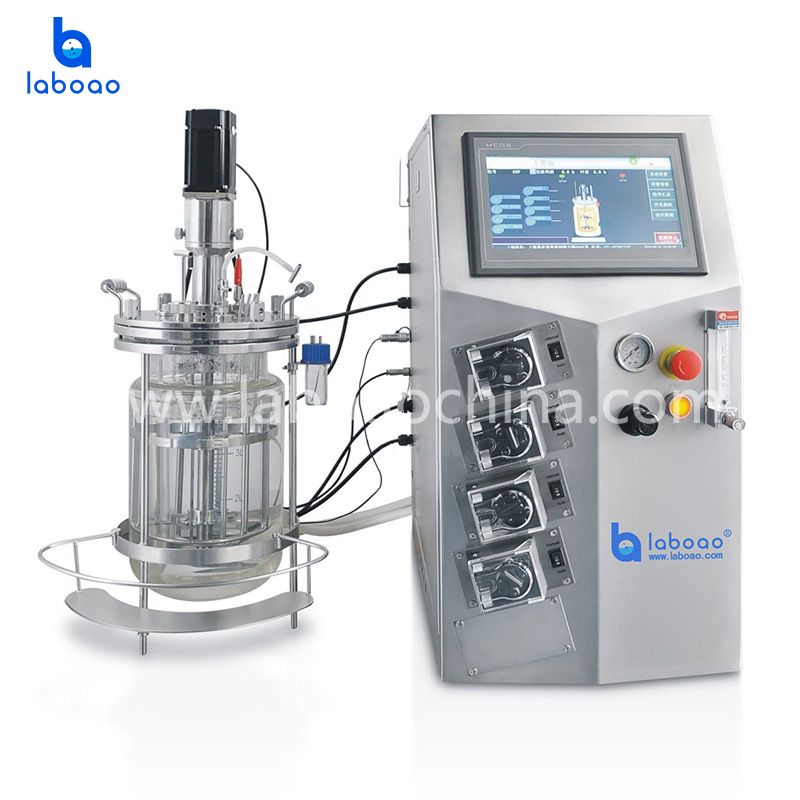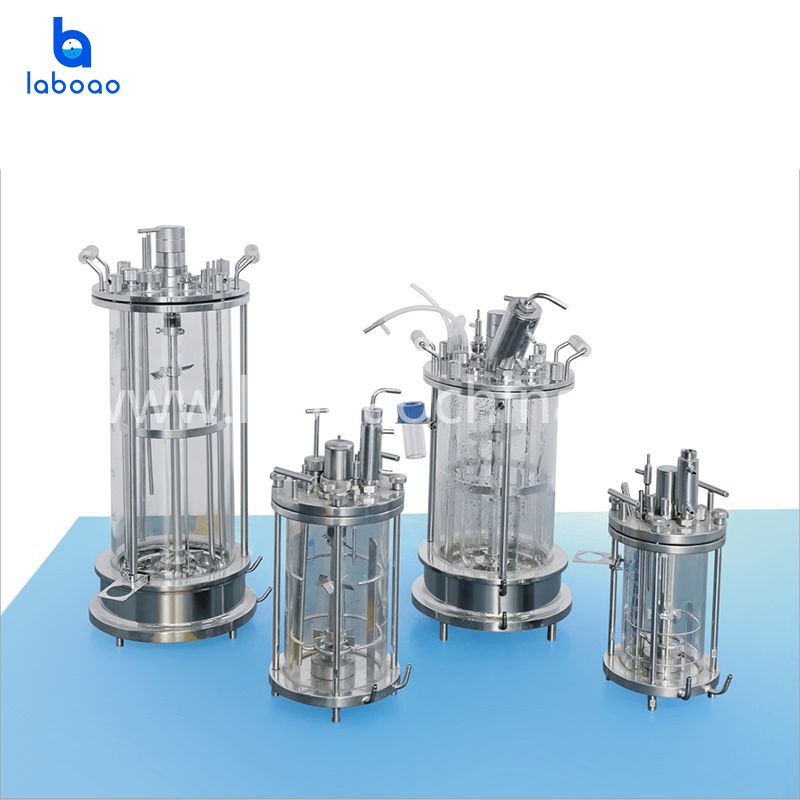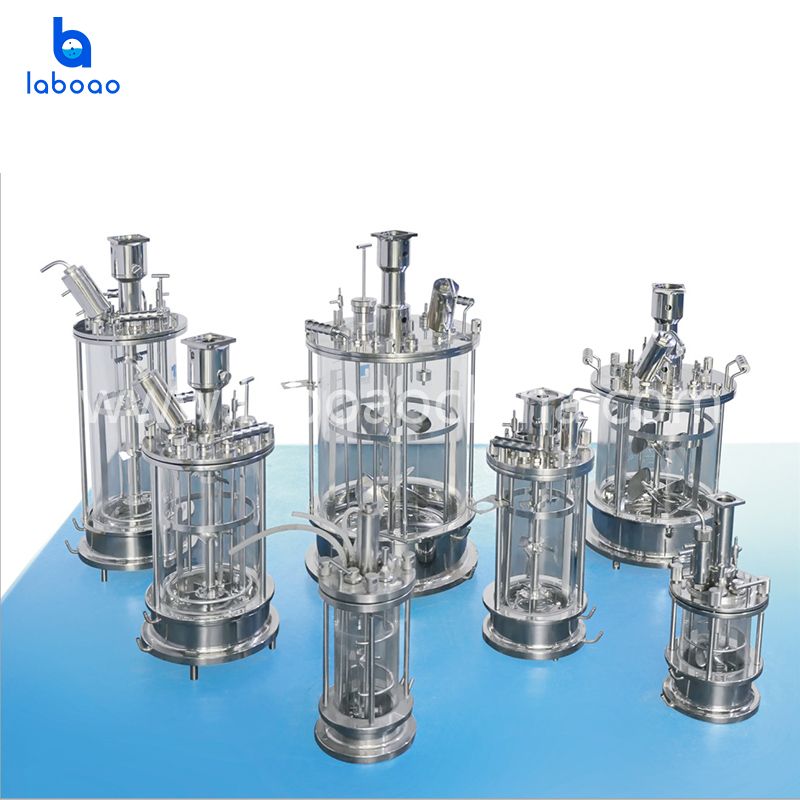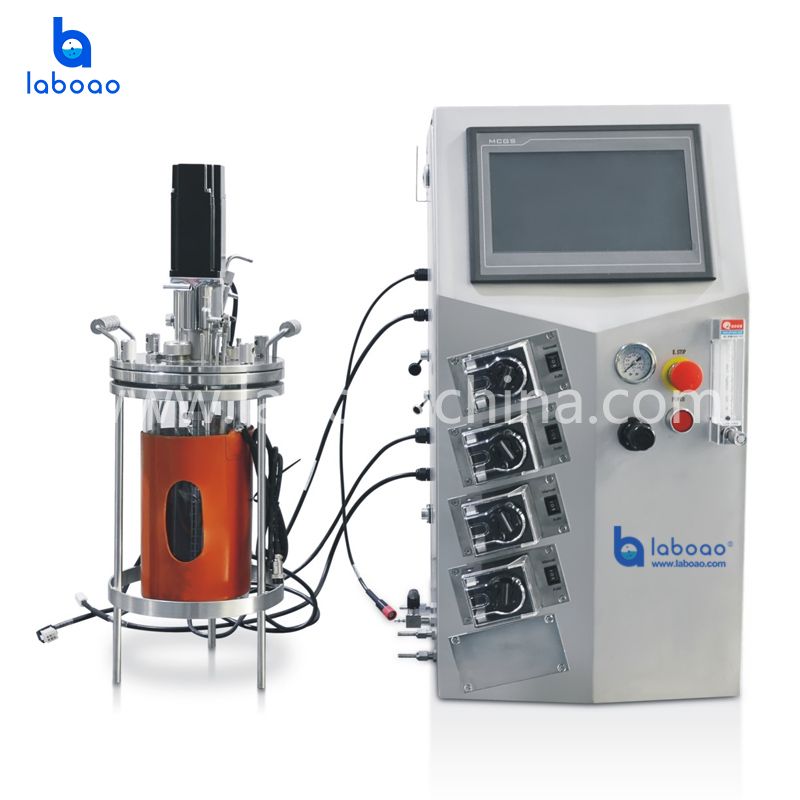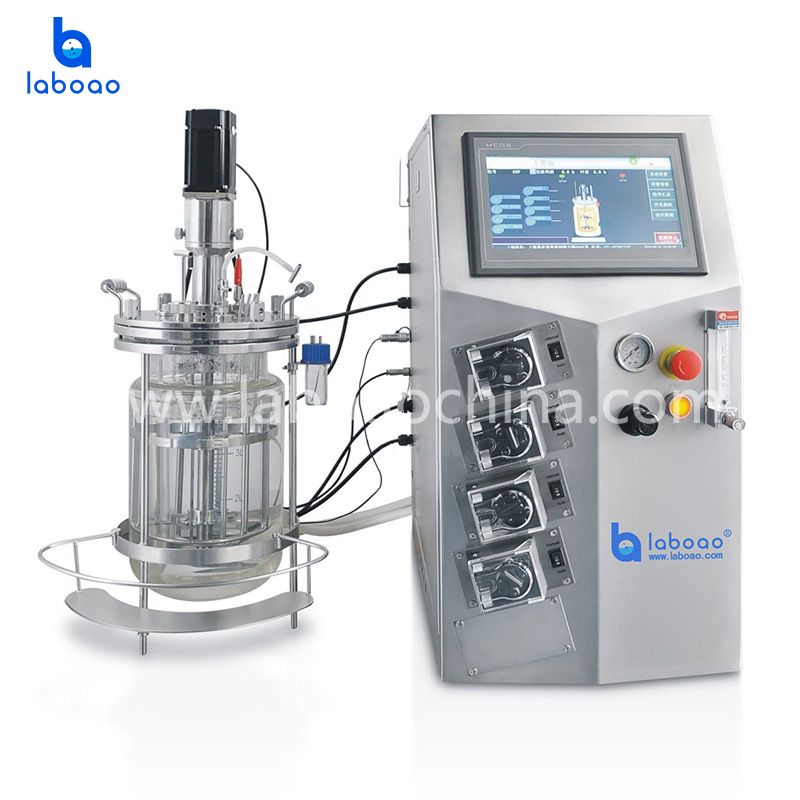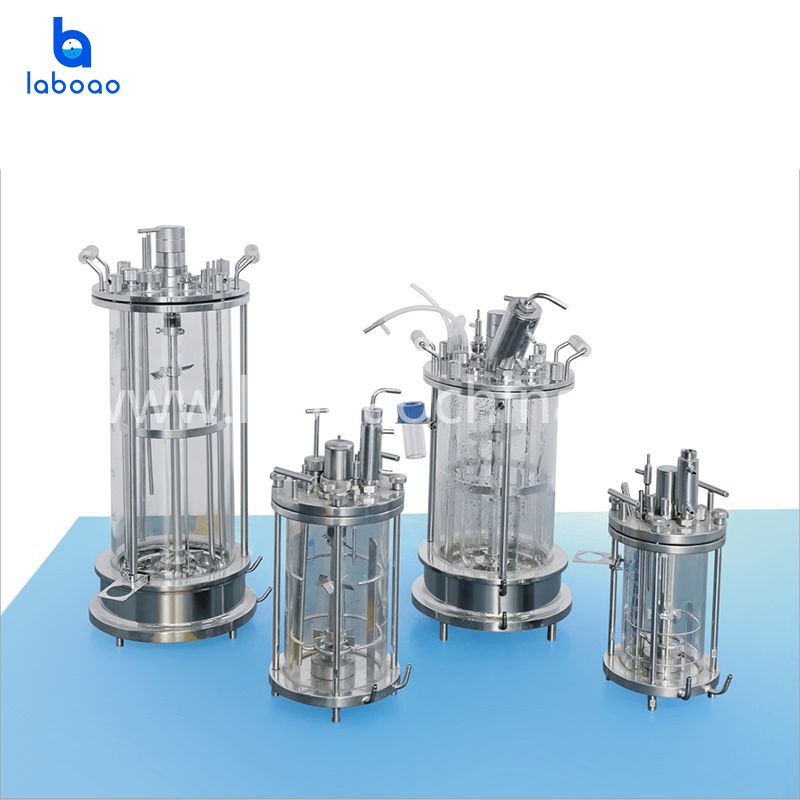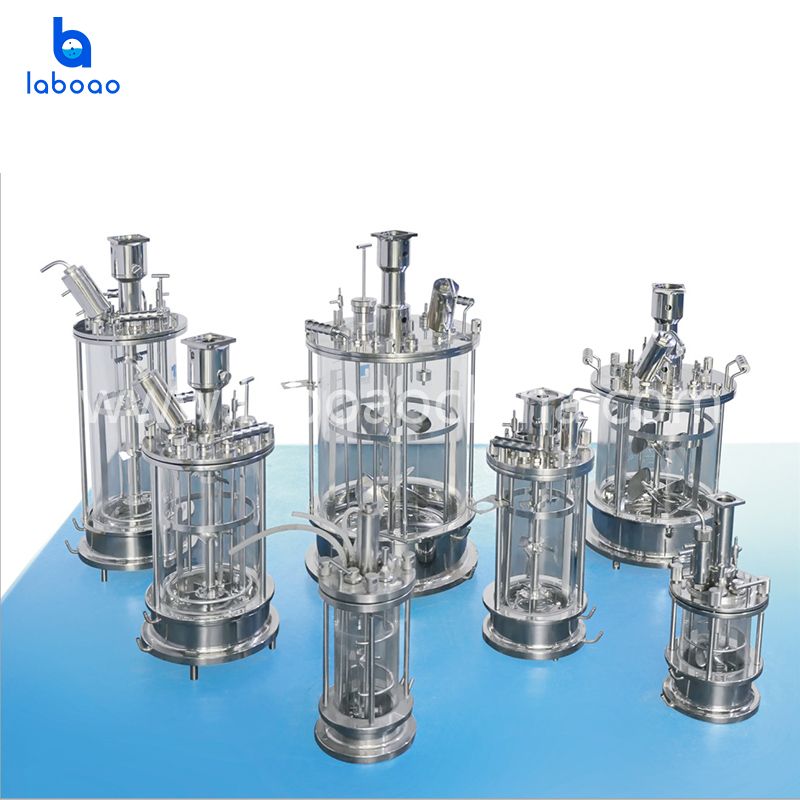 All-glass Tank Off-site Sterilization Fermenter
The all-glass tank off-site sterilization fermenter is an all-glass tank body, with good overall structure, safe and reliable, easy to use, easy to learn and easy to use. Tanks with working volumes of 2L, 3L, 5L, 7L and 10L are available for selection, culture tanks are interchangeable.
Model

LBR-XGJG/XGJGG Series

Brand

LABOAO

Port

Any port in China

Package

Plywood case package
Request Quotation
Chat Now
WhatsApp Chat

WeChat Chat
Download
VIDEO
DESCRIPTION
LBR-XGJG/XGJGG is a set of laboratory all-glass fermentation equipment, sterilized off-site, oval glass tank bottom, with water bath jacket, mechanical stirring, convenient operation, powerful function, can meet various purposes of fermentation, such as batch, Batch feeding, single-arm tank is temperature controlled by heating blanket, and its volume is 2L, 3L, 5L, 7L, 10L, etc. The sterilizer is off-site for sterilization, simple operation, and the most cost-effective bioreactor The temperature control and its accuracy can reach 0.05℃. The color touch screen displays all the measured values and control parameters, which greatly facilitates the user's operation. Four peristaltic pumps are installed on the front of the control box to add acid, alkali, defoamer and culture medium to the fermenter. Various parameters in fermentation such as pH, DO, temperature and speed can be monitored by the controller, and all data and control parameters can be transmitted to the controller or computer.
Application areas:
• Discover secondary metabolites or new enzyme activities in heterogeneous mixed culture products;
• High-throughput screening research, mutant strain distribution research and construction of E. coli library or yeast library;
• Metabolic flux research and high-throughput screening of highly active mutant strains;
• Comparative studies, such as: isolation and screening of clinical strains;
• Optimization of growth medium for cell lines or high-yield strains;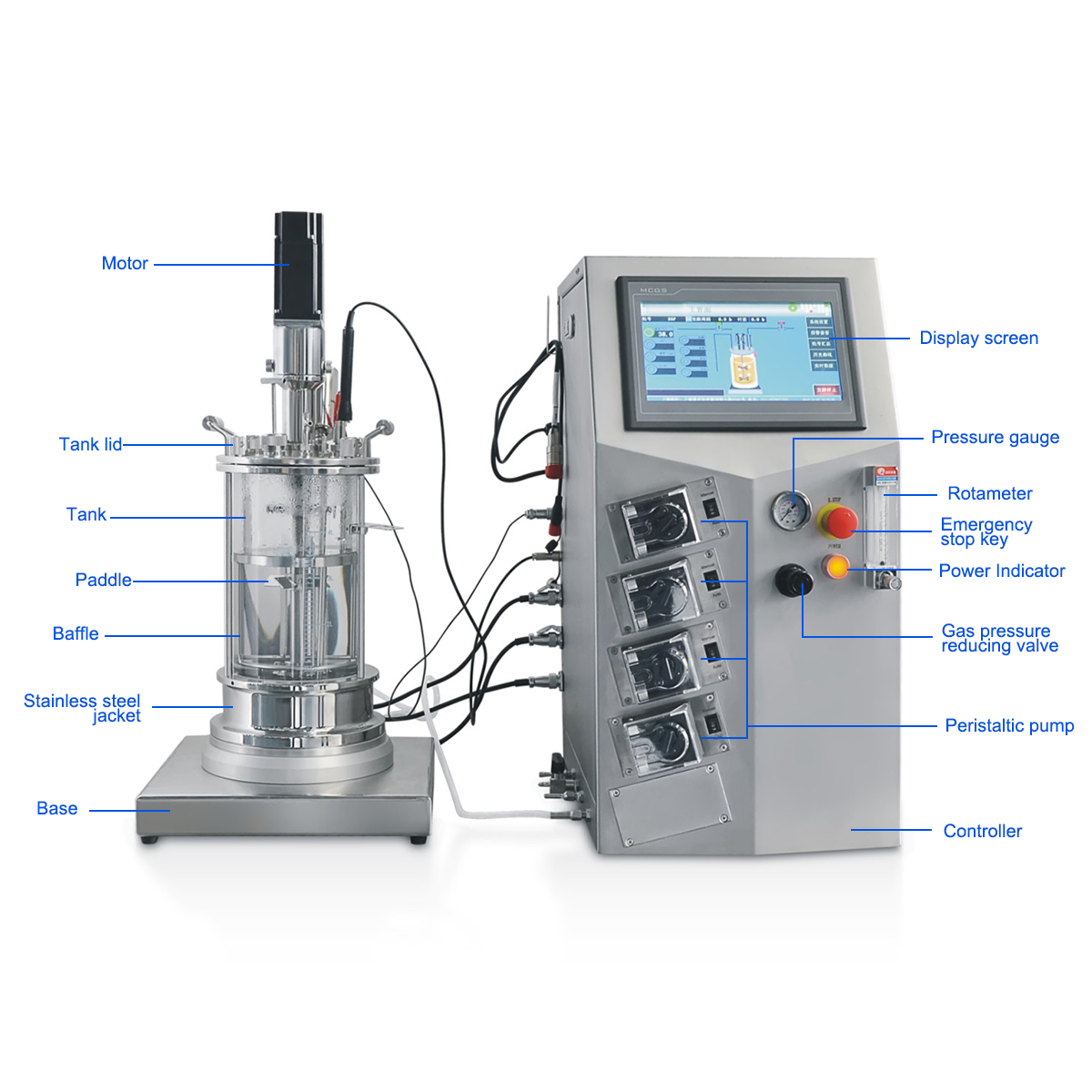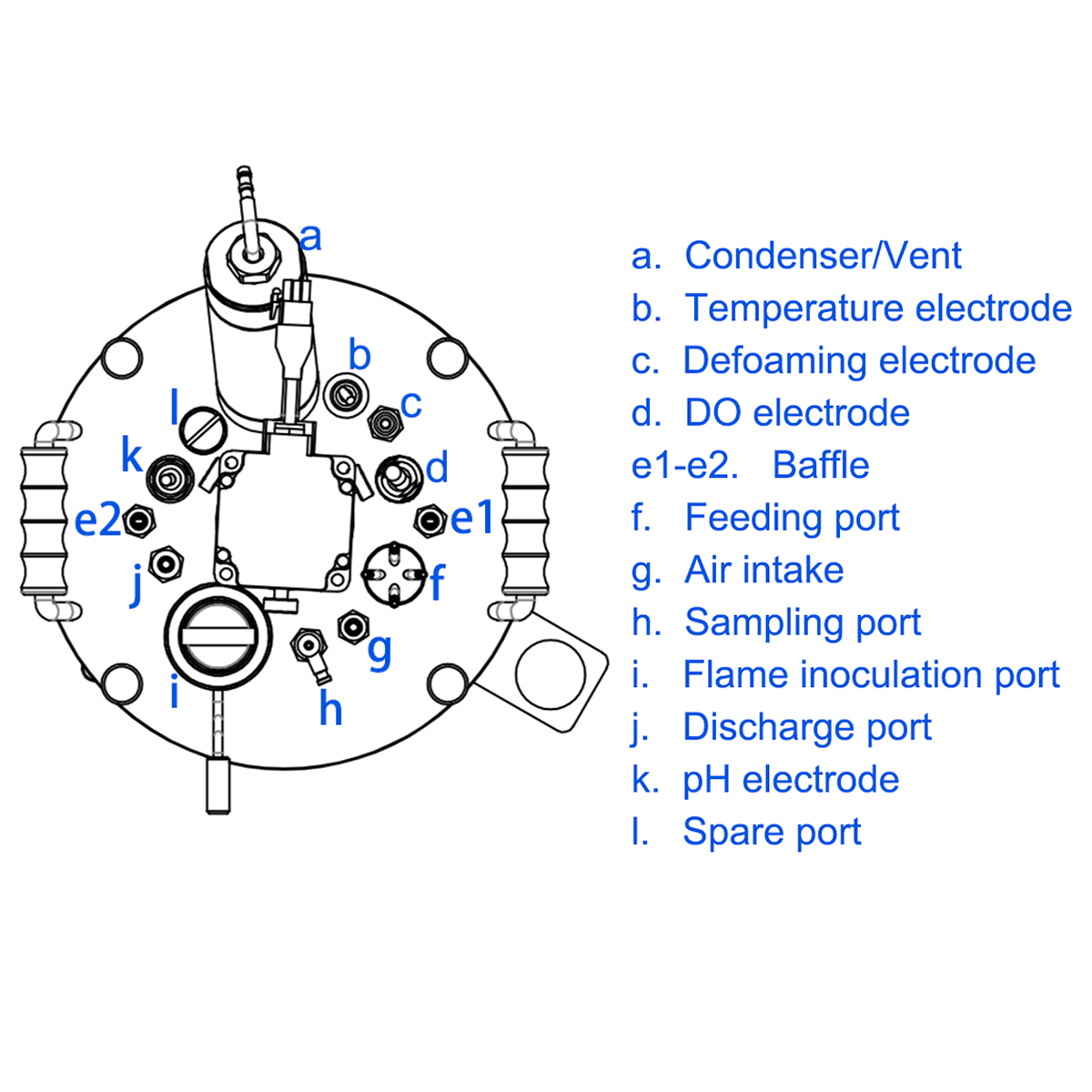 FEATURES
1. The tank is a combination of high temperature, acid and alkali resistant, corrosion resistant silicon borosilicate glass cylinder and 316L stainless steel
2. Rotameter display, adjust the flow of gas according to process requirements
3. The large-area stainless steel jacket ensures sufficient heat exchange and sterilization, and the cooling water temperature is +5~55℃; accuracy: ±0.1℃; resolution: 0.1℃;
4. Electrode detection, peristaltic pump replenishing defoamer, automatic foam control
5. Perfect feeding system (acid, alkali, foaming enemy, culture agent), can feed regularly and quantitatively
SPECIFICATIONS
Name

Single wall all glass fermentation tank

Double wall all glass fermentation tank

Model

LBR-XGJG

LBR-XGJGG

Volume

X=1/2/3/5/7/10/15L

Material

316 stainless steel + high boron glass

Single wall all glass

Double wall all glass

Sterilization method

Off-position autoclave sterilization

Basic configuration

Temperature, speed, PH, dissolved oxygen, replenishment, defoaming, air flow (manual), tank pressure (manual)

Control System

LBR-B biological process controller

Power

220V/2KW

Scalable configuration

Liquid level control, feeding and weighing system, two-way feeding, online detection of methanol and ethanol content, exhaust O2 and CO2 detection, etc.
OPTIONAL
1. Weighing with replenishing balance
2. Tank weighing
3. Air flow automatic control
4. Tank pressure detection
5. Bypass pure oxygen
6. Redox potential online detection
7. Methyl (ethyl) alcohol content online detection and control
8. Tail gas O2, CO2 content online detection
WHY CHOOSE US
Factory direct sales with competitive price.
Premium quality with CE & ISO certification.
Strong product OEM & ODM customization capability.
Promise production & on-time delivery.
Perfect after-sales service, free product accessories.
15 years of experience in R&D and production of glass bioreactor fermenter machine.

OUR FACTORY
We have a standard production workshop and a complete production team. They always produce a serious and responsible attitude to produce each product. Our R&D team is made up of multi-aspects professional engineers such as design engineer,technology specialist ,qualified specialist and process control manager, etc. Our qualified specialists strictly realize the process comprehensive supervision based on our quality process control system, which contains products design, research and development, test, production, quality inspection and packaging.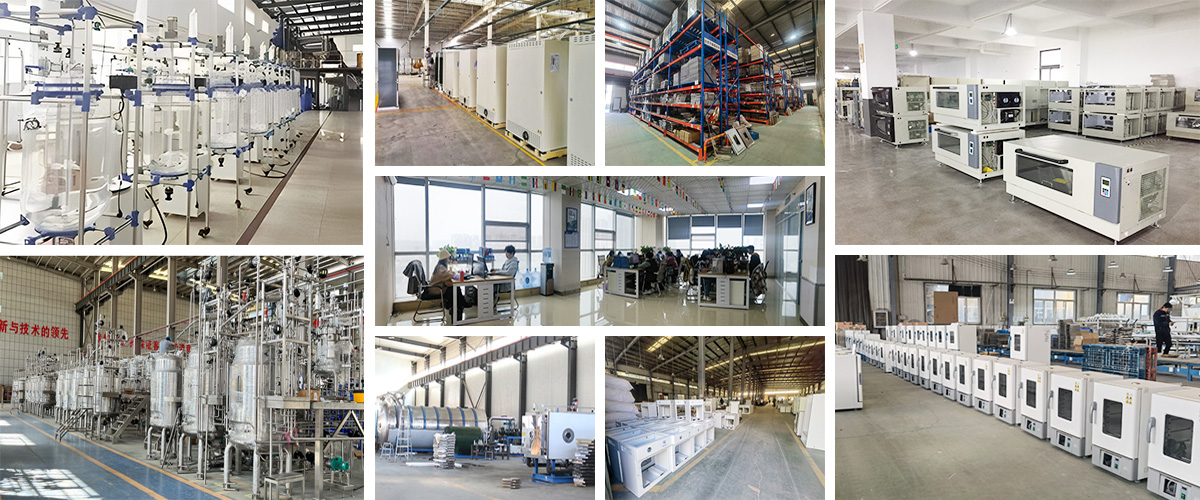 PACKAGING & SHIPPING
Our product packaging has been proven over the long term and we usually have plywood boxes or cartons with trays. We will arrange the appropriate packaging according to the weight and size of the goods. Of course, you can also choose the packaging form.

CUSTOMER CASES
Our laboratory instruments and equipment are used in many scientific laboratories, scientific research institutions, universities, hospitals, centers for disease control and other institutions, and are combined with many well-known biopharmaceuticals, new energy, electronics companies, food processing, environmental protection, etc. Enterprise cooperation, our stable and reliable products are exported to more than 120 countries around the world, and have been highly recognized by them, believe LABOAO, we grow together!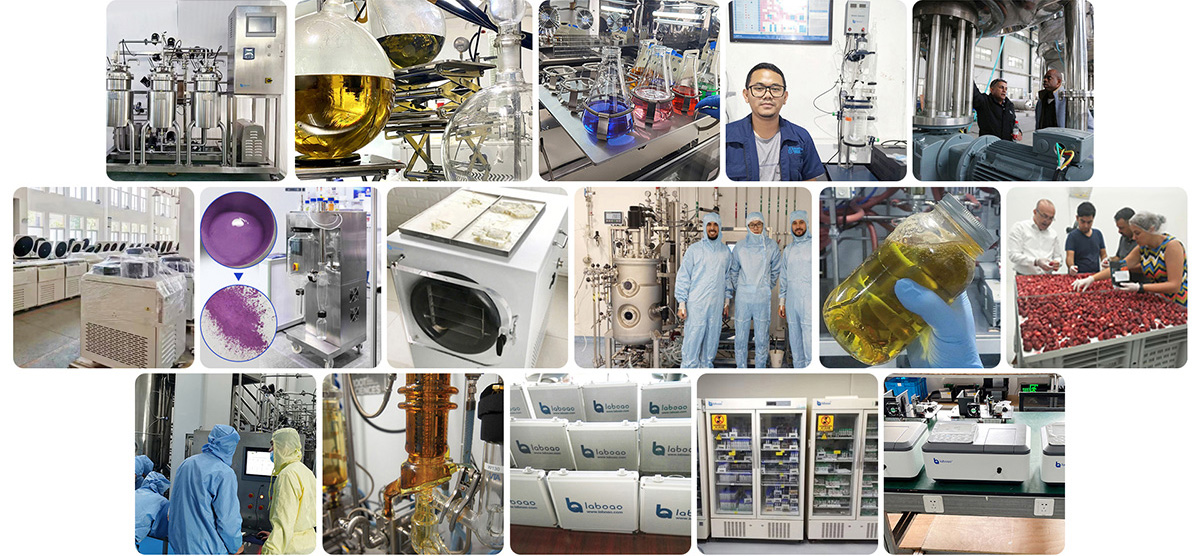 AFTER-SALE WARRANTY

Authenticity Guaranteed
We assure you purchase our products are 100% certified products.

24*7Hours Service
Provide 7*24 hours service telephone & support email to help you solve problems quickly.

Technical Support
Provide equipment installation, adjustment, operation training, etc.

1 Year Warranty
Free maintenance and accessories within warranty period(not caused by human factors).