
HOME

>
PRODUCTS
>
Drying Oven
>
Electric Drying Oven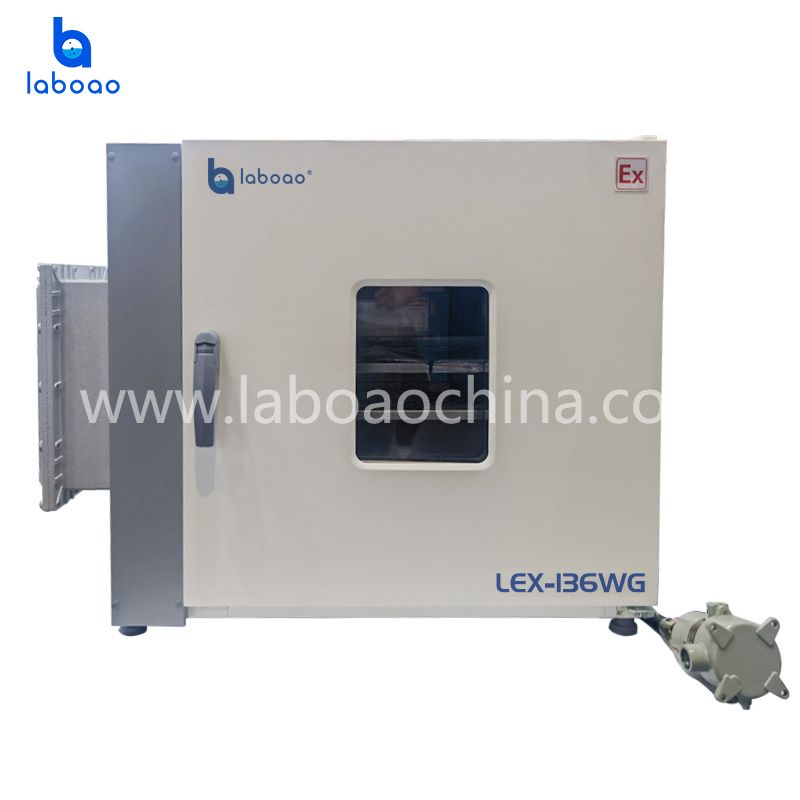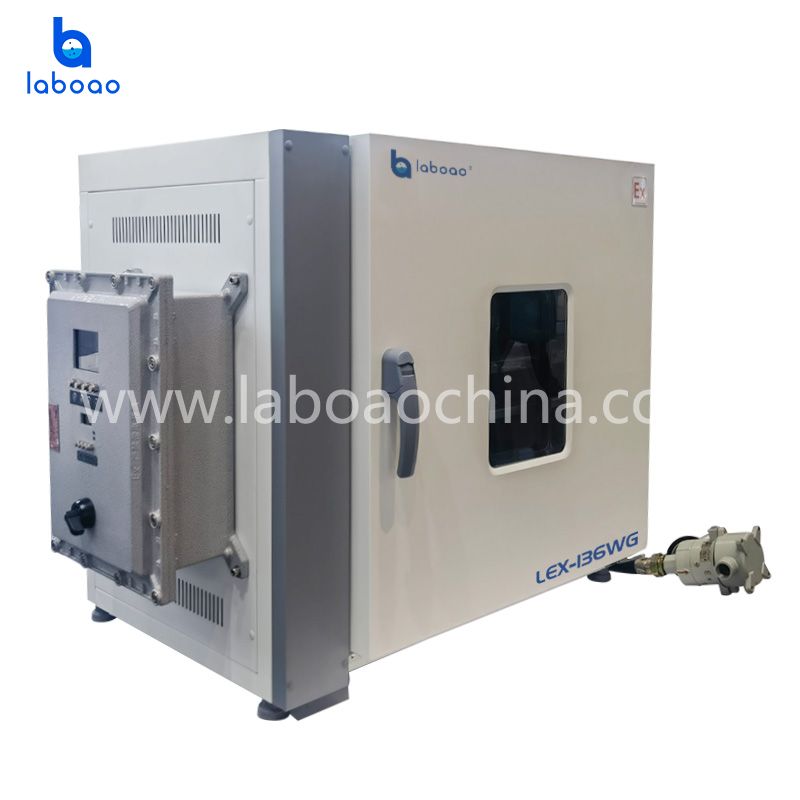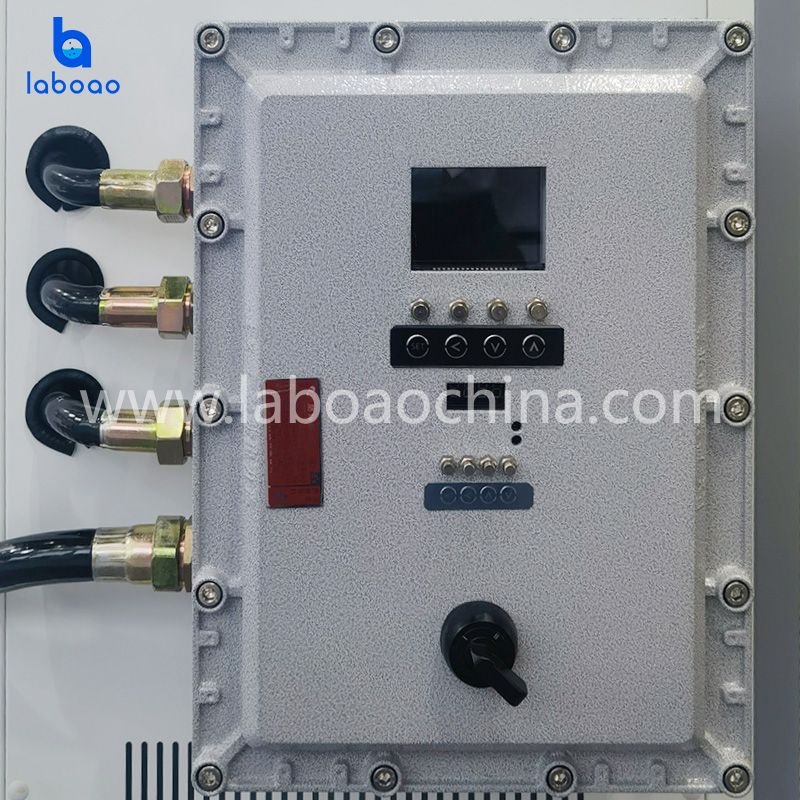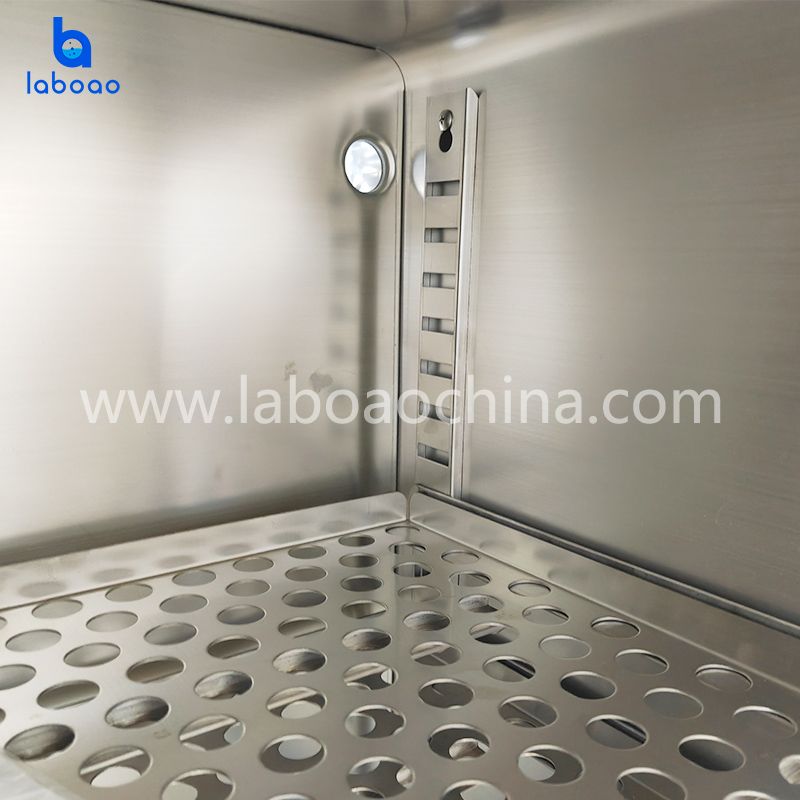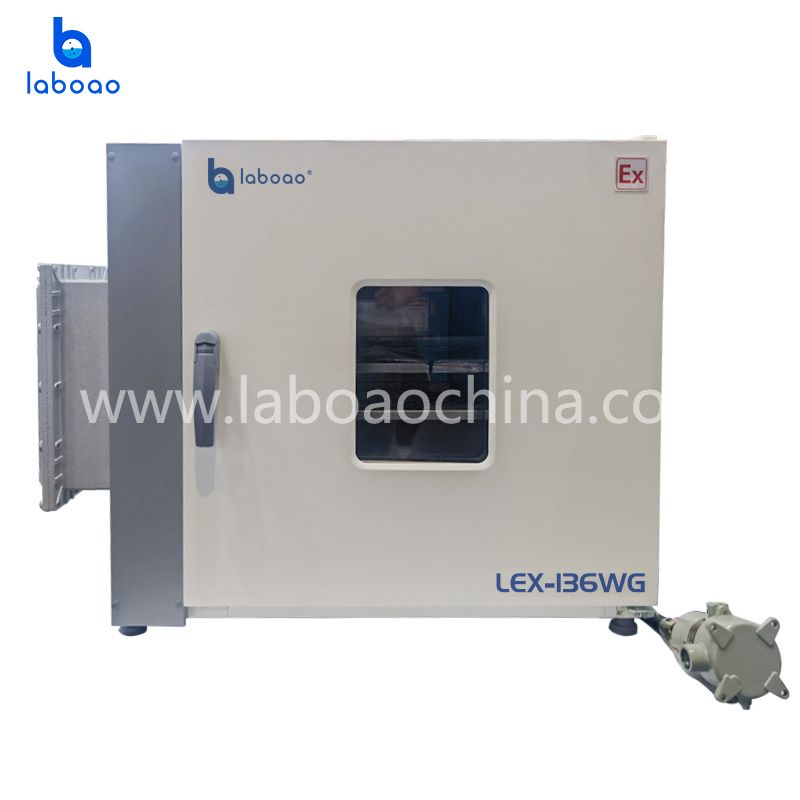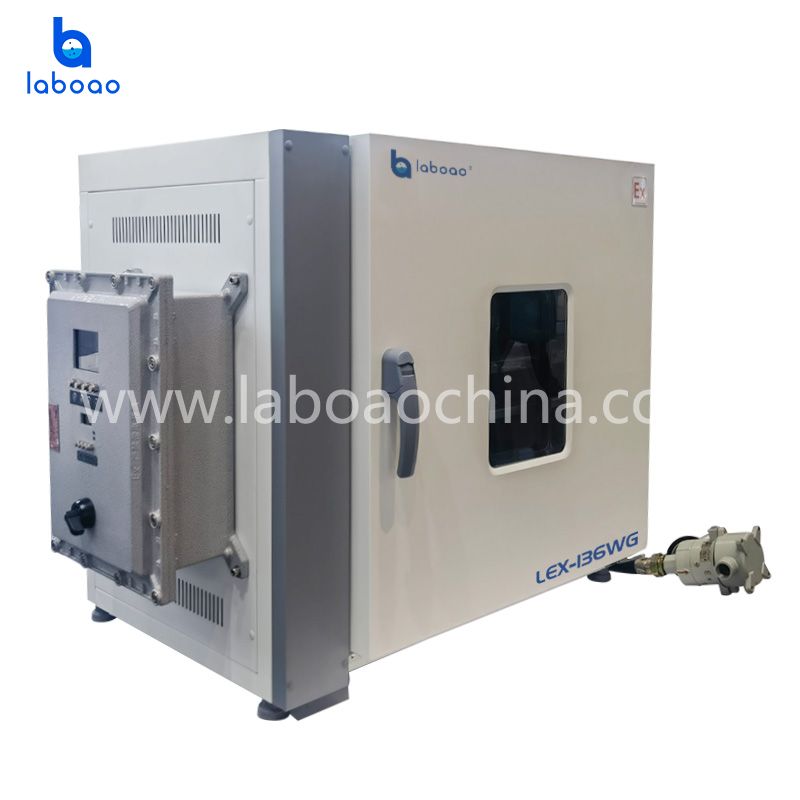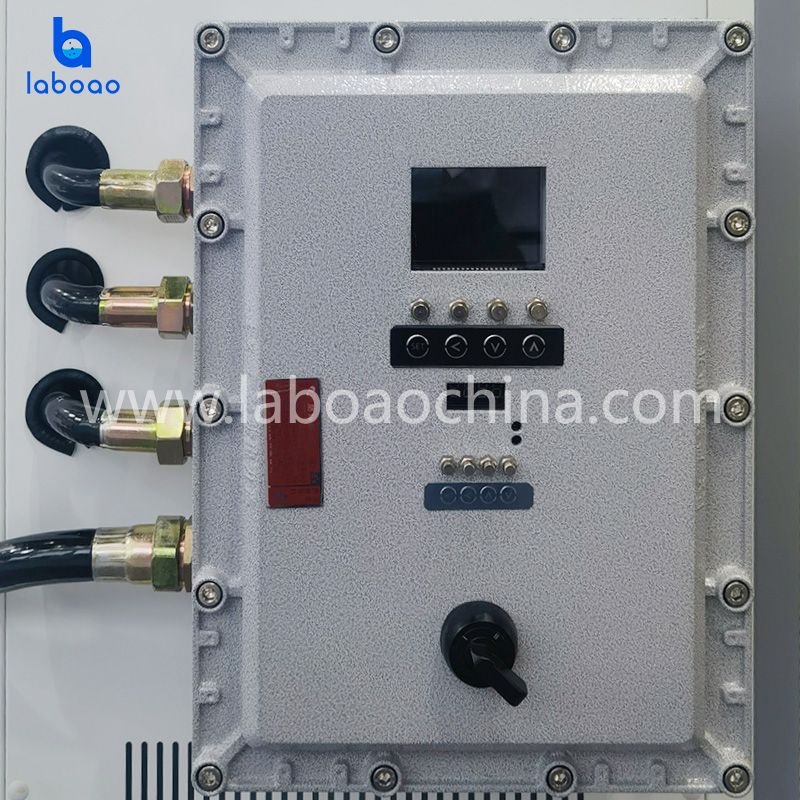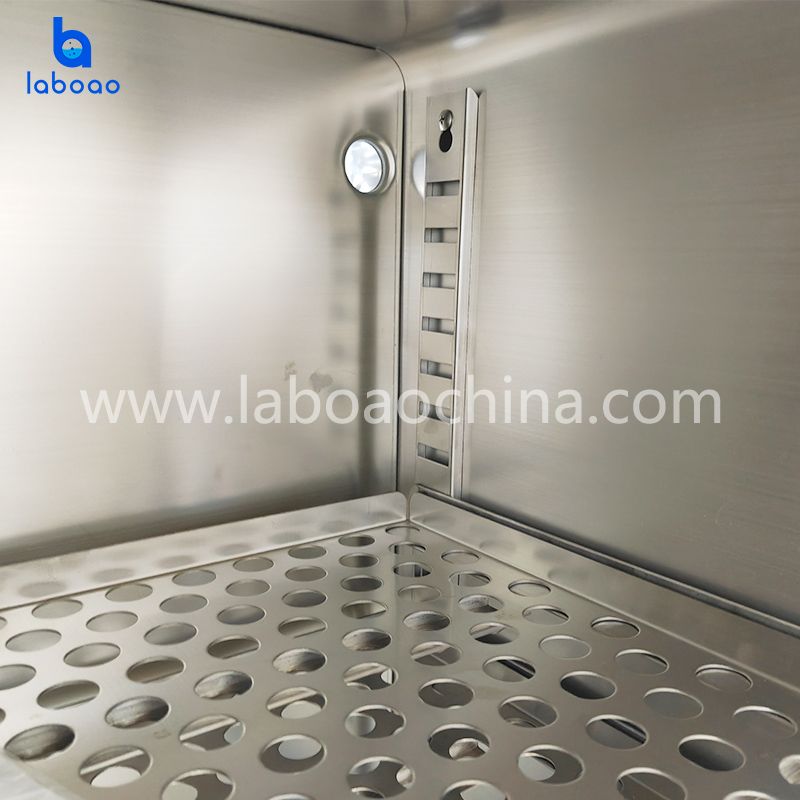 Explosion Proof Vacuum Drying Oven
Vacuum drying ovens are widely used in research applications such as biochemistry, chemical pharmacy, medical and health, agricultural research, environmental protection, etc., for powder drying, baking, and disinfection and sterilization of various glass containers. It is especially suitable for fast and efficient drying treatment of dry heat sensitive, easily decomposed, easily oxidized substances and complex composition items.
Model

LEX-52LU/LEX-91LU

Brand

LABOAO

Port

Any port in China

Package

Plywood case package
Request Quotation
Chat Now
WhatsApp Chat

WeChat Chat
Download
DESCRIPTION
It is specially designed for drying heat-sensitive, easy-to-decompose, easy-to-oxidize substances, and can be filled with inert gas.
FEATURES
1. The cabinet adopts explosion-proof type, the equipment and electrical appliances adopt overall explosion-proof technology, explosion-proof control box, centralized protection, and prevent leakage of unsafe factors such as high temperature, static electricity, and sparks.
2. This equipment is mainly composed of drying box, explosion-proof heating system, explosion-proof electrical control and other parts
3. The inner liner of the box is made of brushed stainless steel, the outer shell is made of high-quality steel plate, the shape is beautiful and generous, and the inner liner is easy to clean
4. The inner tank is equipped with an explosion-proof 304 heating tube heating method, and there is no live element in the box, which is safe and reliable.
5. LCD multi-data full-screen operation display, power failure memory, power failure compensation
6. Convenient operation, fixed value operation, timing operation, automatic stop, scheduled start
7. The exposed connecting wires are all made of explosion-proof flexible connecting tube sets to isolate static sparks and temperature leakage, ensuring safety
8. Explosion-proof grade: Ex d e mb IIB T4 Gb
9. Security: Overheating alarm, menu lock, overheating prevention.
SPECIFICATIONS
Model

LEX-52LU

LEX-91LU

Method

Decompression, four-wall heating

Operating temperature range

RT+10-250℃

Ultimate vacuum

<133PA

Temperature resolution

0.1℃

Temperature fluctuation

±1℃

Heating time

100 minutes/120 minutes

Interior

stainless steel

Exterior

cold plate spraying

Thermal insulation material

aluminum silicate fiber

Heater

Stainless steel heating tube heating on all sides (explosion-proof qualification)

Observation window

bulletproof tempered glass

Vacuum gauge

pointer type

Rated power

1.4kw

2.0kw

Temperature control mode

LCD display dual column PID control

Temperature display method

LCD upper display; set temperature display: LCD lower display

Timer

0-9999 minutes (hours), timing function can be selected (no, constant temperature timing, running timing

Operation function

Fixed value operation, timing operation, automatic stop, scheduled start

Program mode

Optional

External connection line protection

use explosion-proof flexible connection tube set (explosion-proof qualification)

Sensor

Explosion-proof armored PT100 (explosion-proof qualification)

Additional functions

deviation correction, menu key lock, power failure memory, overheating preventer

Explosion-proof grade

Ex d e mb IIB T4 Gb

Internal dimensions (mm)

415*370*340

450*450*450

External dimensions (mm)

600*562*691

640*642*796

Outer packaging size (mm)

734*775*818

769*855*923

Inner volume

52L

91L

Shelf load-bearing capacity

15 kg

Number of clapboard layers

2 layers

Space between shelf

140mm

185mm

Suction port

φ10 mm

Exhaust port

φ10 mm

Power supply (50/60Hz) rated current

AC220V/6.3A

Net weight/Gross weight

67/92kg

82/105kg

Accessories

All aluminum shelf: 2 pieces

Optional

Explosion-proof grille, explosion-proof hinge, explosion-proof pressure relief door, explosion-proof seven-inch touch screen instrument (with curve, program function), explosion-proof mouse, partition, vacuum pump
WHY CHOOSE US
Factory direct sales with competitive price.
Premium quality with CE & ISO certification.
Strong product OEM & ODM customization capability.
Promise production & on-time delivery.
Perfect after-sales service, free product accessories.
15 years of experience in R&D and production of electric drying oven machine.

OUR FACTORY
We have a standard production workshop and a complete production team. They always produce a serious and responsible attitude to produce each product. Our R&D team is made up of multi-aspects professional engineers such as design engineer,technology specialist ,qualified specialist and process control manager, etc. Our qualified specialists strictly realize the process comprehensive supervision based on our quality process control system, which contains products design, research and development, test, production, quality inspection and packaging.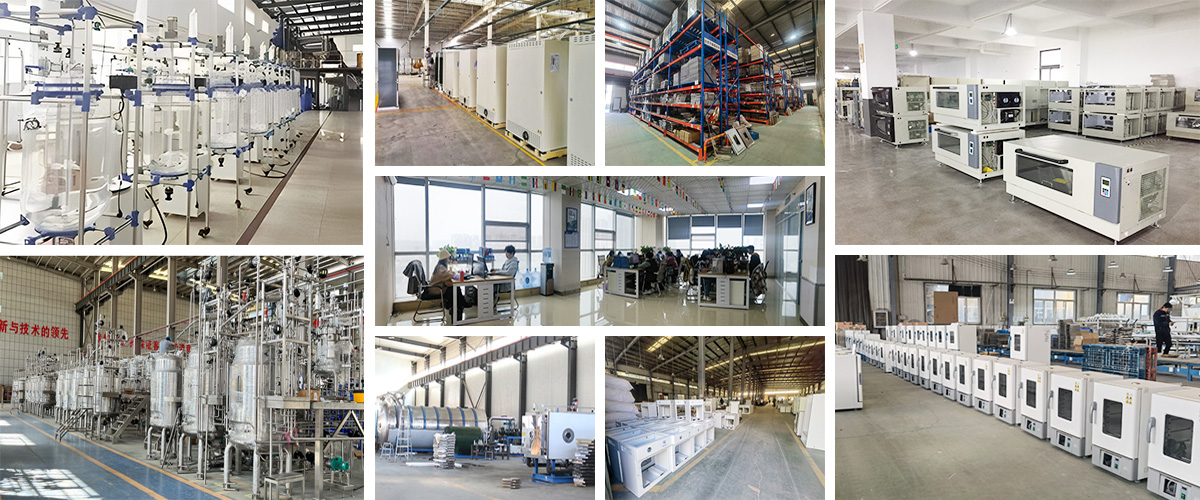 PACKAGING & SHIPPING
Our product packaging has been proven over the long term and we usually have plywood boxes or cartons with trays. We will arrange the appropriate packaging according to the weight and size of the goods. Of course, you can also choose the packaging form.

CUSTOMER CASES
Our laboratory instruments and equipment are used in many scientific laboratories, scientific research institutions, universities, hospitals, centers for disease control and other institutions, and are combined with many well-known biopharmaceuticals, new energy, electronics companies, food processing, environmental protection, etc. Enterprise cooperation, our stable and reliable products are exported to more than 120 countries around the world, and have been highly recognized by them, believe LABOAO, we grow together!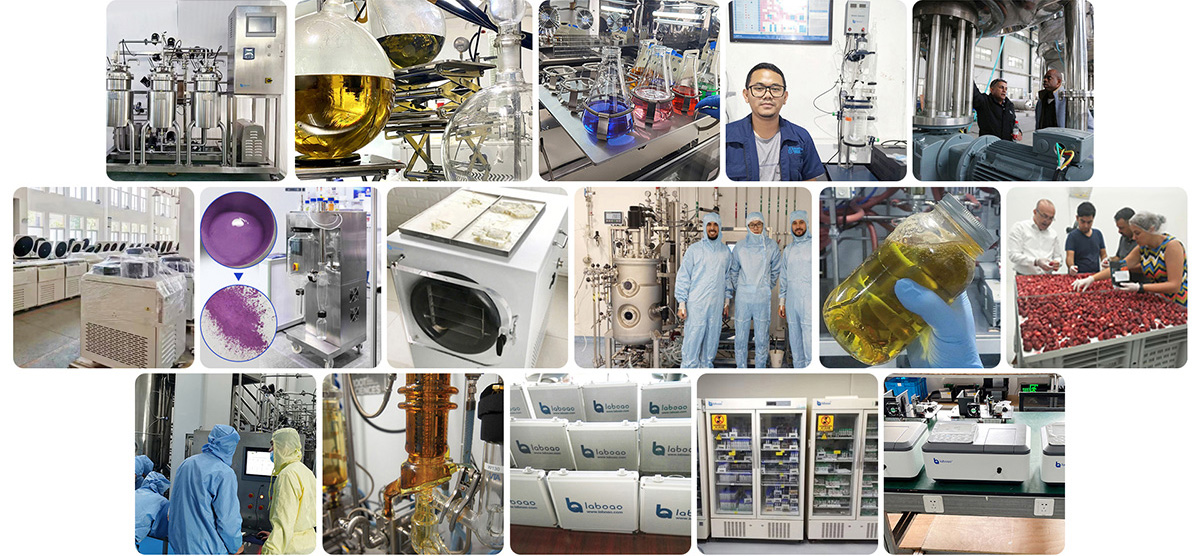 AFTER-SALE WARRANTY

Authenticity Guaranteed
We assure you purchase our products are 100% certified products.

24*7Hours Service
Provide 7*24 hours service telephone & support email to help you solve problems quickly.

Technical Support
Provide equipment installation, adjustment, operation training, etc.

1 Year Warranty
Free maintenance and accessories within warranty period(not caused by human factors).