
HOME

>
PRODUCTS
>
Extraction Distillation Equipment
>
Centrifugal Extractor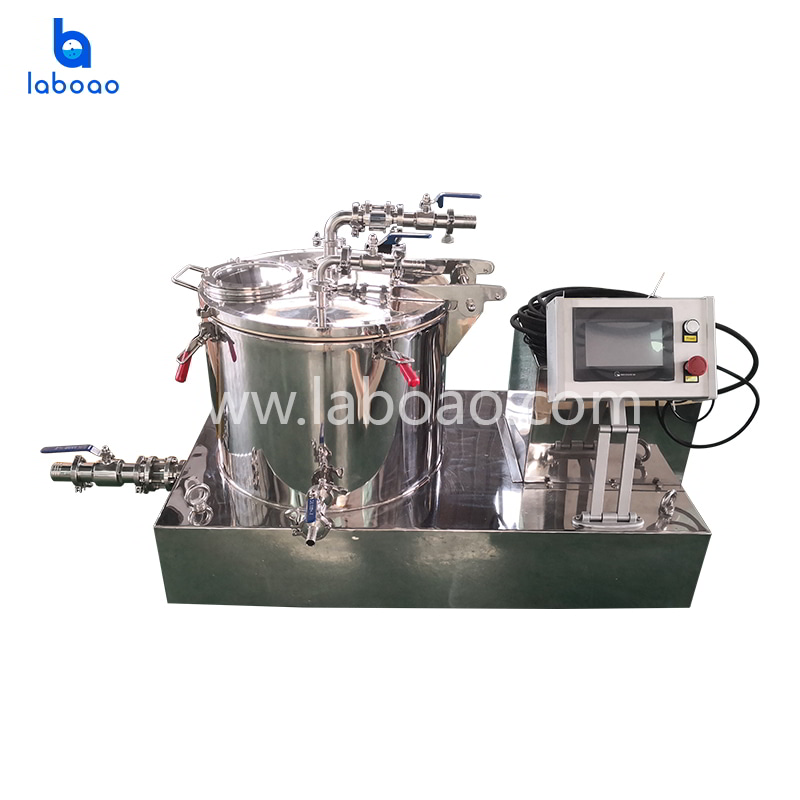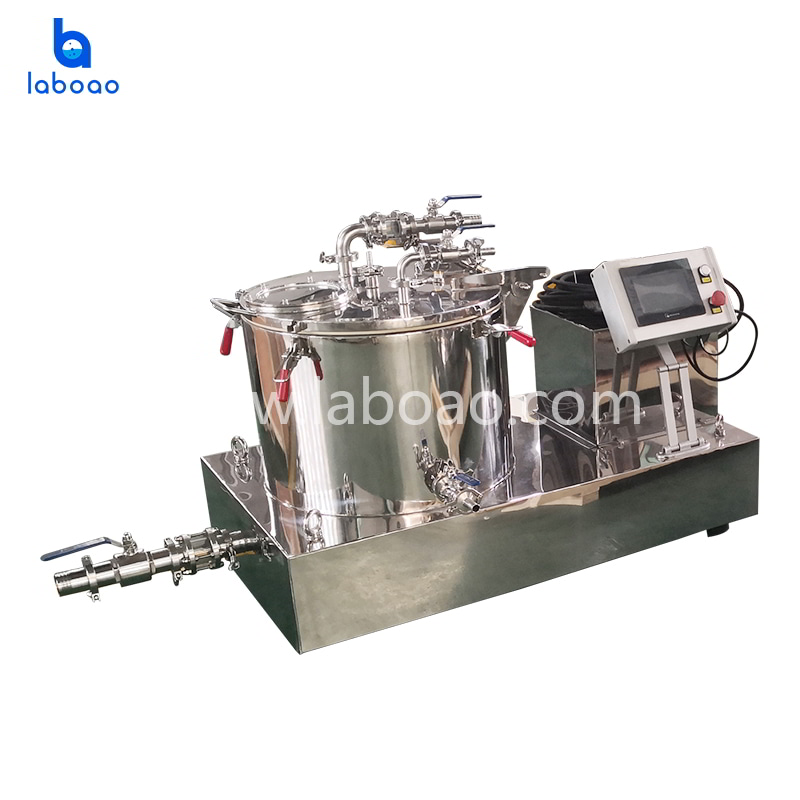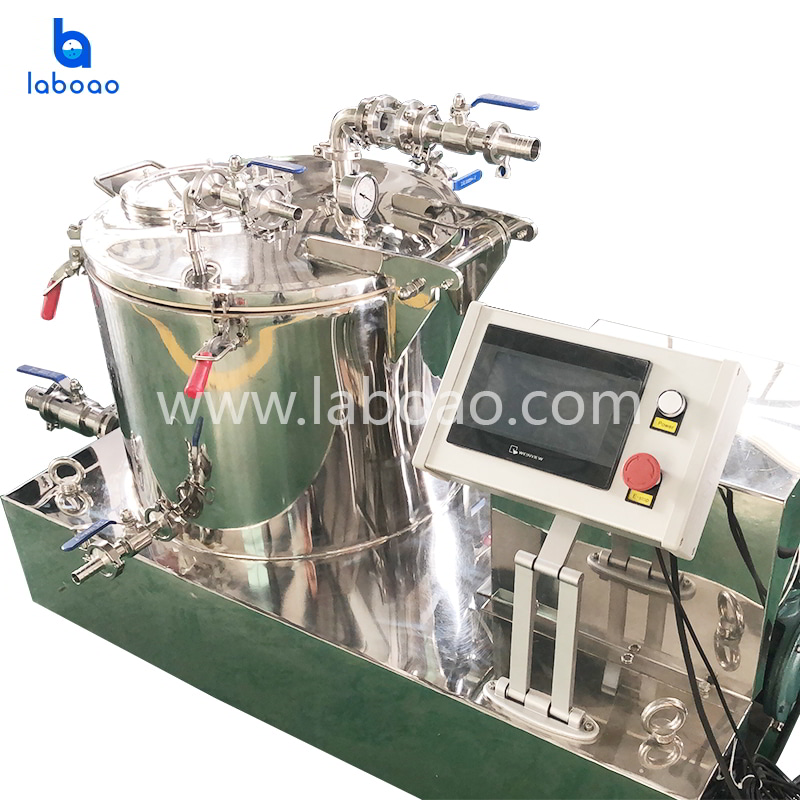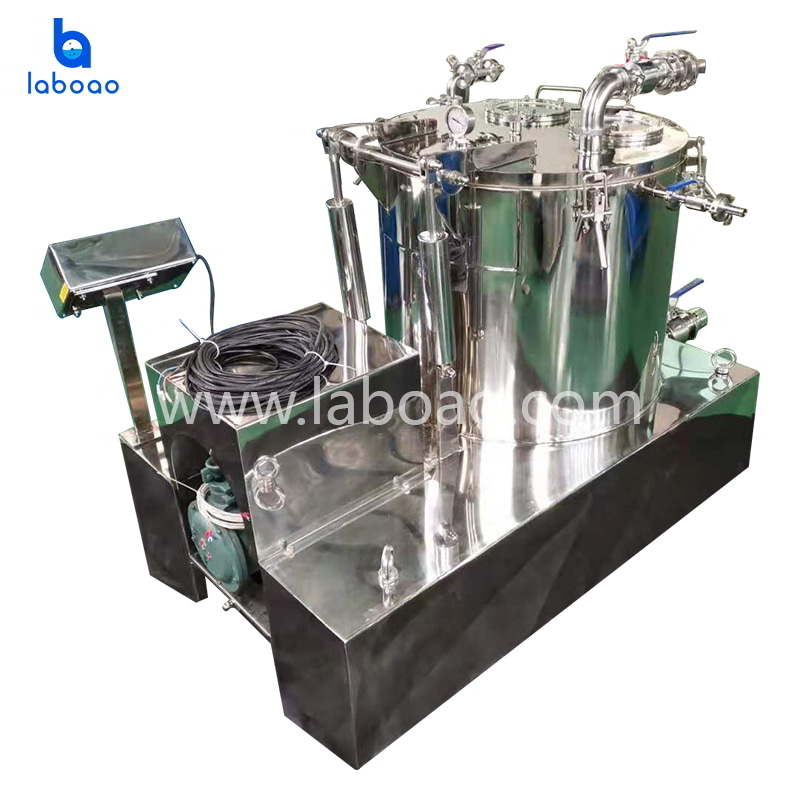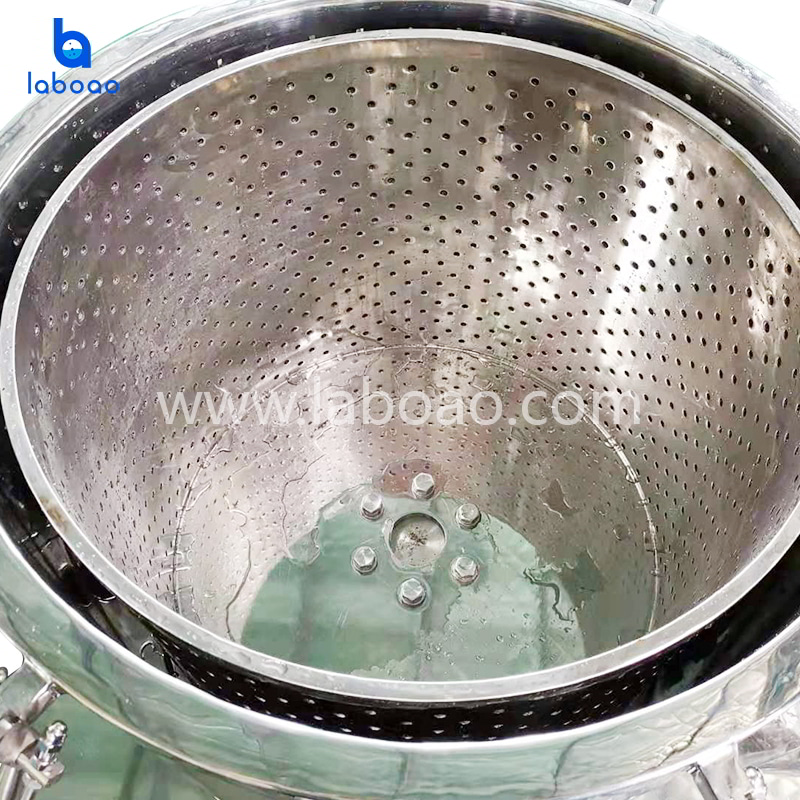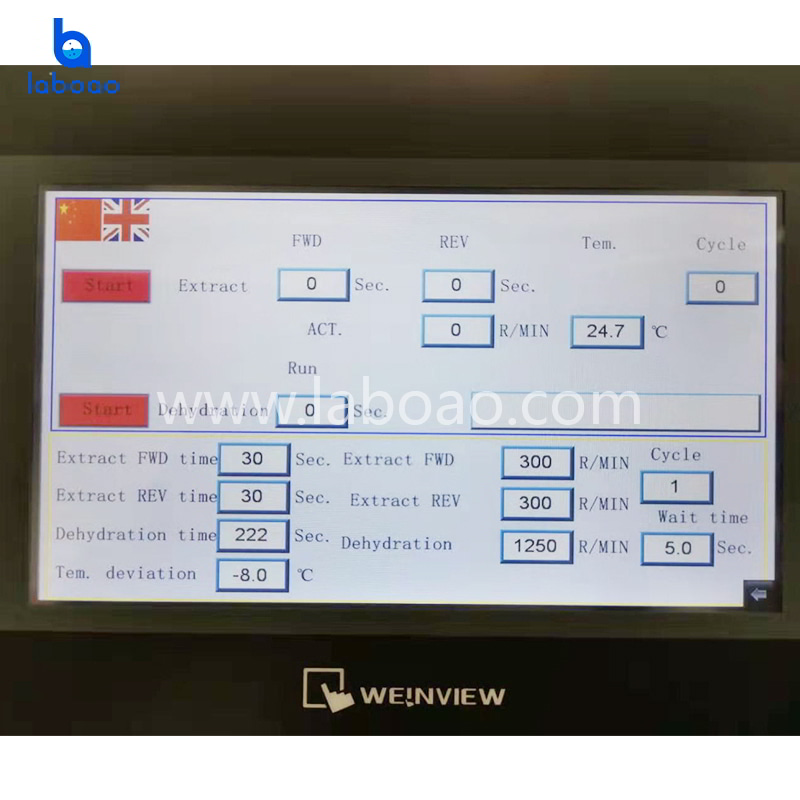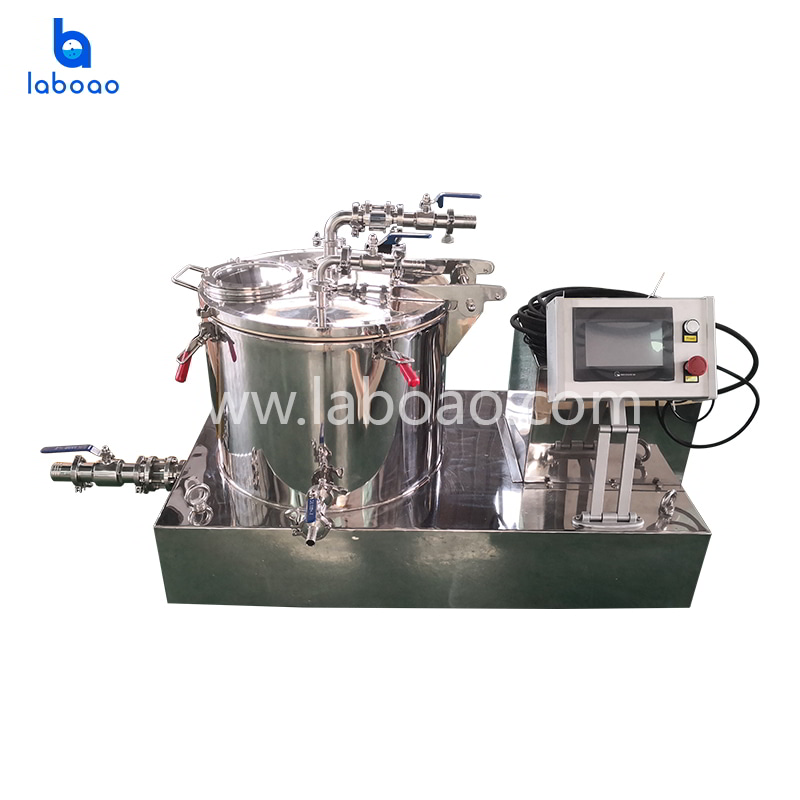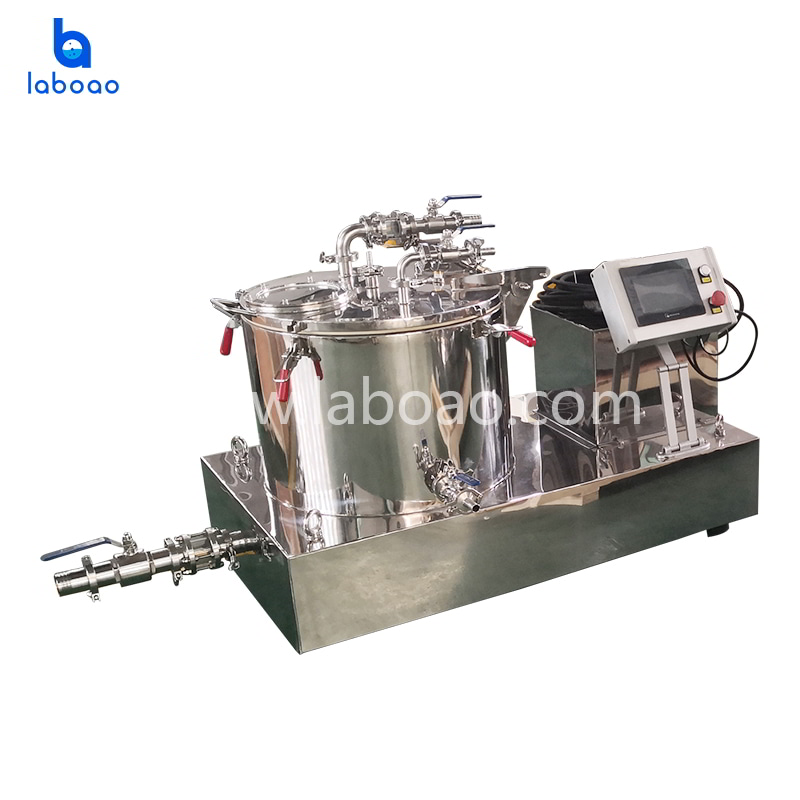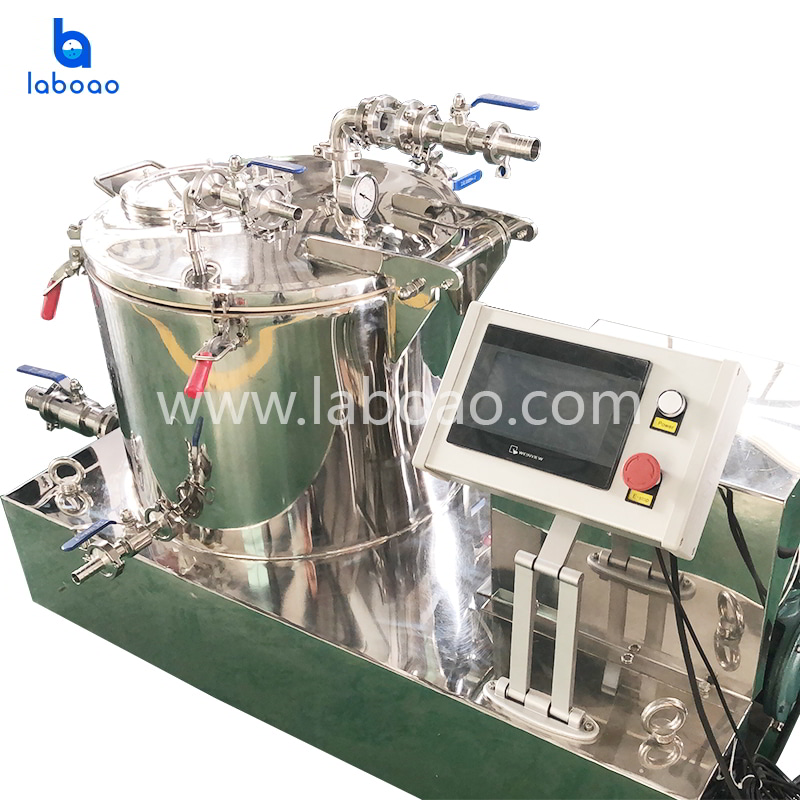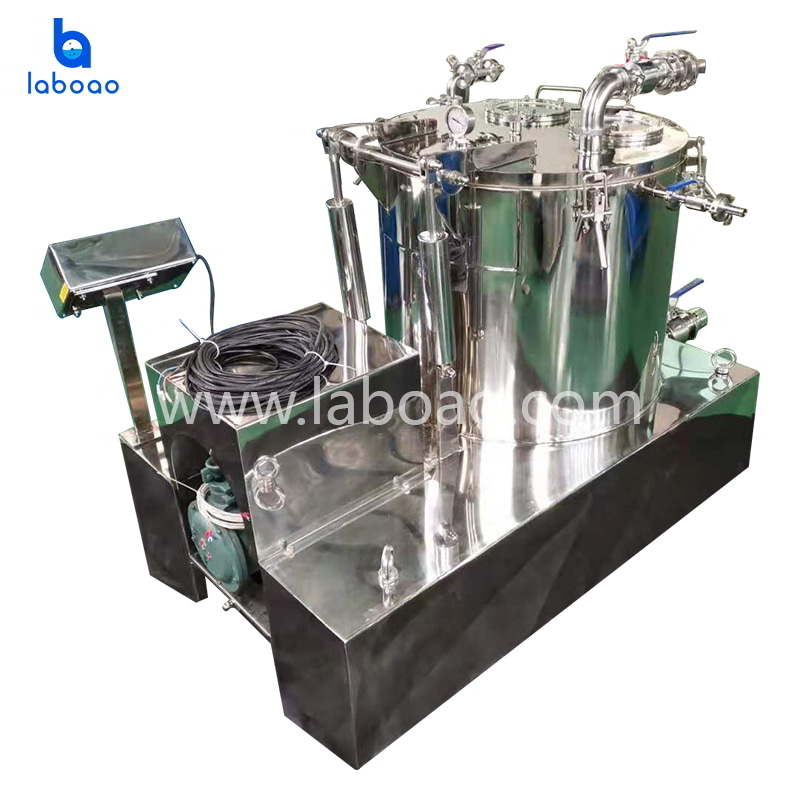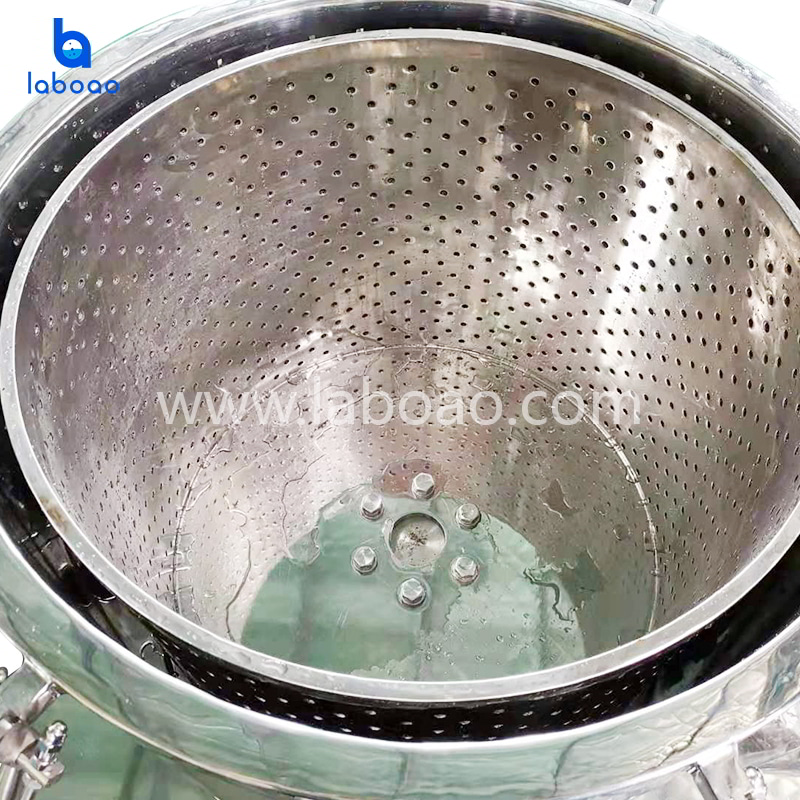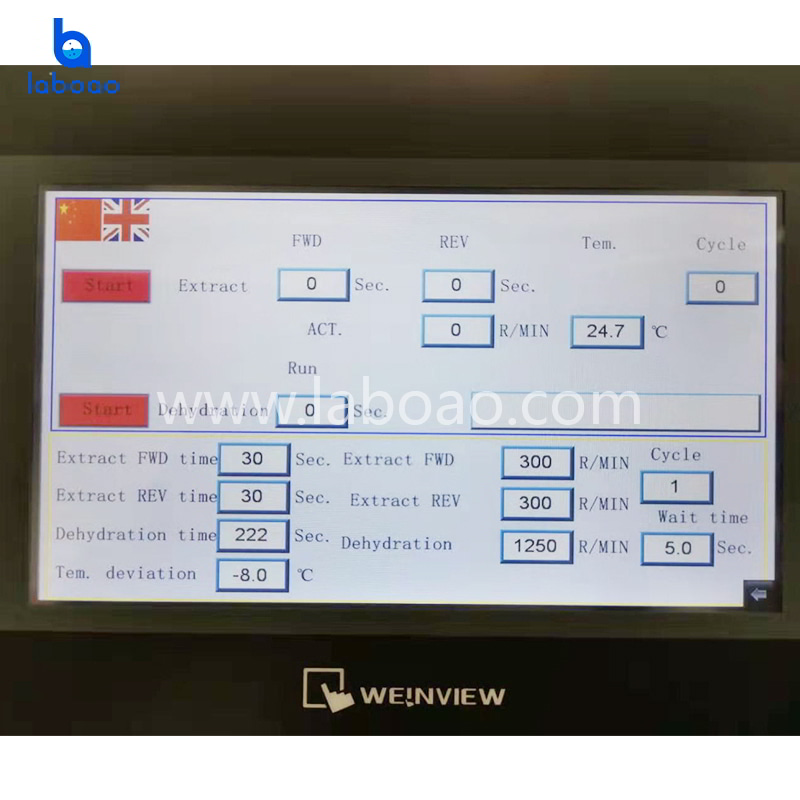 Ethanol Centrifuge Extractor For Hemp CBD Oil
The LCE Series extraction centrifuges focus on extracting the hemp and other plant species you need. High-purity extraction of specific plants is efficiently performed by a programmable touch control program.
Model

LCE Series

Brand

LABOAO

Port

Any port in China

Package

Plywood case package
Request Quotation
Chat Now
WhatsApp Chat

WeChat Chat
Download
VIDEO
6 Advantages Of LABOAO Centrifugal Extractor
1. LCD touch screen, PLC controller system. Frequency control cabinet. Explosion proof motor.
2. Large visible window, can observe working condistion easily and clearly.
3. Ethanol feeding port with valve.
4. Vacuum port with quick clamp, can match vacuum pump for negative pressure feeding.
5. Jacketed type with feeding port, can connect with recirculating chiller for cooling.
6. Discharge port with controller valve.
DESCRIPTION
The LCE Series Centrifuge is an all-in-one system that combines closed low temperature alcohol extraction with mechanical centrifugation. With PLC controller and LCD touch screen, with forward/reverse/dehydration functions and the ability to set the time and number of cycles, all of which can be programmed according to actual usage for more efficient separation. The system's one-cycle run time is approximately 10-15 minutes, ensuring high quality raw extracts in a short period of time.
FEATURES
1. 98% plant extraction rate
2. 97% alcohol removal rate
3. The part in contact with the materials made of SUS304 or SUS316L, and the surface is treated with sanitary grade and no dead angle, easy to clean.
4. The inlet port and outlet port adopt a hygienic quick clamp with a valve.
5. All seals are sealed with PTFE or fluorine rubber, and the main shaft is double-layer fluorine seal water seal/oil seal.
6. Explosion proof motor with 220V 3phase (220V single-phase is optional), PLC and touch screen control, frequency conversion control cabinet.
7. Equipped with two inlet/intake tubes, one vacuum port with valve, one drain port, inlet and outlet port for recirculating chiller.
8. The cylinder is jacketed type, can connect with recirculating chiller for cooling.
9. The base is equipped with four lifting rings for easy loading and unloading.
10. Equipped with 10m cable and control cable, can use it directly after electrical connection.
Extraction cycle:
The LCE series centrifuge extractor offers 3 program cycles: spray wash, stirred wash and spin dry cycle. Each program cycle can be run automatically or manually. The operator loads the ground plant material into a filter bag and places it in a centrifuge, rotating it at different speeds in the system while injecting alcohol at a controlled rate. The centrifuge can also be submerged and stirred in both directions to completely extract the cost of the plant. After washing, the plant material is subjected to high-speed spin-drying to remove 97% of the residue on the plant material, and the active ingredient extraction rate is as high as 98%. The alcohol wash can be recycled 2-3 times or directly for further processing.
1) System loading
Place the filter bag filled with plants into the drum and seal the system.
2) Cleaning cycle
Select the speed and time of forward and reverse rotation in the program menu to perform the spray washing operation.
3) Alcohol filling
A pneumatic pump is used to pass the low temperature ethanol through the inlet pipe into the system.
4) Extraction begins
The plant material in the centrifuge is stirred and washed, and a certain number of two-stage agitation cycles are set, so that 98% of the plant active ingredient can be extracted.
5) System drainage
After the cleaning cycle is complete, open the outlet valve venting system. The alcohol wash is pneumatically pumped to a suitable reservoir for further processing.
6) High speed dehydration
Select the "Dehydration" program on the program menu to start the high speed dehydration cycle. Thoroughly dry the alcohol solution on the wet plant surface.
SPECIFICATIONS
Model

LCE-15

LCE-25

LCE-45

LCE-65

LCE-115

LCE-145

LCE-250

Capacity (L)

15

25

45

65

115

145

250

Drum diameter

(mm)

300

300

450

450

600

600

800

Drum height

(mm)

250

350

300

400

400

500

500

Rotational speed(RPM)

2000

2000

1500

1500

1250

1250

1100

Motor power

(Kw)

1.1

1.5

2.2

3

4

5.5

11

Dimension

(mm)

1100*650*1020

1100*650*1020

1400*850*1080

1400*850*1080

1600*1060*1250

1600*1060*1330

1700*1400*1600

Weight(kg)

240

260

450

470

1000

1030

1350

Motor

Explosion proof motor

Control

PLC controller, LCD touch screen

Material

Stainless steel material
WHY CHOOSE US
Factory direct sales with competitive price.
Premium quality with CE & ISO certification.
Strong product OEM & ODM customization capability.
Promise production & on-time delivery.
Perfect after-sales service, free product accessories.
15 years of experience in R&D and production of centrifugal extractor machine.

OUR FACTORY
We have a standard production workshop and a complete production team. They always produce a serious and responsible attitude to produce each product. Our R&D team is made up of multi-aspects professional engineers such as design engineer,technology specialist ,qualified specialist and process control manager, etc. Our qualified specialists strictly realize the process comprehensive supervision based on our quality process control system, which contains products design, research and development, test, production, quality inspection and packaging.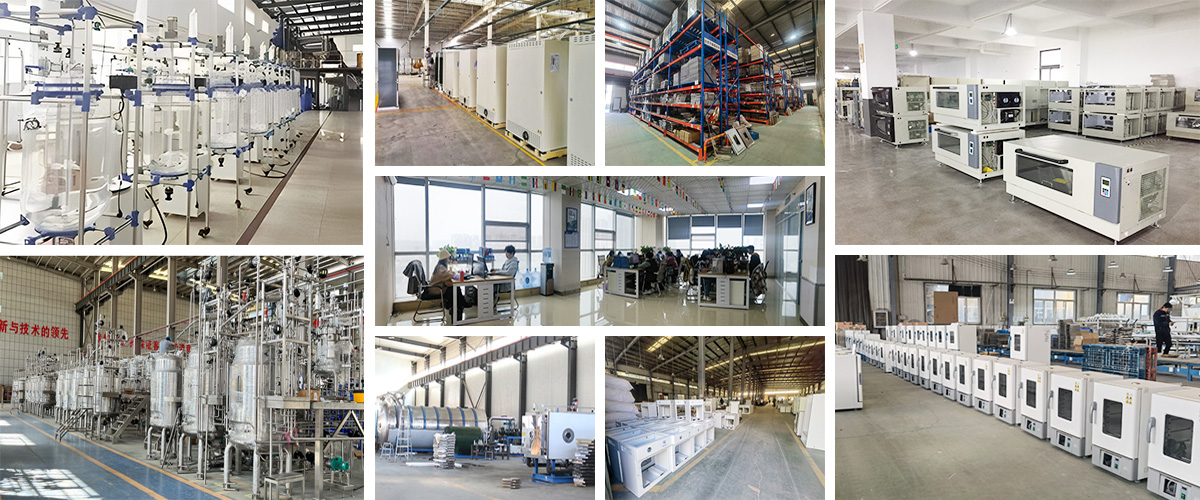 PACKAGING & SHIPPING
Our product packaging has been proven over the long term and we usually have plywood boxes or cartons with trays. We will arrange the appropriate packaging according to the weight and size of the goods. Of course, you can also choose the packaging form.

CUSTOMER CASES
Our laboratory instruments and equipment are used in many scientific laboratories, scientific research institutions, universities, hospitals, centers for disease control and other institutions, and are combined with many well-known biopharmaceuticals, new energy, electronics companies, food processing, environmental protection, etc. Enterprise cooperation, our stable and reliable products are exported to more than 120 countries around the world, and have been highly recognized by them, believe LABOAO, we grow together!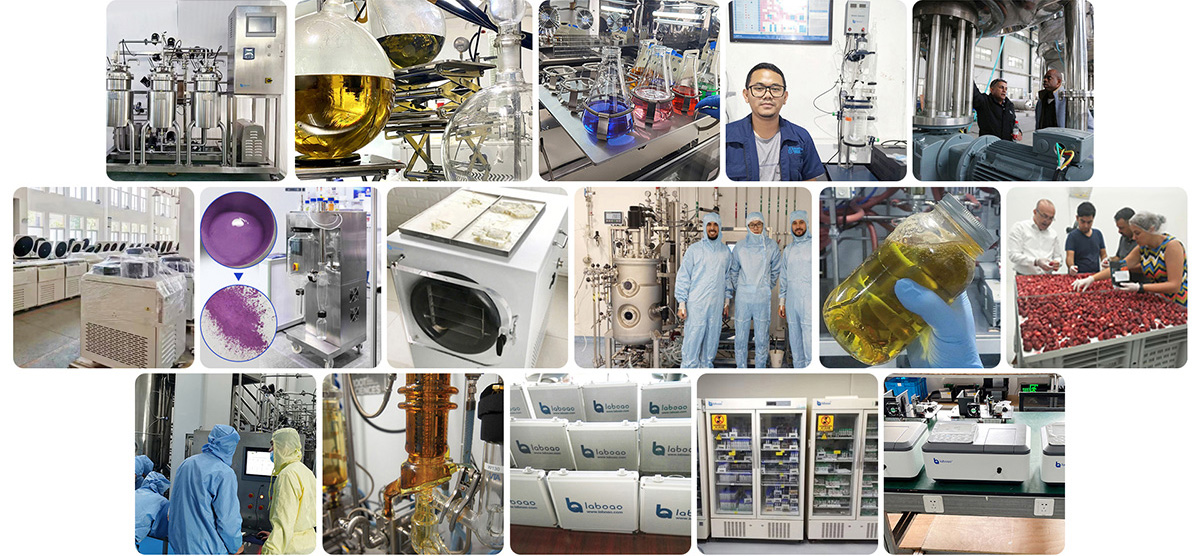 AFTER-SALE WARRANTY

Authenticity Guaranteed
We assure you purchase our products are 100% certified products.

24*7Hours Service
Provide 7*24 hours service telephone & support email to help you solve problems quickly.

Technical Support
Provide equipment installation, adjustment, operation training, etc.

1 Year Warranty
Free maintenance and accessories within warranty period(not caused by human factors).