
HOME

>
PRODUCTS
>
Steam Sterilizer
>
Benchtop Steam Sterilizer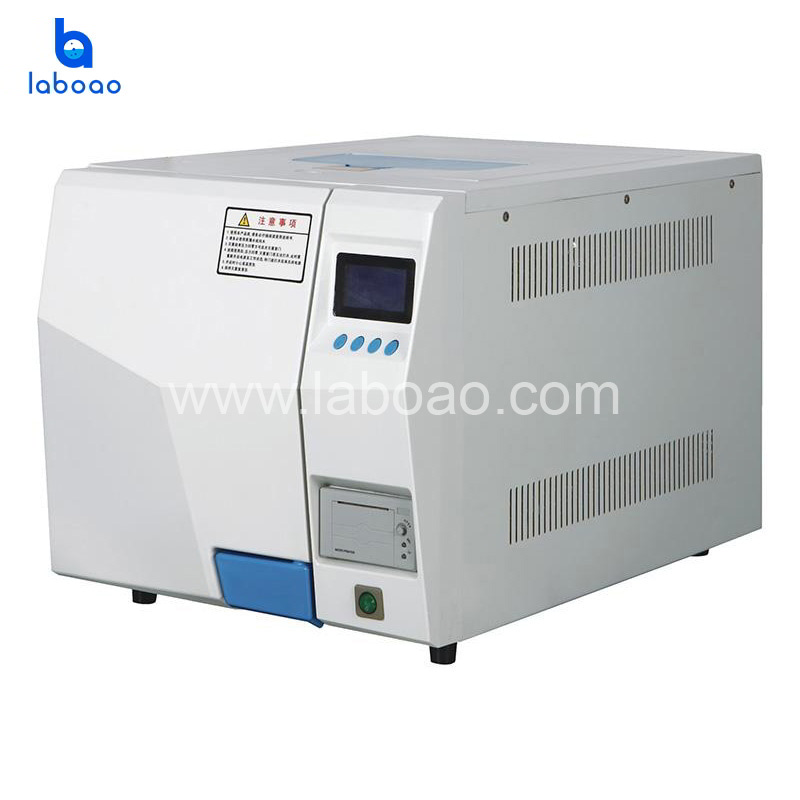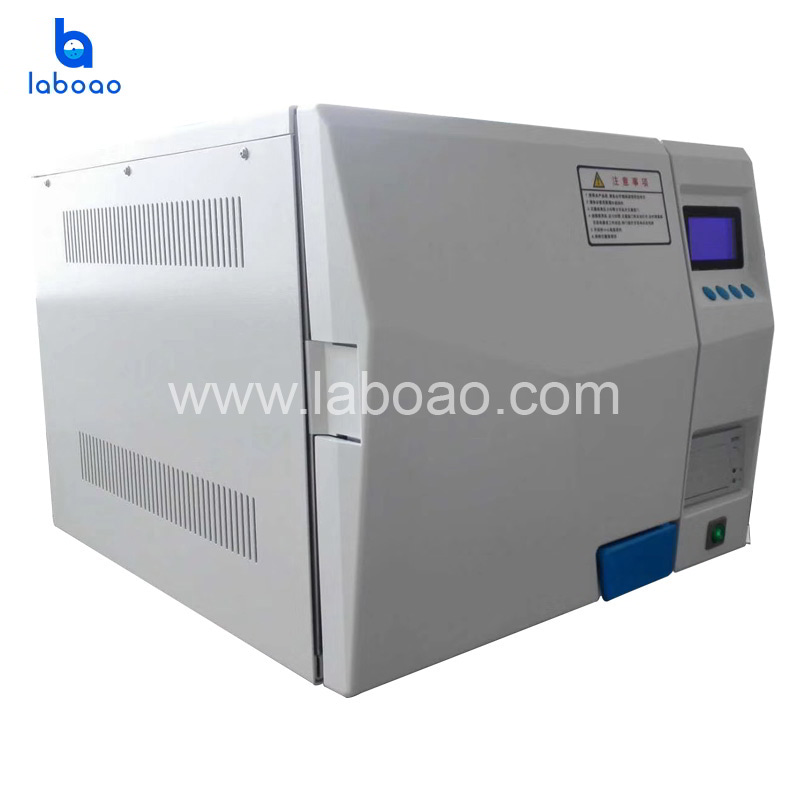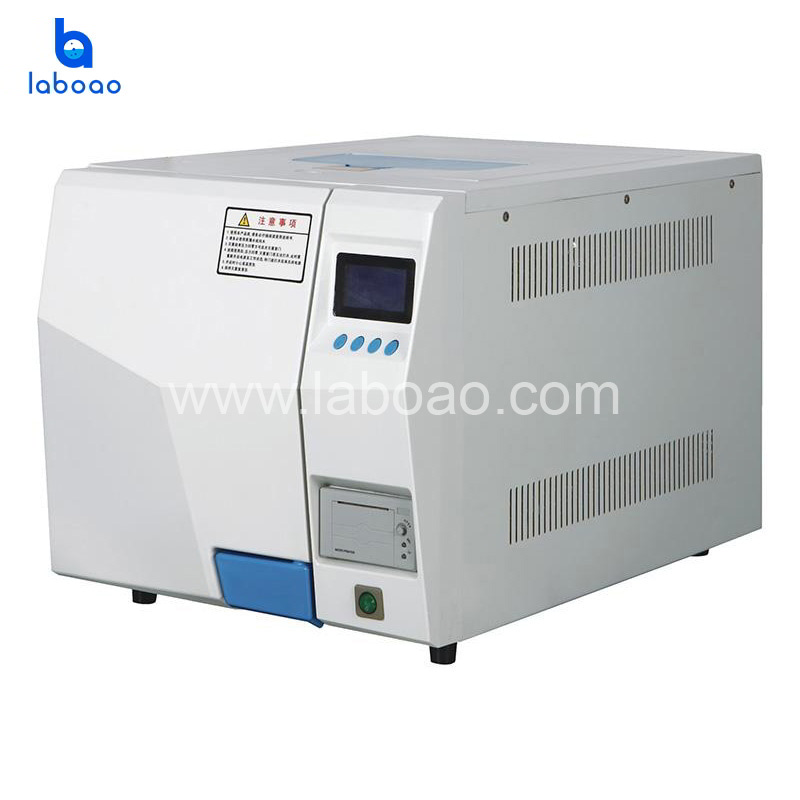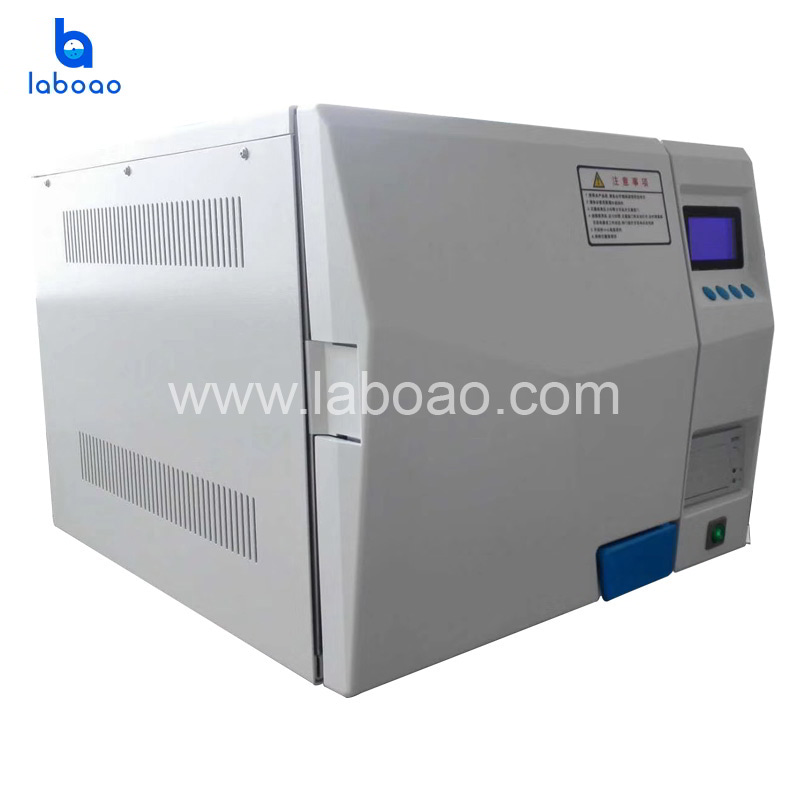 Mini Benchtop Class B Pulse Vacuum Steam Sterilizer
High pressure steam sterilizer is mainly used to sterilize with the high pressure steam.
Model

L-12DV/L-20DV/L-24DV

Brand

LABOAO

Port

Any port in China

Package

Plywood case package
Request Quotation
Chat Now
WhatsApp Chat

WeChat Chat
Download
VIDEO
DESCRIPTION
The steam sterilizer is a safe, reliable and automatically controlled sterilization device, which is consisting of a heating system, a microcomputer control system and a overheat overpressure protection system. The container has the advantages of reliable disinfection and sterilization effect, convenient operation, safe use, power saving and durability, and low cost, and is an ideal equipment for disinfecting and sterilizing surgical instruments, dressings, utensils and culture media by medical and scientific research units.
FEATURES
1. European Class B standard with three-pulse pre-vacuum and post-vacuum drying function, the remaining humidity of the device is <0.2%.
2. LCD display working status, touch button.
3. Vacuum degree up to -0.8bar, suitable for all kinds of packaged, unpackaged, solid, Class A hollow, porous and internal pipelined instruments
4. Ensure efficient removal of air from the hollow instruments (such as high-speed dental drills) so that high-temperature steam can reach every corner.
5. Full computer control, modular and simple operation interface.
6. BOWIE & DICK test for steam penetration testing.
7. With vacuum test to ensure vacuum performance at any time.
8. Fast independent steam generator.
9. Built-in micro printer for detailed recording of sterilization data.
10. With safety valve, manual safety door lock, pressure locking system, fault self-test, over-temperature and over-pressure automatic protection.
11. Inactivates HIV, hepatitis B (HBV), mad cow virus and Bacillus
12. This product is designed as an open water tank. The water and sewage tanks are separated for convenience and intuitiveness.
SPECIFICATIONS
Model

L-12DV

L-20DV

L-24DV

Sterilizing chamber volume

12L

18L

24L

φ200×370mm

φ250×360mm

φ250×470mm

Maximum working pressure

0.22Mpa

Maximum working temperature

134℃

Adjustment of temperature

105-134℃

Timer

0-99min

Heat average

≤±1℃

Power

AC220V.50Hz/1.8KW

AC220V.50Hz/2KW

AC220V.50Hz/2KW

Size

560*470*400

560*470*400

675*470*400

Packing size(mm)

655*560*495

655*560*495

765*560*495

Gross/ Net weight

48/43Kg

52/47Kg

58/53Kg