
HOME

>
PRODUCTS
>
Laboratory Equipment
>
Ultrasonic Flaw Detector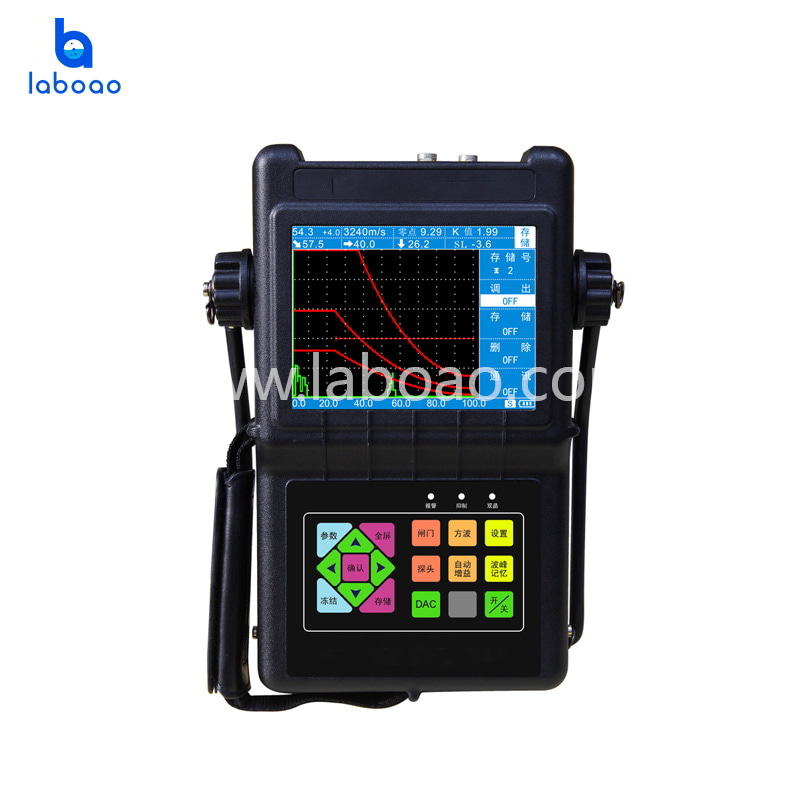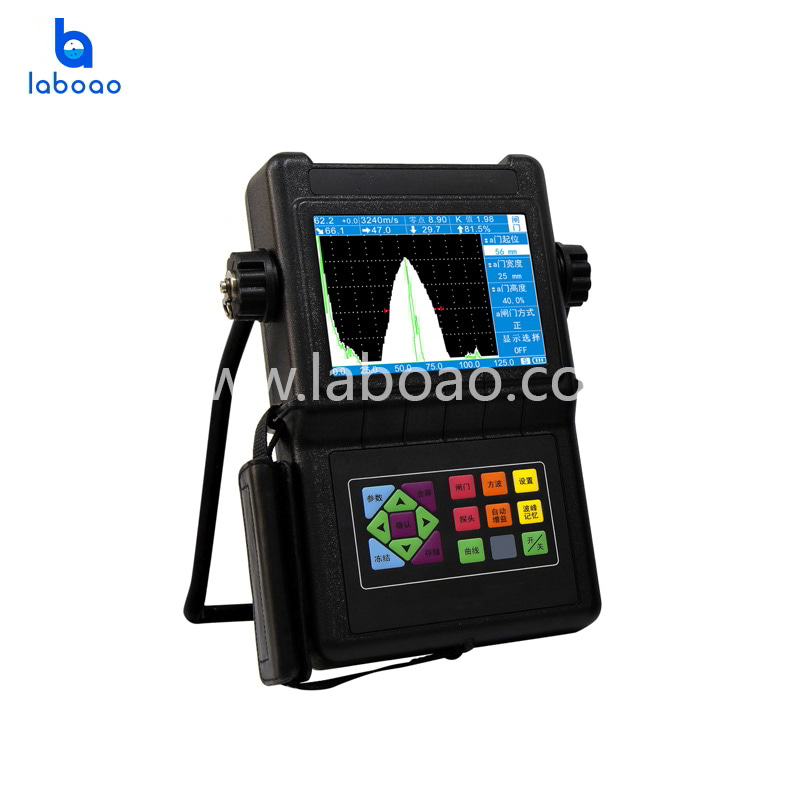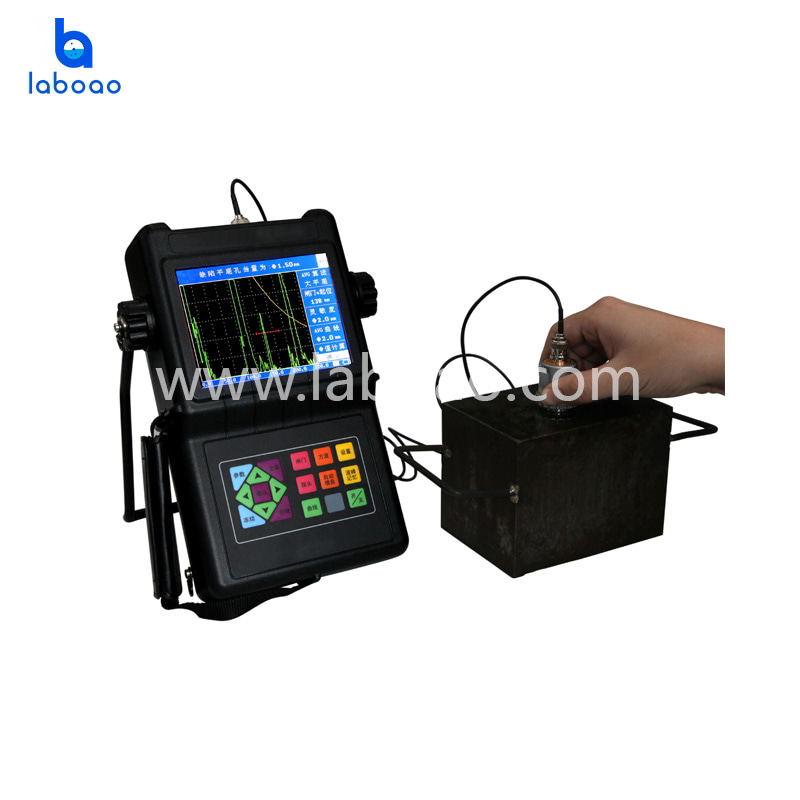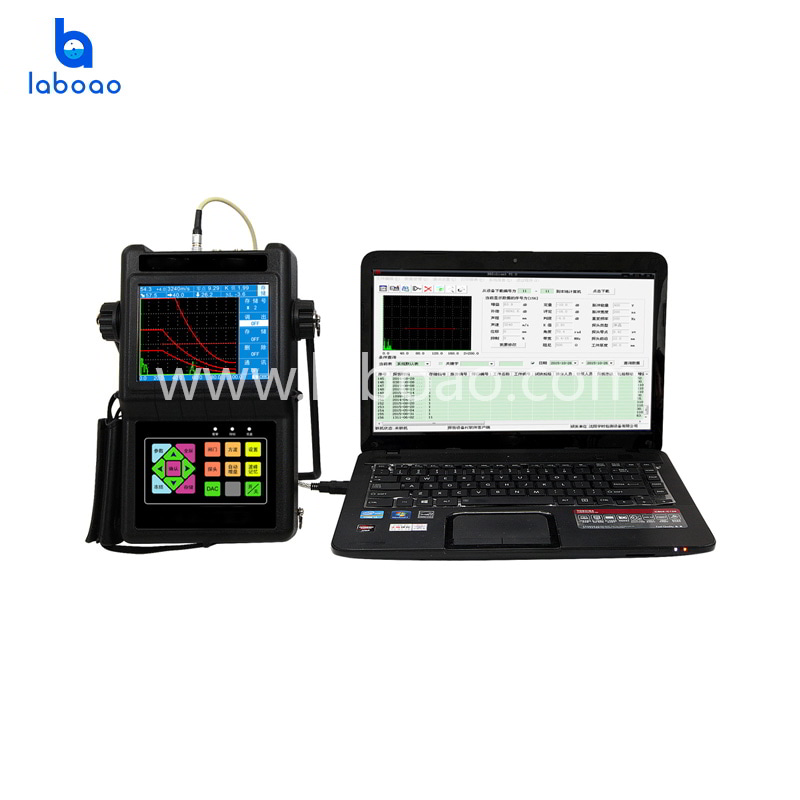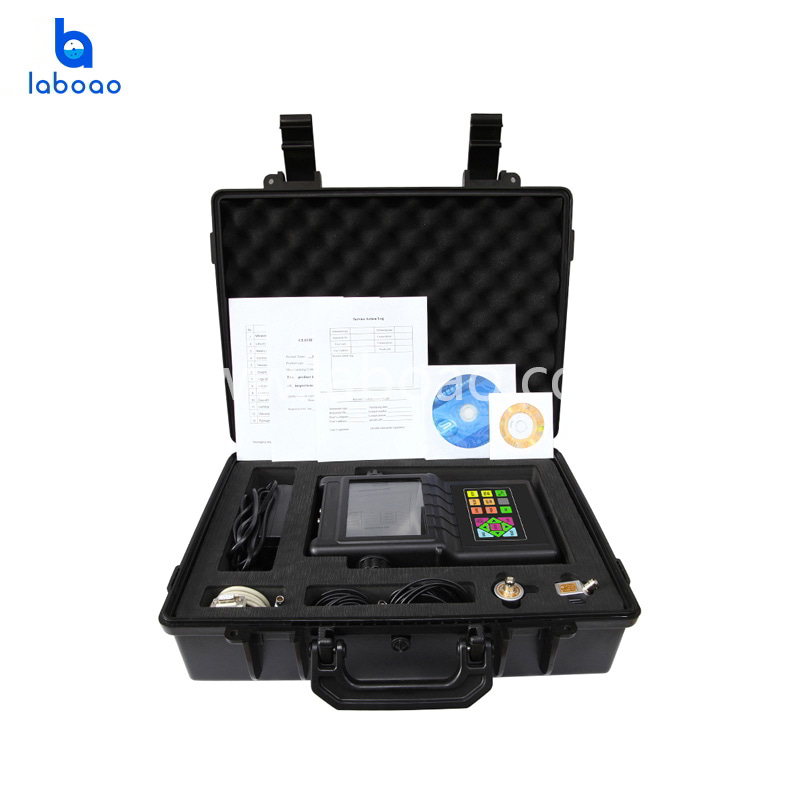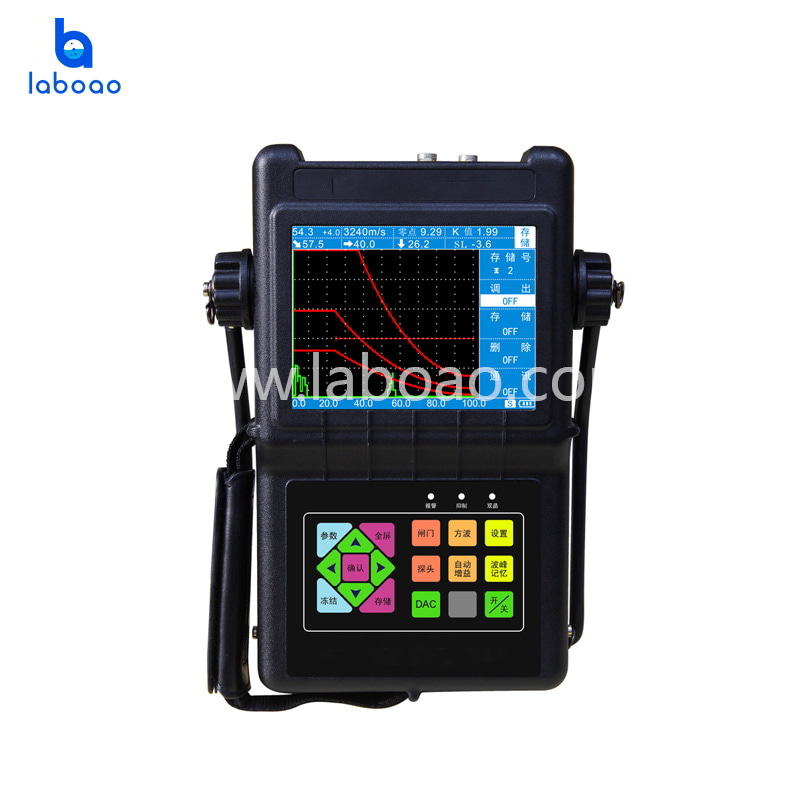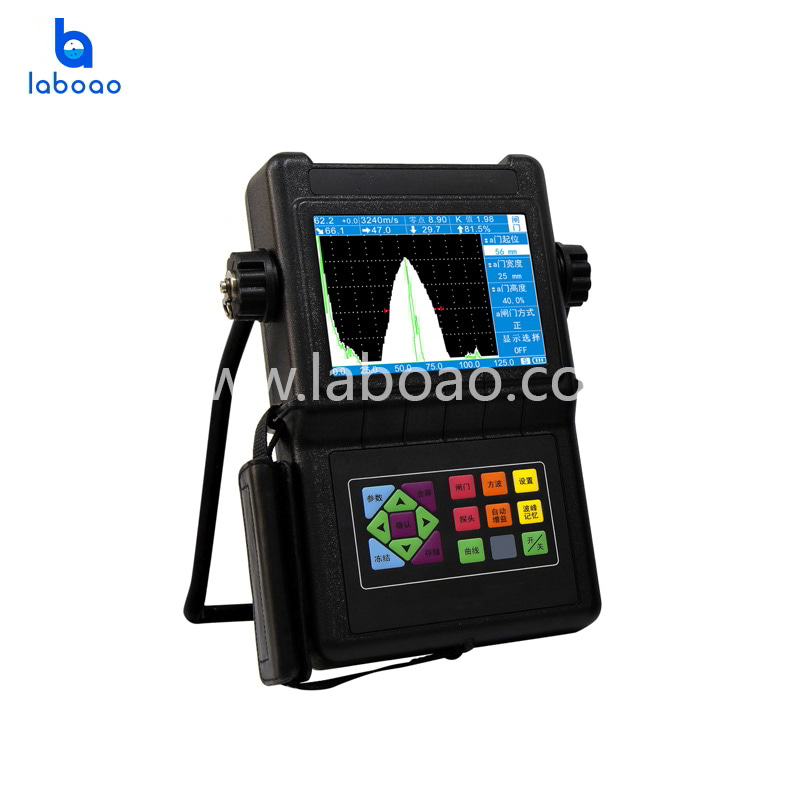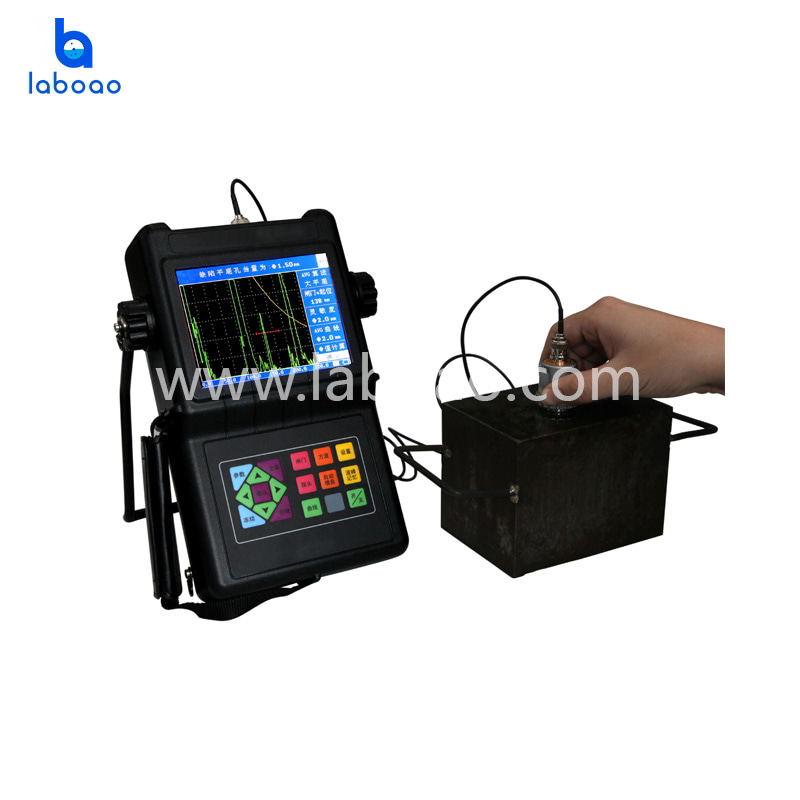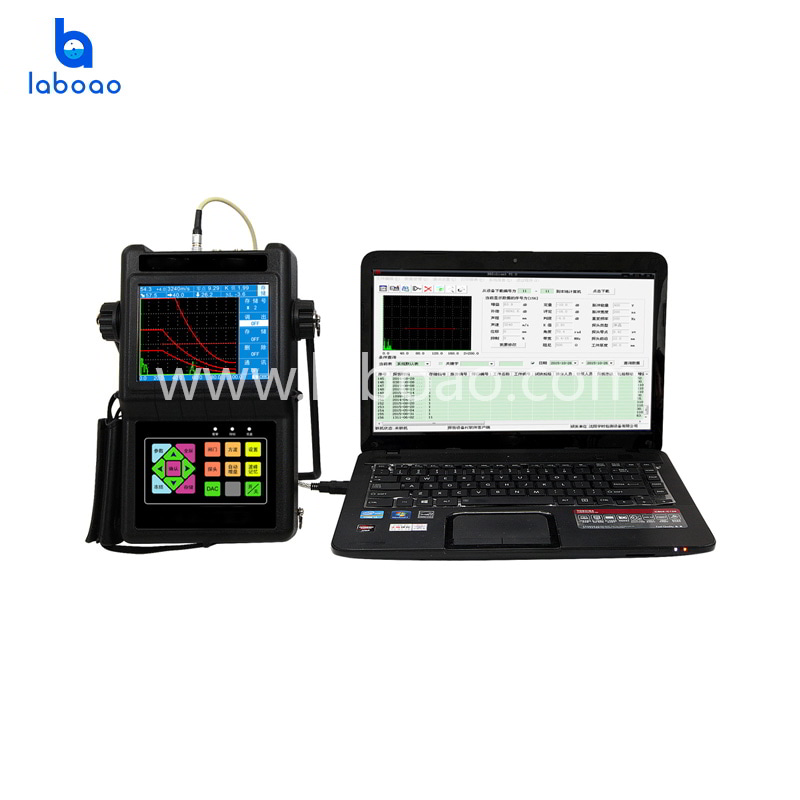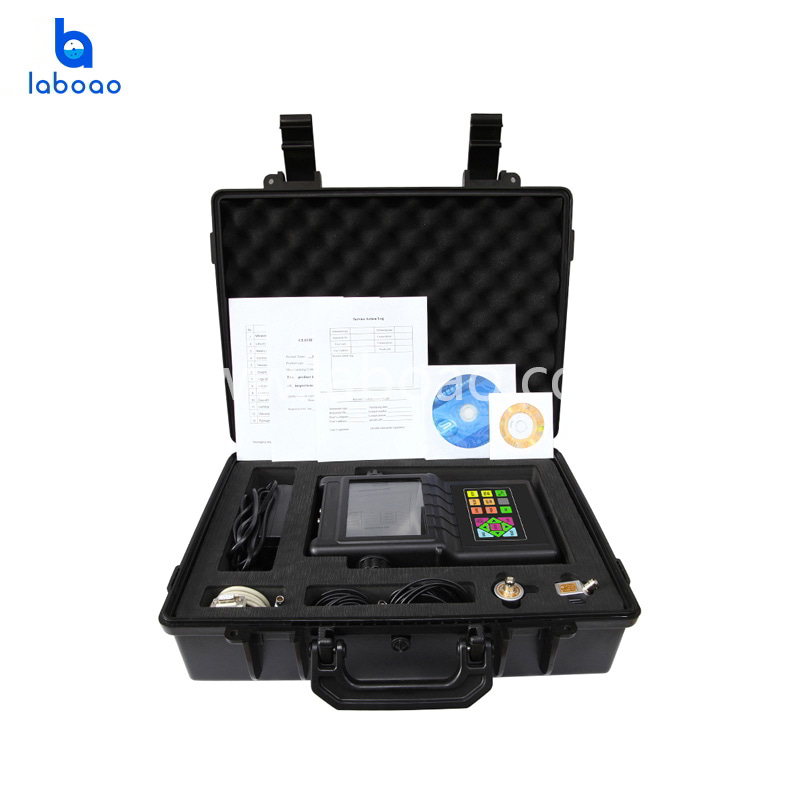 Adjustable Repetition Frequency Ultrasonic Flaw Detector Tester
Ultrasonic Flaw Detector is a portable industrial non-destructive testing instrument that can detect, locate, evaluate and diagnose various defects (cracks, looseness, pores, inclusions, etc.) of workpieces easily, quickly, without damage. Used in electric power, petrochemical, boiler and pressure vessel, steel structure, military, aerospace, railway transportation, automobile, machinery and other fields.
Model

LUT2800/LUT2820

Brand

LABOAO

Port

Any port in China

Package

Plywood case package
Request Quotation
Chat Now
WhatsApp Chat

WeChat Chat
Download
VIDEO
DESCRIPTION
Ultrasonic flaw detection can potentially be applied to any standard engineering material to find hidden cracks, voids, porosity, inclusion, and similar discontinuities. While most tests involve steel and other structural metals, flaw detectors can also be used on plastics, composites, fiberglass, and ceramics. Some common applications include:
Weld inspection -- by far the most important market for ultrasonic flaw detection
Primary metals -- beams, billets, bars, ingots, forgings, tubular stock
Infrastructure -- bridge beams, bridge pins, railroad rails, metal structures
Petrochemical -- pipelines, tanks, support structures
In-service testing -- railroad wheels and axles, aircraft landing gears and engine mounts, crane booms, drive shafts, tanks and pressure vessels, bolt testing
Manufacturing -- spot welds, braze joints, castings, bond testing
Composites -- aerospace parts, wind turbines, automotive composites, marine fiberglass
FEATURES
1. Full screen display function: make the echo display area cover the whole screen, bringing maximum visual feeling to the work.
2. Mass storage: can store up to 1000 data sets, including waveforms, curves, parameters, etc. (including 1000 channels in the traditional sense)
3. Measuring point: peak value or front edge of echo in valve
4. Echo-echo thickness measurement: Zero calibration is omitted, and the net thickness of the substrate can be directly measured through the coating.
5. Peak memory: real-time envelope displays the highest wave of the defect and records the maximum value of the defect, which is helpful for accurate location and fast scanning of the defect, and can also help to identify the defect by means of envelope waveform.
6. Automatic gain: automatically adjust the gain to the set amplitude height
7. Alarm function: incoming/lost wave alarm
8. Solid waveform display: increase visual contrast of waveform, fast scanning is not missing
9. Real-time clock: automatically recording the date and time of the stored waveform
10. Display freezing: capture waveform and acoustic range data at any time, and move the valve to measure echo parameters after freezing.
11. Defect location: real-time display of sound path S, level X, depth Y and wave height H.
12. Defect quantification: real-time display of dB difference value and SL quantification value
13. Digital suppression: 0-80%, increasing by 1%, without affecting linearity and gain
14. Valves a and b: two independent measuring valves to monitor echo, amplitude and acoustic distance
15. DAC, AVG curve function, curve changes with the change of gain, sound path and displacement
16. Distance compensation: Real-time compensation of flaw detection echo according to time-varying gain method to avoid missing small defects
17. Center value calculation: automatically convert the echo height of the defect into the equivalent size of the defect
18. Variable emission pulse generator: the pulse voltage is continuously adjustable from 50 to 400 volts and the pulse width is continuously adjustable from 25 to 1000 seconds
19. Impedance matching: 33/50/100/500 ohm adjustable for four gears.
20. Receiving filter: 1-4MHz, 0.5-15MHz adjustable.
21. Multi-step adjustable repetition frequency: avoid reverberation (phantom) signals when detecting large workpieces.
22. Working languages: Chinese and English operating interfaces
23. Data communication: communicate with the computer through RS232 interface to transmit waveforms and data, so as to realize the management of deep injury results, the generation and printout of flaw detection reports on the computer.
SPECIFICATIONS
LUT2800

LUT2820

Highlight true color screen

YES

DAC curve

YES

AVG curve

NO

YES

Variable square wave technology

YES

Data storage

YES

UtView software

YES

Working frequency

(0.5-15)MHz

Sound velocity of material

(1000-9999) m/s

Operation Mode

Pulse echo,double crystal

Pulse shift

(0-1000)mm

Probe zero

(0-199.99) us

Gain control

(0-110)dB,(0.1,1-2,6)dB stepping

Vertical linearity error

≤3%

Horizontal linearity error

≤0.3%

Sensitivity margin

≥60dB(deep200mm, φ2 flat-bottom hole)

Definition

≥32dB

Dynamic range

≥30dB

Average noise level

≤10%

Battery working time

9 hours

Power supply

12V DC,220V AC

Dimensions

270*190*60mm

Weight

2kg (including batteries)
Standard Delivery of LUT2800 Ultrasonic Flaw Detector
| | | |
| --- | --- | --- |
| NO. | Item | Quantity |
| 1 | Ultrasonic Flaw Detector | 1 |
| 2 | Lithium battery | 1 |
| 3 | Charger (with power line) | 1 |
| 4 | Communication Cable | 1 |
| 5 | Straight Beam Probe | 1 |
| 6 | Angle Probe | 1 |
| 7 | Probe Cable (BNC-BNC) | 2 |
| 8 | Instrument Case | 1 |
| 9 | Instrument Case Belt | 1 |
| 10 | User Manual, Packing List, Warranty Card | 1 |
| 11 | Data Communication Software (electronic-directions inside) | 1 |
| 12 | Demo Disc | 1 |
WHY CHOOSE US
Factory direct sales with competitive price.
Premium quality with CE & ISO certification.
Strong product OEM & ODM customization capability.
Promise production & on-time delivery.
Perfect after-sales service, free product accessories.
15 years of experience in R&D and production of ultrasonic flaw detector machine.

OUR FACTORY
We have a standard production workshop and a complete production team. They always produce a serious and responsible attitude to produce each product. Our R&D team is made up of multi-aspects professional engineers such as design engineer,technology specialist ,qualified specialist and process control manager, etc. Our qualified specialists strictly realize the process comprehensive supervision based on our quality process control system, which contains products design, research and development, test, production, quality inspection and packaging.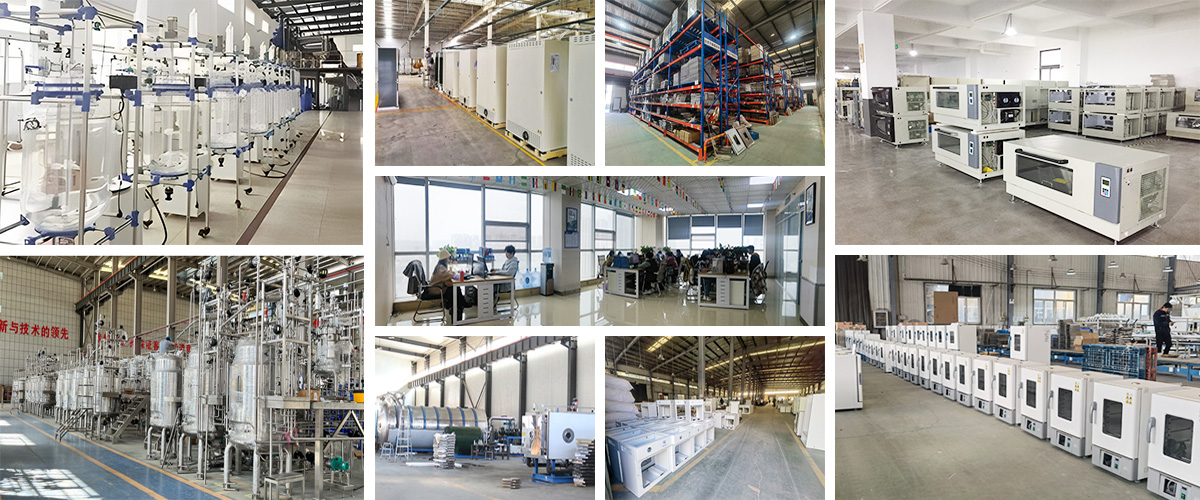 PACKAGING & SHIPPING
Our product packaging has been proven over the long term and we usually have plywood boxes or cartons with trays. We will arrange the appropriate packaging according to the weight and size of the goods. Of course, you can also choose the packaging form.

CUSTOMER CASES
Our laboratory instruments and equipment are used in many scientific laboratories, scientific research institutions, universities, hospitals, centers for disease control and other institutions, and are combined with many well-known biopharmaceuticals, new energy, electronics companies, food processing, environmental protection, etc. Enterprise cooperation, our stable and reliable products are exported to more than 120 countries around the world, and have been highly recognized by them, believe LABOAO, we grow together!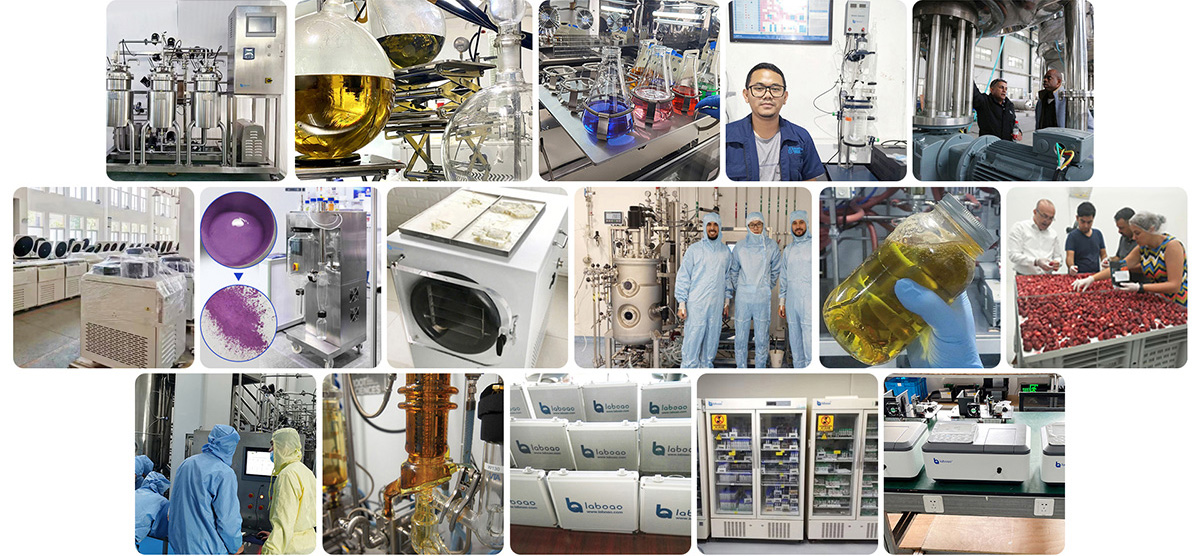 AFTER-SALE WARRANTY

Authenticity Guaranteed
We assure you purchase our products are 100% certified products.

24*7Hours Service
Provide 7*24 hours service telephone & support email to help you solve problems quickly.

Technical Support
Provide equipment installation, adjustment, operation training, etc.

1 Year Warranty
Free maintenance and accessories within warranty period(not caused by human factors).