
HOME

>
PRODUCTS
>
Life Science Instrument
>
Nucleic Acid Extractor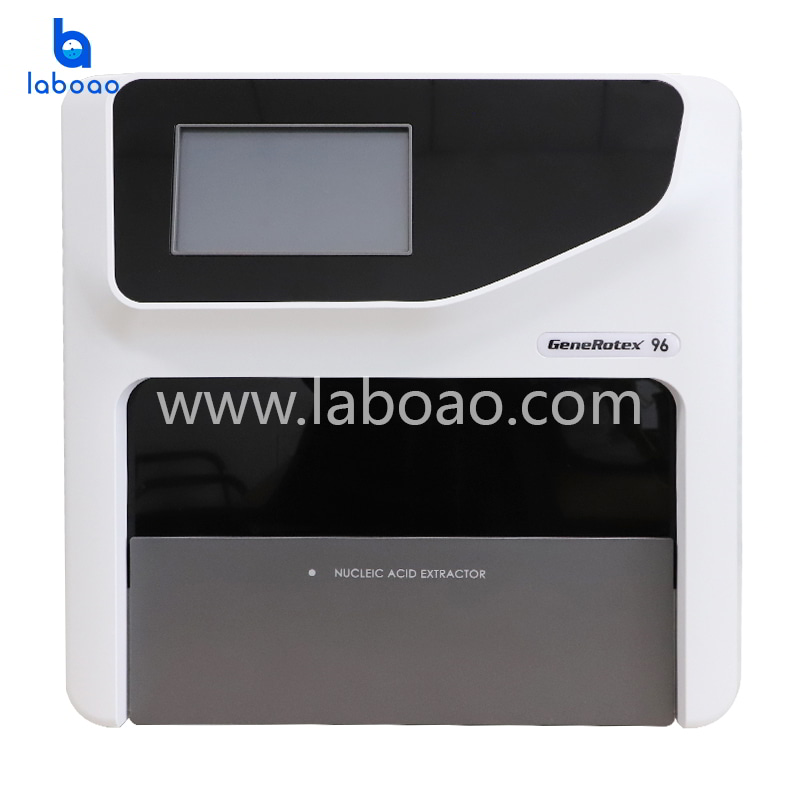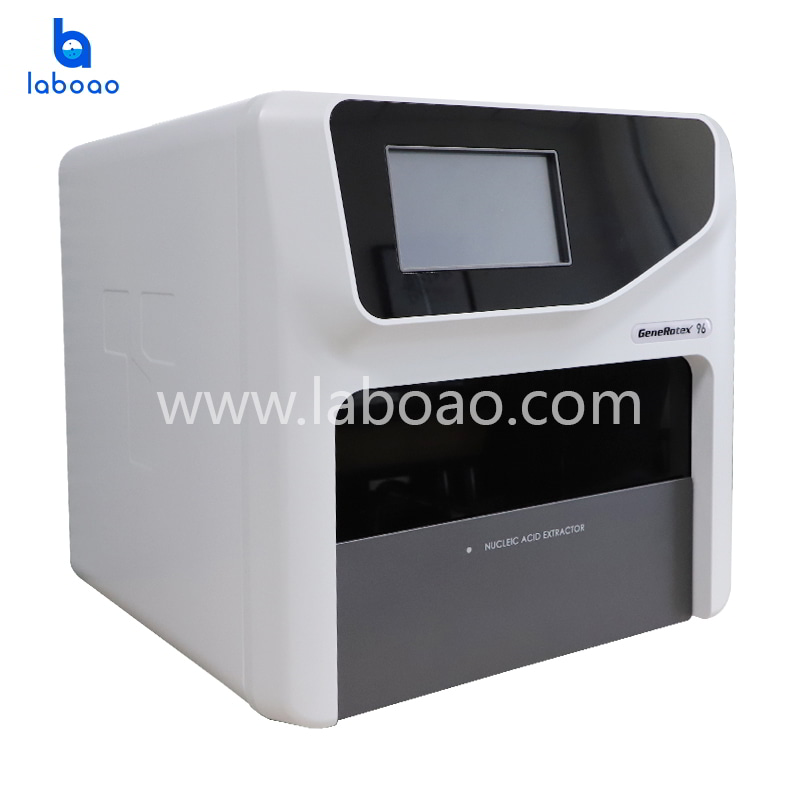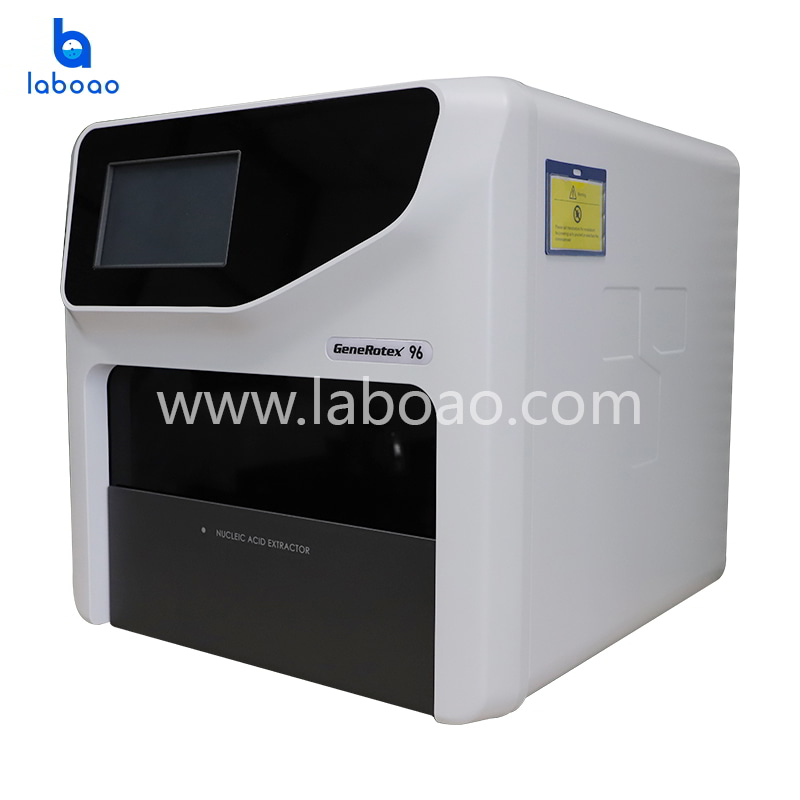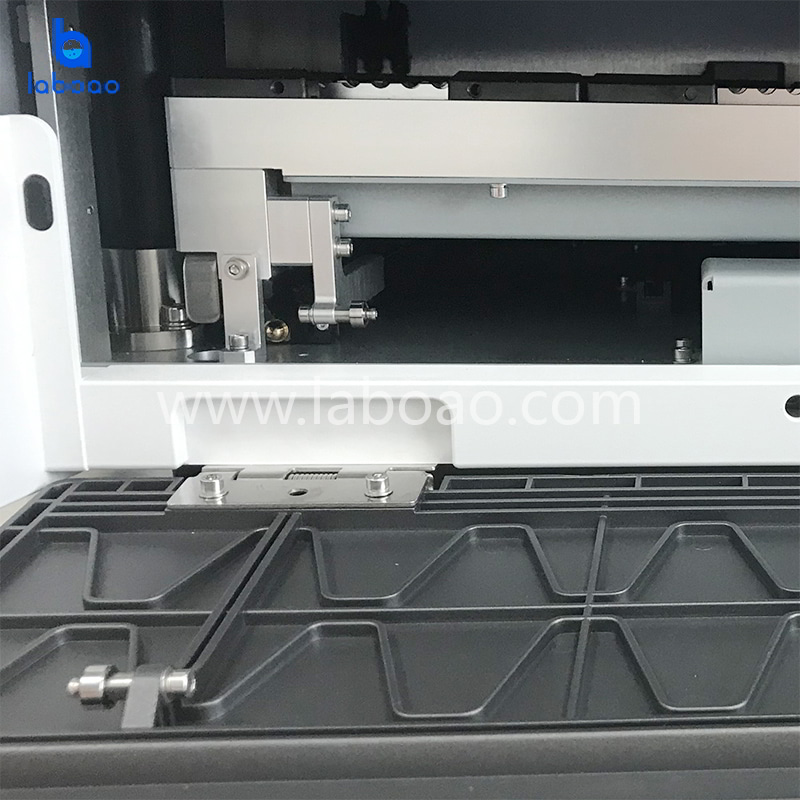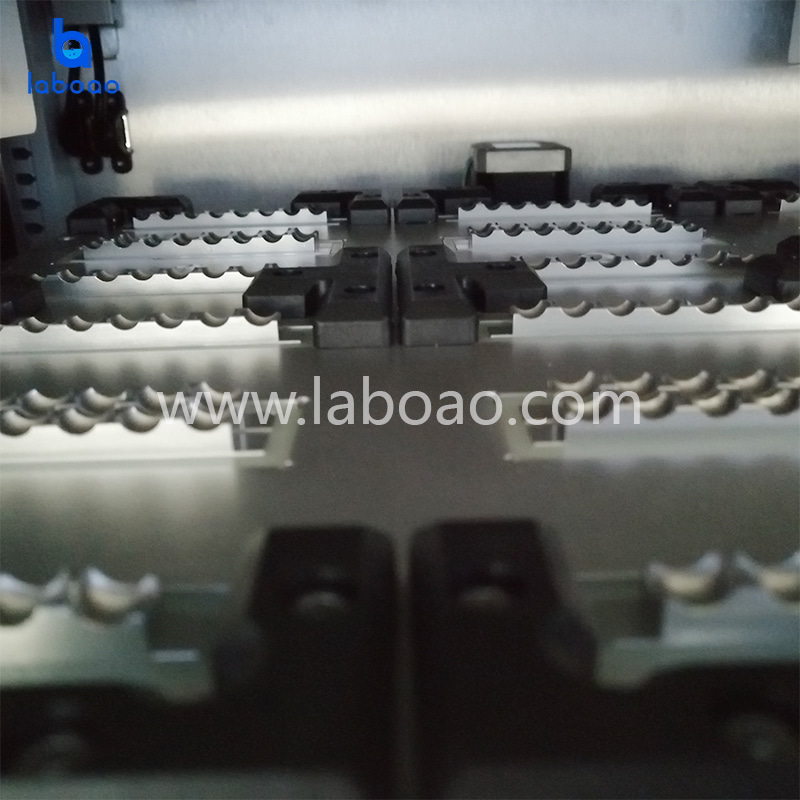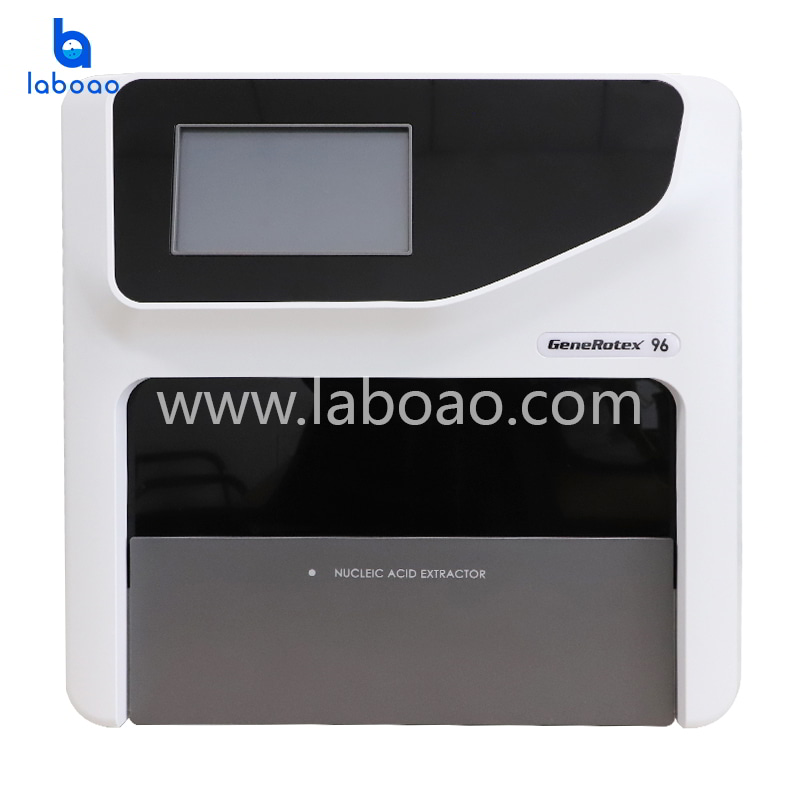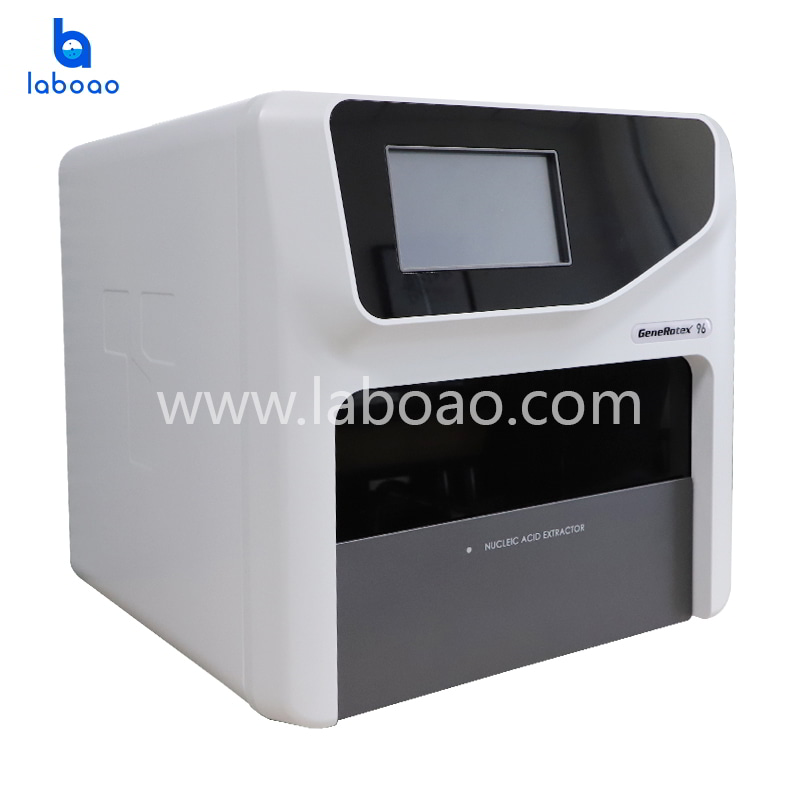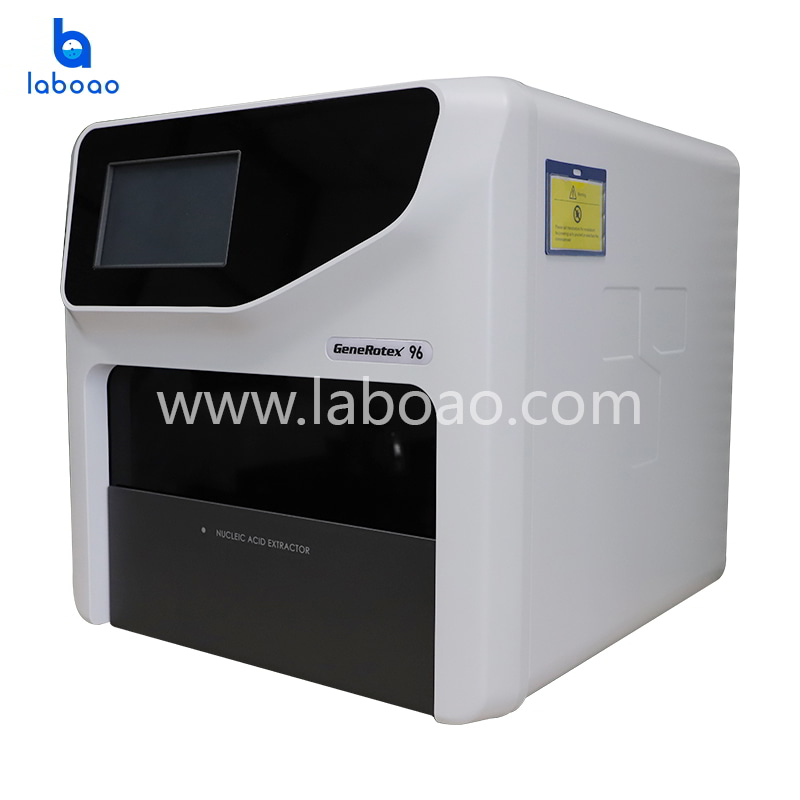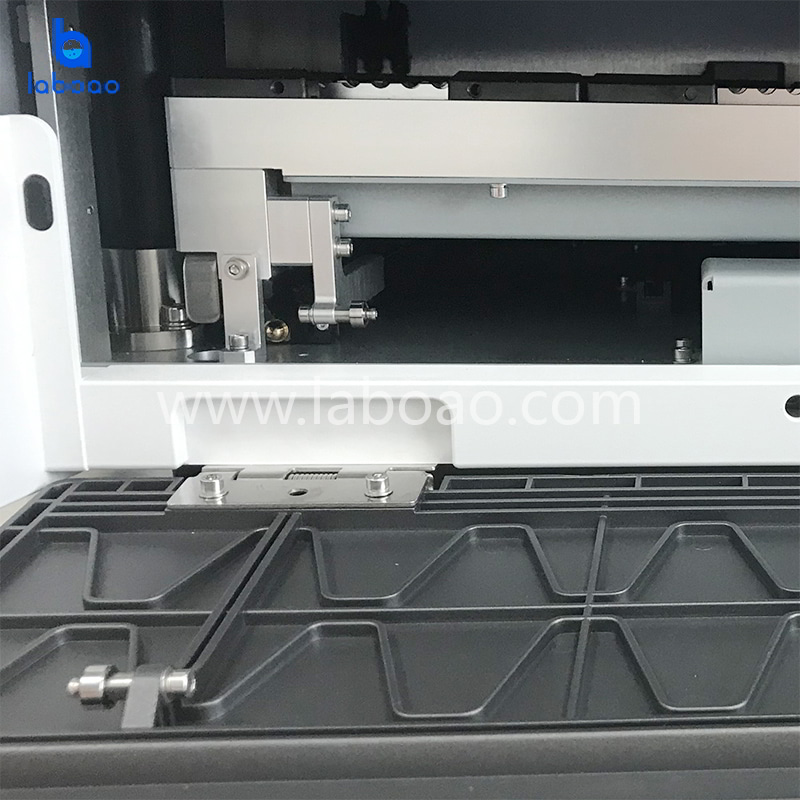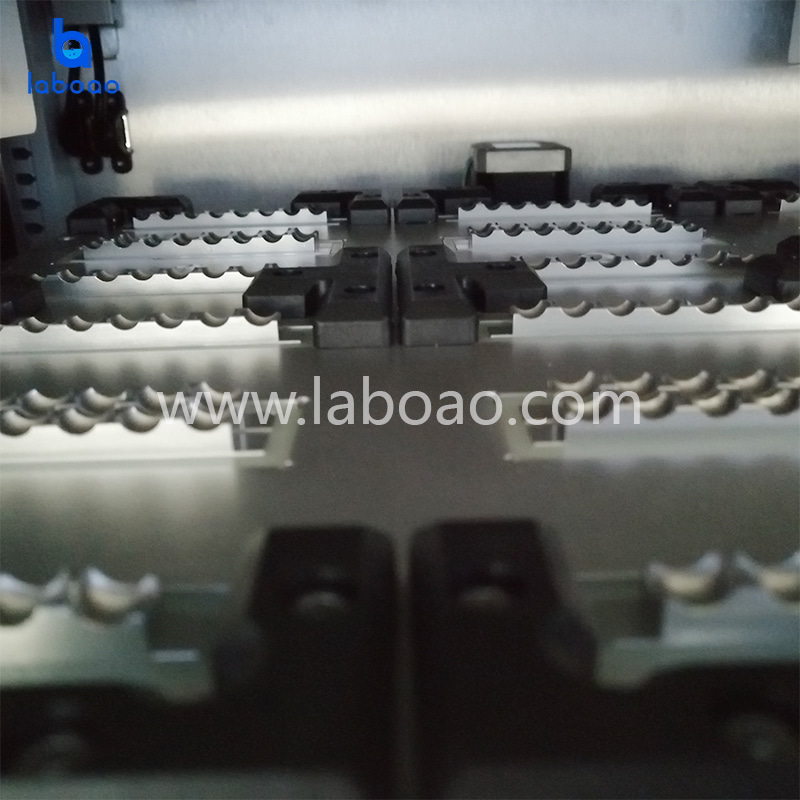 Automatic Rotary Nucleic Acid Extraction Instrument
GeneRotex series full-automatic nucleic acid extraction instrument is the latest generation of technology. Based on the principle of magnetic bead method and using rotary nucleic acid extraction technology, it can overcome the shortcomings of traditional nucleic acid extraction methods and realize the rapid and efficient preparation of large numbers of sample nucleic acids.
Model

GeneRotex Series

Brand

LABOAO

Port

Any port in China

Package

Plywood case package
Request Quotation
Chat Now
WhatsApp Chat

WeChat Chat
Download
VIDEO
DESCRIPTION
Automatic rotary nucleic acid extraction instrument with 24/48/96 flux modules, with corresponding nucleic acid extraction reagents, it can process serum, plasma, whole blood, swabs, amniotic fluid, feces, tissue lavage fluid, tissue, paraffin sections, bacteria, fungi and many more Sample types are widely used in disease prevention and control, animal quarantine, clinical diagnosis, entry-exit inspection and quarantine, food and drug supervision, forensic science, teaching and scientific research.
FEATURES
1. Rotary nucleic acid extraction, combined with air filtration and UV disinfection, can greatly reduce the risk of contamination, and the extraction efficiency is higher and quieter
2. Multiple selection of flux modules, can process a wide range of sample volumes
3. External code scanning gun, one-click operation after scanning program
4. Motor-driven automatic switch experiment cabin
SPECIFICATIONS
| | |
| --- | --- |
| Model | GeneRotex 96 |
| Sample throughput | 1~96 |
| Processing volume | 30~1000μl |
| Recommended sample size | 200μl |
| Applicable supplies | 96-well deep well plate, customized single six-piece tube |
| spinning speed | ≤2000rpm |
| Temperature control range | Cracking heating: 30 ° C ~ 120 ° C Elution heating: 30 ° C ~ 120 ° C |
| Hybrid approach | Rotate and mix |
| Operating language | Built-in Chinese / English operating language, freely switchable |
| Operation method | 7-inch full-color LCD screen with touch or code gun control |
| Program storage | Built-in program, can store up to 10,000 programs |
| Program management | Flexible creation, editing, application and deletion of programs |
| Automatic hatch | Motor-driven automatic switch experiment cabin |
| QR code scanning | Can be connected with external scanning gun, automatically identify the application after scanning, one-click operation |
| Magnetic bead recovery | >98% |
| Power failure protection | Free to choose whether to continue running the experiment when power is accidentally cut off and then powered on |
| Pollution control | Negative pressure HEPA exhaust filter module, built-in UV disinfection module |
| Instrument interface | USB interface |
| Weight | 40KG |
| Dimensions | 490*510*480mm |
| Using electric | AC110-240V, 50Hz/60Hz, 600W |
| Temperature range | 10-30℃ |
| Humidity range | ≤85% |
WHY CHOOSE US
Factory direct sales with competitive price.
Premium quality with CE & ISO certification.
Strong product OEM & ODM customization capability.
Promise production & on-time delivery.
Perfect after-sales service, free product accessories.
15 years of experience in R&D and production of nucleic acid extractor machine.

OUR FACTORY
We have a standard production workshop and a complete production team. They always produce a serious and responsible attitude to produce each product. Our R&D team is made up of multi-aspects professional engineers such as design engineer,technology specialist ,qualified specialist and process control manager, etc. Our qualified specialists strictly realize the process comprehensive supervision based on our quality process control system, which contains products design, research and development, test, production, quality inspection and packaging.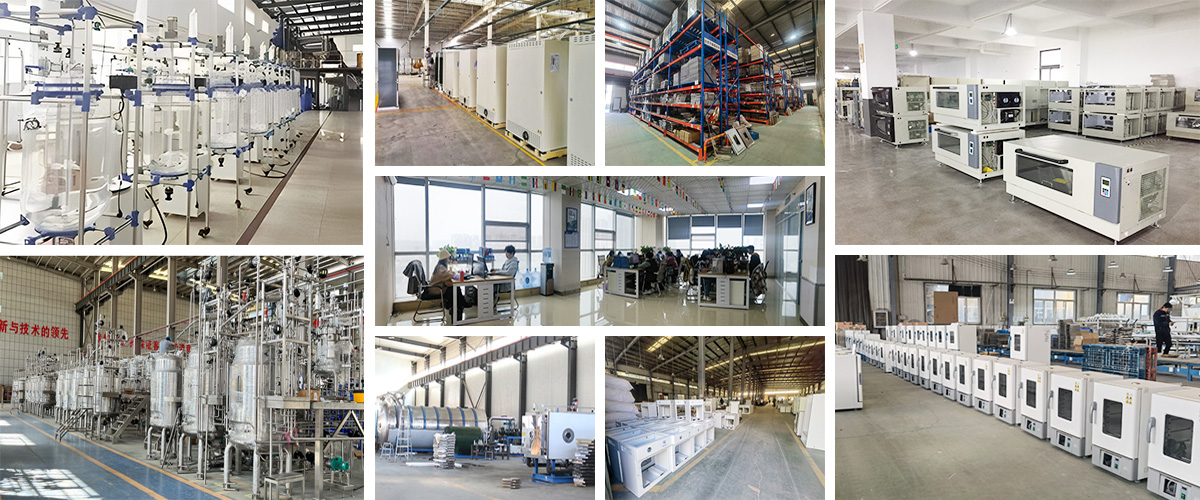 PACKAGING & SHIPPING
Our product packaging has been proven over the long term and we usually have plywood boxes or cartons with trays. We will arrange the appropriate packaging according to the weight and size of the goods. Of course, you can also choose the packaging form.

CUSTOMER CASES
Our laboratory instruments and equipment are used in many scientific laboratories, scientific research institutions, universities, hospitals, centers for disease control and other institutions, and are combined with many well-known biopharmaceuticals, new energy, electronics companies, food processing, environmental protection, etc. Enterprise cooperation, our stable and reliable products are exported to more than 120 countries around the world, and have been highly recognized by them, believe LABOAO, we grow together!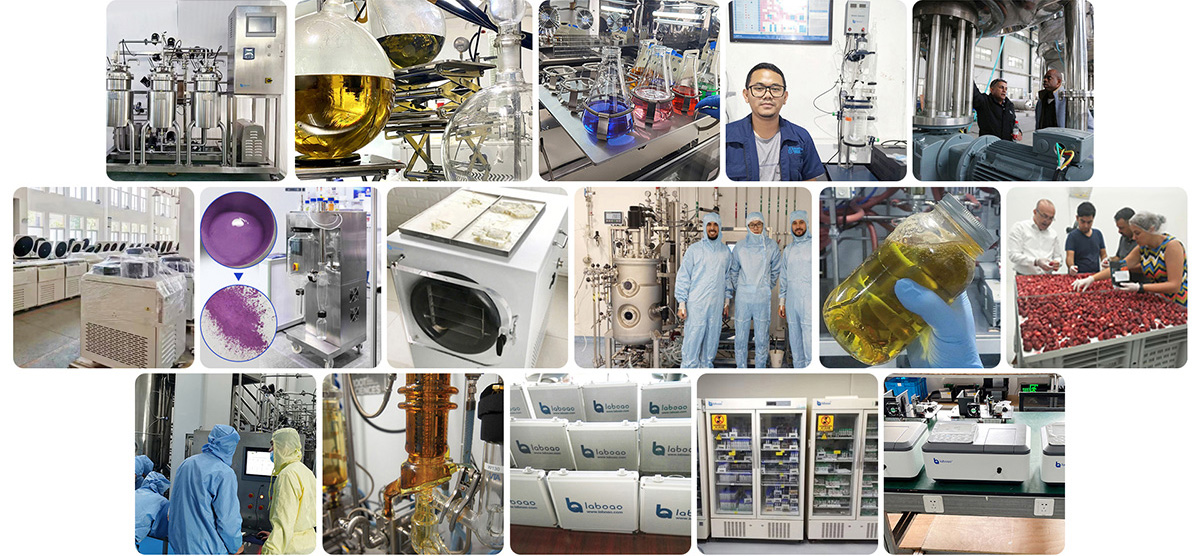 AFTER-SALE WARRANTY

Authenticity Guaranteed
We assure you purchase our products are 100% certified products.

24*7Hours Service
Provide 7*24 hours service telephone & support email to help you solve problems quickly.

Technical Support
Provide equipment installation, adjustment, operation training, etc.

1 Year Warranty
Free maintenance and accessories within warranty period(not caused by human factors).