
HOME

>
PRODUCTS
>
Life Science Instrument
>
Nucleic Acid Extractor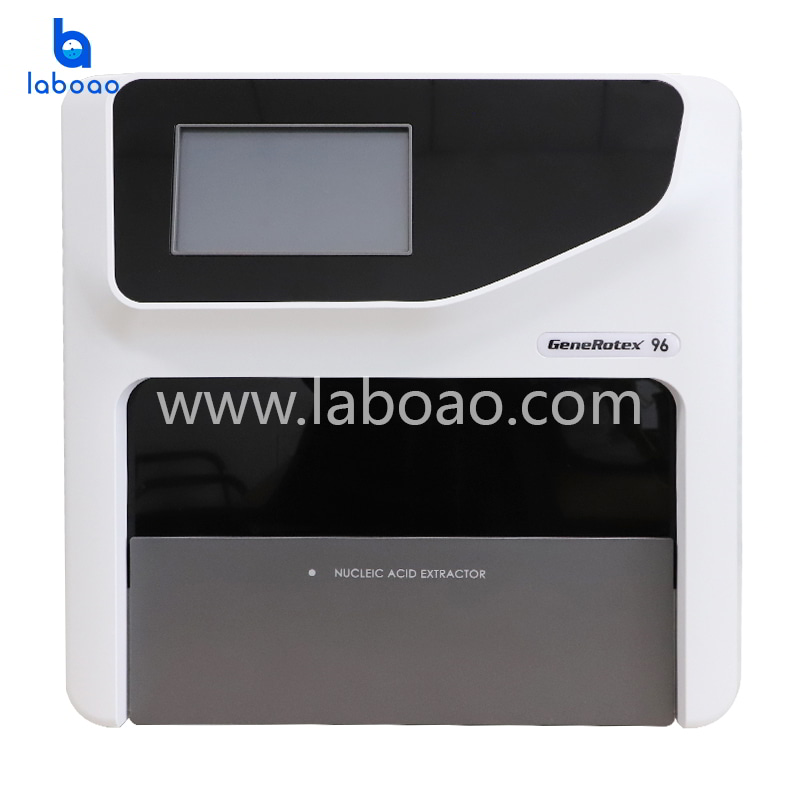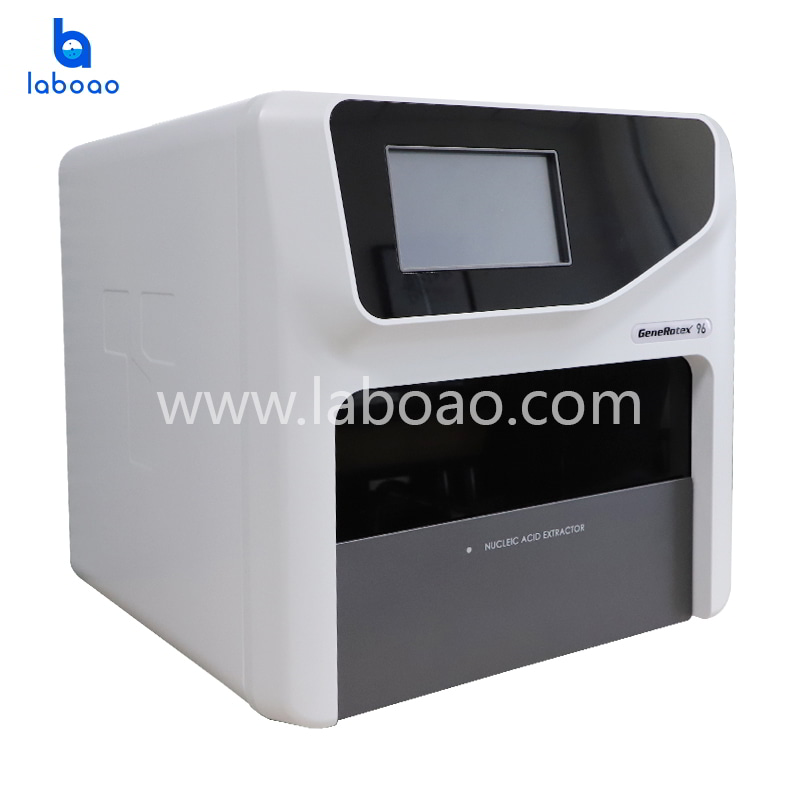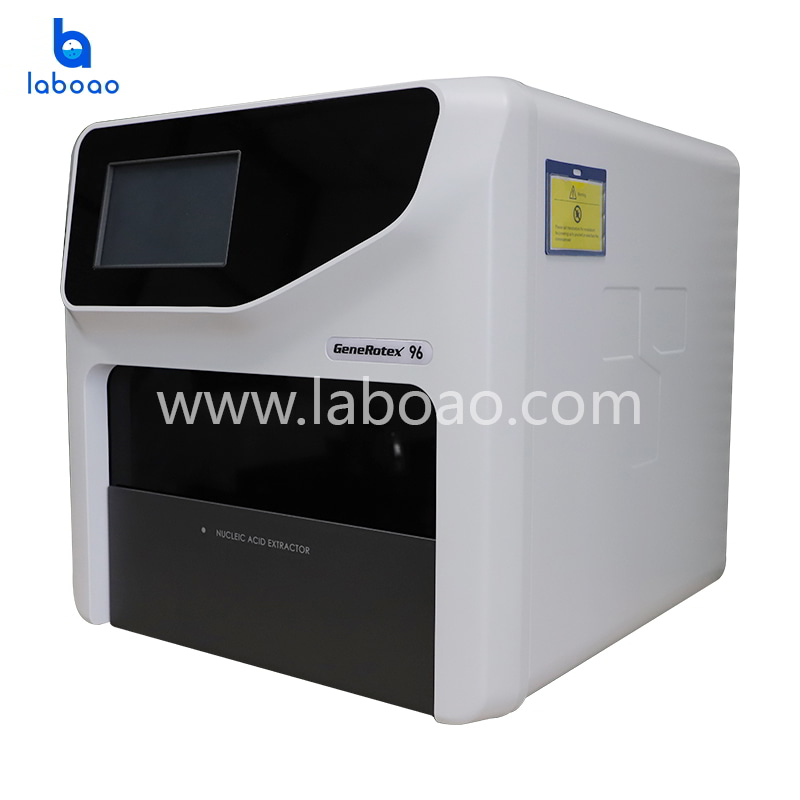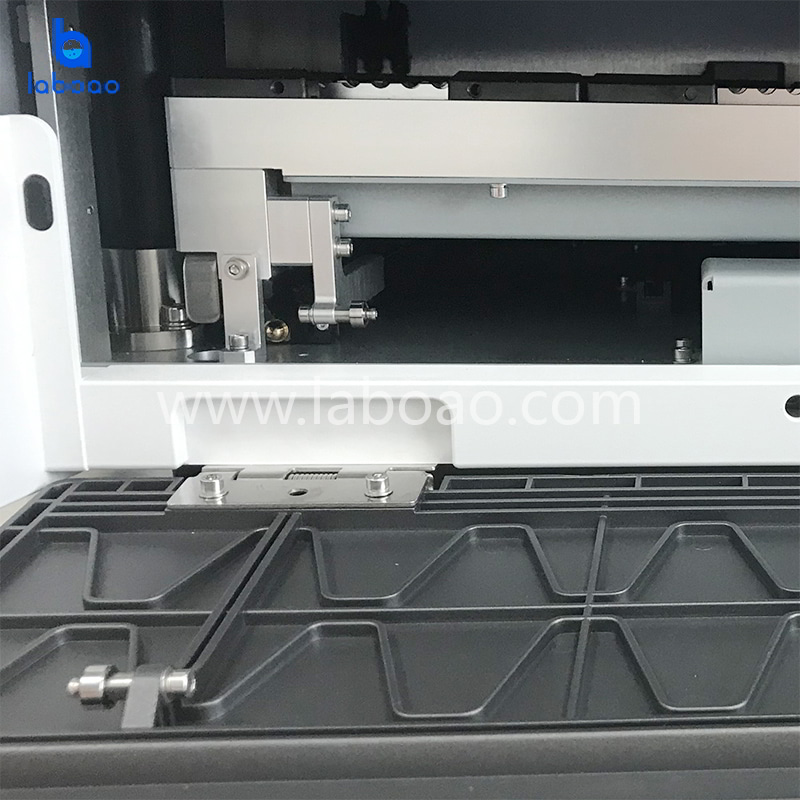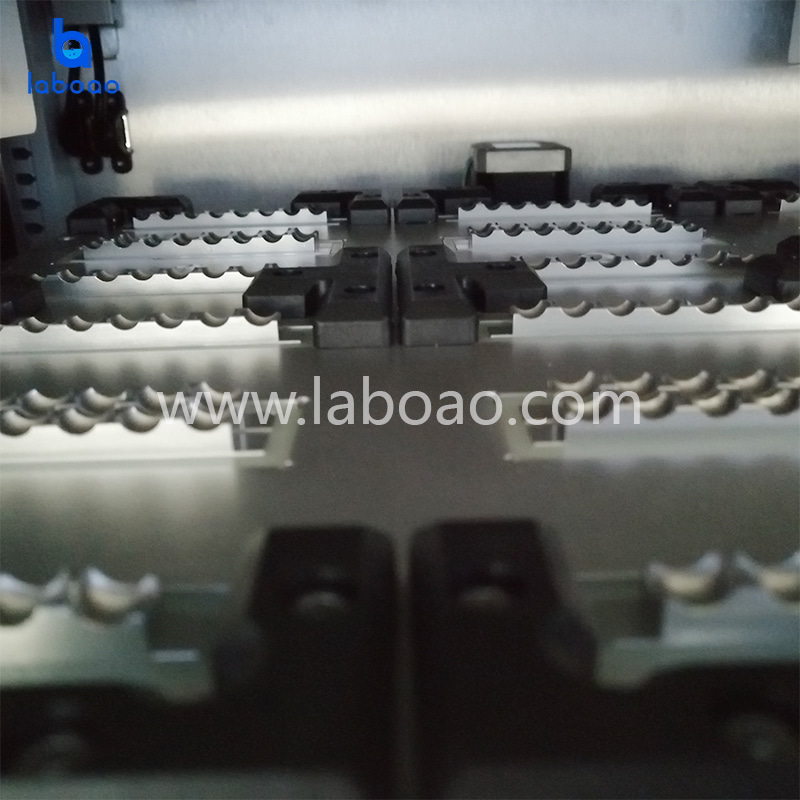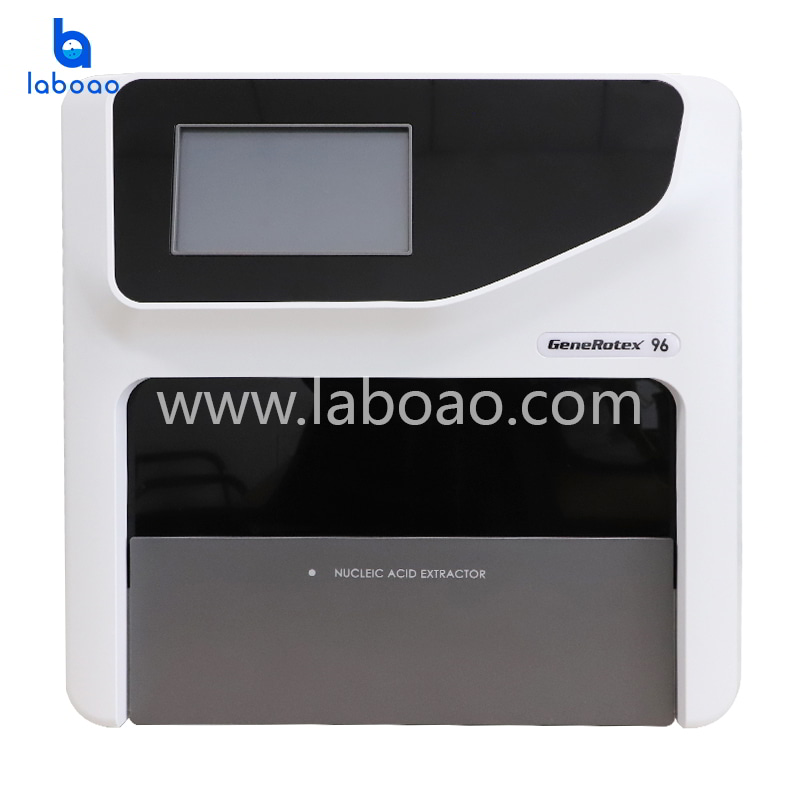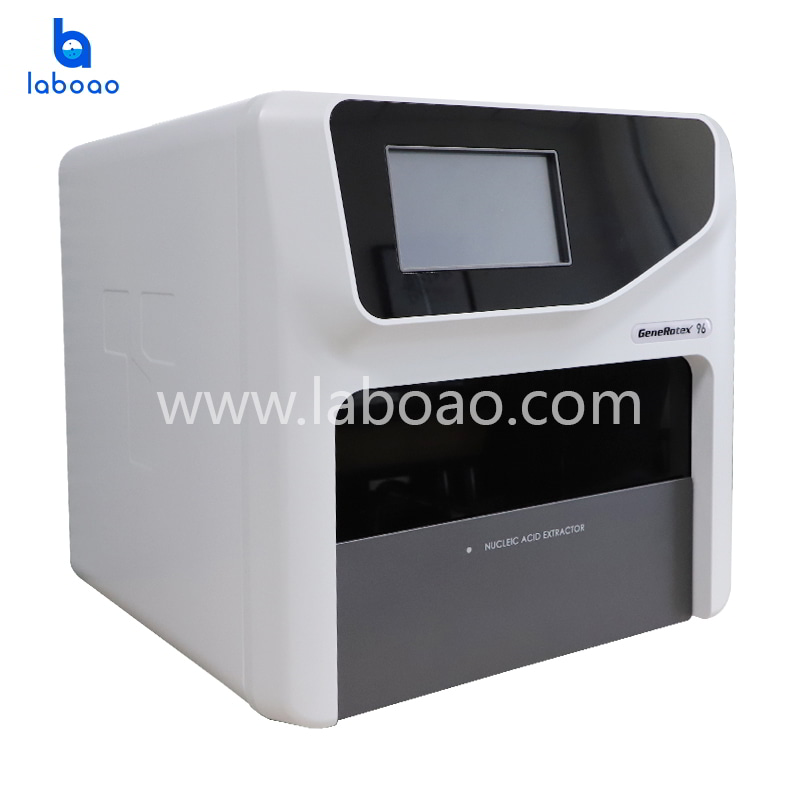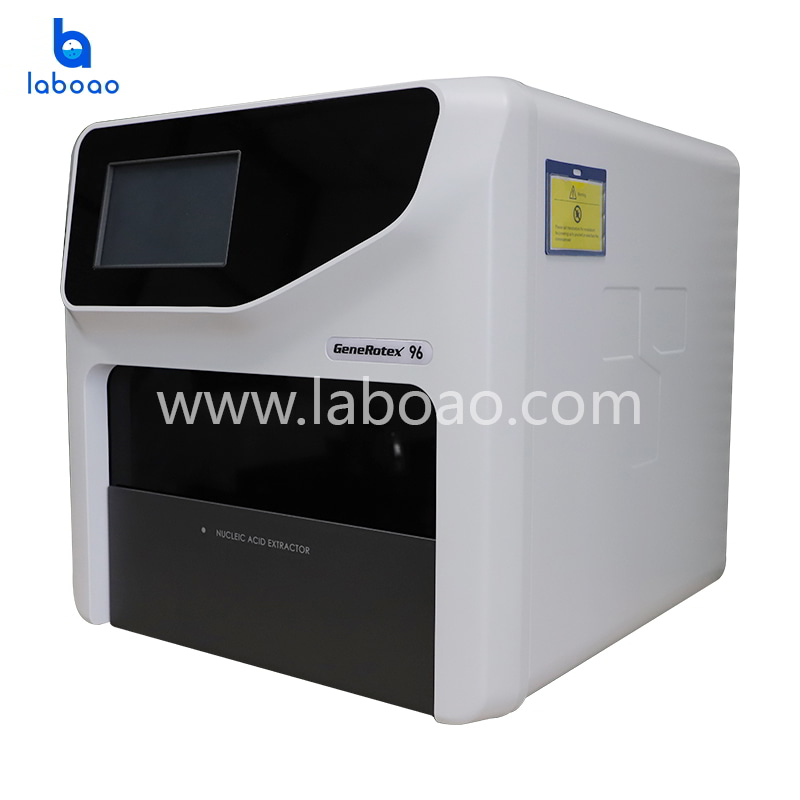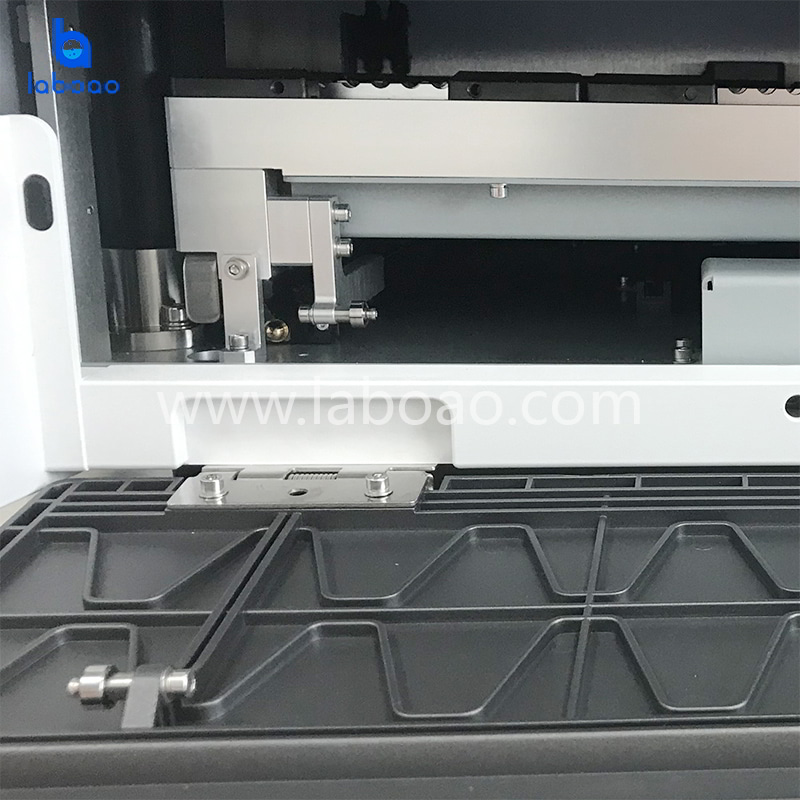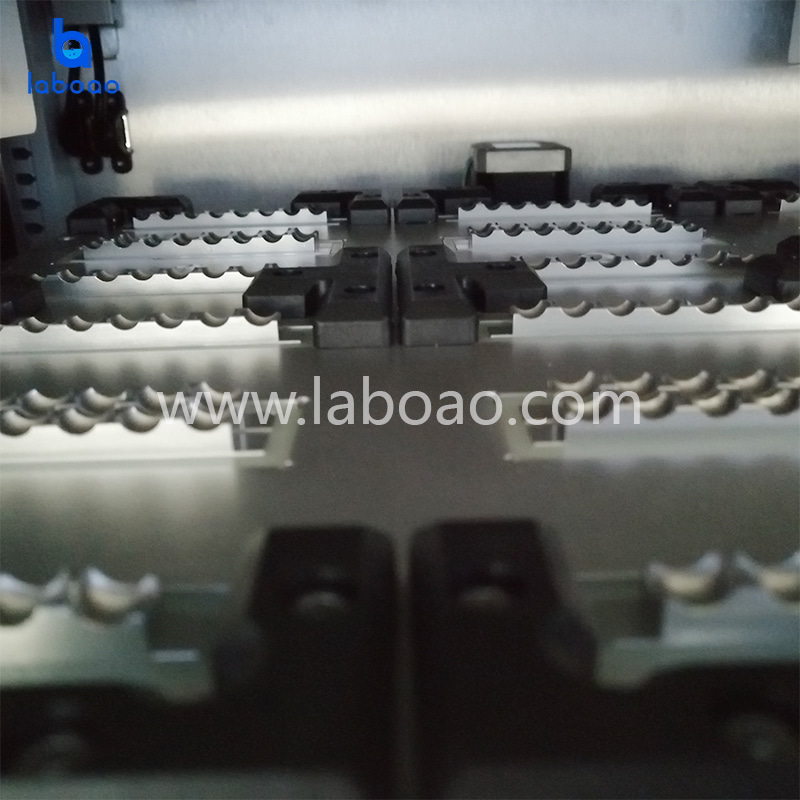 Automatic Rotary Nucleic Acid Extraction Instrument
GeneRotex series full-automatic nucleic acid extraction instrument is the latest generation of technology. Based on the principle of magnetic bead method and using rotary nucleic acid extraction technology, it can overcome the shortcomings of traditional nucleic acid extraction methods and realize the rapid and efficient preparation of large numbers of sample nucleic acids.
Model

GeneRotex Series

Brand

LABOAO

Port

Any port in China

Package

Plywood case package
Request Quotation
Chat Now
WhatsApp Chat

WeChat Chat
Download
VIDEO
DESCRIPTION
Automatic rotary nucleic acid extraction instrument with 24/48/96 flux modules, with corresponding nucleic acid extraction reagents, it can process serum, plasma, whole blood, swabs, amniotic fluid, feces, tissue lavage fluid, tissue, paraffin sections, bacteria, fungi and many more Sample types are widely used in disease prevention and control, animal quarantine, clinical diagnosis, entry-exit inspection and quarantine, food and drug supervision, forensic science, teaching and scientific research.
FEATURES
1. Rotary nucleic acid extraction, combined with air filtration and UV disinfection, can greatly reduce the risk of contamination, and the extraction efficiency is higher and quieter
2. Multiple selection of flux modules, can process a wide range of sample volumes
3. External code scanning gun, one-click operation after scanning program
4. Motor-driven automatic switch experiment cabin
SPECIFICATIONS
| | |
| --- | --- |
| Model | GeneRotex 96 |
| Sample throughput | 1~96 |
| Processing volume | 30~1000μl |
| Recommended sample size | 200μl |
| Applicable supplies | 96-well deep well plate, customized single six-piece tube |
| spinning speed | ≤2000rpm |
| Temperature control range | Cracking heating: 30 ° C ~ 120 ° C Elution heating: 30 ° C ~ 120 ° C |
| Hybrid approach | Rotate and mix |
| Operating language | Built-in Chinese / English operating language, freely switchable |
| Operation method | 7-inch full-color LCD screen with touch or code gun control |
| Program storage | Built-in program, can store up to 10,000 programs |
| Program management | Flexible creation, editing, application and deletion of programs |
| Automatic hatch | Motor-driven automatic switch experiment cabin |
| QR code scanning | Can be connected with external scanning gun, automatically identify the application after scanning, one-click operation |
| Magnetic bead recovery | >98% |
| Power failure protection | Free to choose whether to continue running the experiment when power is accidentally cut off and then powered on |
| Pollution control | Negative pressure HEPA exhaust filter module, built-in UV disinfection module |
| Instrument interface | USB interface |
| Weight | 40KG |
| Dimensions | 490*510*480mm |
| Using electric | AC110-240V, 50Hz/60Hz, 600W |
| Temperature range | 10-30℃ |
| Humidity range | ≤85% |