
HOME

>
PRODUCTS
>
Freeze Dryer
>
Laboratory Freeze Dryer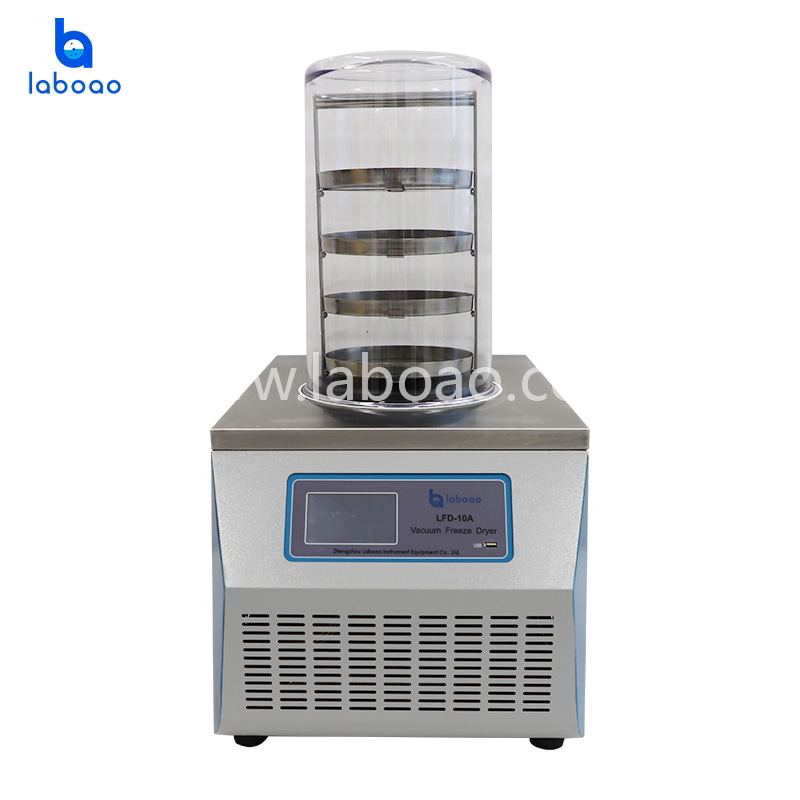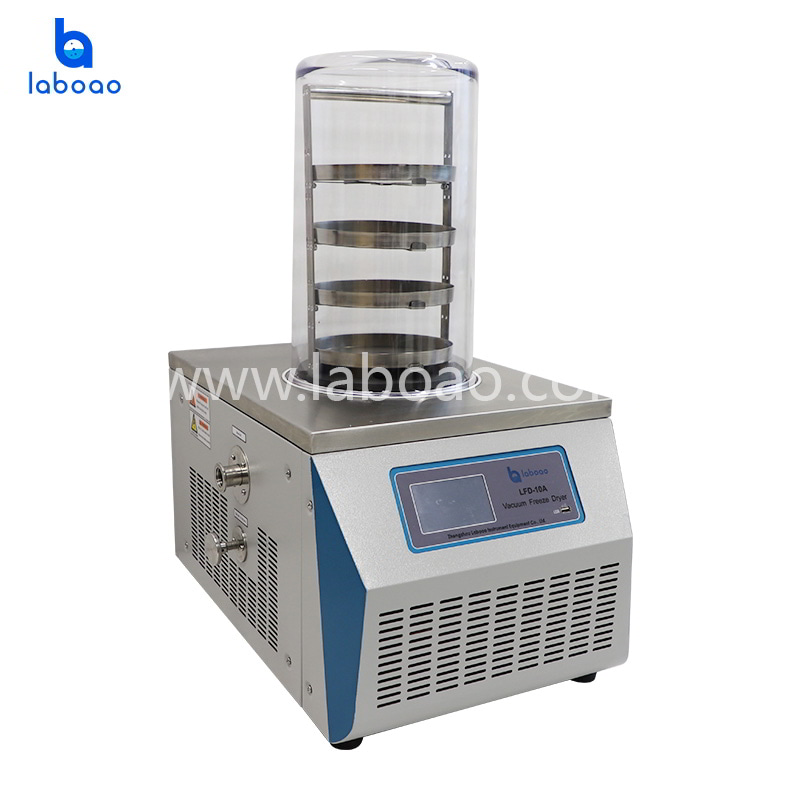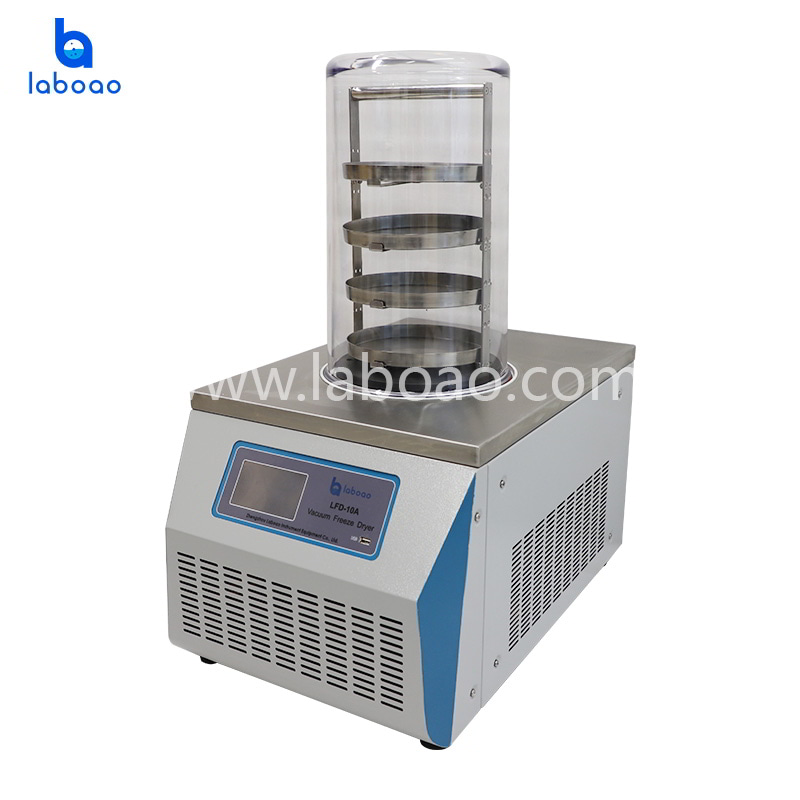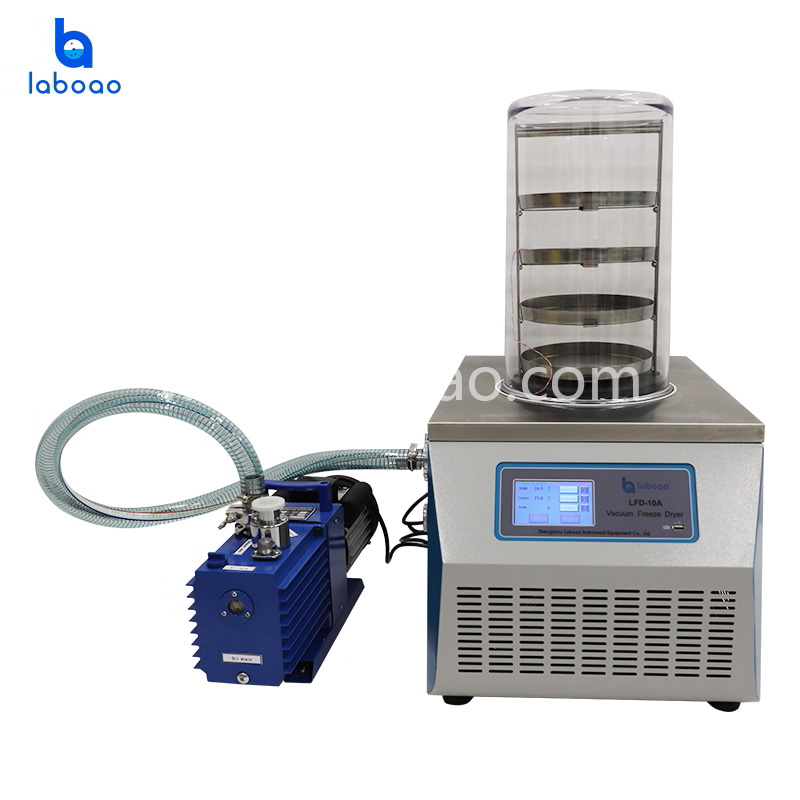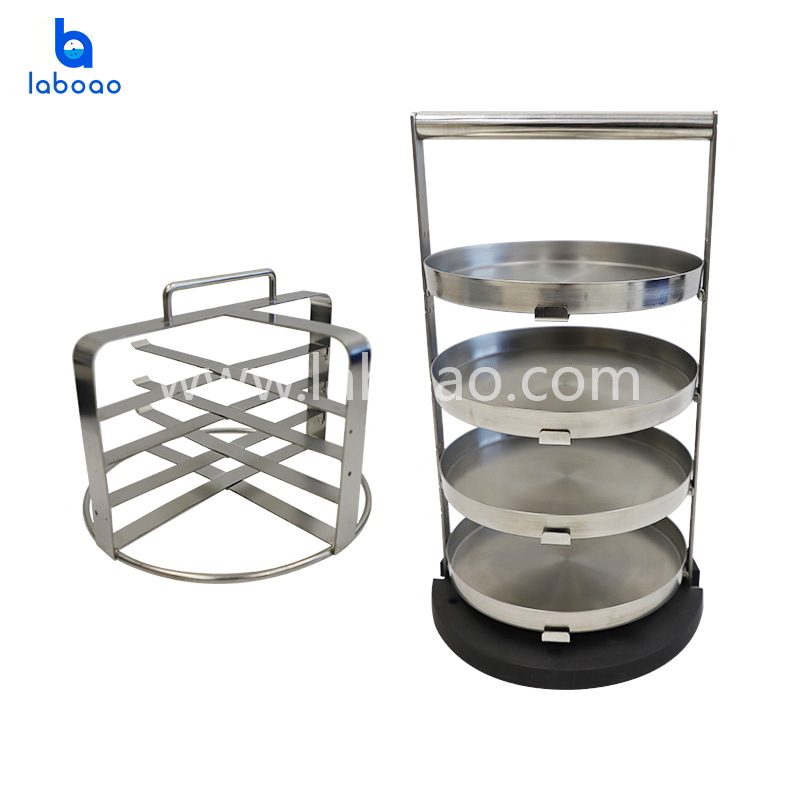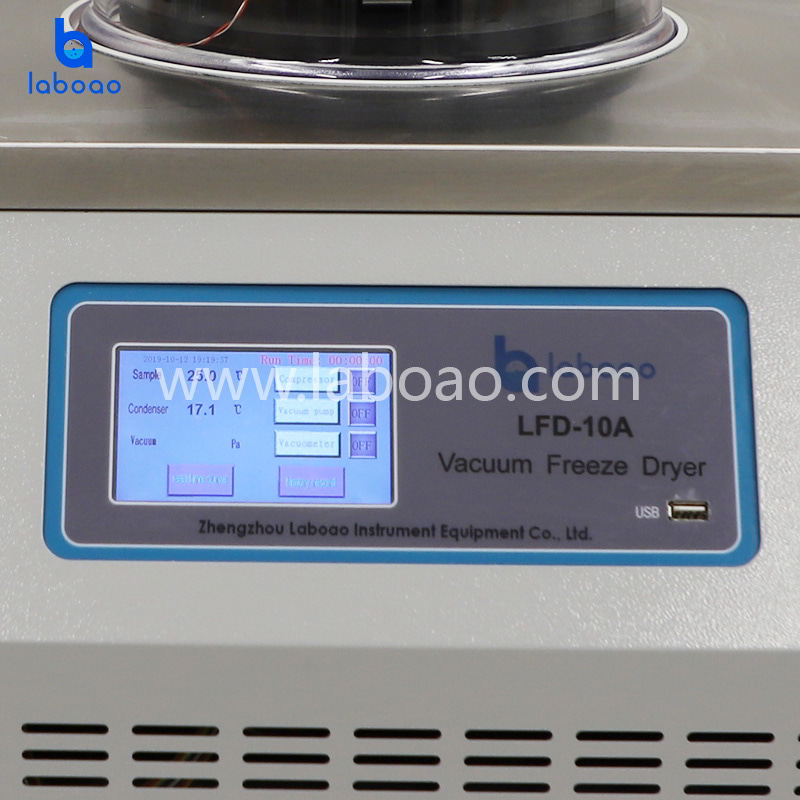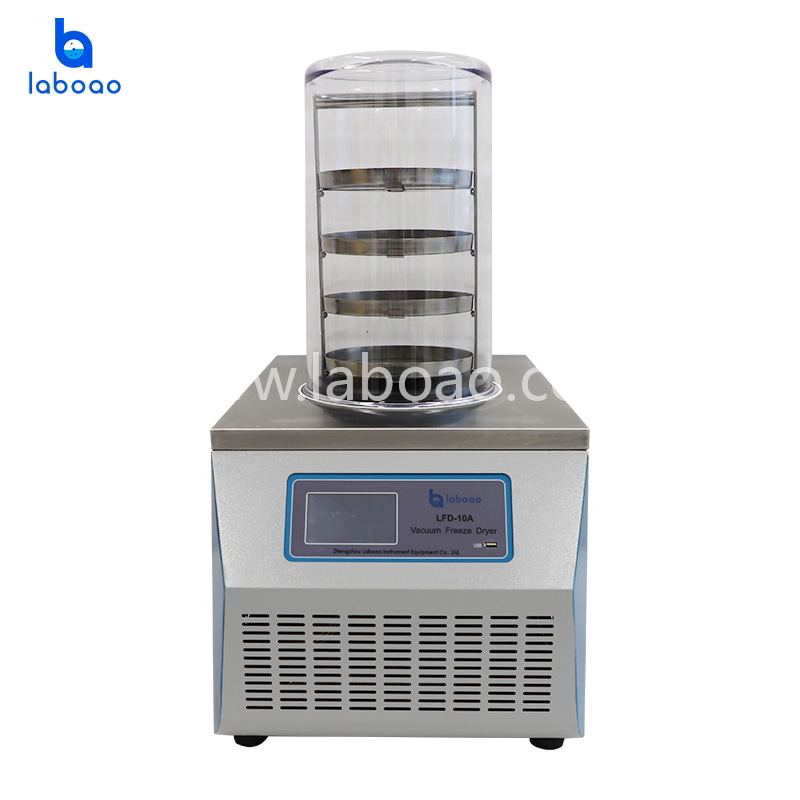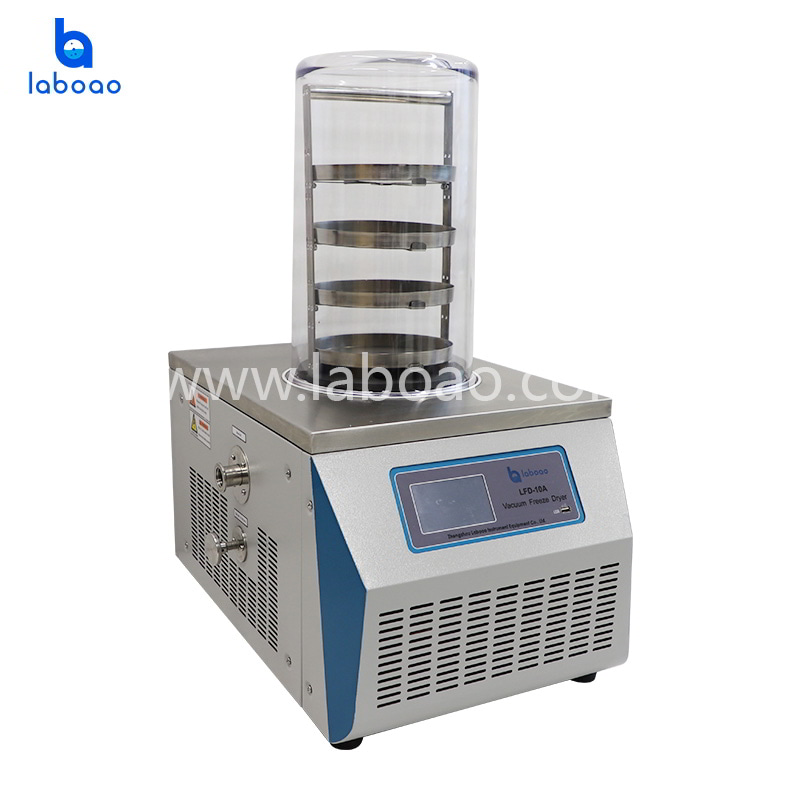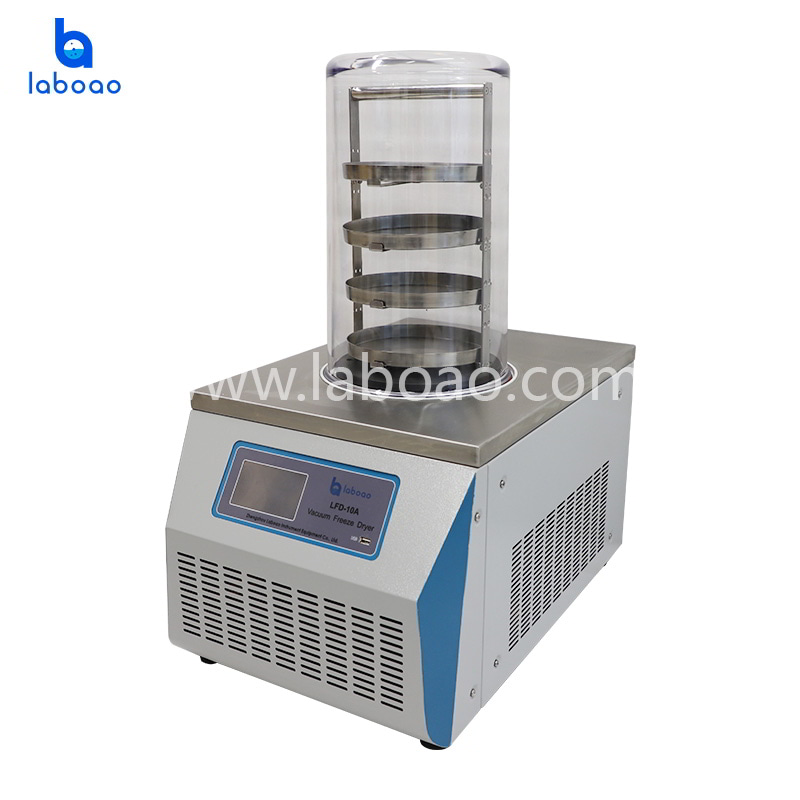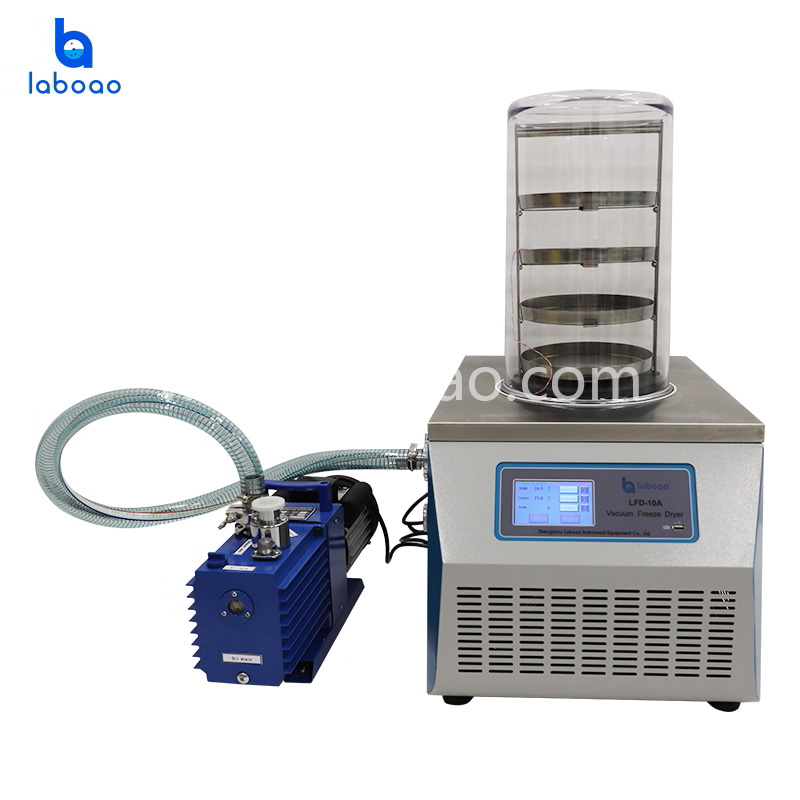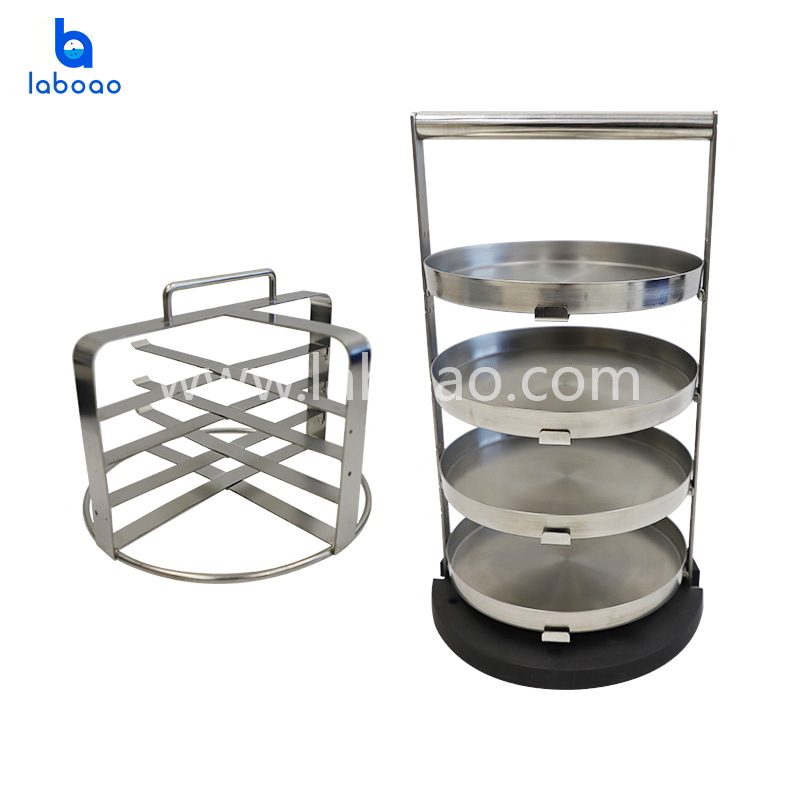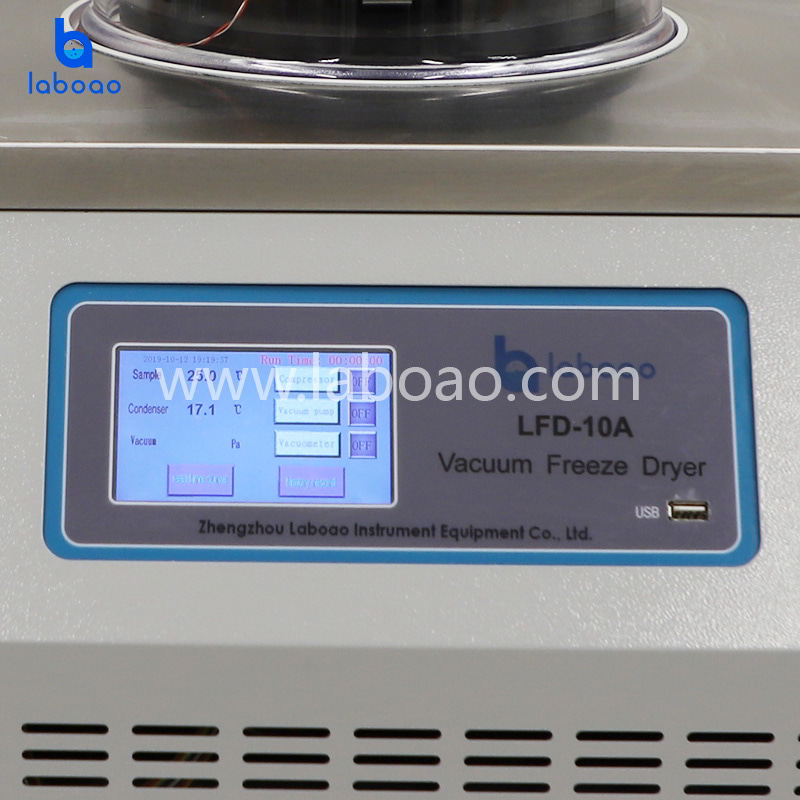 0.12㎡ Benchtop Normal Lab Freeze Dryer
LFD-10A Freeze Dryer is suitable for freeze-drying experiment in laboratory. It is bench top equipment.
Model

LFD-10A

Brand

LABOAO

Port

Any port in China

Package

Plywood case package
Request Quotation
Chat Now
WhatsApp Chat

WeChat Chat
Download
VIDEO
4 Advantages Of LABOAO Laboratory Freeze Dryer
1. Plexiglass material bell jar, clear to observe drying effect. With 4 stainless steel trays.
2. LCD touch screen, can display temperature and vacuum degree, with drying curve.With USB interface, can download history data.
3. Cold trap for prefreezing, withframes for prefreezing, no need to buy freezer again.
4. Vacuum pump included, high pumping speed.
DESCRIPTION
Freeze dryer is widely used in medicine, pharmacy, biology research, chemical industry and food production ,etc. After the freeze drying process, a long term preservation for products is much easier. They can be restored to the original state and maintain their chemical and biological characteristics after being watered.
FEATURES
1. CFC Free refrigeration
3. LCD display drying curves, English interface
3. Big opening of condenser, condenser with pre-freezing function
4. low noise compressor, good efficiency,long service life
5. Condenser and operation panel are all stainless steel
6. Drying Chamber with organic glass is safe and visible
7. Shelf and tray are stainless steel, tray spacing can be customized
8. Small volume , easy and convenient operation
9. Nitrogen valve is optional
10. Eutectic point test device is optional
11. Communication interface is optional
12. Cascade refrigeration is optional , applied for -80℃ device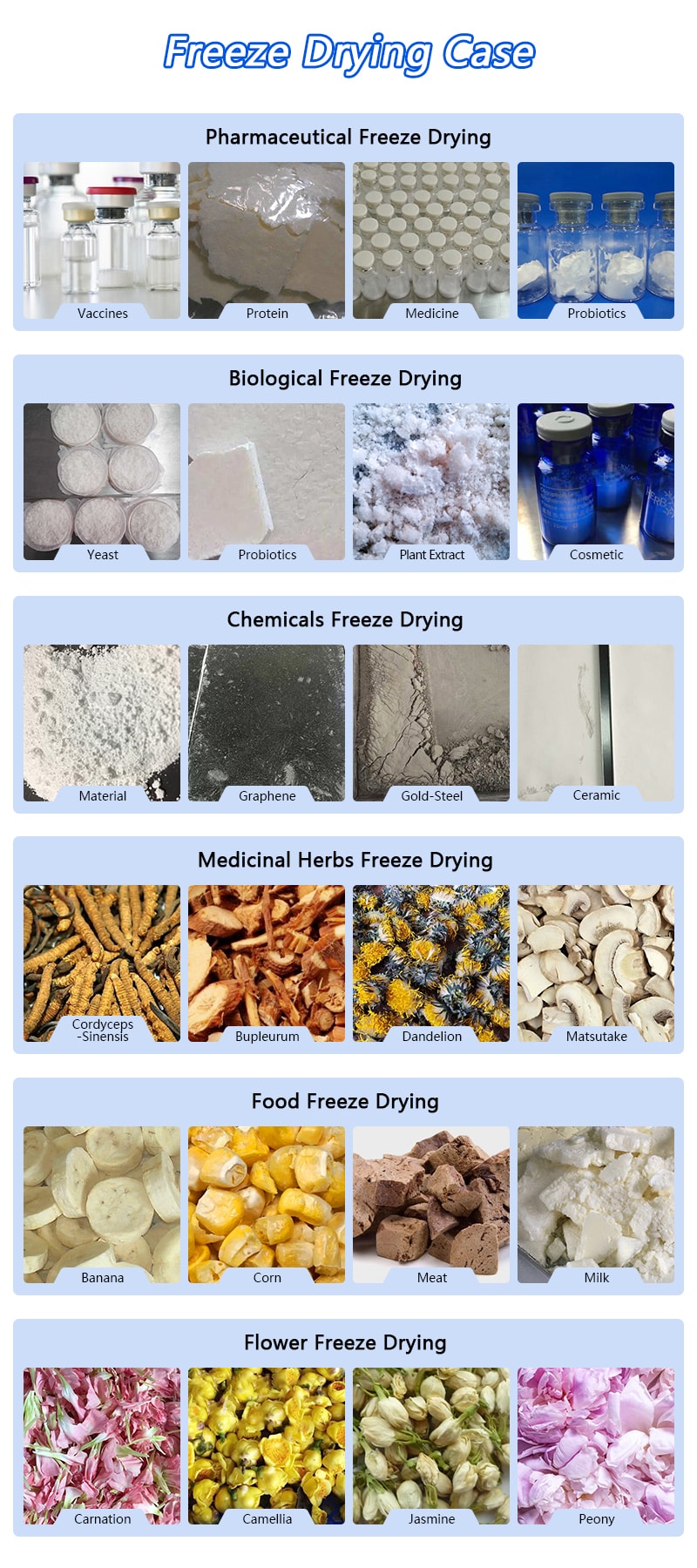 SPECIFICATIONS
| | |
| --- | --- |
| Model | LFD-10A |
| Freeze drying area | 0.12㎡ |
| Condenser capacity | 3-4 L /24h |
| Condenser temperature | -55℃ (-80 ℃ optional) |
| Vacuum degree | < 10 Pa |
| Material tray | Ф200mm , 4 layers |
| Bulk capacity | 1.2L, 10mm thickness |
| Vial capacity Φ12mm | 920 pcs |
| Vial capacity Φ16mm | 480 pcs |
| Vial capacity Φ22mm | 260 pcs |
| Manifold | with 8 ports |
| Flask | 1000ml,500ml ,250ml ,100ml |
| Cooling | Air,draughty , ambient temperature≤25℃ |
| Voltage | 220V ,50 Hz; 110V, 50Hz; 110V, 60Hz |
| Power | 700W |
| Dimension | 460×625×(370+465) mm |
| Host weight | 41 kg |