
HOME

>
PRODUCTS
>
Life Science Instrument
>
Incubator Shaker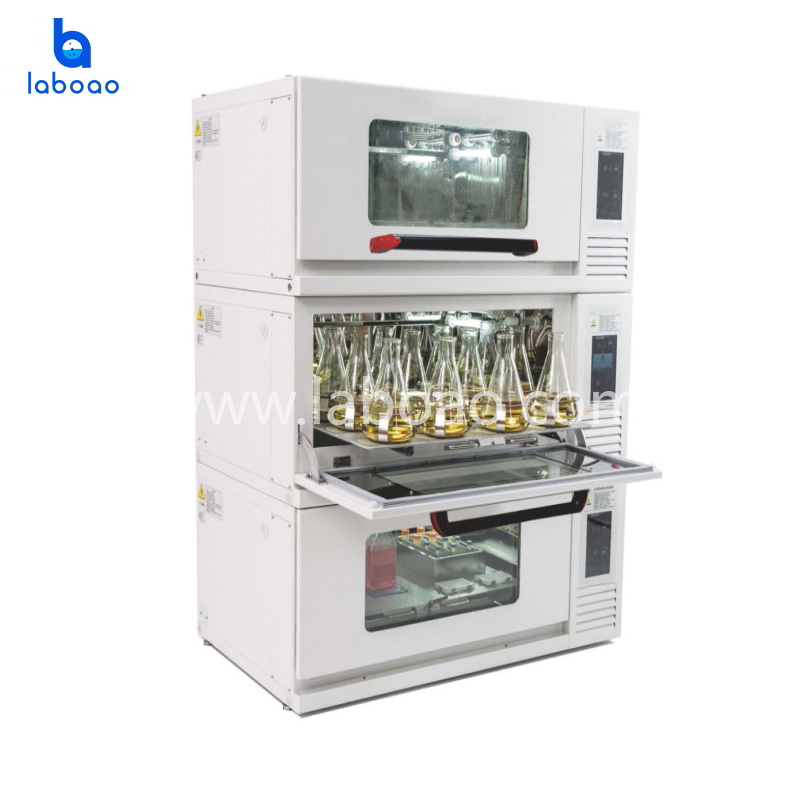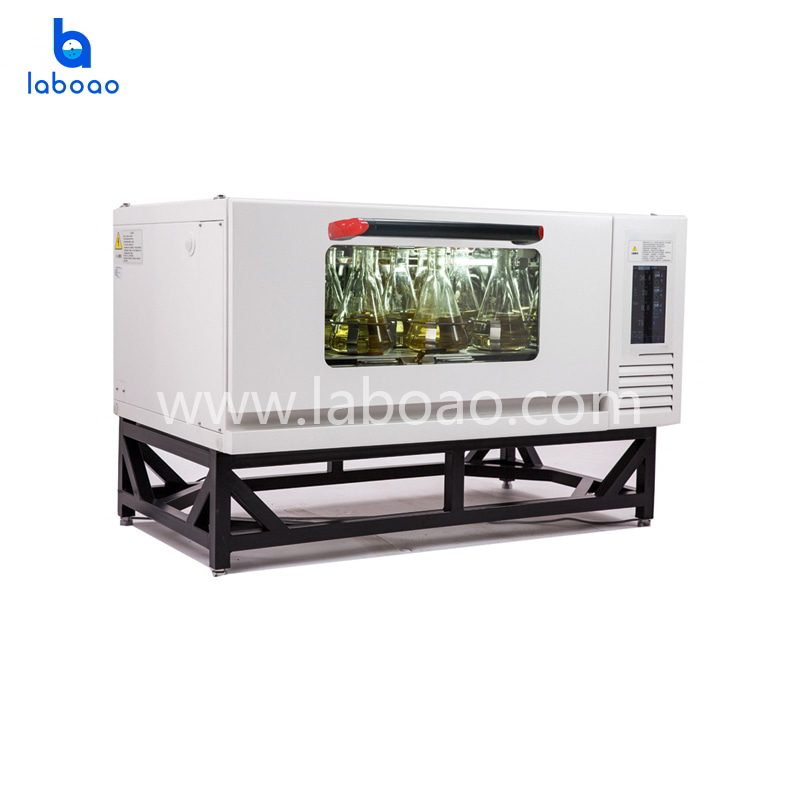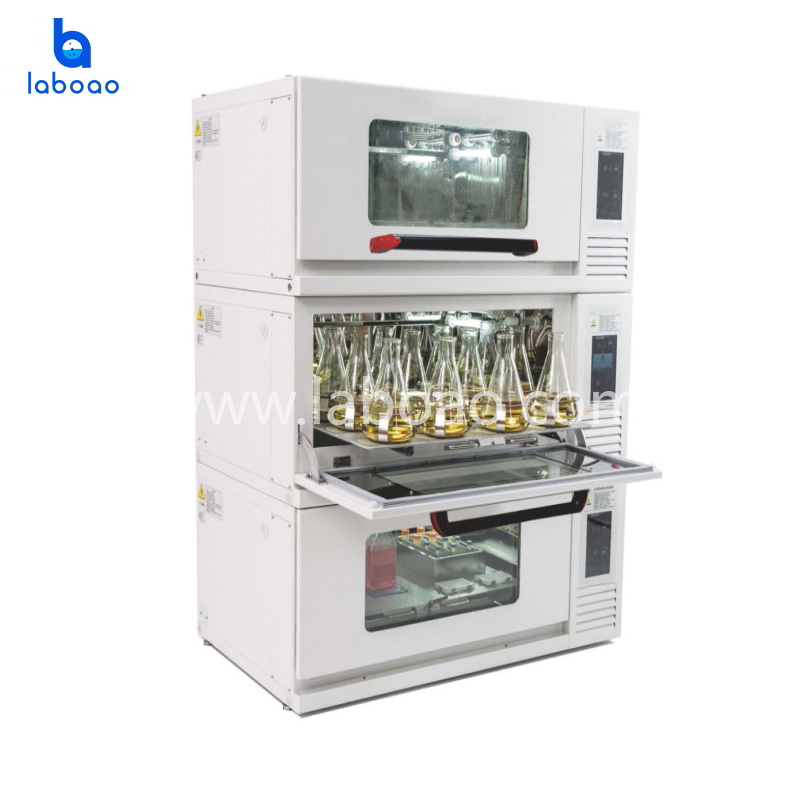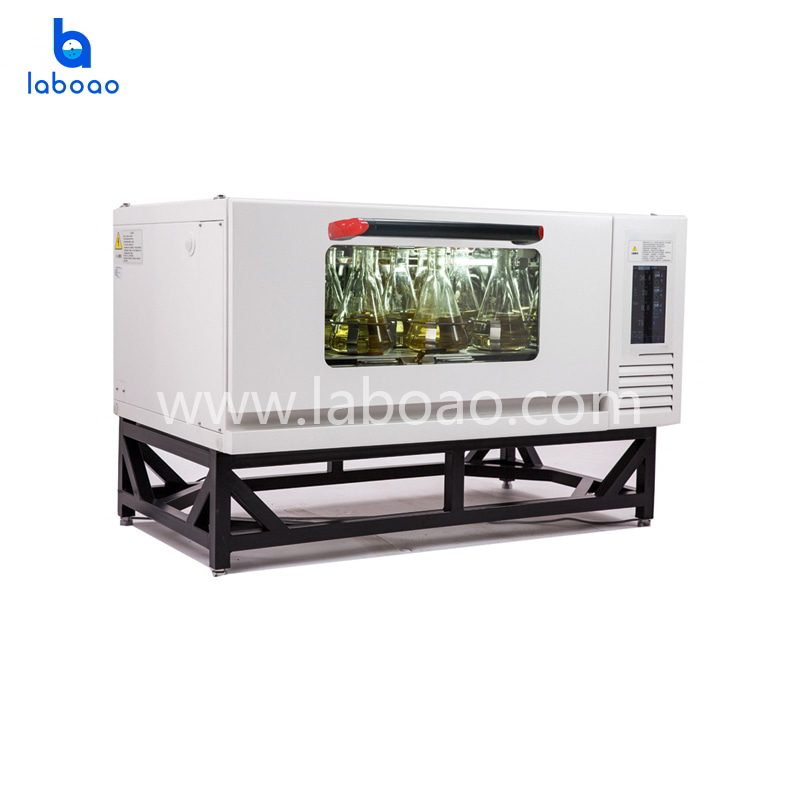 Stackable Thermostatic Shaker With Co2 Incubator Function
The constant temperature oscillator with ultraviolet culture function is more suitable for the combination of laboratory experiments and cultivation.
Model

LIS-6C/LIS-6C5

Brand

LABOAO

Port

Any port in China

Package

Plywood case package
Request Quotation
Chat Now
WhatsApp Chat

WeChat Chat
Download
VIDEO
DESCRIPTION
With refrigeration stackable constant temperature oscillator, it can be used alone or three stacked on top of each other, and only one floor of the stacked constant temperature oscillator is needed. Three-axis eccentric balance movement, stable and reliable, long service life. The speed control system has a speed terminal feedback system to keep the machine oscillating with high precision.
FEATURES
1. Advanced self-adaptive full-automatic PID control According to the difference of each machine, self-learning and setting of relevant parameters to ensure that temperature and speed achieve high-precision and high-stability control.
2. Strong cooling capacity Can be cooled to 18 ° C below ambient temperature.
3. Pull-out rocker plate the rocker plate can be easily pulled out of the loading and unloading fixture and then pushed into the lock. There is only one locking handle in the middle, which is fast and convenient.
4. Super-view 10-inch color touch screen Modular classification display different functions, 10-inch screen large-angle display control parameters.
5. Capacitive touch screen operation is sensitive. Capacitive screens are easier and more comfortable to operate than resistive screens, and there is no response by pressing hard.
6. The display interface is concise Multiple functions, set values and actual values are displayed on the same interface. Clear at a glance, easy to find and simple to operate.
7. The display screen has automatic lock screen, automatic close screen display and password protection functions to prevent mis operation or other non-related personnel from performing non-permitted operations.
8. Can be arbitrarily superimposed and combined. It can be purchased in a single unit. It can be arbitrarily superimposed when adding machines in the later stage.
9. Two-way UV sterilization the cavity is equipped with two sets of UV sterilization components to enhance the sterilization effect and reduce the dead angle of sterilization.
10. Imported frequency conversion compressor is quiet, durable, high refrigeration efficiency and energy saving.
11. Ultra-quiet design the entire machine system runs very quietly, no more than 50 d B, working in the same room with the machine, giving you a quiet environment.
12. Shake plate light start and slow stop design. The speed of the shake plate starts slowly and stops gradually to prevent damage to bacteria or cells due to excessive shear forces.
13. The bottom of the inner cavity and the shaking plate can be washed with high pressure water. The cleaning is simple, fast and efficient.
14. Fully automatic defrost function the machine can automatically and intelligently defrost according to its own needs, without entering the specified time and any other settings.
15. Energy-saving control Using special control technology, the whole machine is basically in an ultra-energy-saving state, saving you more power.
16. DC brushless motor drive Low noise, high efficiency, maintenance-free, long life, minimal heat, and does not affect the temperature in the cavity.
17. Double cross-flow fan drives air circulation. High wind pressure, large air volume, low noise, low heat generation and long life.
18. Multiple sound and light alarm and protection functions Over temperature alarm, over speed alarm, sensor failure alarm, timing alarm, door open alarm, over concentration alarm, over humidity alarm, leakage protection, no air intake alarm (CO2 function machine).
19, 12-segment full-automatic program control function You can set 12 different speeds, temperatures and times, and then run according to these 12-segment programs.
20. Door opening protection When the door is opened, the machine stops running to protect the safety of the operator.
21. Automatic recovery of incoming calls When a power outage is encountered during operation, the call will resume automatically according to the original procedure.
22. Ultra-long timing the running time can be set from 0 to 999 hours and 59 minutes. The remaining time is displayed on the touch screen during operation, and the "program-controlled operation end" is prompted at the end of operation.
23. Powerful data storage function It can store data for more than 2 years of continuous operation. Record one data per minute.
24. Real-time data query function the operation data of the last 7 days can be queried on the display. Record one data per minute.
25. U disk export data function With USB interface, it is convenient for U disk to export operation data records for more than 2 years.
26. Alarm information recording and query function Alarm information is memorized and query able.
27. The display has a real-time temperature curve display function. Historical data and real-time data are displayed on the same curve at a glance.
28. English interface switching function in the display If you are used to the English interface, you can switch at any time.
29. Optional constant temperature oscillator remote Wifi monitor to realize wireless LAN monitoring or Internet remote wireless mobile phone monitoring. Multiple phones can monitor the same machine.
30. Optional computer monitoring software for wired LAN computer monitoring. Can send SMS alerts.
SPECIFICATIONS
Model

LIS-6C

LIS-6C5

product name

401L, Touch Screen, with Co2

401L, Touch Screen, With Co2, Amplitude 50

Shaker size

900*560mm

Number of flask clamps / stickers

FlaskClip:50ml*135/100ml*60/150ml*60/200ml*60/250ml*60/500ml*34/1000ml*22/2000ml*15/3000ml*12/5000ml (Thomson)*6

Adhesive pad:50ml*187/100ml*112/150ml*104/200ml*84/250ml*77/500ml*40/1000ml*28/2000ml*15/3000ml*15/5000ml (Thomson)*6

capacity

401L

Maximum load

20kg

Temperature control range

Below room temperature 18 ℃ -60 ℃ (minimum 4 ℃)

Temperature control accuracy

+/-0.1℃

Temperature uniformity

+/- 0.5 ℃ (@37 ℃)

Rotation speed

0(stop),30-300rpm

Speed accuracy

+/-1 rpm

amplitude

26mm

50mm

CO2 sensor

IR (infrared)

CO2 concentration control range

0-20%

CO2 concentration control accuracy

+/-0.1%

Temperature recovery time after opening the door for 30s

≤6 min (@37℃)

CO2 concentration recovery time after 30s of door opening and restart

≤6 min (@5%)

Humidity type

Natural humidification

Humidity

95%

Programmable number of segments

12 segments

illumination

Two-way lighting

Sterilize

UV sterilization

Door opening method

Down open

Set parameter protection

password protection

Curve display type

Humidity curve, speed curve, CO2 concentration curve, humidity curve

Display method

Capacitive, 10-inch color touch screen

Timing range

0-999 hours and 59 minutes

USB flash drive export data

YES

Days of operation parameters can be checked on the screen

Within seven days

Run data storage cycle

More than 912 days

Operation data storage interval

1 minute

Data storage content

Running time, temperature parameters, speed parameters, humidity parameters, running status

Automatic defrost

YES

Turn off screen display automatically

YES

Auto lock screen

YES

The third layer shake plate height

1496mm

Rocker with track

YES

Noise level

≤55dB(When cooling)

Washable

YES

Interface language

English

Automatic call recovery

YES

Heating power

≤850W

Cooling power

70-180W

Power

≤1000W

Power supply

AC 220V+/-22V, 50/60HZ

Active humidification (optional)

10% -95% above ambient humidity optional

WIFI mobile monitoring (optional)

Optional

Computer monitoring (optional)

Optional

Shading plate (optional)

Optional

Net weight

295kg

Inner cavity working height

330mm

Dimensions

1400*886*(600+80 Foot height) mm
WHY CHOOSE US
Factory direct sales with competitive price.
Premium quality with CE & ISO certification.
Strong product OEM & ODM customization capability.
Promise production & on-time delivery.
Perfect after-sales service, free product accessories.
15 years of experience in R&D and production of incubator shaker machine.

OUR FACTORY
We have a standard production workshop and a complete production team. They always produce a serious and responsible attitude to produce each product. Our R&D team is made up of multi-aspects professional engineers such as design engineer,technology specialist ,qualified specialist and process control manager, etc. Our qualified specialists strictly realize the process comprehensive supervision based on our quality process control system, which contains products design, research and development, test, production, quality inspection and packaging.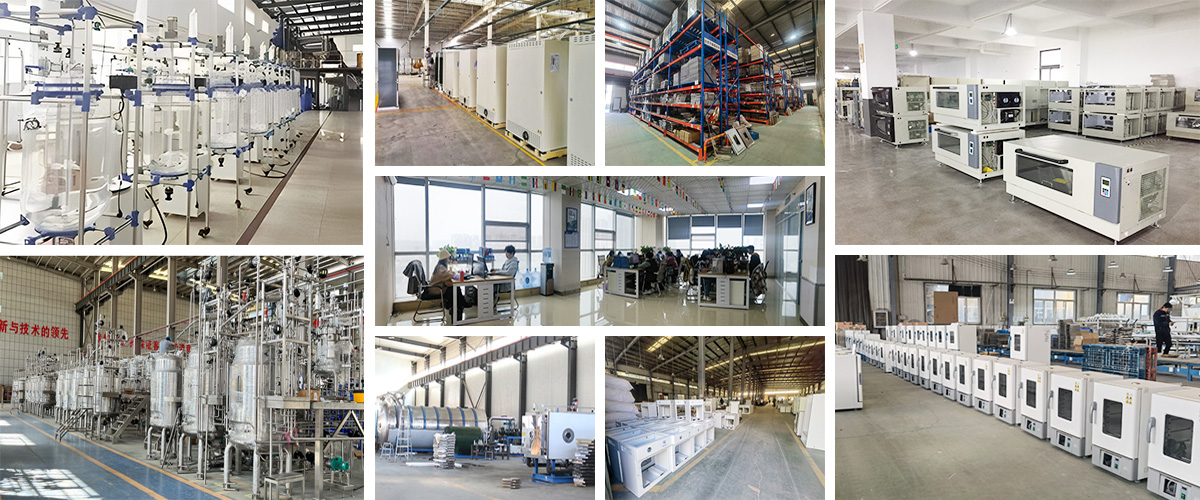 PACKAGING & SHIPPING
Our product packaging has been proven over the long term and we usually have plywood boxes or cartons with trays. We will arrange the appropriate packaging according to the weight and size of the goods. Of course, you can also choose the packaging form.

CUSTOMER CASES
Our laboratory instruments and equipment are used in many scientific laboratories, scientific research institutions, universities, hospitals, centers for disease control and other institutions, and are combined with many well-known biopharmaceuticals, new energy, electronics companies, food processing, environmental protection, etc. Enterprise cooperation, our stable and reliable products are exported to more than 120 countries around the world, and have been highly recognized by them, believe LABOAO, we grow together!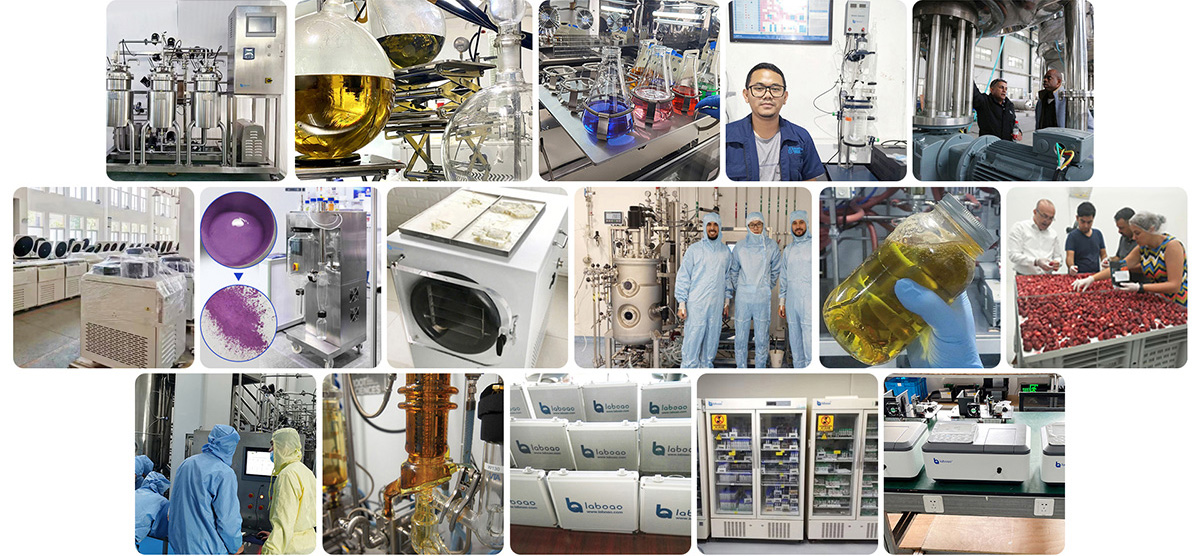 AFTER-SALE WARRANTY

Authenticity Guaranteed
We assure you purchase our products are 100% certified products.

24*7Hours Service
Provide 7*24 hours service telephone & support email to help you solve problems quickly.

Technical Support
Provide equipment installation, adjustment, operation training, etc.

1 Year Warranty
Free maintenance and accessories within warranty period(not caused by human factors).