
HOME

>
PRODUCTS
>
Extraction Distillation Equipment
>
Falling Film Evaporator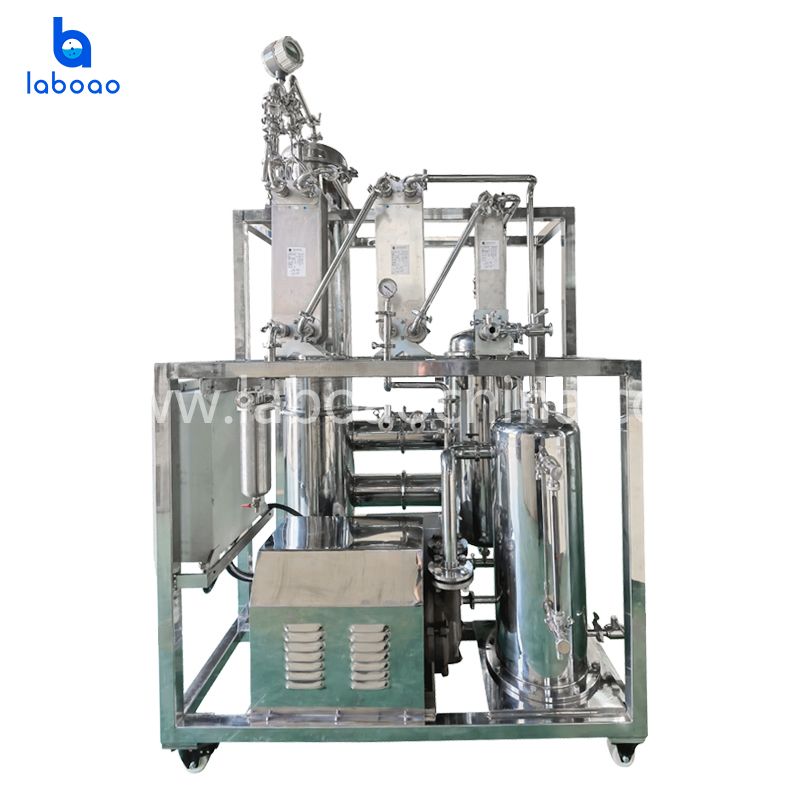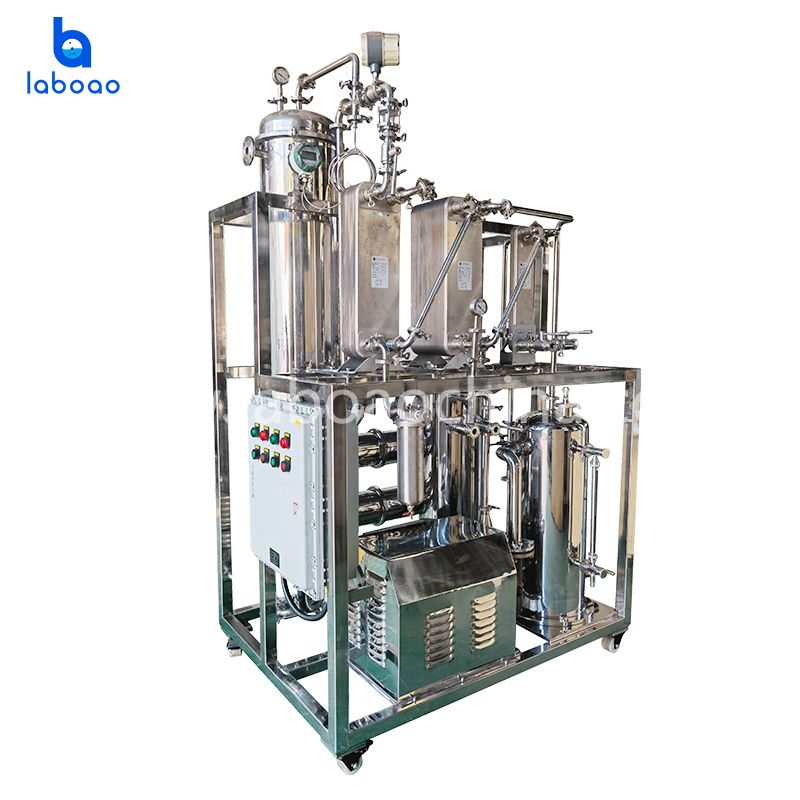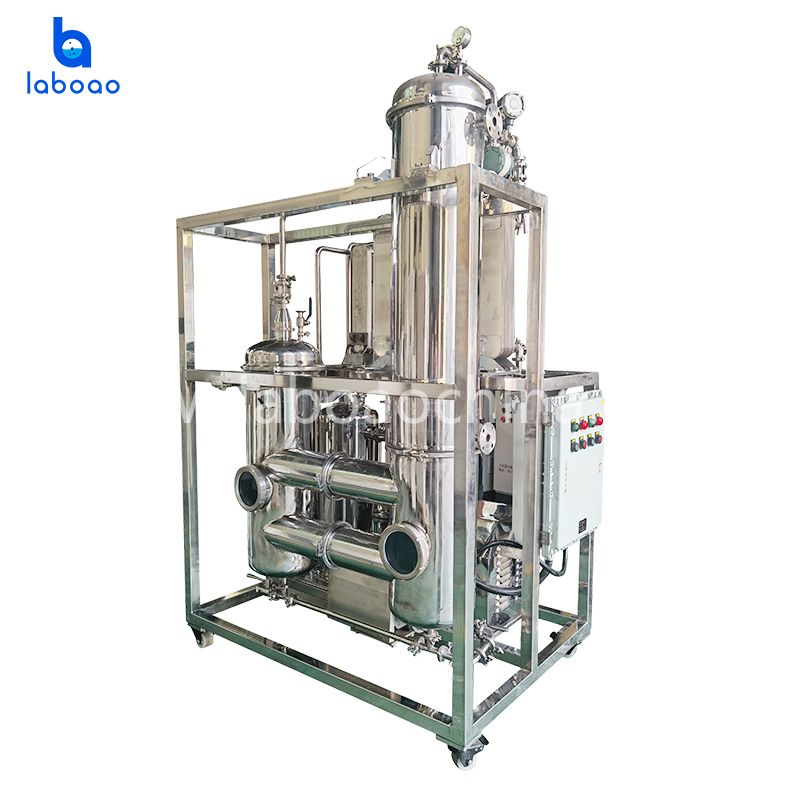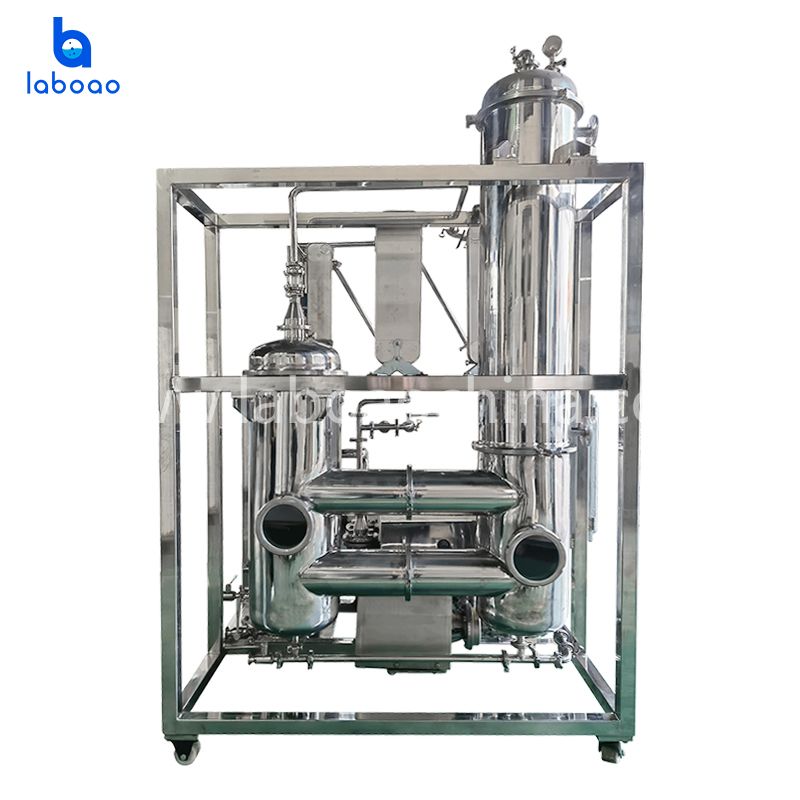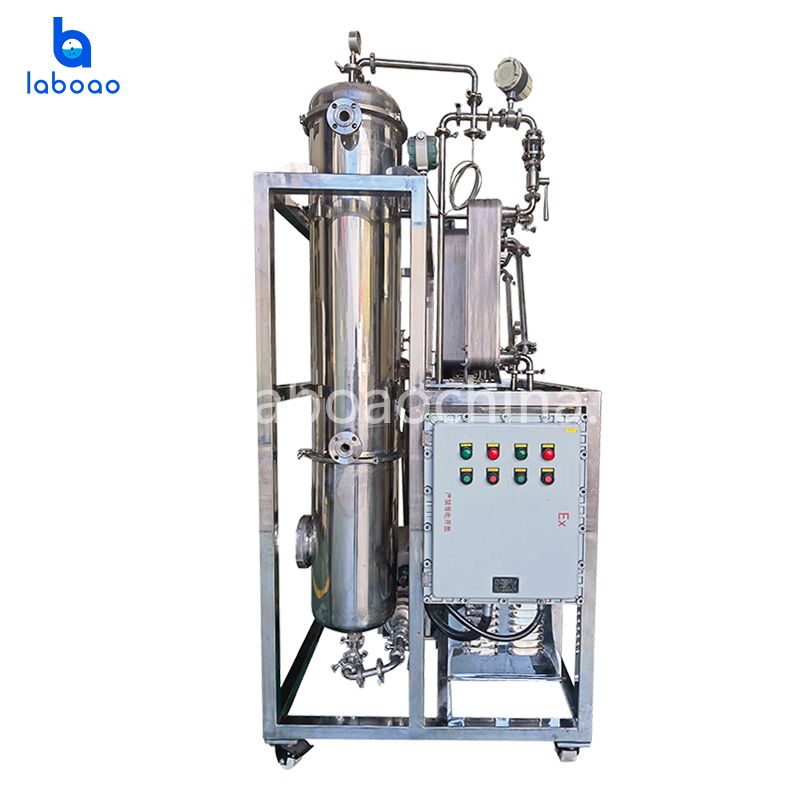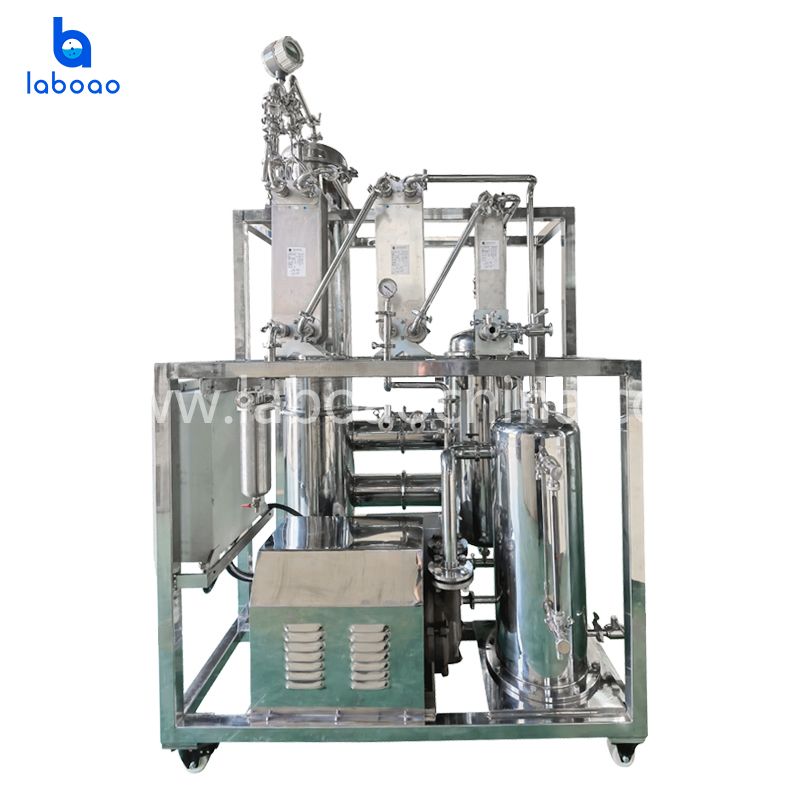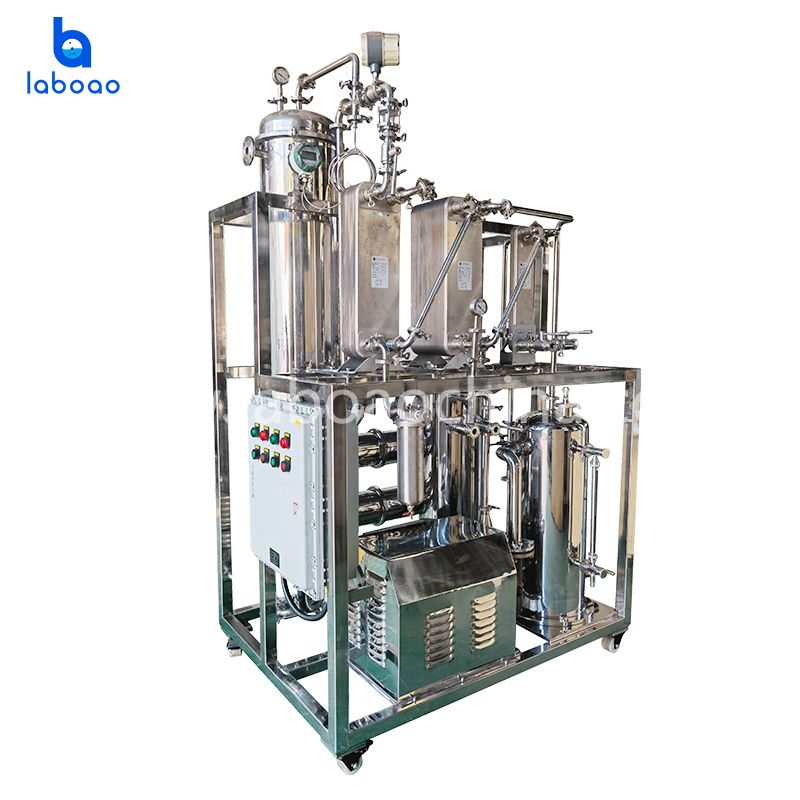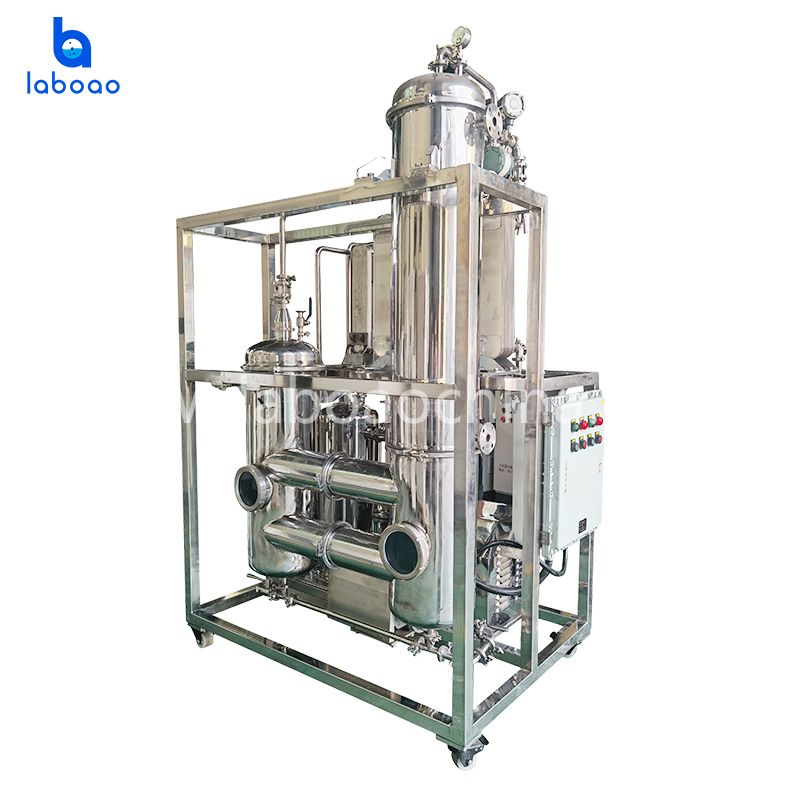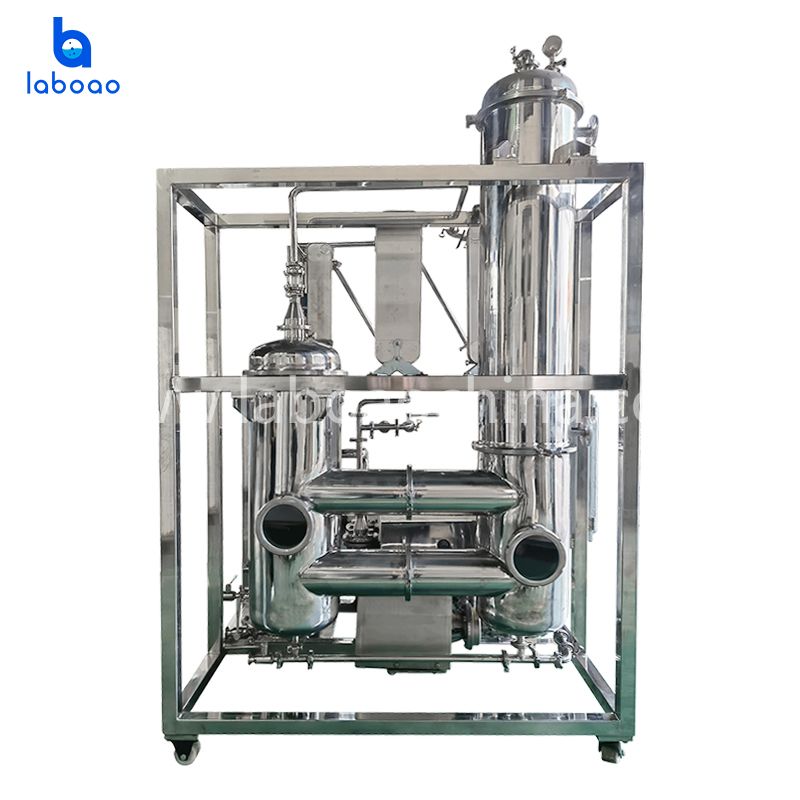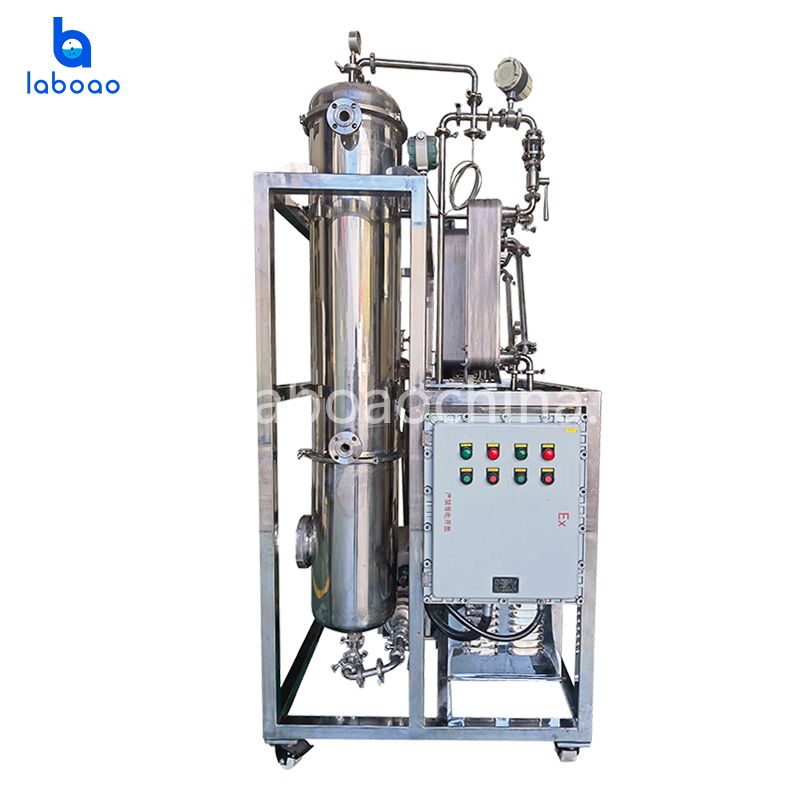 Large Capacity Single Effect Falling Film Evaporator Industrial Scale
The FFE-500 falling film evaporator include body,thermal conductivity oil furnace, alcohol tank and accessories. The FFE falling film evaporator is used in CBD extraction to recover the ethanol.It is suitable for evaporation and concentration of all kinds of materials, especially for materials that are not easy to scale. Easy to evaporate or have strong heat sensitivity. Our FFE falling film evaporator maintains a high evaporation rate,which significantly increases the throughput of crude oil production. The Alcohol tank is made of S304/S316 Stainless steel,which has good corrosion resistance and meets the requirements of GMP.
Model

FFE-500

Brand

LABOAO

Port

Any port in China

Package

Plywood case package
Request Quotation
Chat Now
WhatsApp Chat

WeChat Chat
Download
VIDEO
6 Advantages Of LABOAO Falling Film Evaporator
1. Feeding port with filtration system, which can do primary filtration when feeding sample.
2. Explosion proof control box. One button starts and stop. With lamp light alarm for running and fault.
3. Stainless steel welded heat exchanger, improve heat transfer efficiency, with high condensation efficiency.
4. Large sight glass window, you can monitor the evaporation process at any time.
5. Explosion proof circulating pump and water circulating vacuum pump are both covered by stainless steel, which is more safety and nice shape.
6. Transfer tank connect with cryogenic chiller for ethanol recovery. Including liquid level gauge and filter, which can see the collecting liquid level and do filtration again before recovery.
DESCRIPTION
FFE-500 falling film evaporator is an industrial device to concentrate solutions, especially with heat sensitive components and recover solvents, like ethanol, hexane, heptane, etc. The fluid will create a film along the tube walls, progressing downwards (falling) - hence the name. It is specifically suited to process the products with a low viscosity and a low tendency for fouling.
In general the evaporation takes place inside the vertical tubes, which is called shell-and-tube heat exchanger, crowned by a proprietary liquid distribution device. The fluid distributor is designed carefully in order to ensures an efficient and uniform distribution of the liquid to all the tubes along which the product flows as a continuous film falls, driven by gravity.
The whole solvent recovery system not only includes falling film evaporator, but also equips circulation heater (steam generator as an option), water cooling tower, circulation chiller, vacuum pump and all accessories.
FEATURES
1. 90% - 95% single pass solvent recovery efficiency.
2. Durable S304/S316 sanitary stainless steel construction.
3. Continuous feeding and discharging with optional liquid transfer pumps.
4. Optional upgrade to engineering peer review, GMP and UL standards.
5. Short residence time for the protection of heat sensitive components.
6. Real-time monitoring of vacuum level, temperature and feeding speed.
7. Continuous feeding and discharging with optional liquid transfer pumps.
8. Small footprint with large capacity, 500L/h(ethanol).
9. Turnkey system with supporting chiller, heater or steam generator, vac pumps, etc.
10. Compatible with multiple solvents, like ethanol, hexane, heptane, etc (factory adjustment needed).
11. Dual stage plate heat exchangers to be compatible with water cooling tower for lower equipment and power cost.
SPECIFICATIONS
Model

Description

Size(mm)

Weight(kg)

FFE-500

Evaporation capacity

500L/H






1600*1100*2600

1200

Working power

Heating Power

96 KW




Cooling Power

13.6 KW




Pump Power

11 KW




Connectors
(Quick Connectors)

Inlet Joint

38 Φ

50.5 Clamp

Solvent Outlet

38 Φ

50.5 Clamp

Product Outlet

38 Φ

50.5 Clamp

Vacuum Outlet

38 Φ

50.5 Clamp

Chiller Inlet

DN65 Outer wire

Chiller Outlet

DN65 Outer wire

Heater Inlet

DN25 Flange

Heater Outlet

DN25 Flange
CONFIGURATION LIST
| | | |
| --- | --- | --- |
| Item | Name | Specification |
| 1 | Inlet Pipe | quick connect 5000mm with Clamp |
| 2 | Alcohol Recovery Pipe | quick connect 5000mm with Clamp |
| 3 | Finished Product Recovery Pipe | quick connect 5000mm with Clamp |
| 4 | Two 120L Alcohol Tanks | with Moving Tray |
| 5 | Tank Connection Pipe*2 | quick connect 2000mm with Clamp |
| 6 | Thermal conductive Pipe | Flange 5000mm *4 |
| 7 | Valve | DN25Valve*5 |
| 8 | Cooling Pipe | Quick connect 5000mm with Adaper*2 |
WHY CHOOSE US
Factory direct sales with competitive price.
Premium quality with CE & ISO certification.
Strong product OEM & ODM customization capability.
Promise production & on-time delivery.
Perfect after-sales service, free product accessories.
15 years of experience in R&D and production of falling film evaporator machine.

OUR FACTORY
We have a standard production workshop and a complete production team. They always produce a serious and responsible attitude to produce each product. Our R&D team is made up of multi-aspects professional engineers such as design engineer,technology specialist ,qualified specialist and process control manager, etc. Our qualified specialists strictly realize the process comprehensive supervision based on our quality process control system, which contains products design, research and development, test, production, quality inspection and packaging.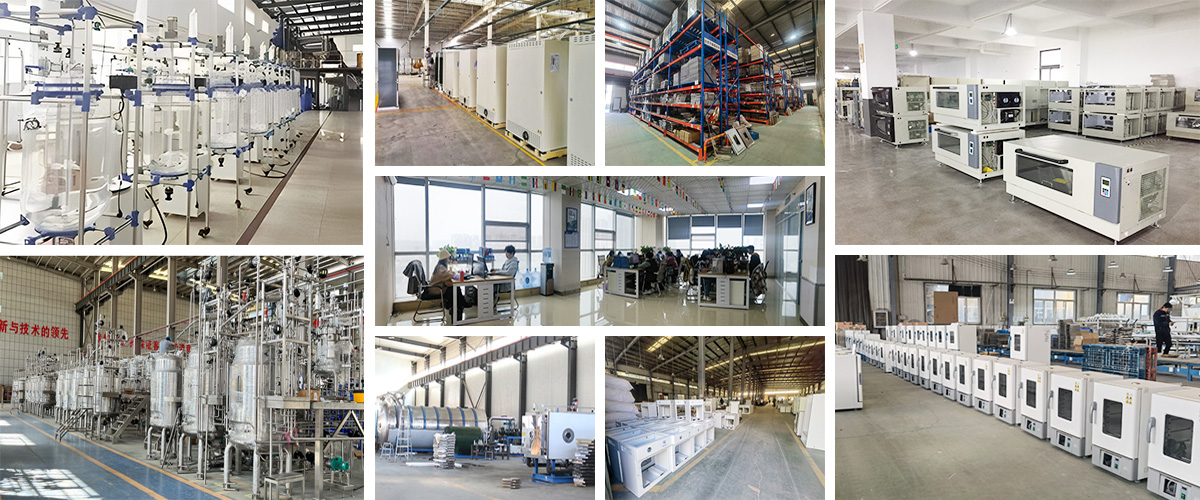 PACKAGING & SHIPPING
Our product packaging has been proven over the long term and we usually have plywood boxes or cartons with trays. We will arrange the appropriate packaging according to the weight and size of the goods. Of course, you can also choose the packaging form.

CUSTOMER CASES
Our laboratory instruments and equipment are used in many scientific laboratories, scientific research institutions, universities, hospitals, centers for disease control and other institutions, and are combined with many well-known biopharmaceuticals, new energy, electronics companies, food processing, environmental protection, etc. Enterprise cooperation, our stable and reliable products are exported to more than 120 countries around the world, and have been highly recognized by them, believe LABOAO, we grow together!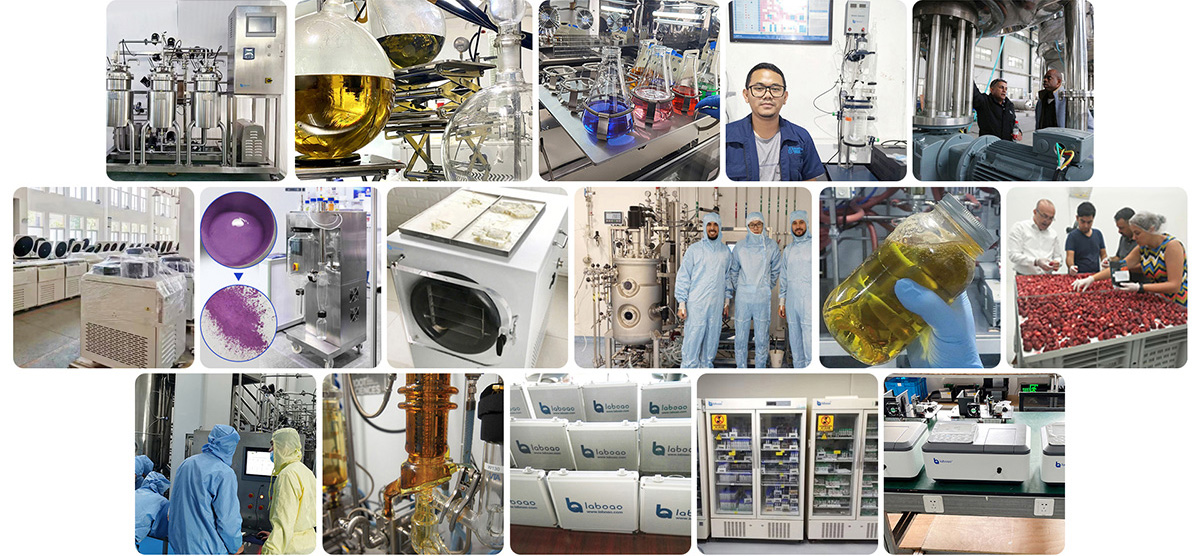 AFTER-SALE WARRANTY

Authenticity Guaranteed
We assure you purchase our products are 100% certified products.

24*7Hours Service
Provide 7*24 hours service telephone & support email to help you solve problems quickly.

Technical Support
Provide equipment installation, adjustment, operation training, etc.

1 Year Warranty
Free maintenance and accessories within warranty period(not caused by human factors).