
HOME

>
PRODUCTS
>
Laboratory Equipment
>
Chilling Circulator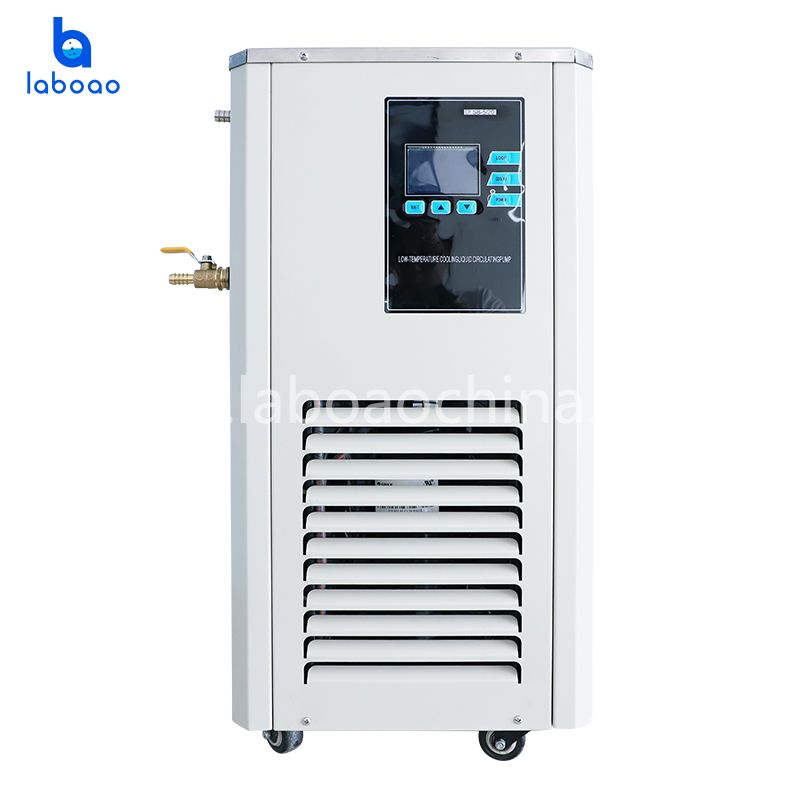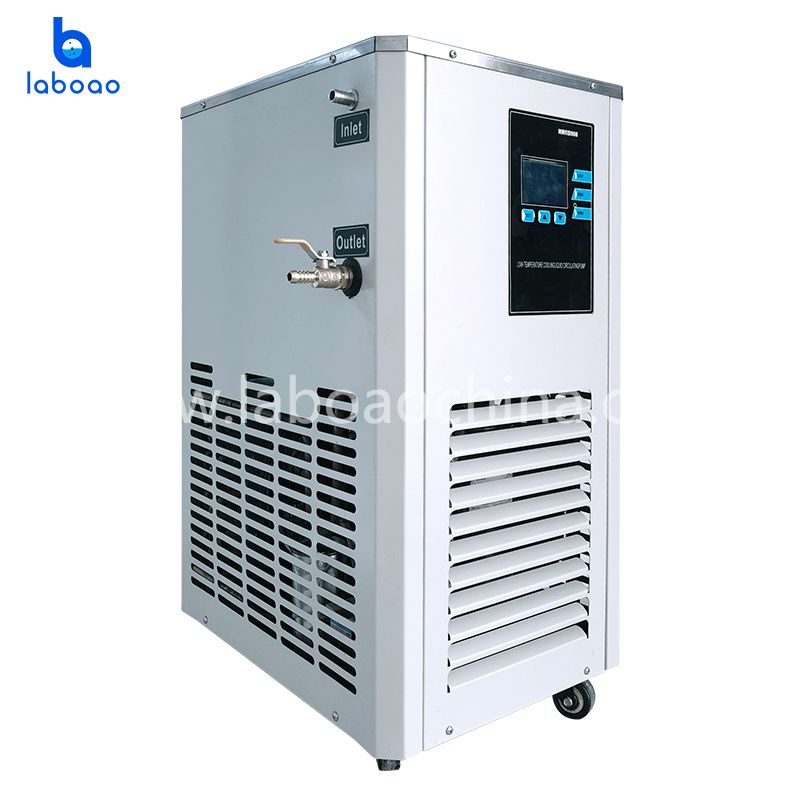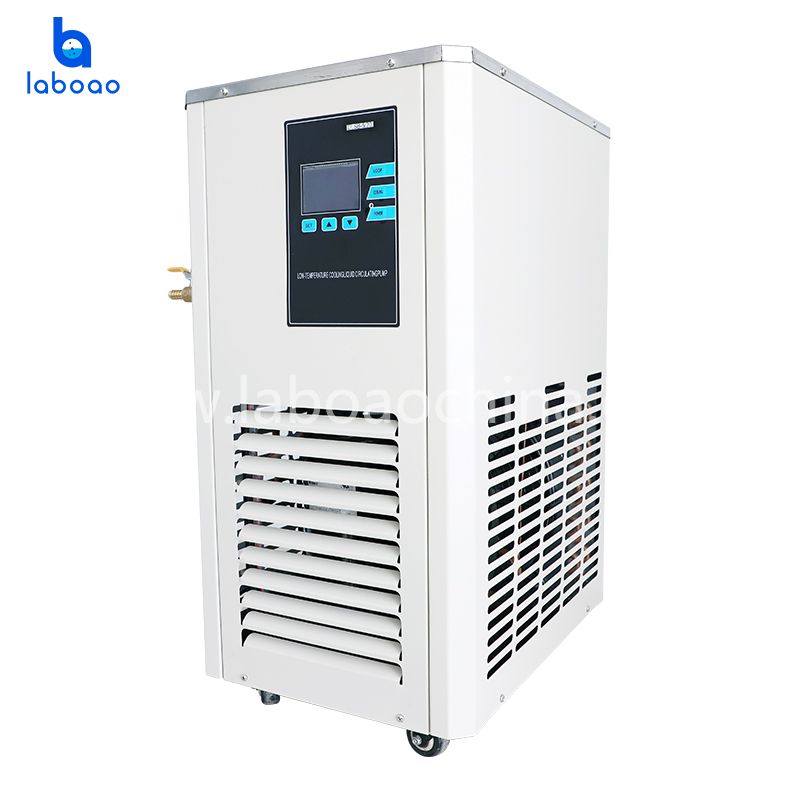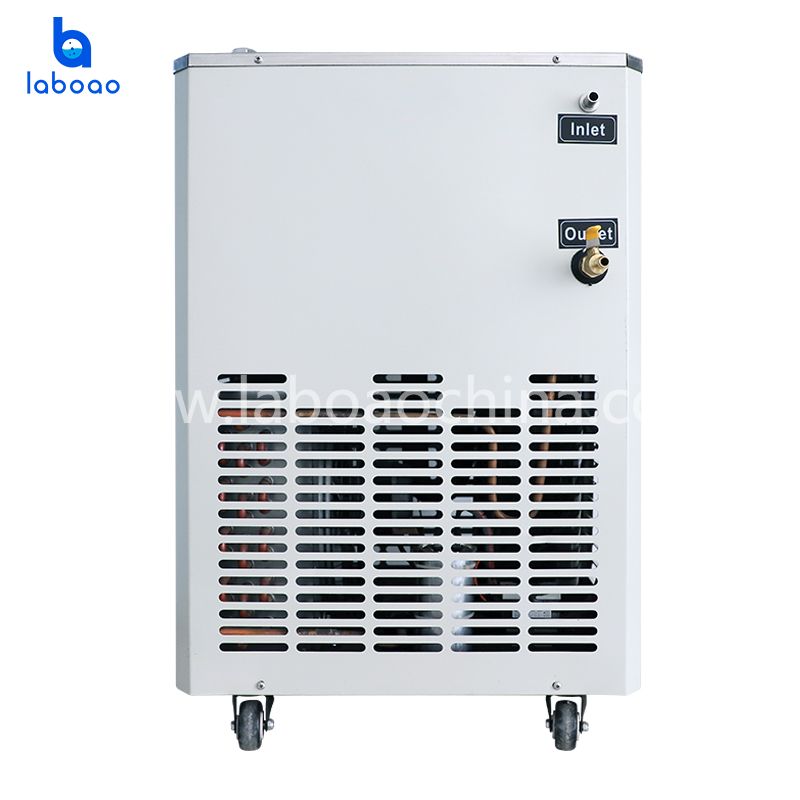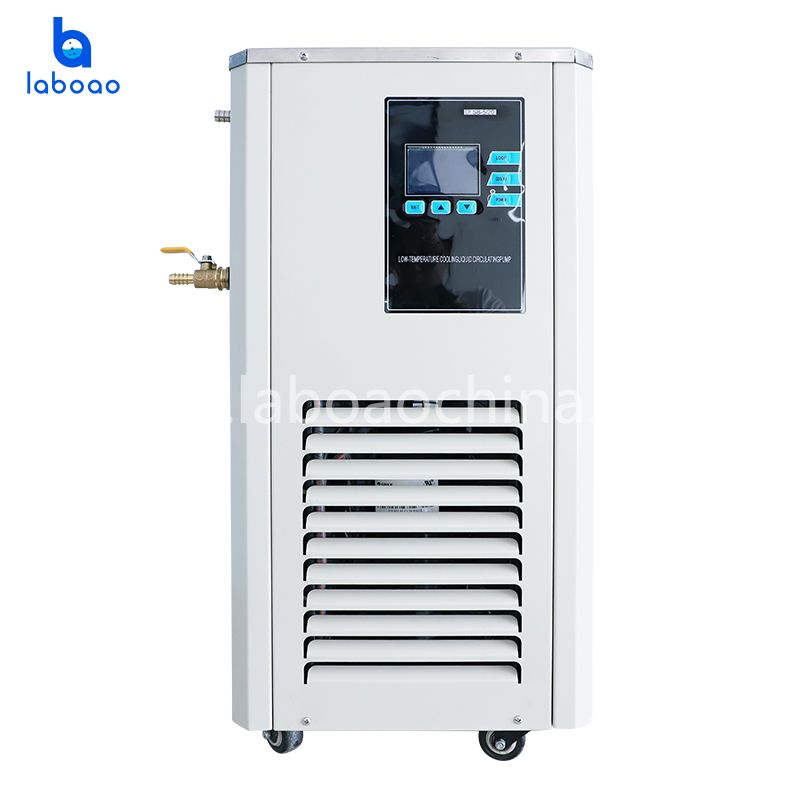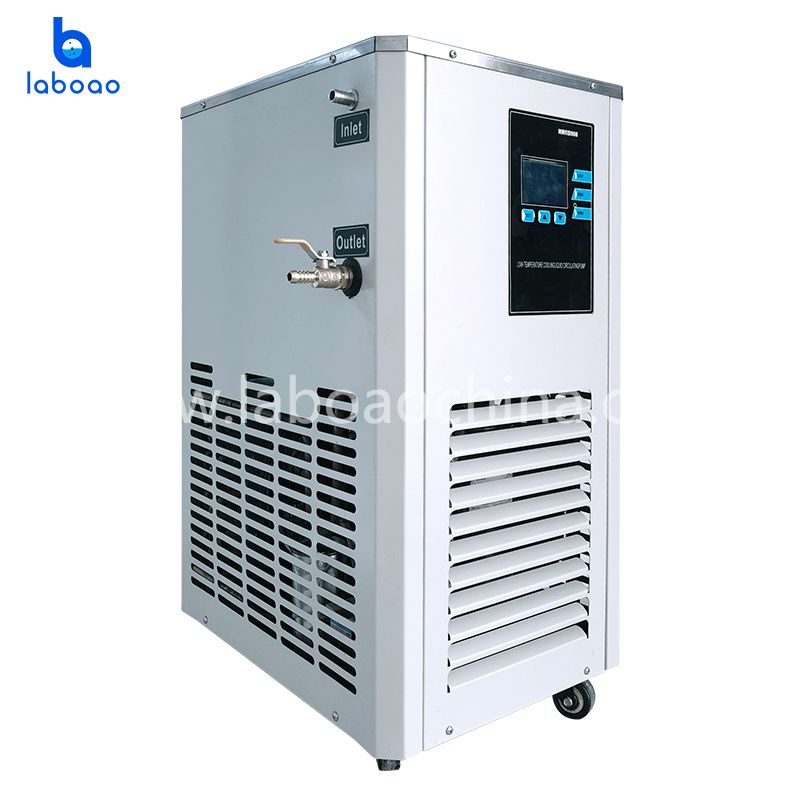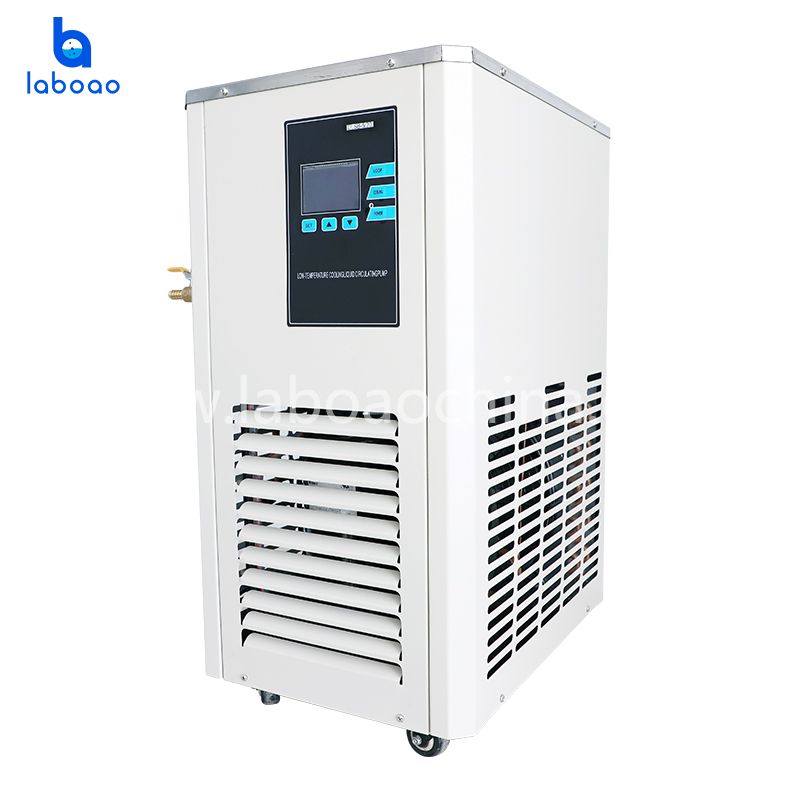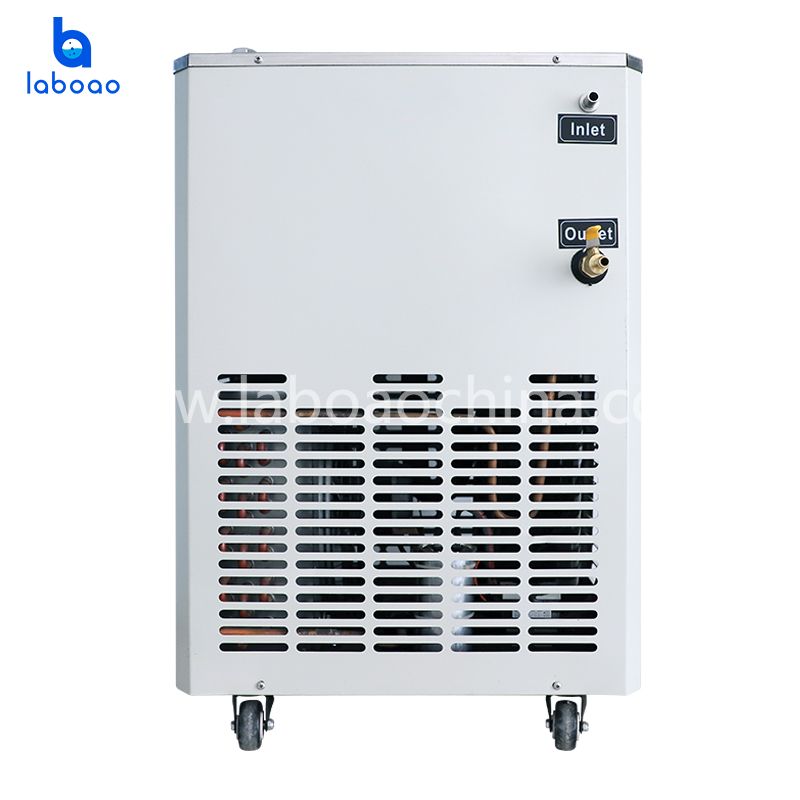 5L Water Chiller Machine
A water chiller is a mechanical device used to facilitate heat exchange from water to a refrigerant in a closed loop system.
Model

DLSB-5

Brand

LABOAO

Port

Any port in China

Package

Plywood case package
Request Quotation
Chat Now
WhatsApp Chat

WeChat Chat
Download
VIDEO
DESCRIPTION
Adoption of low-temperature liquid circulation equipment of compression refrigeration methods can cool the tube, the reaction bottles directly and so on to have chemical reaction under low-temperature and store chemical and biological products under low-temperature. Besides, it can also be combined with Rotary Evaporator, Vacuum Freeze-drying Box, Muti-purpose Circulating Water Vacuum Pump.
FEATURES
1. air- cooled(import) closed compressor, quality and reliable.
2. Are of high quality refrigeration unit dedicated relay, protector, capacitors and other devices, quality assurance.
3. Digital temperature display, microcomputer control, operation is simple.
4. Cooling capacity, cooling speed, which greatly improved work efficiency.
5. With normal use of water scarcity, water quality, water pressure, poor water temperature and high temperature working conditions, which can effectively protect all types of precision equipment, nstruments.
6. Adjustable flow of the circulating pump of the machine can also be customized, great to meet the actual needs of different users.
SPECIFICATIONS
| | | | | | | | |
| --- | --- | --- | --- | --- | --- | --- | --- |
| Model | DLSB-5/10 | DLSB-5/20 | DLSB-5/25 | DLSB-5/30 | DLSB-5/40 | DLSB-5/80 | DLSB-5/120 |
| Temperature range | .-10°C to RT | .-20°C to RT | .-25°C to RT | .-30°C to RT | .-40°C to RT | .-80°C to RT | .-120°C to RT |
| Room Temperature | 5-35°C | 5-35°C | 5-35°C | 5-35°C | 5-35°C | 5-35°C | 5-35°C |
| Room humidity | ≤70% ventilation | ≤70% ventilation | ≤70% ventilation | ≤70% ventilation | ≤70% ventilation | ≤70% ventilation | ≤70% ventilation |
| Power supply | 220V 50HZ 1phase | 220V 50HZ 1phase | 220V 50HZ 1phase | 220V 50HZ 1phase | 220V 50HZ 1phase | 220V 50HZ 1phase | 220V 50HZ 1phase |
| Safety protection | Delay, overcurrent, overheating | Delay, overcurrent, overheating | Delay, overcurrent, overheating | Delay, overcurrent, overheating | Delay, overcurrent, overheating | Delay, overcurrent, overheating | Delay, overcurrent, overheating |
| Screen display | LCD screen, key operation | LCD screen, key operation | LCD screen, key operation | LCD screen, key operation | LCD screen, key operation | LCD screen, key operation | LCD screen, key operation |
| Temperature accuracy | ±0.1°C | ±0.1°C | ±0.1°C | ±0.1°C | ±0.1°C | ±0.1°C | ±0.1°C |
| Temperature sensor | PT100 | PT100 | PT100 | PT100 | PT100 | PT100 | PT100 |
| Total power | 652W | 887W | 887W | 887W | 887W | 1662W | 2447W |
| Compressor type | Xiao 1P | 1P | 1P | 1P | 1P | 1P | 1P |
| Compressor quantity | 1 | 1 | 1 | 1 | 1 | 2 | 3 |
| Compressor power | 500W | 735W | 500W | 735W | 735W | 1470W | 2205W |
| Cooling capacity | 1550W | 2324W | 1550W | 2324W | 2324W | 4648W | 6972W |
| Power | 100W | 100W | 100W | 100W | 100W | 100W | 100W |
| Flow | 20-40L/min | 20-40L/min | 20-40L/min | 20-40L/min | 20-40L/min | 20-40L/min | 20-40L/min |
| Lifting head | 4-6M | 4-6M | 4-6M | 4-6M | 4-6M | 4-6M | 4-6M |
| Pressure | ≤0.4MPa | ≤0.4MPa | ≤0.4MPa | ≤0.4MPa | ≤0.4MPa | ≤0.4MPa | ≤0.4MPa |
| Power | 52W | 52W | 52W | 52W | 52W | 92W | 142W |
| Heat exchange area | 4.2㎡ | 4.2㎡ | 4.2㎡ | 4.2㎡ | 4.2㎡ | 8㎡ | 11.1㎡ |
| Air volume | 760m³/h | 760m³/h | 760m³/h | 760m³/h | 760m³/h | 1344m³/h | 1790m³/h |
| Refrigerant | R134A | R22 | R22 | R22 | R404A | R404A | R404A |
| Condensing coil | Φ8 Copper tube nickel plated | Φ8 Copper tube nickel plated | Φ8 Copper tube nickel plated | Φ8 Copper tube nickel plated | Φ8 Copper tube nickel plated | Φ8 Copper tube nickel plated | Φ8 Copper tube nickel plated |
| Material | Cold plate spray anticorrosion | Cold plate spray anticorrosion | Cold plate spray anticorrosion | Cold plate spray anticorrosion | Cold plate spray anticorrosion | Cold plate spray anticorrosion | Cold plate spray anticorrosion |
| Tank size | Φ200x185H (mm) about 6.8L | Φ200x185H (mm) about 6.8L | Φ200x185H (mm) about 6.8L | Φ200x185H (mm) about 6.8L | Φ200x185H (mm) about 6.8L | Φ200x185H (mm) about 6.8L | Φ200x180H (mm) about 6.8L |
| Outer loop interface | Φ12mm | Φ12mm | Φ12mm | Φ12mm | Φ12mm | Φ12mm | Φ12mm |
| Dimension | 423x485x(760+400)mm | 423x485x(760+400)mm | 423x485x(760+400)mm | 423x485x(760+400)mm | 423x485x(760+400)mm | 460x482x(1012+400)mm | / |
| Weight | 43KG | 46KG | 45KG | 46KG | 48KG | 83.5KG | / |
| Package size | 570x460x790mm | 570x460x790mm | 570x460x790mm | 570x460x790mm | 570x460x790mm | 565x470x1150mm | 690x590x1250mm |
| Package weight | 47KG | 50KG | 50KG | 50KG | 52.5KG | 104KG | / |